Embark on a quest to find your people. No longer feel lost in the crowd. At University of Advancing Technology, you will find fellow geeks who speak programming, cyber, gaming, esports, and cosplay.

Join us on 1/25/2019 and EXPERIENCE UATx.

See why we believe it is the right choice for for future students interested in technology. Potential students have the opportunity to meet the faculty, tour the campus, play in our technology labs, and stay overnight in our dorm.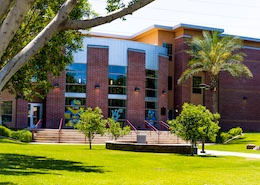 Interested in attending UATx?
RSVP now to reserve your spot and experience what it is like to be a student at the University of Advancing Technology. Call Admissions at 1-800-658-5744 to get started.

Energize your passion for all things tech.

*All participants in The UAT Experience event must complete the waiver with emergency contact and parent or guardian information. Registration is limited to prospective students only and the first 50 participants at each event.
Topics: Featured, Advancing tech education