In-Person Graduation Ceremony Held in Mesa
For the first time since 2019, students from the University of Advancing Technology (UAT) were able to celebrate their achievements in the company of family, friends, and mentors as they walked the stage at the Mesa Arts Center.
Approximately 60 students who graduated between summer 2019 and fall 2021 attended UAT's commencement ceremony. They laughed, they cried, and one literally danced across the stage.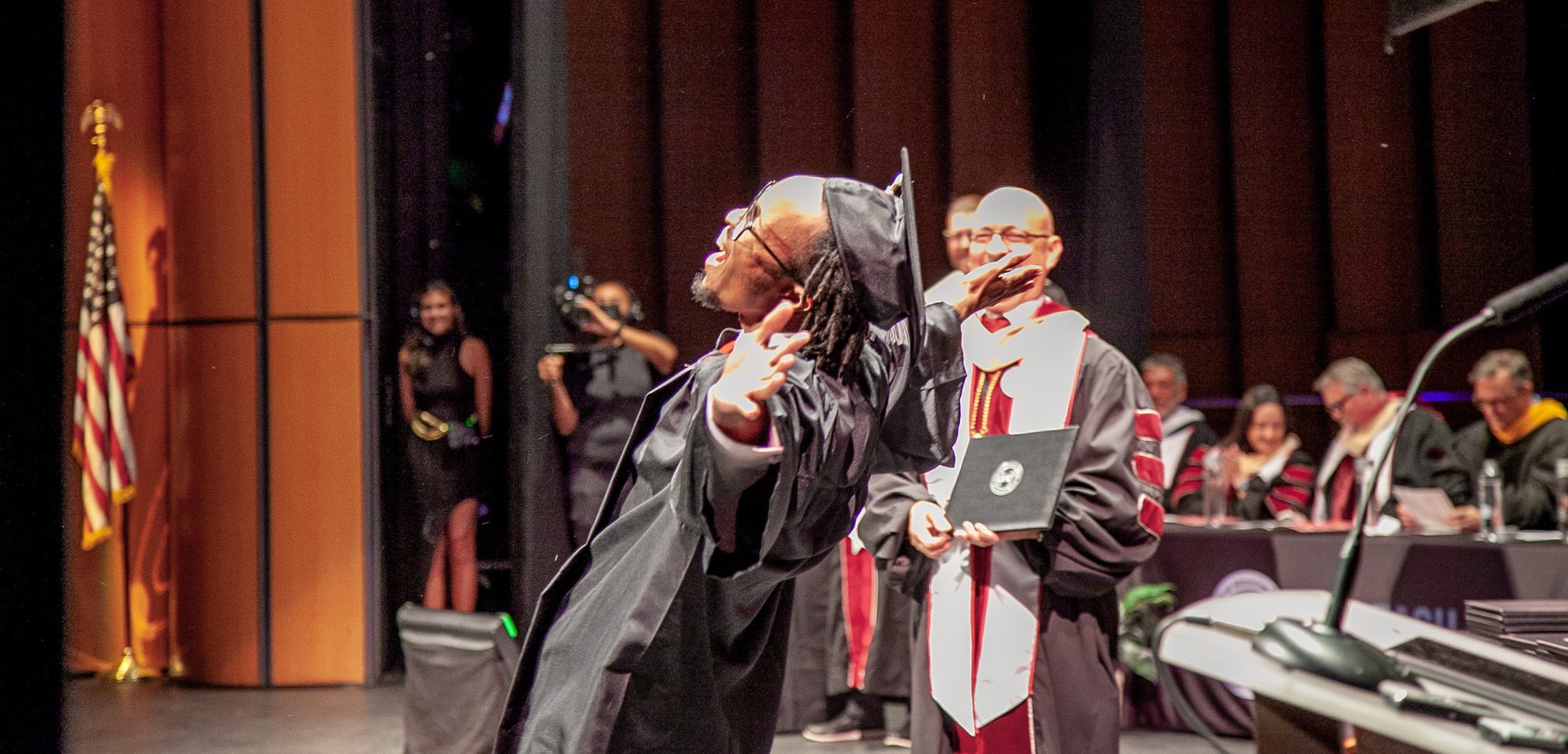 UAT Graduate Roman Dixon
"This is such an important day for students and their families," said Valerie Cimarossa, UAT's Chief Marketing Officer. "Graduating from college is big, and not being able to celebrate it was so heartbreaking. It was so exciting to finally be able to share in the joy and achievement with our graduates, we are so excited to see them change the world."
UAT employees were also grateful to be part of the celebration. "For the UAT faculty and staff, the ceremony is an emotional reminder of why we do what we do every day," Cimarossa expressed. "Not being able to celebrate our students, on top of all the other trials COVID brought us, was really hard for us, and finally seeing them cross the stage felt like the sun coming out after a long, harsh storm."
For the graduates, that sunny day is something they will never forget. "It was surreal to have the experience of being the valedictorian and being able to speak at commencement," said 2021 Valedictorian Kieli Adkins. "I appreciate all who supported me and gave me opportunities in life that allowed me to pursue a college degree. It was also amazing to see my fellow graduates celebrate their accomplishments. I wish the best of luck to all moving forward!"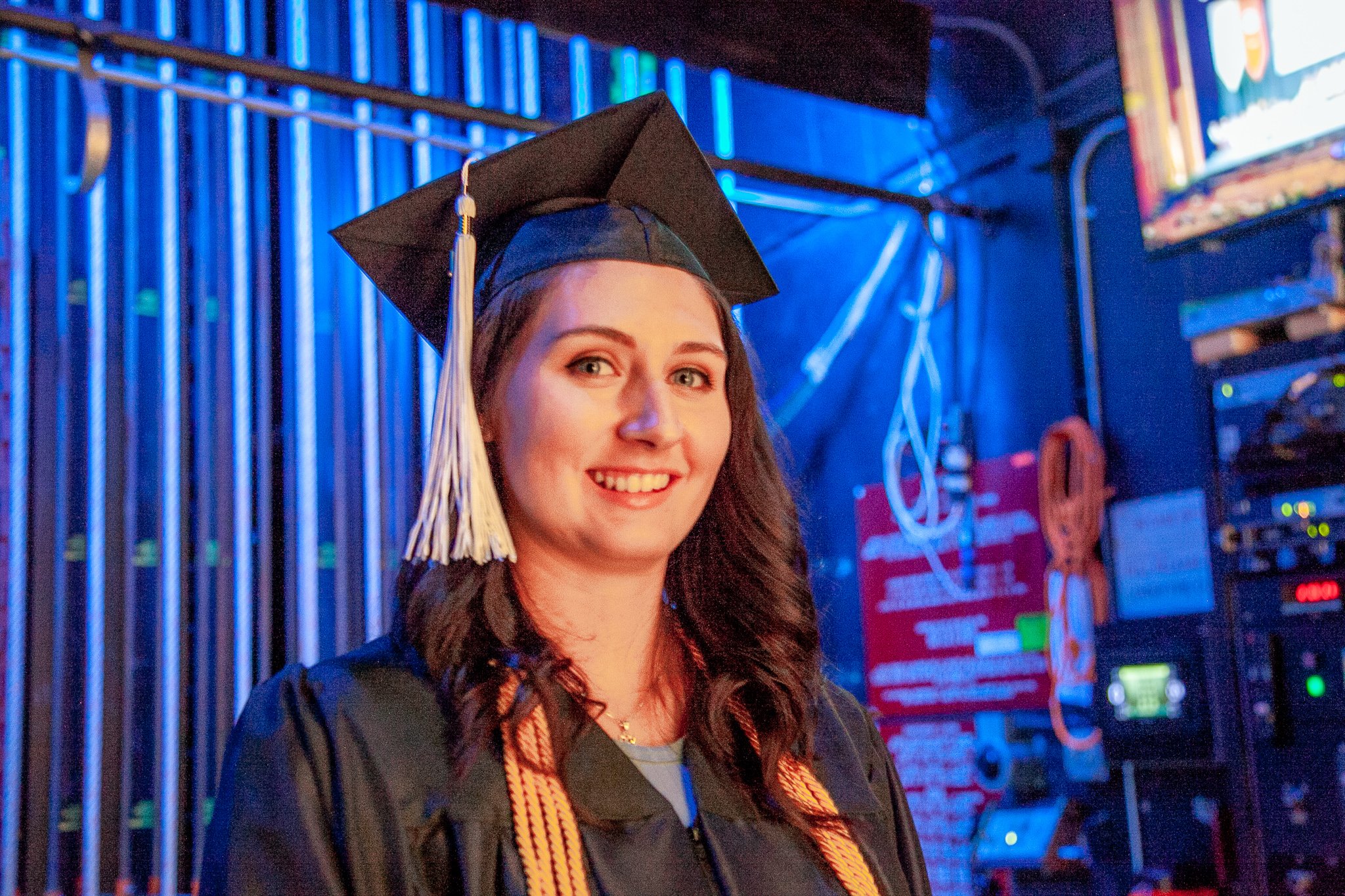 Valedictorian Kieli Adkins
Those that couldn't make it were about to view the ceremony live on YouTube, still available for view at: https://www.youtube.com/watch?v=7LV4G3FUcio