At UAT, Professor Nathan Eskue is an excellent resource for space enthusiasts, with 20 years of aerospace/defense industry experience, including work for NASA, Raytheon, and Northrop Grumman.
Professor Eskue has taught at UAT since 2010. Classes include Thinking Strategies, Space Expedition, Introduction to MicroControllers, 3D Build Tools, Entrepreneurship to Market, Embedded Programming, and many others.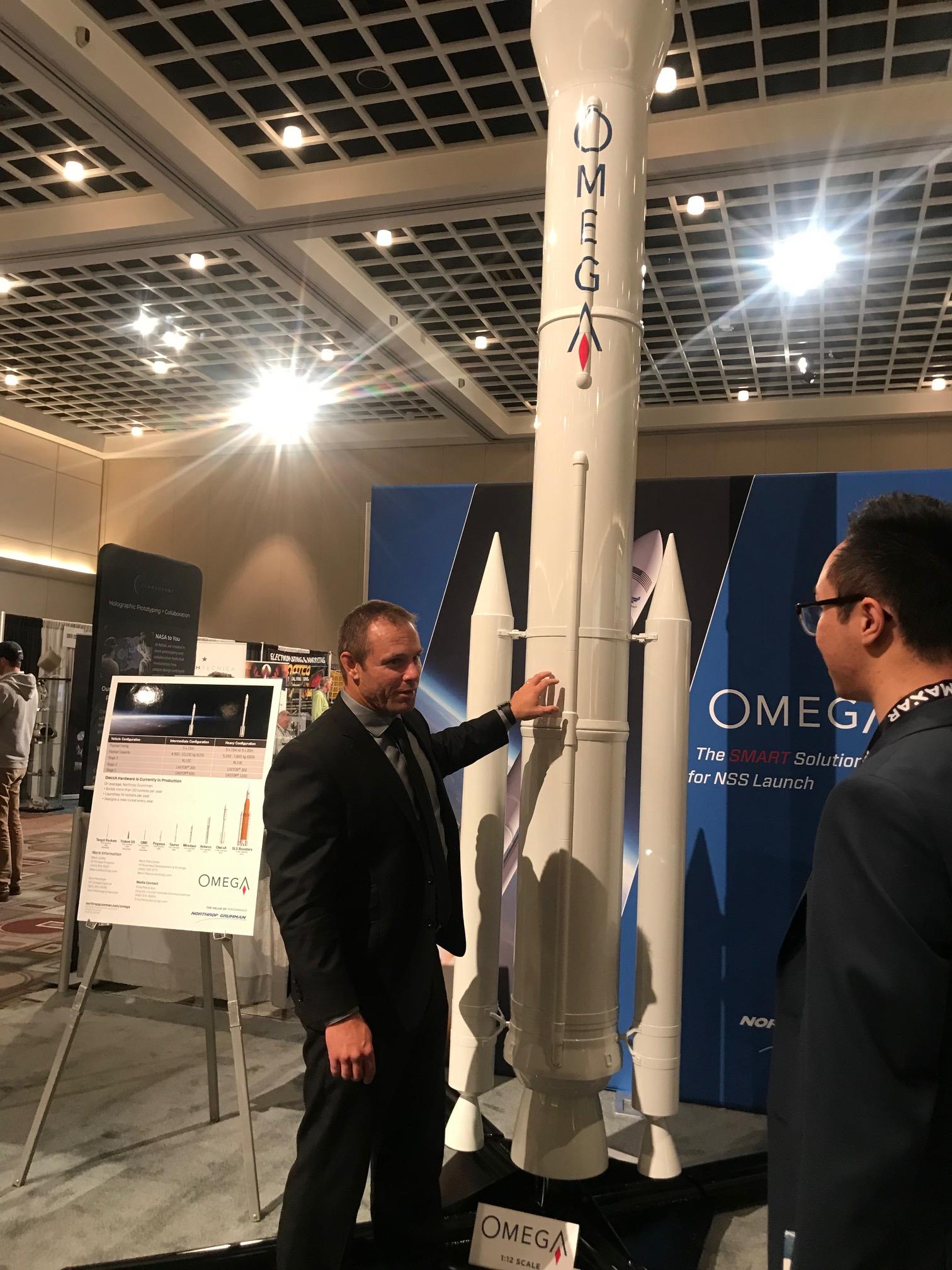 Professor Nathan Eskue
His professional experience includes managing a team of analysts in charge of $2B in material for launch vehicles (rockets), targets, and missile defense interceptors—the missiles that go into space and blow up nukes! And as an AI Architect, Professor Eskue currently manages the AI strategy across Northrop Grumman's engineering, manufacturing, and logistics functions. (Find out more about his experience and read his published works on his Linkedin, and please note, the following is Professor Eskue's personal opinion and in no way does he represent the views of any organization.)
We asked Professor Eskue his thoughts on SpaceX, the private aerospace manufacturer and space transportation company founded in 2002 by Elon Musk. Likely best known for its mission to colonize Mars, SpaceX looks to advance the future by "working on a next generation of fully reusable launch vehicles that will be the most powerful ever built, capable of carrying humans to Mars and other destinations in the solar system."
Here's what Professor Eskue has to say on the matter:
I've been following SpaceX's journey since around 2008. I try to stay abreast of the major developments from other countries (mainly government-based), NASA, and American aerospace corporations. The strong increase in seemingly viable aerospace upstarts over the last 10 years has been a unique trend not seen since the beginning of the space race. Access to advanced, affordable technology, high precision manufacturing techniques, and exponential increases in computing power have allowed some major milestones to be achieved, and a number of these were accomplished by SpaceX.
As a citizen of Earth, I've been intrigued with Elon Musk's vision to get humanity to Mars and increase our species' chances of long-term survival. I've also enjoyed watching how the sometimes almost random pursuits of Mr. Musk create such confusion with the general public, even as he explains how they all fit together in his plan for Mars.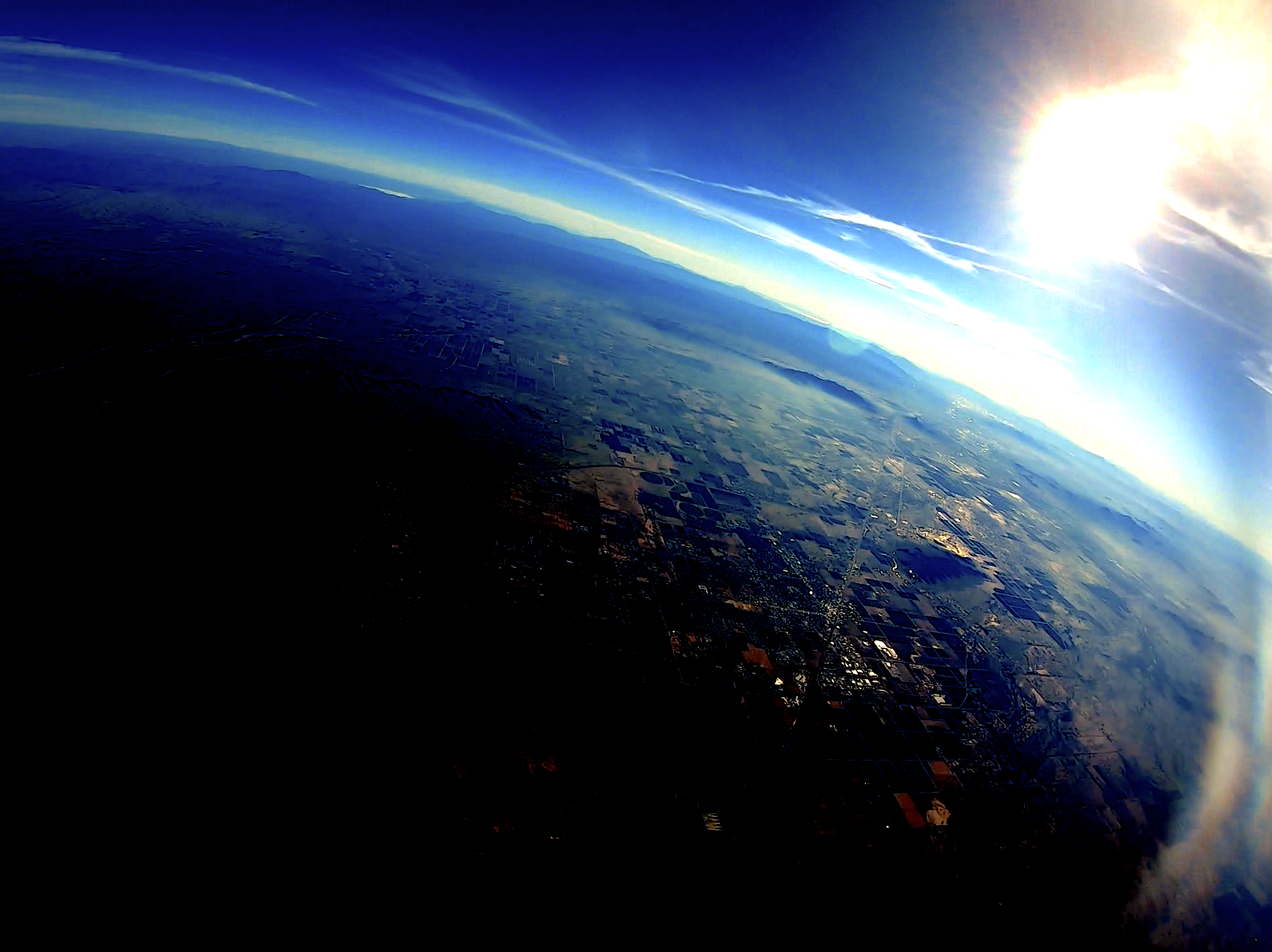 Photo of the
sunrise over Chandler, AZ at
around 30,000 - 40,000 ft,
taken during a UAT near-space launch.
SpaceX has focused on reusable launches (a necessity for Mars travel), and with that focus have been able to create a reusable launch business model that has become (relatively) routine. Without access to their financials I couldn't say if this model is more profitable than others (there are pros and cons to this approach), but I think what is significant is that they have achieved a necessary milestone that gets humanity one step closer to Mars.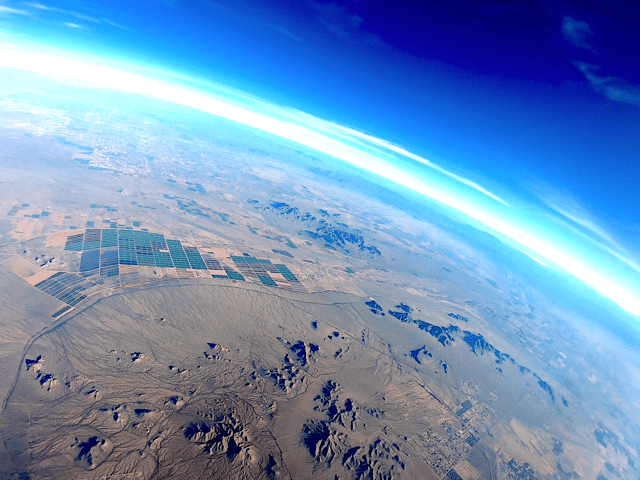 Photo of
Gila River and Sacaton Mountains
taken during a UAT near-space launch.
The other aspect, in my opinion, that has been different about SpaceX is their marketing not just to their customers, but to the general public. This has been pretty fascinating because for a while, SpaceX was an unknown player. They had to sell their value to the paying customers—commercial and government satellite owners (mainly). However, they wanted to gain the trust of the public too, and so they put a lot into branding and social media and documenting all aspects of their launches. Another area they had to address was the inevitable failures they would endure as they developed their launch vehicle. Instead of being very secretive until successful (Blue Origin's strategy), they doubled down on transparency. How many aerospace companies have a greatest hits YouTube video showing all their failed launches and landing attempts? And truthfully, this would probably be a really bad idea for established aerospace companies, who already have a proven flight record. But from a business perspective, this garnered trust with the public, and also helped to illustrate just how far SpaceX had progressed since their first launch.
Time will tell what role SpaceX has in the greater aerospace industry. As an upstart, they've come a long way and their iterative development process has clearly shown value. I don't see them taking over the industry by any means, but I do think that competition in any industry makes all the players that much sharper. I also think there's been a renewed interest in space travel and the unique wonder it brings out in us. There are a lot of reasons for that, but I appreciate SpaceX's role in making space launches that much more interesting to the general public. I know my science fiction-loving boys and I got a kick out of the "Don't Panic" sign in the Tesla Roadster as the Falcon Heavy launched it into space.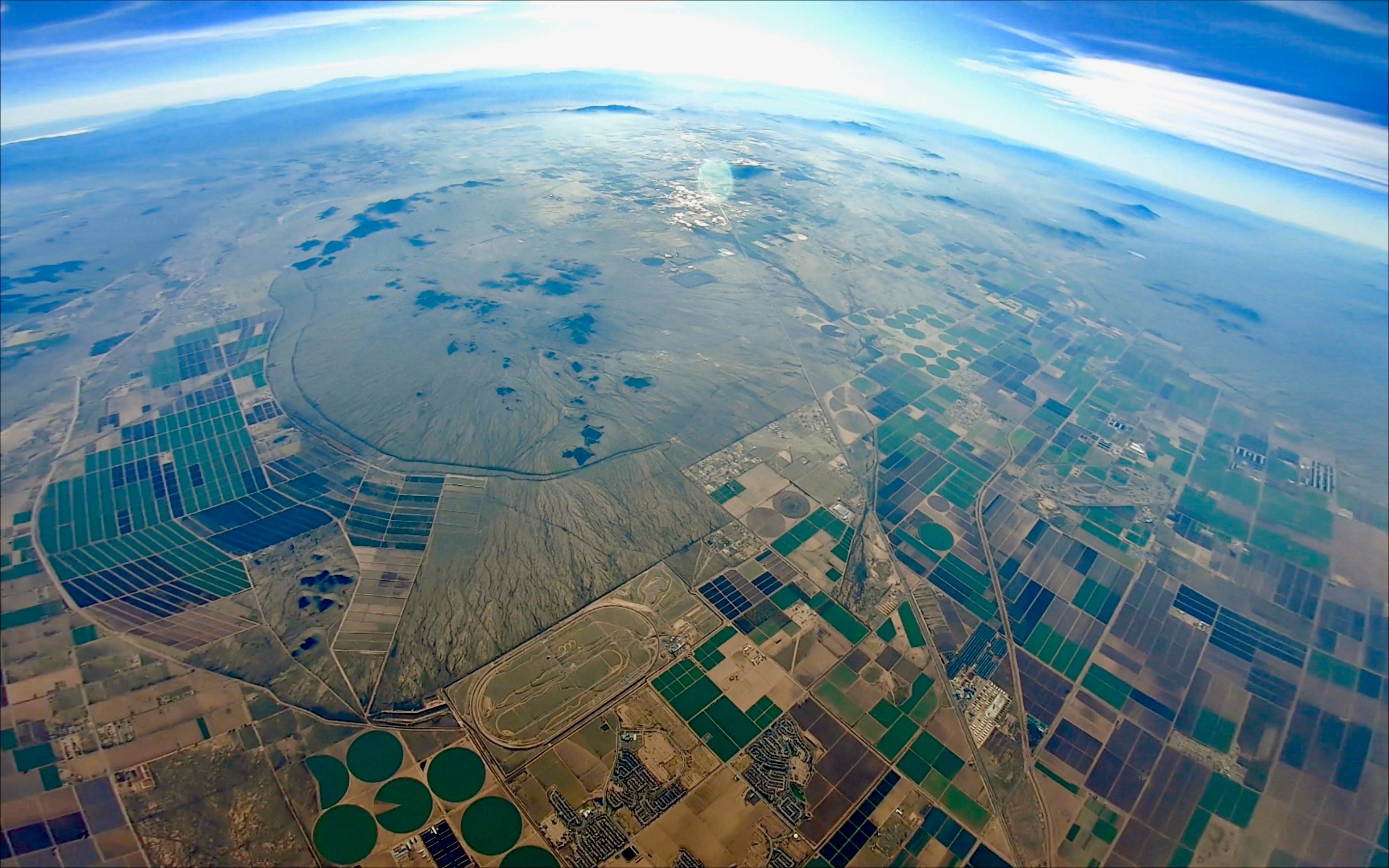 Photo of Gila River Farms, Abandoned Test Track, taken during a UAT near-space launch.
---
UAT provides computer science students the tools, stewardship and technology-infused environments necessary to fully grasp and become a maven in the current and future computer science field. Pursue your software engineering and computer science career dreams at UAT and code the future with the tech leaders of the next evolution. Find out more about UAT's Advancing Computer Science programs at https://www.uat.edu/advancing-computer-science-degree.
More about UAT Space Program Projects:
https://www.uattech.com/sometimes-it-is-rocket-science
https://www.uattech.com/featured/5-takeaways-from-our-first-stratospheric-balloon-launch