Samael Newgate is an Artificial Intelligence (AI) student at UAT who is graduating with a Bachelors in Advancing Computer Science and Artificial Intelligence, as well as an Associates in Data Science. For his final project in his advanced AI course, he programmed a JavaScript Face Recognition Application that works on any regular browser!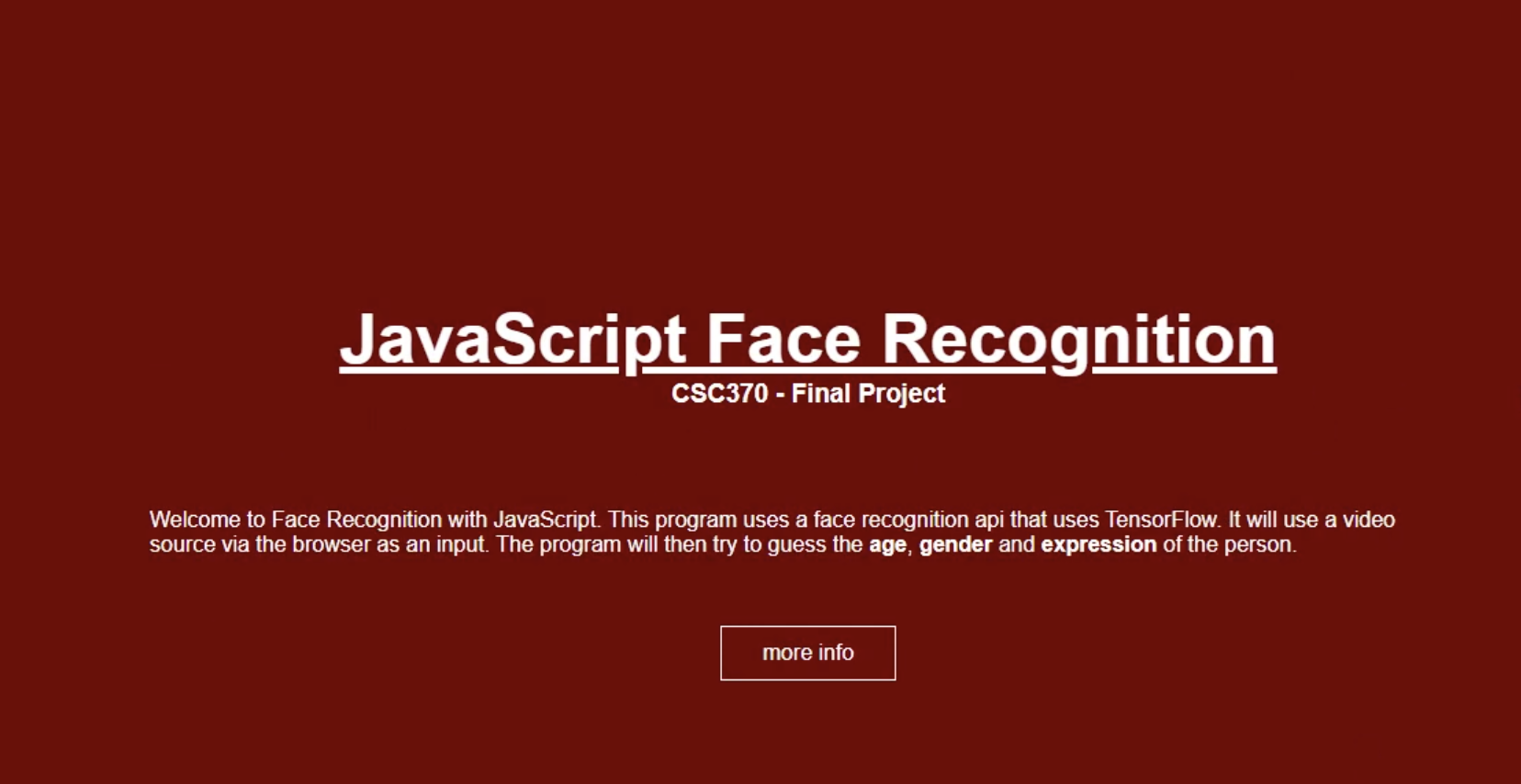 This AI application can recognize and give you the approximate age and gender of a person just like humans can. Plus, what makes this AI program really cool is that it can also tell a person's emotions by facial expressions as they change in real-time—just like a human would.
We talked with his course instructor, Professor Tony Hinton, and interviewed Samael to find out more about him and his innovative project.
Interview with Samael:

Tell us about yourself. How did you get started in the AI program?


I always found the topic of AI interesting, even as a child. But I never really wanted to be involved in it. I figured it would be too complicated and time-consuming. But during my time at UAT I ended taking an AI class as a filler class, just because it sounded interesting. This turned my curiosity into a huge interest. I immediately loved working on AI. Before this, I had a very small understanding of the subject.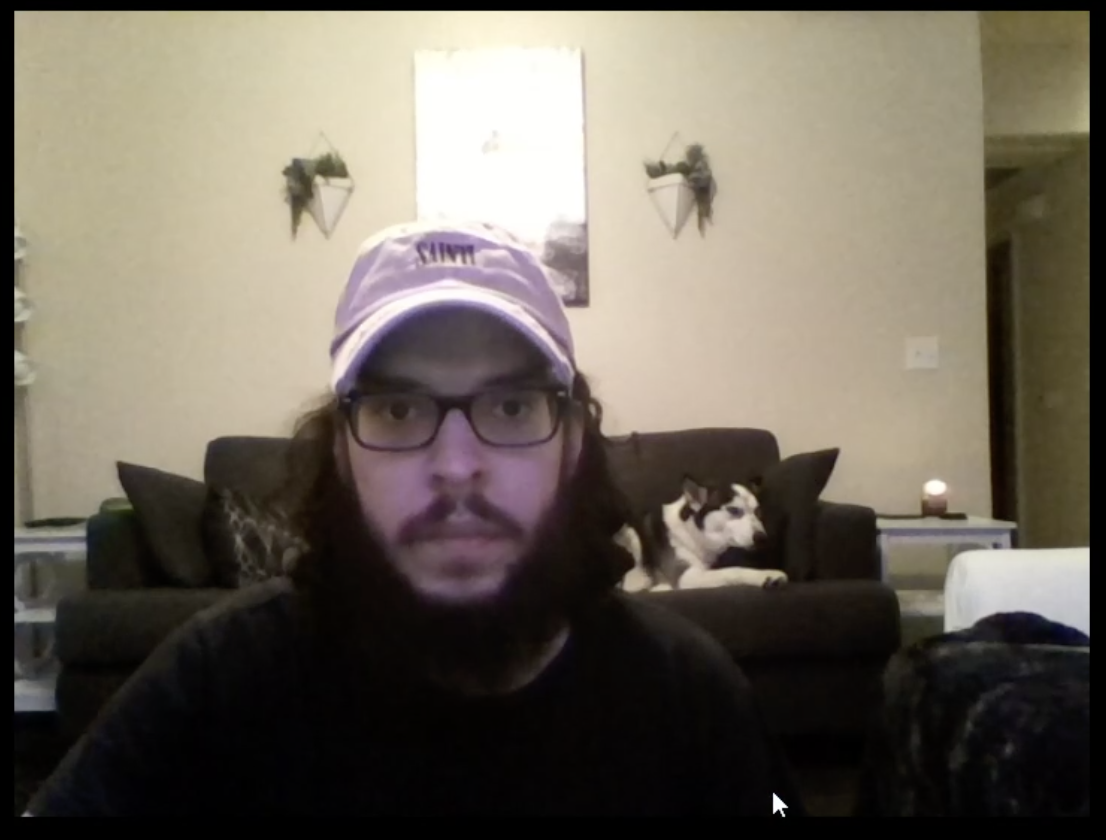 How did you come up with the face/emotion recognition project idea?
Because I was working on multiple projects coming into this semester, I didn't want to spread myself too thin. I was already doing full-stack web development and app development. So, I decided to try to condense as much as I could, which turned into me thinking about using JavaScript instead of Python. Because of this I sat down and thought about what tools the browser provided that I could implement AI to, which gave me the idea of a webcam. This snowball effect continued and that's how I ended up with the face/emotion recognition project.
Did you have any difficulties along the way?


All my issues weren't related to the project itself. For example, I wanted to really challenge myself since this was my last semester—which turned into me having close to zero hours of free time. Between a coding boot camp, SIP. (student. innovation project), production studios, looking for a new place to live since I no longer need to live near UAT, looking for a job, etc., this ended cutting out a lot of the ideas I wanted to implement to the project. I would have loved to have included many more things.
How did your education at UAT lead to this?


I used the knowledge I received from UAT and my coding boot camp to pull this project off. The idea for face recognition was fresh in my head since it had been a topic in multiple AI classes, and I had worked on a production studios project a few semesters back that had face recognition as one of the features. But that aspect of the project wasn't optimized due to multiple complications for the team members that worked on that part of the project. This left me feeling unsatisfied and wanting some form of closure when it came to face recognition.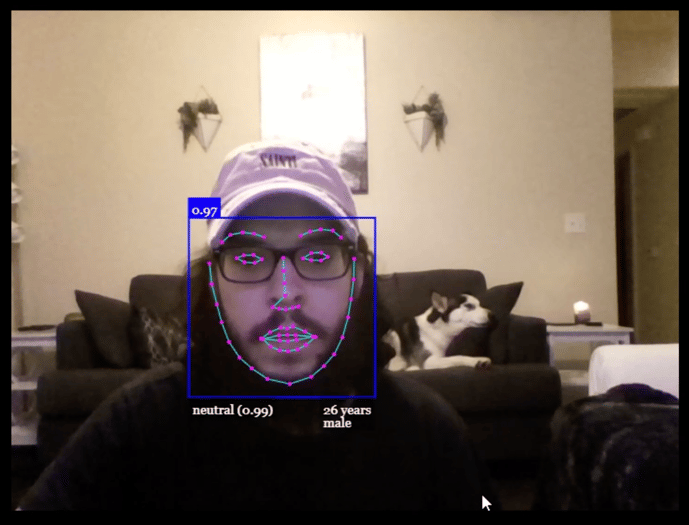 What do you plan to do with it in the future?
I believe people aren't pushing AI and Web Development together as much as they should be. There is a vast amount of potential for them to work in sync and create amazing new technologies we haven't seen yet. I would like to continue implementing AI in Web Development either as a job or a hobby.
At UAT, students are required to participate in projects that solve real problems. As Samael graduates and starts his tech career, his professors are really excited to see what he achieves. "When teaching students like Samael, that are so far above the norm, you have to know when to get out of their way and watch them work because they take off like rockets," said Professor Hinton. "This student has worked so hard, and it's great to see him get recognition even beyond his good grades."
Congrats to Samael and our spring graduates. We look forward to celebrating you in person this fall!