Meet Virtual Reality Alumna '22 Christelle Cyprien
Christelle Cyprien recently earned her bachelor's degree—and #techrespect—in Virtual Reality from University of Advancing Technology (UAT). Going from student to employee, Christelle now works as a Program Support Specialist (PSS) at the University, not only helping students but also assisting the faculty.
"I think it is very important for those in charge to witness the passion behind whatever it is that you are interested in. This passion can be shown in your work, speech, etc. Life will not always be easy and sometimes we're not able to give 100%, but strive for excellence in your work, trust me, someone will notice!"
Currently, Christelle is working on some exciting projects. Working closely with a lead programmer, Christelle has been designing interfaces for Scripture Bank, a biblical application that enables users to transfer verses to one another.
"My number one piece of advice is to prioritize time management, as most of the assignments are project-based. And, create as much as you can! You never know where a project can take you!"
When initially looking for a school with a Virtual Reality degree, Christelle's interest was sparked by the University's passion and dedication toward innovation and technology. Christelle loves the fact that UAT takes the time to showcase student projects that were accomplished with the skills gained at UAT. Christelle is an innovator at heart and enjoys shows and podcasts about the stories behind the inventions that help the world thrive.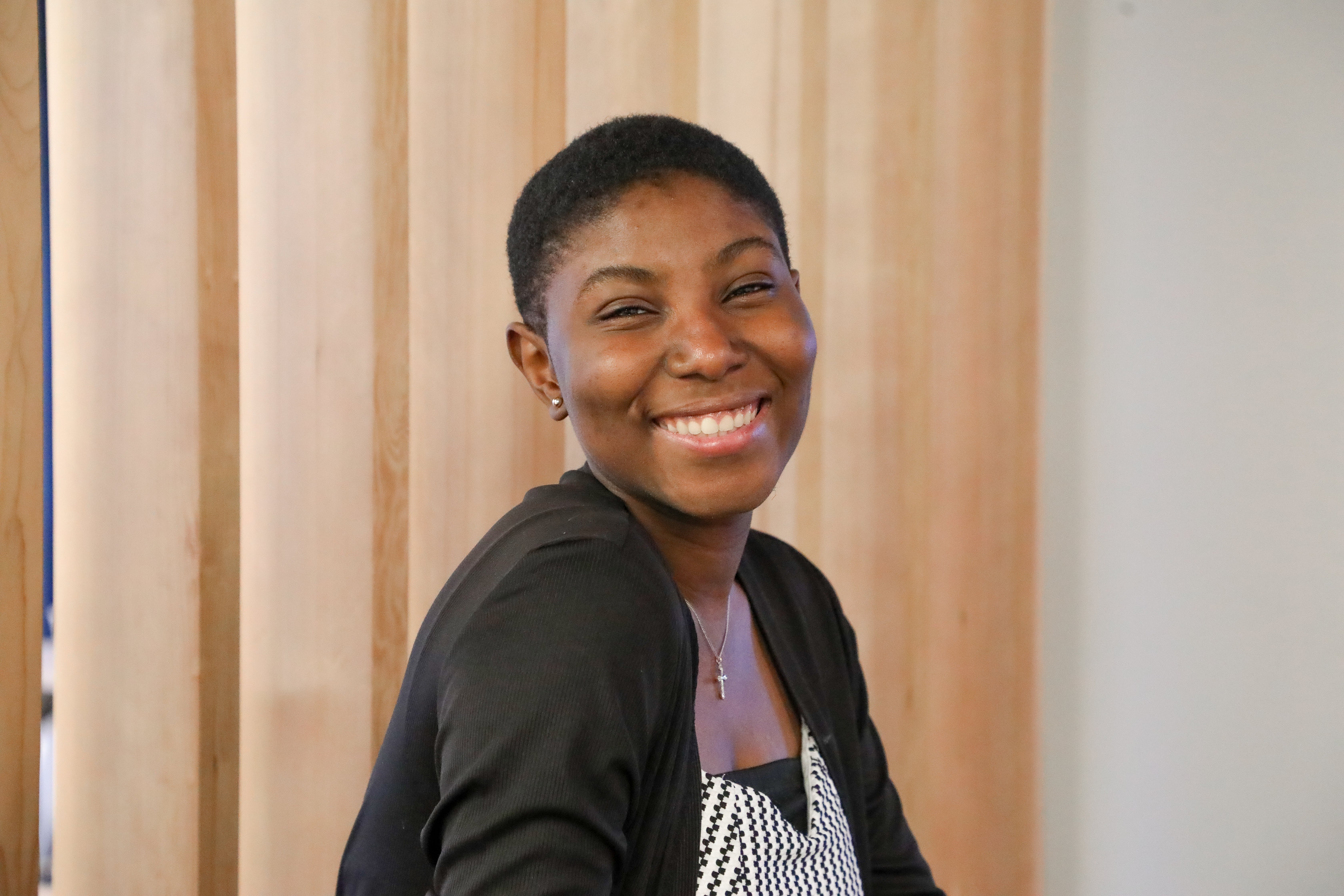 When it comes to the thought process behind developing projects, UAT taught and inspired Christelle to be better than average. The University motivated her to think outside the box to innovate; this extra push helped her put in the effort needed to polish projects.
Christelle is inspired by her mother, Beatrice Charles. "As a child, I never saw her waking up earlier than everyone as a big deal. Now that I am an adult and value productivity and time management, I am an advocate for starting the day early. My mother's dedication to help us all out of the house early is a constant reminder that I can do it, too, at this age. As a young child (from elementary to middle school), I was always the top of my class, my mom valued and encouraged it. I never felt as if my value rested solely on my good grades, and now that I look back, the extra push of encouragement meant 'you can do this, I want to help you do it with excellence.'"
During her free time, Christelle enjoys listening to history podcasts, attending Bible study, editing pictures, planning, reading books, watching movies, napping, listening to music and arts and crafts—just to name a few things! While she stays busy, she is never too busy to keep moving forward in her learning. Her drive is inspiring to many UAT students, as well as the faculty and staff!