Right now, there are 7,000 unfilled cybersecurity jobs in Arizona alone. Nationally, we need an additional 400,000 security analysts, network engineers, vulnerability researchers, pen testers and other professionals to fight cybercrime and protect data. The Obama Administration estimated that the US would have 1.4 million computer science jobs by 2020—but only 400,000 computer science graduates to fill them.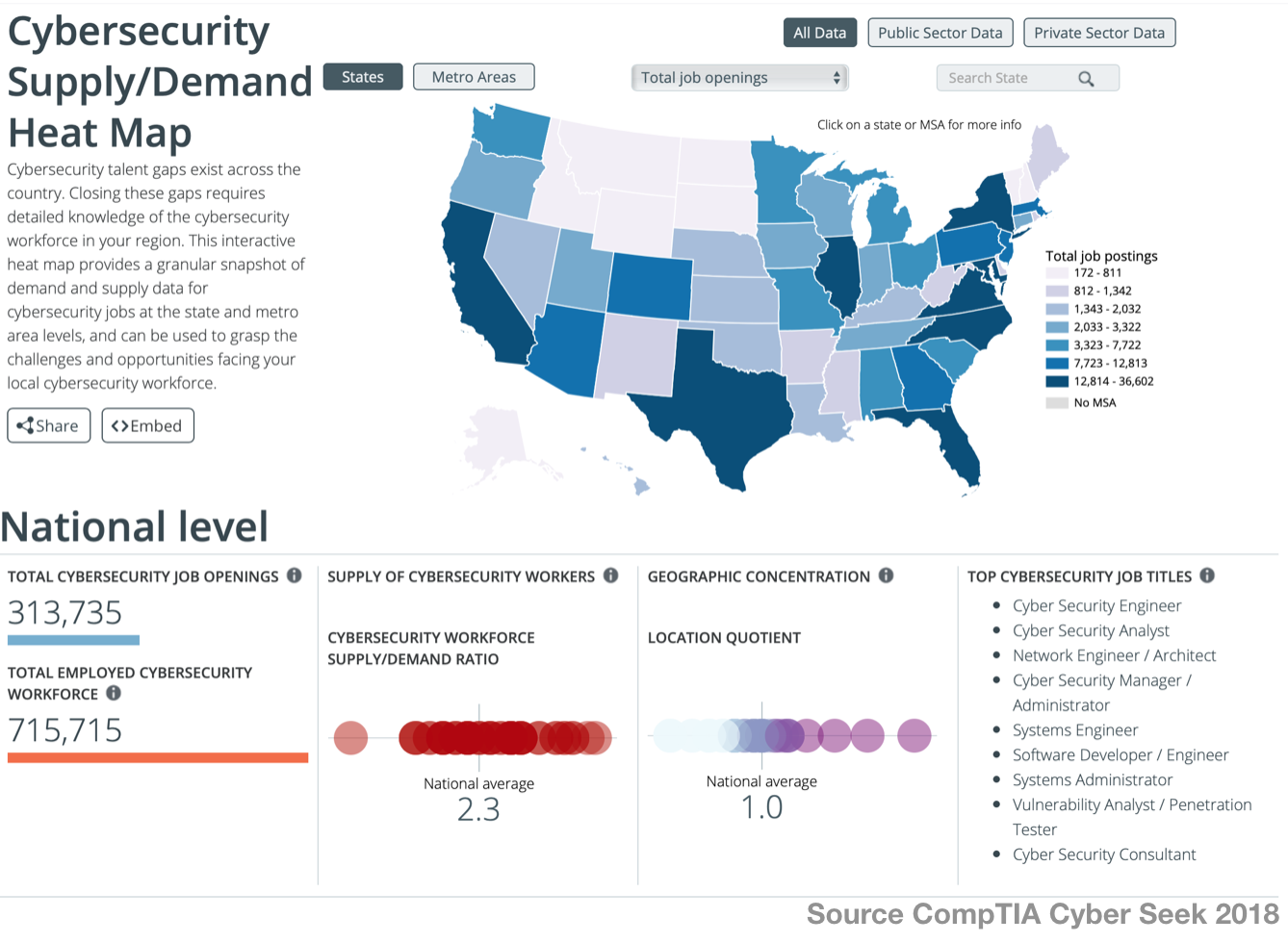 "The AZ tech community, like the tech community at large, is facing a huge talent shortage gap," Carine Dieude, an entrepreneur and Arizona tech community advocate. "It's not an easy career. It is crucial to provide support to a wider demographic interested in tech," she added. That's exactly what she is doing at Girls in Tech Phoenix.
Girls in Tech PHX partnered with a local Microsoft store to offer free YouthSpark Workshops for girls and boys ages 10–12. Students who attend these hands-on workshops learn about robotics, coding, public speaking, mixed reality and videography.
Middle schoolers and high schoolers who are ready to dive deeper into robotics, artificial intelligence and the Internet of Things can check out Robot Factory. Robot Factory is an after-school program for students who want to break into the black box, build circuit boards, tinker with Raspberry Pi and learn real-world embedded systems programming skills with AZ Hyperloop Team Co-Founder Lynne Nethken!
Lynne works as a robotics engineer at 10 Imaging, a technology company that brings awareness to everyday devices. The 10 Imaging team recently moved into UAT's on-campus coworking space Perimeter83. UAT Robotics & Embedded Systems students have the opportunity to help Lynne with Robot Factory's STEM classes.
UAT also helps hundreds of Girl Scouts earn coding badges every summer. (And UAT faculty and staff buy all the cookies in the spring. UAT Bursar Renne Grauberger has the goods.) But how do we get more college students and working adults interested in computer science, keep them engaged and then get them ready for careers?
Perimeter83 helps to close the gap between students and industry by bringing industry to campus. Insight Vice President of Global Business Transformation and IoT SME Curt Cornum just signed up for a designated desk space in the P83 Study. He brings an infectious energy to campus.
UAT professors proactively partner with industry on real-world projects, which students can often earn credit for as a special topics course. For example, Dr. Jill Coddington's computer science and artificial intelligence students are collaborating on an AI transcription project with a neurosurgery organization. "There are fun challenges as some of the medical terminology is not standard mainstream English words used every day," Dr. Coddington said.
Carine and the rest of the fabulous Girls in Tech PHX team do a lot to engage and support the next generation of devs while they are in school and after they graduate. "Mentorship is not an everyday activity…it is a support system we can call on when we need help, advice or a new skill set," Carine said. Girls in Tech PHX makes it easy for young developers and computer science students to connect with professionals who are already killing it in their fields online and in person.
University of Advancing Technology Provost Dr. Dave Bolman has also been thinking about adults who want to get into tech (or would be a good fit and don't even know it) but already have degrees in business, communications, history, biology or psychology. "If you have a degree, you likely already know how to think, problem solve and bring ideas together in ways that make sense to people. You simply need the technical skills involved with securing information and writing software," Dave said.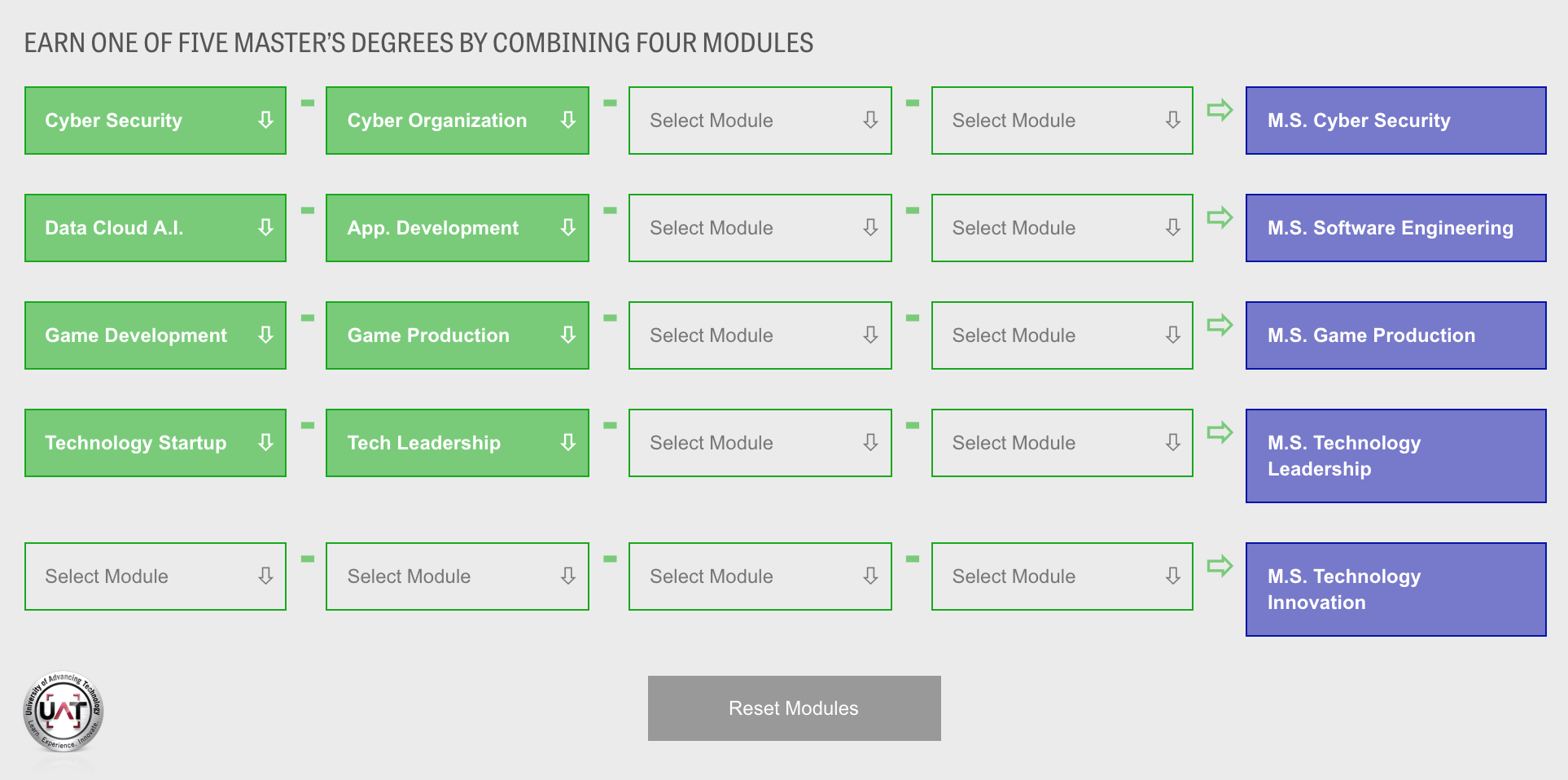 UAT's innovative graduate and certificate programs address the lack of education options available to individuals who have degrees but want to retool their knowledge. Students can complete tech-intensive, 8-week modules such as Cloud Computing, Big Data, Algorithms and Patterns, Social Engineering, Information Assurance or Change Management as stand-alone units or combine multiple modules to earn a master's degree.
Want to fight the tech talent gap and future-proof your career? Apply today!