From Education through Industry Expectations
In a time where anyone and everyone is a creator, whether on TikTok or YouTube or any of the other popular mediums, there's a lot more to filming quality videos, even when using the best smart phones or cameras.
Bill Slater is head of the Digital Video Bachelor's Degree Program at the University of Advancing Technology (UAT). The program has many objectives for students to create professional quality visuals in terms of camerawork, composition and lighting, plus understanding color correction, sound quality, and much more.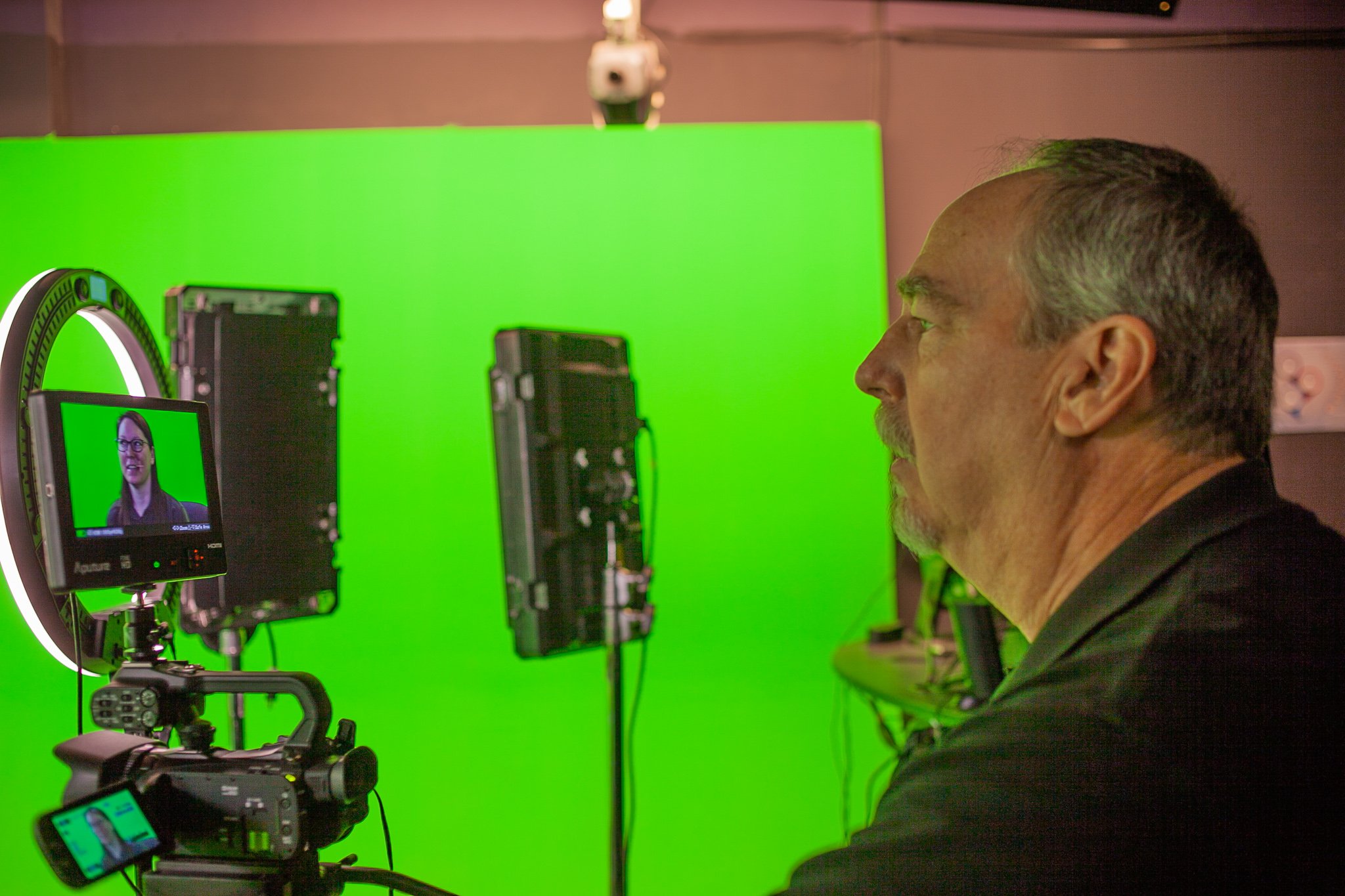 In additional to teaching at UAT, Bill is the Owner of Edit Alchemy, a full service post-production studio in Phoenix. For more than 20 years, he has been a videographer/editor of broadcast television, plus radio and web commercials, producing documentaries, non-profit fundraising, infomercials, corporate and industrial videos, education videos and more.
Read on for advice from Bill, including possible careers in digital video (DV) and how to use what you have at home to get started.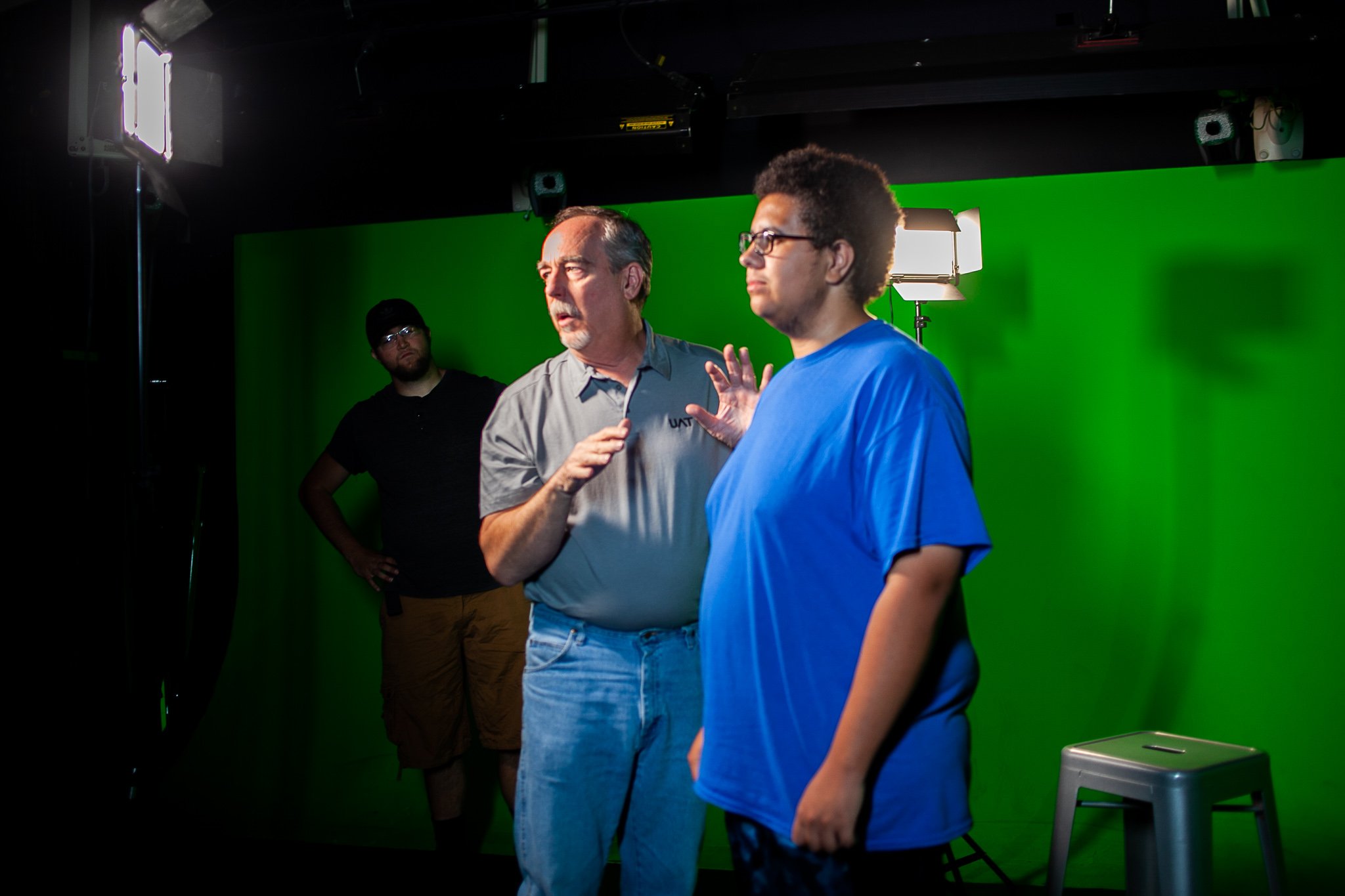 How do you work with local industry for projects, and bring that experience to students?
I've owned a video production company since 2000. (I am full time faculty at UAT, but I also have kept my industry client roster active — visit my LinkedIn profile at linkedin.com/in/editalchemy for more on my professional background.) Through my agency/production industry contacts, I bring real world projects to UAT students to hone their skills.
The world is on a deadline — there is no better way to learn a skill than to have definite time/production goals with a real client to please. I tell my students that YouTube tutorials are fine, but they will never replace one-on-one mentoring. At UAT, subject matter experts like myself teach viable industry skills that have immediate application in the workplace. It's what we do.
Do students already need a background in software or photography to get started?
Not really, although some basic skills will help. I almost prefer that students come without preconceived ideas about how production/design works — then I know that they will get the most out of the instruction here at the school.
What kind of jobs do students go on to get after graduating with a Digital Video focus?
That's a great question! One of my students recently started working for the Maricopa County Department of Health Services creating their social media/web content — while still in Production Studio class. Another student went on to become a Nuke/After Effects compositor for a local creative agency, while another is an up-and-coming still photographer with his own business. The possibilities are endless.
What is your favorite part of the program?
Interacting with my students. I love that "Ah HA!" moment when they start using the tools instead of the other way around. That's a genuine thrill for any instructor.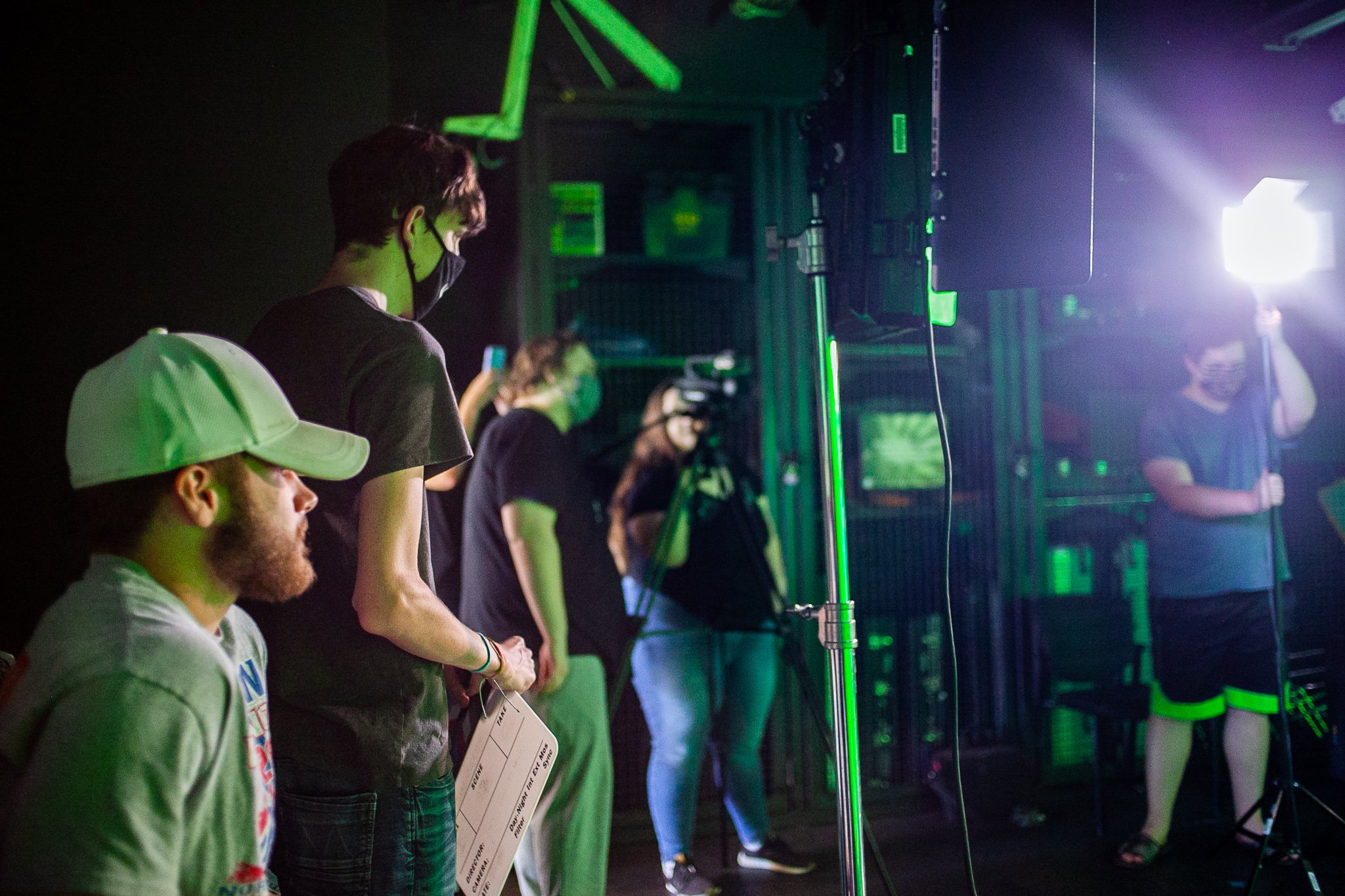 What are ways students can practice creating videos without expensive equipment? For example, what can you do with a phone camera?
Wow, that's a deep subject! Smartphones have hi-res cameras as well as the ability to use plugins, effects inside apps and even edit on your phone. A recent Production Studio class created an ad campaign for UAT that used their smartphones as the main camera.
Watch on UAT's YouTube:
How can you create your own set up, like a light box?
You can make a simple light box from a 24" x 24" cardboard box, open on one side with pre-cut windows — check out these simple instructions at https://fixthephoto.com/diy-light-box.html. You can also put a microphone in a closet full of clothes — this makes a pretty decent "dead air" voiceover booth, and even works well with your phone mic.
What are the basics of lighting a subject?
3-point lighting is the basic interview setup (https://manycam.com/blog/wp-content/uploads/2018/07/three-point-lighting.png). Using a key light, fill light and backlight (or hair light) and knowing how to use camera depth-of-field is all you need. I teach my students to generally avoid using "Auto" settings — they need to be in control of all aspects of the shoot. Of course, the little tips and tricks that will make your video stunning are also what we teach here at UAT.

---
Interested in finding out more about UAT's DV program? Visit https://www.uat.edu/digital-video-degree or email admissions@uat.edu.