Elevate Your College Experience through Student Involvement
Ah, student life on a college campus—the perfect blend of studying and socializing. 📚😎 College is not just about studying and earning a degree. It's also about exploring yourself, discovering your passions and connecting with like-minded individuals. At the University of Advancing Technology (UAT), we recognize the importance of cultivating a rich student life experience. That's why we offer a wide range of activities and clubs that cater to various interests and hobbies. Being involved in student life on campus might not be as important as studying, but it's definitely up there when it comes to a well-rounded college experience!
UAT's student life offers a chance to build lasting connections with your peers and forge lifelong friendships. You're now creating your own college story, and soon enough you'll have your own set of best friends to share it with. Apart from cultivating meaningful friendships, participating in student life is an excellent way to network and form bonds with like-minded individuals in your chosen field of study.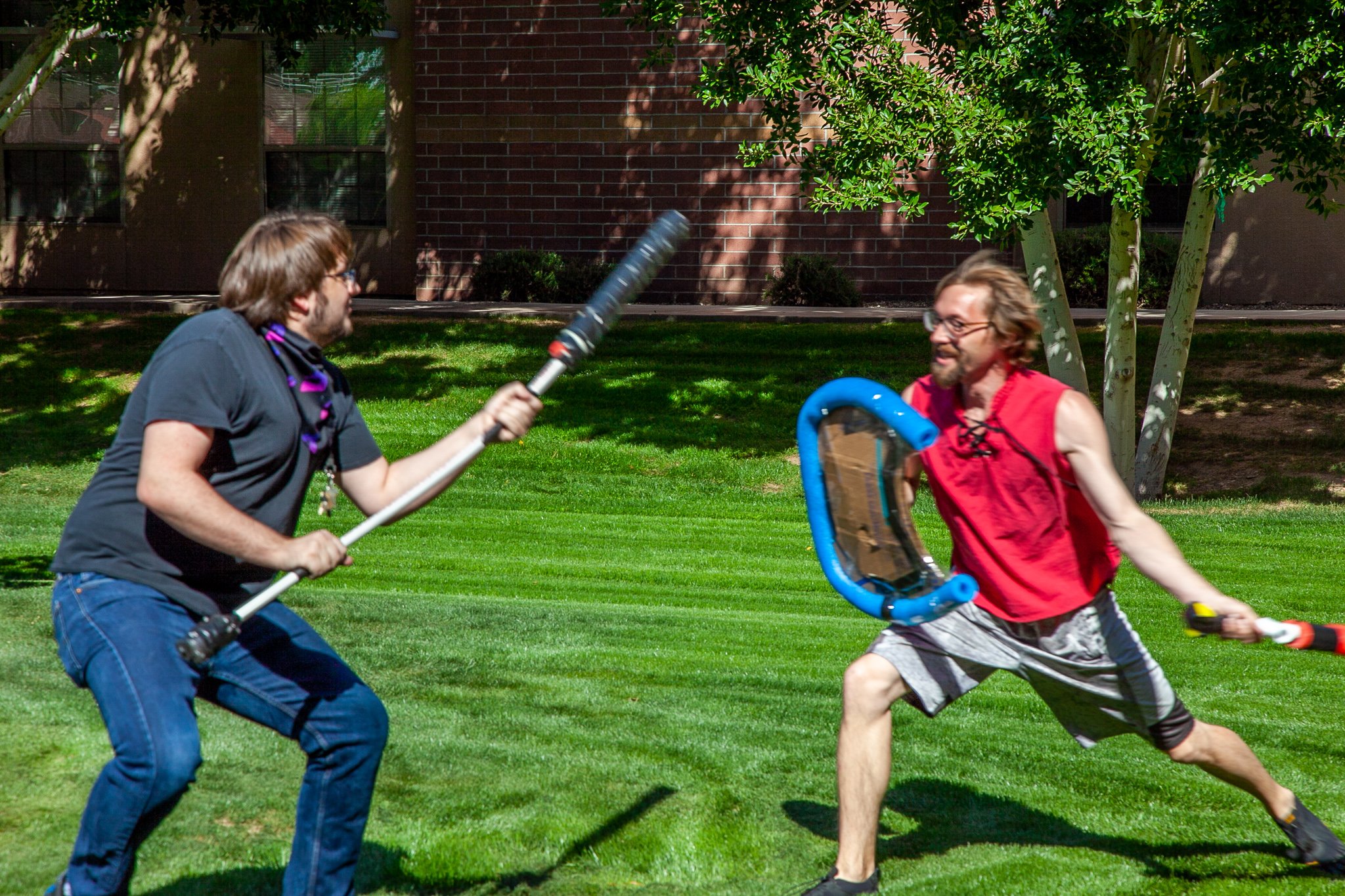 Whether you're a gamer, musician, artist or have any other passion, there's a club or activity for you at UAT. Joining a club not only allows you to pursue your interests but also gives you the opportunity to meet people who share the same passion. You can learn from each other, collaborate on projects and create something incredible together.
But what's even more exciting is the chance to discover a new hobby or interest. Who knows, maybe you've never tried painting before but find yourself intrigued by the Art Club's work. Or perhaps you've never played a tabletop game but become interested after attending a game night hosted in Founder's Hall. UAT's diverse range of student clubs and activities provides a space for exploration and growth.
Getting involved in student life can also provide you with a platform to express your opinions and stand up for the causes you believe in. At UAT, we encourage students to consider joining Geek RHO, a student organization that provides an opportunity to engage in the politics and culture of our campus community. You can participate in weekly meetings held in the Theater, stay updated on events and issues happening around campus, and even run for student office. By taking part in these experiences, you can gain valuable insights into the real world and develop essential leadership skills that will serve you well in your future endeavors.
Finally, student life is also incredibly enjoyable! There are countless opportunities to participate in campus events and activities such as movie night 🎥🍿, paint night 🎨 and game night 🧩. You can check out the monthly calendar in the Founder's Hall lobby and select the events you're interested in attending. So, don't hesitate to step out of your comfort zone and explore the student life opportunities that UAT has to offer. You never know what passions and connections you'll discover.