Digital privacy is one of the hottest topics in business and technology right now. On April 13, 2023, UAT and the Phoenix Business Journal teamed up to host a panel of experts that shared their knowledge of why digital privacy is important to consumers and businesses of all side.

The multi-perspective panel, hosted by UAT Provost, Dr. David Bolman included:

Professor Dapzury Valenzuela, Art Director at University of Advancing Technology and small business/entrepreneur consultant

Todd Kartchner, Attorney and Director at Fennemore Law

Victor Vinogradov, Chief Information Security Officer, Western Alliance Bank

PJ Wolff, Vice President Commercial Insurance & Surety, Brown & Brown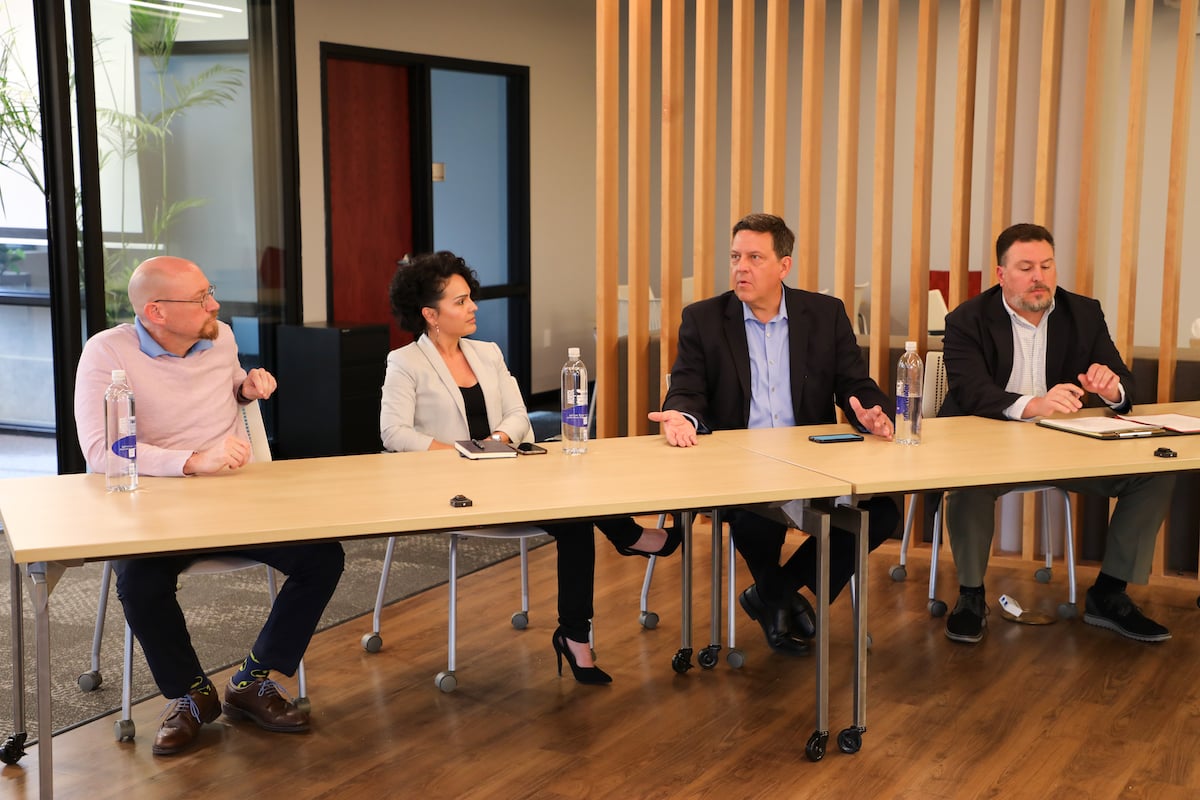 The panelists discussed the constantly and rapidly changing privacy landscape (driven primarily by technological advancement and modern commercial conveniences) and what consumers and business owners need to focus the most on.

While the laws are robust, can be difficult understand and are ever-evolving, the panel heavily reinforced that businesses of all size have a responsibility to protect the personal data that their customers give them. Discussing the topics of liability, cyber insurance, data protection, advertising and the wild range of state, federal and international laws they must abide by - panelists painted a daunting picture of the environment, but also offered tips and starting points for businesses of all sizes and consumers.
On the consumer front, the panelists emphasized the importance of understanding the difference between cybersecurity and digital privacy. Using complex secure passwords on your accounts has nothing to do with agreeing to the Terms & Conditions when signing up for that account. Many people don't understand or don't bother reading what they are allowing companies to do with the personal information they give them.

The full article publishes online and locally in the Phoenix Business Journal print edition next month. To get the full scoop and the rundown of what you need to know to protect yourself and your business, check back here and on UAT's socials in May!