Current and New Students Come Together for Capture The Flag
On September 2nd, after two days full of connection-building activities for the new students of University of Advancing Technology (UAT), many embarked on their journey into the challenging world of network security. That evening, several seasoned students hosted a Capture The Flag event for incoming students in the University's (UAT) Security Operations Center (SOC). Cyber Security Associate Professor, Jeremy Bunce moderated the event for all participants.
"As a way to help build the cyber community here at UAT, the current students wanted to run an event for the new incoming students joining UAT this Fall semester," says Bunce.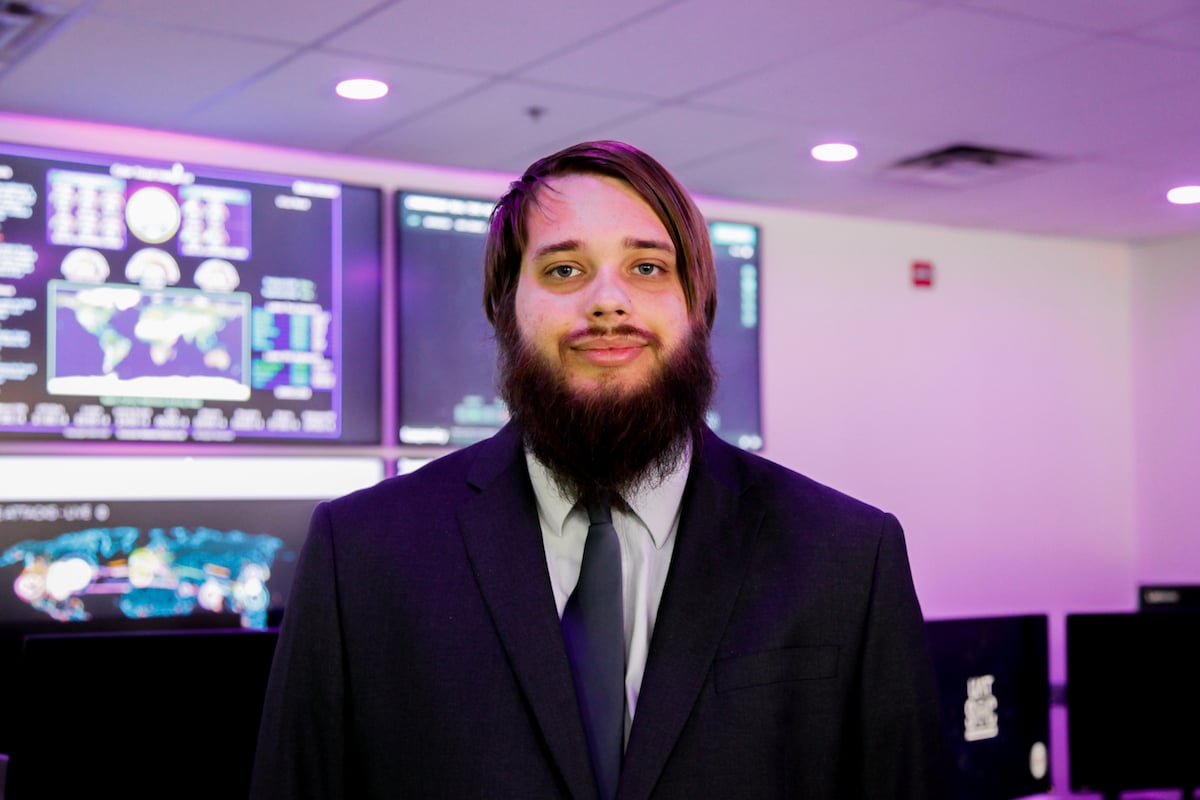 Jeremy Bunce is also an alumnus who graduated from UAT in 2019 with his Bachelor of Sciences in Network Security and Technology Forensics. As a prior Student Ambassador and actively involved student, Bunce understands what it's like for those new to the university.
"It was awesome to see the more senior students wanting to reach out and welcome the new students," says Bunce.
What is a Capture The Flag event?
A similar concept to the game you may have played as a kid in gym class or your friend's birthday party, Capture the Flag is also a well-known cyber security event where two teams battle to demonstrate their skills attacking and defending computer resources.
"The challenge consists of finding a hidden string in text called a flag. The challenges range from finding a file inside a word document to decoding a message to get the flag," Bunce explains.
University of Advancing Technology has hosted many Capture The Flag events previously for students and the community, like CodeDay and more. Therefore, it's in full UAT fashion to introduce competitive challenges like this to help new students establish those critical early connections. It also exposes them to UAT's methodology of utilizing each other's strengths and technological skills to solve complex problems and work together to build something innovative.
Like the playing of Capture The Flag, the event planning aspect was collaborative as well. "This specific event was designed last semester in the cyber security competition course we offer, with a mix of challenges that came from the students and myself."
Bunce shared that "the event went great with many talented freshman completing challenges."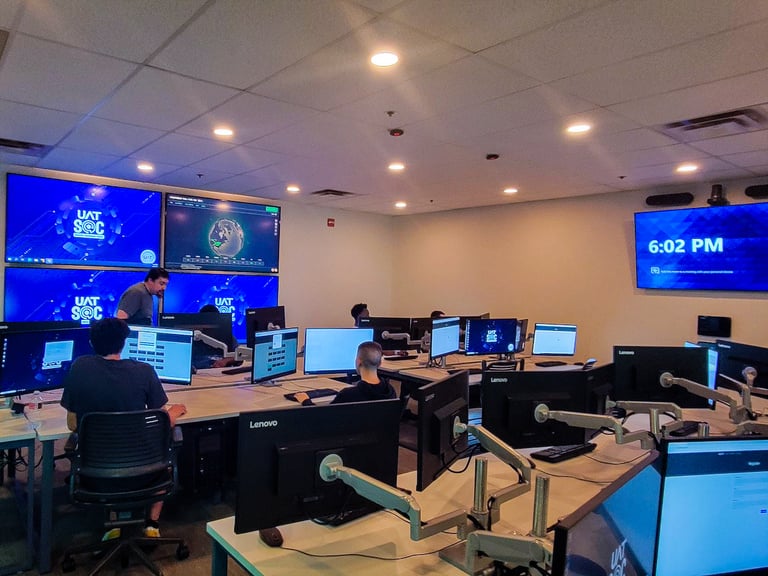 Interested in Cyber Security?
Want to learn more? Explore UAT's cyber security degrees:
Keep up with all upcoming Cyber Security events hosted in UAT's Security Operations Center and the latest news from the UAT Cyber Security Newsfeed.