Studying Green Technology and Sustainable Energy
As part of the University of Advancing Technology's commitment to excellence and hands on exploration within its courses, Professor Glover's Green Technology course (SCI-330) spent an afternoon exploring two of the states—and the City of Phoenix's—supplemental energy sources.
Green Technology is the second of three Environmental Science courses offered at UAT. The first course, Environmental Perspectives (SCI-350) helps students to come to terms with how they feel about the environment and the world around them, while also introducing them to the fundamental principles of policies associated with global sustainability. Green Technology, the second course in their program, introduces students to the fundamental principles of Energy, how it generated conventionally, in addition to how it can be generated from a more environmentally meaningful way. The course also looks at a verity of other green technologies that can better the lives of everyone when and if appropriately applied. The third course in the series is Sustainability in Practice (SCI-345). Sustainability in Practice offers a much more rigors hands-on study approach of the practical applications of sustainability science.
As part of the foundation of the Green Technology course, students spent considerable time evaluating how current conventional energy sources operate. They then researched and discovered newer 'greener' energy systems to compare that practicality against. In doing so, students uncovered the benefits and drawbacks associated with Hydroelectric Power. Hydroelectric Power captures the energy of falling water, which is then converted into electricity without "using up" or "converting" the water by another means (such as boiling in a traditional power generating faculty). As part of their evaluation of hydroelectric power, the students went out and toured Roosevelt Dam. The Theodore Roosevelt Dam is situated on the Salt River near Phoenix, Arizona. The dam provides flood control, irrigation, hydroelectric power, and serves to create Roosevelt Lake, a principal water supply for the greater Phoenix metropolitan area.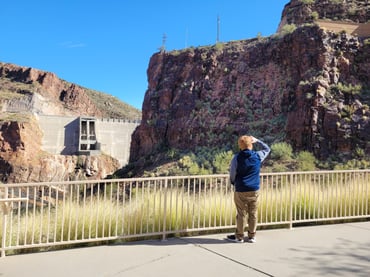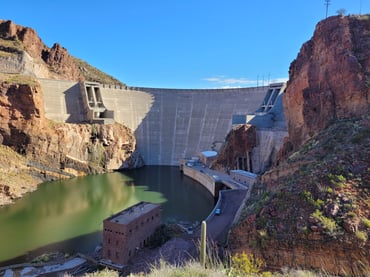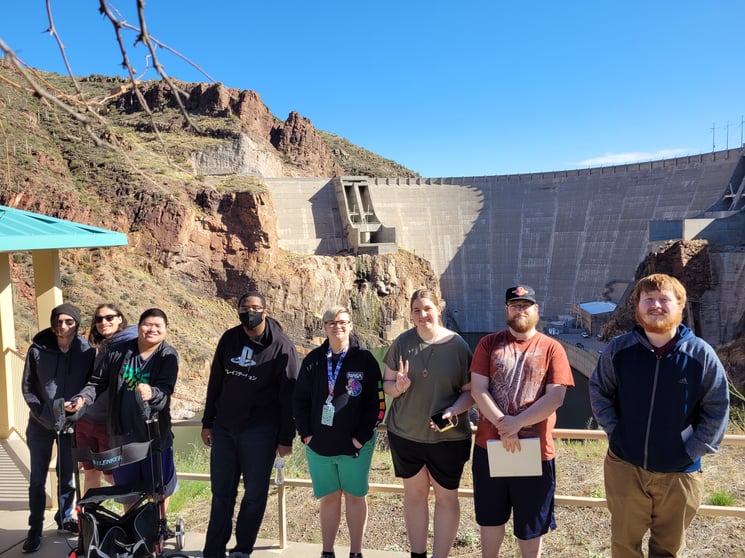 The student also took part in touring and evaluating Arizona Falls. Arizona Falls is a natural waterfall feature, formed by a 20-foot drop along the Arizona Canal in central Phoenix. The hydroelectric plant built on the falls provides supplemental energy to the surrounding communities and combines art, history, and technology to encourage local citizens to think more about how to maximize natures natural experiences.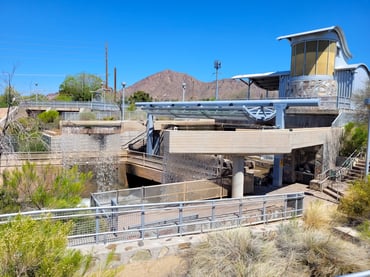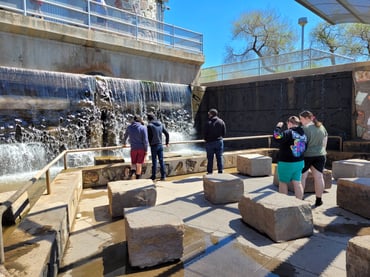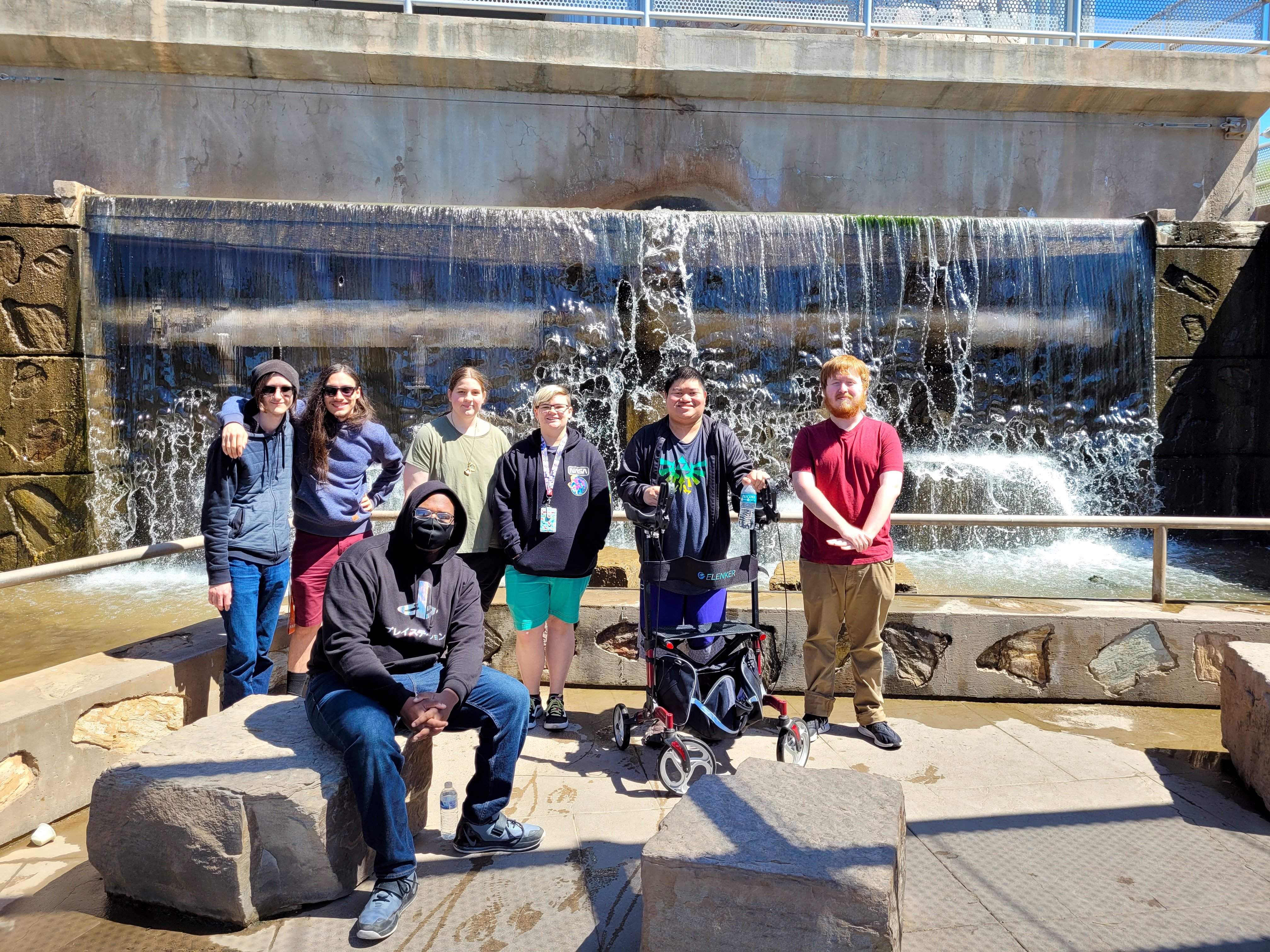 Interested in finding out more about UAT courses? Email admissions@uat.edu or visit www.uat.edu.