In the tech world, UX designers are known as unicorns. They possess that elusive combination of visual design chops and technical skills. None of them grew up wanting to be a UX designer. Their job descriptions are all over the place, and companies can't decide what to do with them. (So, they end up doing a little bit of everything.) UAT alumnus Brady Vontran's path to UX design has been pretty typical because it has been atypical.
When Brady arrived at UAT, he wanted to be a graphic designer. "It was a super vague goal, but at least I had a direction," he said. He spent most of his time at UAT studying design thinking, making logos and collaborating with his peers whose passion for design inspired him.
"In college, the path seemed really clear: Do well in school, finish your degree and get a job. The path to achieve it was really well laid out with lots of people ready to help you on the journey," Brady remembered. "But life after college is very open ended with endless paths and journeys to pursue," he added.
Brady forged his own path as a freelancer, designing print ads, brochures and posters for clients on tight deadlines. He honed his HTML skills and began working on web design projects too. He taught himself Javascript and built up his portfolio. He did some WordPress work for oil refineries and a nonprofit.
During this time, Brady also volunteered as a web designer for the Chron's & Colitis Foundation. Hiring managers are always looking for employees who give back to the community and keep their skills fresh.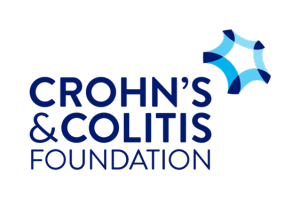 Then Brady joined the UX team at GoDaddy. After cruising through the initial phone interview, Brady buckled down for a four-hour interview and design challenge.
The challenge? Redesign Craigslist.
Brady drew wire frames on the white board, identified several design tweaks that would provide immediate value to users and explained his thought process. "The most important outcome was not to create a ground-breaking redesign or reinvent the wheel. The most important thing was to show my thought process, describe multiple ways to look at a problem, provide different solutions and decide which solutions to execute," Brady said.
Brady manages the hosting and WordPress pages on GoDaddy's ecommerce team. He is currently working on new ideas for WordPress! Outside of dev and design work, Brady's job requires "daily project management, working across teams, understanding business objectives and aligning those objectives with the design goals."
Brady's advice for students?
"Nail down the basics. Work on your soft skills. Build your portfolio."
Curious about a career in UX design? Check out our digital media degree program.
Topics: Digital Media, marketing, web design, digital arts, Featured, graphic design, web development, career advice, graphic designer, job search, ux design, ux designer