Transform The Digital Age


Businesses of all shapes and sizes rely on digital and social media to connect with customers. University of Advancing Technology's (UAT) Digital Marketing bachelor's degree combines technology skills with marketing, target awareness and messaging in a field that is both analytical and creative.
As a digital marketer, every day is new and unique. Businesses, marketing agencies and startups are in dire need of those who have mastered the combination of digital marketing, web analysis, online advertising, campaign management and optimization and social media engagement. Today, consumer habits rely heavily on online purchasing, product news, daily shopping, dining and the need for digital marketing, web and social media skills outweighs the number of people with this combination of skills currently in the job market.
Students will learn digital advertising, SEO, mobile marketing and other technology-centric marketing topics. UAT prepares digital marketing students with the skills to build campaigns inside agency production environments.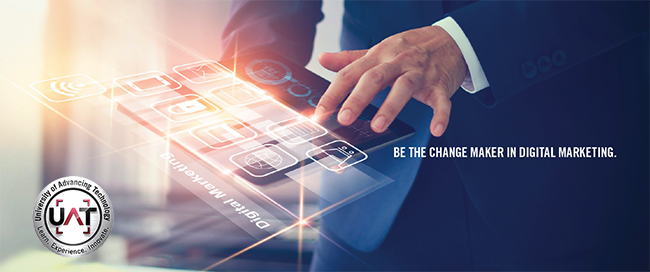 Digital Marketing Degree (BS)


Be able to lead the development of digital marketing campaigns and manage their performance
Create responsive content that grows audiences and nurtures awareness for a company
Be able to work with the dominant and emerging digital advertising platforms
Change and optimize searches and platforms to stay ahead of shirting consumer patterns
Design digital marketing strategies to align a brand's message, connect to audiences and influence purchasing decisions
Learn how to work in an agency environment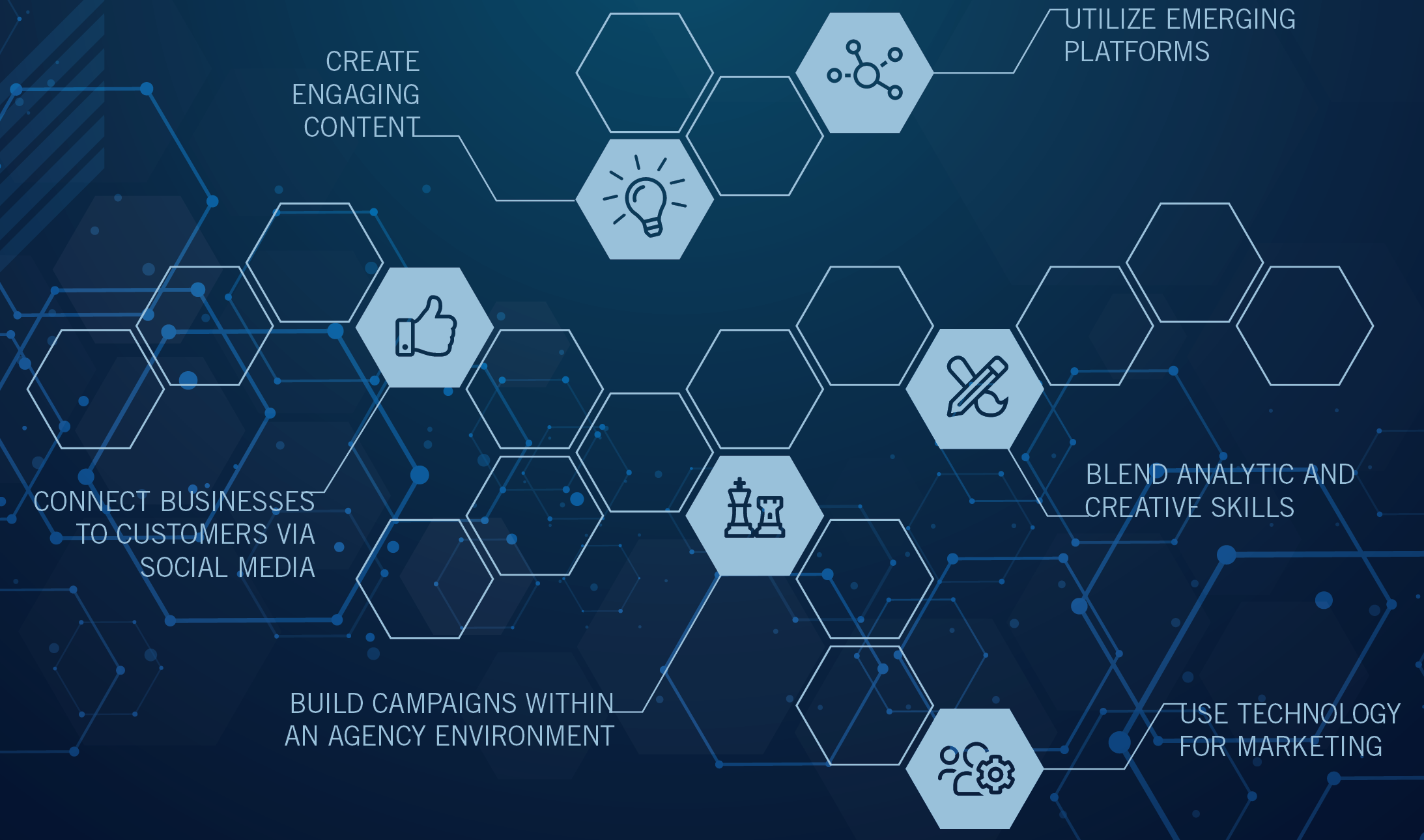 Career Choices
> CRM and Email Marketing Manager > Digital Marketing Analyst > Digital Agency Account Analyst > Social Marketing Manager > Digital Marketing Manager > Search and SEO Manager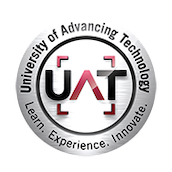 TRANSFORM THE DIGITAL AGE

Mother to 2 future innovators and Associate Director of Marketing at University of Advancing Technology (UAT).