Physicist, engineer, inventor and honorary father of geeks – Nikolas Tesla was famous for numerous inventions but most notably the first alternating current (AC) motor and developed AC generation and transmission technology. According to the History Channel, "Though he was famous and respected, he was never able to translate his copious inventions into long-term financial success—unlike his early employer and chief rival, Thomas Edison."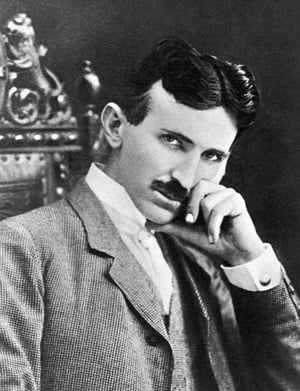 According to Wikipedia, "Born and raised in the Austrian Empire, Tesla received an advanced education in engineering and physics in the 1870s and gained practical experience in the early 1880s working in telephony and at Continental Edison in the new electric power industry. He emigrated in 1884 to the United States, where he would become a naturalized citizen."
Tesla's engineering successes and pitfalls were all a part of the process of being a true inventor. Much like the students at UAT, Tesla learned from his mistakes and took the learnings from his predecessors to build a lifetime of work. Here at UAT, the next generation of technology innovation begins the day students set foot on campus at the University of Advancing Technology. This technology college offers a technophile's dream environment where innovation and passion for advancing technology are synthesized with the best of faculty and technology resources.
UAT's innovative degrees such as Robotics, AI, VR, Game Design and Programming, Network Security and Business Technology are the stepping stones for future innovators. As they continue down their path at becoming the next fathers and mothers of innovation, we remind everyone this Father's Day to honor the dads in their life and the inventors before them, because without them we'd still be stuck on rotary phones and wired technology.
Happy Father's Day, from UAT.