UAT would like to take a moment to thank our active military and veterans for their courage, sacrifice, effort, time, and service to our country. Our 100% STEM university is dedicated to providing our military friends with an innovative higher education, ongoing support through giving and community engagement, and pathways for achieving success. On Veterans Day, we find it most appropriate to honor our original veteran and UAT's founder, Dominic Pistillo.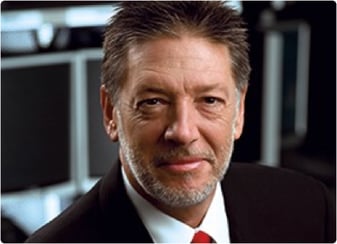 Among his many accomplishments, Dominic Pistillo is a beloved veteran and founder of the
military-friendly
University of Advancing Technology (UAT). UAT, also a member of the Arizona Veteran's Association, is recognized as one of the top computer technology universities in the nation, offering an elite, private higher education and immersive technology experience to students who want to play a role in the evolution of technology. UAT prepares graduates with real-world experience and the skillsets that not only drive innovation, but also fill the in-demand tech talent gaps.
Those that know Dominic would say that he is incredibly dynamic and multifaceted. Over the last 40 years, he has created a massive influence that has positively impacted many military and technical individuals, as well as inspired the non-technical to explore the opportunities and benefits of utilizing technology to make life better. He has created an astounding legacy that will impact society far beyond his years.
Today, Dominic is individually skilled in all areas of enterprise, business, college operation, accreditation, State and Federal regulation, and in building Total Quality and Systems Thinking into all industries—especially Higher Education and Technology. He is not simply an entrepreneur, but an expert in forging education, industry, and employer alliances, as well as an expert in many technical fields.
Much like his military uniform, his career is decorated with accomplishments including awards, technology innovation, start-ups, higher-education establishments, and successful businesses. Throughout his service and while obtaining his education, Dominic also held US Top Secret and NATO Cosmic Top-Secret security clearances. It may be surprising, however, that his younger years started out similar to most.
In his youth—before choosing a college or enlisting in the military—like many of us, his future wasn't planned out. He didn't know exactly where he'd go to school, fit in, or have a clear picture of what he wanted to do with his life. Like the majority of UAT students, though, he knew that he had an intense curiosity and appreciation for technology.
His first encounters with technology consisted of building crystal radios and rockets, and as he got older, he progressed into building radio controls for airplanes and HAM radios from scratch. Then, when Dominic was in high school at the height of the Cold War, he determined he was destined for military duty.
He had zero doubts about enlisting and was fully backed by his desire to serve by his father, who even drove him to the recruiting station at 17. "We all lived under the threat of potential nuclear war. As a young man, I wanted to join the defense effort and do whatever I could to help our country",Dominic honorably stated.
Upon enlisting, Dominic enrolled in a two-year US Navy electronics program. After high school, he served in the US Air Force for eight years and was initially based at the Lowry AFB training facility in Colorado, where he also attended the College of the Air Force and his studies primarily focused on Nuclear Physics, high explosives, demolition, and management. He then transferred to the Davis Monthan AFB base in Arizona in the ICBMs and nuclear weapons divisions and enrolled to the University of Arizona, where he went to school five nights a week—plus the weekends—learning computer programming. He earned his Business/Commerce, General degree in 1971 and was also winner of the prestigious missile combat competition at Vandenberg AFB in 1970 and 1971.
Upon transfer to the Ramstein Air Base Germany, he focused his efforts in Mission Control, Planning and Intelligence and continued his education, enrolling in Harford to earn his Computer Science degree in 1976. Well ahead of his time, he explained, "I was certain that someday we would fight our wars in cyberspace, although that word had not yet been invented".This vision drove his intensity for going to school in Germany for four hours a night, six nights a week to learn everything he could about computer science and advancing technology.
After his impressive service and an honorable discharge, Dominic kicked off his professional career starting in management for Litton Industries' technology and graphics division. Dominic shared that this experience, "convinced me that computer technology would very soon become key to all design disciplines, including architectural, mechanical, and electronic fields. It seemed that someone needed to jump start the adoption of these technologies—so… why not us?"
After seven years with Litton, he shifted his focus on entrepreneurship and building high performance systems. He was inspired to take the future of technology into his own hands by his bosses that he had worked for in both military and civilian life, as well as his heroes who were pioneers of their time, like Napoleon Hill, Peter Drucker, Peter Senge, and Fritjof Capra. Dominic also attribute his inspiration to his eight years of service with the US Air Force, when he was a tactical and strategic planner for Mission Control in West Germany.
Joining the military was a critical piece of his successful career. He encourages anyone considering the decision to go for it, saying, "It will make you a better person in so many ways."
Dominic is convinced that joining the military is the fastest and best way to grow up, learn how to take orders, give orders, and take responsibility. He believes the experience infuses the understanding that life is far bigger than any individual, and teaches members to learn a deep respect for being part of a team, providing the discipline to see projects through to success.
Dominic also attributes a key personality trait, one that most who pursue military service fundamentally have, as a big factor of his success:
"It's not money or financing or any of that—because we never had that—but, rather, tenacity. If you simply refuse to give up, you cannot fail. I think I have modeled my life around Thomas Edison's example—simply continue on until you run out of things that don't work!".
In 1983, Dominic founded CAD Southwest Corporation, a Computer Aided Design and engineering systems integrator, growing it into the world's largest AutoCAD Dealer for 7 years running, until he sold it to Data Image of Texas in 1990. Simultaneously, he started CAD Institute, a highly acclaimed Computer Aided Design Training Center, from start-up to the largest and highest rated AutoDESK Authorized Training Center in the world. He then founded, and was Director of Research and Development for Megasystems, a high-end computer hardware manufacturer, which he sold to American Computer and Peripherals, Inc. in 1989. At that time, Dominic also started LandCAD with a partner architect, which established and launched the first on-line packaged distance-learning program for Computer Aided Design, named CADLine.
By 1990, Dominic was frustrated with the slow pace that industries were embracing and the lack of tech being incorporated into business processes. Envisioning the opportunity to create a learning resource for those interested in tech, he founded University of Advancing Technology (UAT).
"I knew we had to do something to speed up the process [of embracing technology]. A couple of partners and I broke off and started three companies to help engineers and architects utilize tech in their design practices. These were computer manufacturing, systems consulting and integration, and education and training companies", Dominic stated.
In planning and designing UAT's learning structure, Dominic knew that military men and women had the training and discipline to successfully complete UAT's most demanding programs. Through UAT's Synchronic Flexible (SyncFlex™) learning model, the structure he created allows students to take classes online, on-campus, or both with evening classes offered and a supportive, truly mentored education.
At the time, this methodology was a revolutionary innovation for the higher education industry, and it has continued to evolve to fit even the most demanding of schedules in order for the most elite-in-tech to achieve their degrees in a complimentary way. Dominic and his partners not only made UAT available to military vets, but also set up several on-base schools such as Davis Monthan, China Lake and the Air Force Academy, to name a few.
After getting UAT off the ground, Dominic also started the Computer Reality Center in 1992, which did cutting edge research into computer graphics, and the Center for Learning Research in 1997, which began the innovation of the learning systems now in use by UAT.
With significant influence from Dominic and his partners' visions and efforts, UAT dramatically grew over the last 33 years from a single-certificate program school, to multiple state-of-the-art Bachelor's and Master's degree programs—and today is recognized as one of the premier technology universities in the world. UAT is also regionally accredited by the elite North Central Higher Learning Commission.
One of Dominic's greatest contributions to the nation has been his founding and leadership of the Leonardo da Vinci Society for the Study of Thinking in 2004. The da Vinci Society brings great thinkers to Arizona each year to mentor staff, faculty and students and to provide input into developing world-class thinking curriculum for higher education. The Society also provides scholarship opportunities for promising young thinkers.
Dominic Pistillo is still a recognized expert in Computer Technology and Computer Graphics and has been a speaker for the National Computer Graphics Association in these fields. Additionally, he was a Commissioner and a college accreditation evaluator for the Accrediting Commission for Independent Colleges and Schools in Washington, D.C.
Like you, Dominic has been faced with life-changing decisions for his future, from his education, to joining the military, his career, then entrepreneurship, and so much more. But through it all, he shared that he has never been afraid to take risks, and now having started over a dozen companies throughout his civilian career, he knows that good ideas will always win out over naysayers, or those many who say 'it cannot be done.'
"All it takes is dedication and discipline to be a great success in whatever you want to do. Ignore discouragement and follow your heart. If you have a passion for something, you cannot be stopped. Tech is a great field and the innovation is only just beginning." - Dominic Pistillo
As the business market expects to continue to lack tech talent in the workforce for years to come, especially in regards to women in STEM careers, Dominic has dedicated his career to combatting this challenge. UAT's innovative degrees are industry and government recognized, and many students are quickly recruited upon graduation. UAT will continue to more progressively emphasize studies that teach the honing of skillsets, critical knowledge, and advanced real-world expertise that lead to the highest-paying entry-level—and in general—the best STEM career opportunities available.
Dominic Pistillo and all of UAT are proud to be a military-friendly university and invite anyone interested in learning technology to schedule a UAT discovery tour or attend one of our upcoming events to learn more.
UAT honors and thanks Dominic Pistillo for sharing his inspiring story with our writing team, his service to our country, and all that he has created for the world through advancing technology.