Robots and space exploration always fascinated Lynne Nethken, but she chose to study business anyways. "I didn't know a career in robotics was an option for me," Lynne said.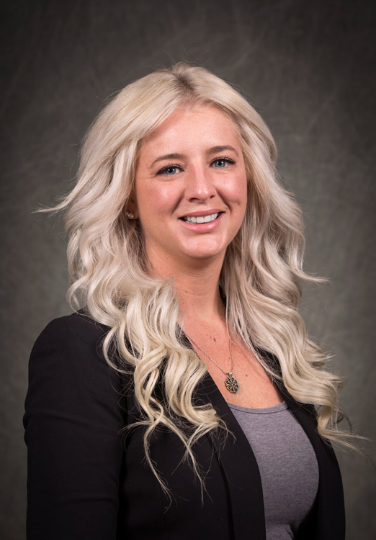 Robotics Engineer Lynne Nethken
After high school, Lynne enrolled in a business degree program. She felt bored. "And bored students don't always get good grades or go to class." So, she took some time off. She bounced around between jobs and worked in healthcare administration and tried the business school thing one more time until she decided to listen to her gut.
"I had this feeling that in the next 20 to 40 years, space exploration is going to be insane, and I wanted to be a part of it," she said. She finally found the confidence to enroll in a robotics engineering degree program, where she flourished. She got to build cool stuff and broaden her skillset from day one.
"Watches, rockets, cars and coffee makers are all comprised of mechanical, electrical and software engineering, so when you study robotics engineering, you're able to work on a wide variety of projects." The ability to pursue passion projects and solve serious problems encouraged her to keep going.
She started out building robotic hands with Ardunio and Raspberry Pi. She developed wearable technology that used machine vision to help the visually impaired navigate their environment and made robotic sign language gloves for the hearing impaired. As a test engineer at Orbital ATK, Lynne developed ruggedized, consumer-grade flight systems data recorder prototype for LEO satellites. She also got to work on the eco cart project to convert a 2016 Chevy Camaro into a hybrid vehicle.
Then one day a friend asked Lynne if she wanted to participate in the SpaceX Hyperloop Pod Competition. A big fan of SpaceX, Lynne was in. Their first attempt, however, didn't go so well. "Our design was too complex," she admitted. The next year, Lynne stepped up as team captain and drove all over Arizona, recruiting a team of 100 students from four different Arizona universities.
The AZ Hyperloop Team had 11 months to design a new form of transportation, while juggling school and part-time jobs. "We lived in the lab, but we loved it." That year, the team placed 8th out of 1,300 teams from around the world. Lynne now serves as a mentor for the team, which still competes today.
Now Lynne works as a robotics engineer at the small Arizona startup 10 Imaging. The 10 Imaging team works out of Perimeter83, the coworking space on UAT's campus. Their goal is to "bring awareness to every-day devises through the integration of artificial intelligence, machine learning and natural language processing," Lynne said. "It's pretty cool stuff."
Even though Lynne has a successful career in robotics and a highly marketable, technical skillset, she still deals with imposter syndrome. "Some women may feel like there's no place for them in this male-dominated field or that they won't be able to work on projects that they care about, but what's great about robotics is that once you learn the fundamentals, you are equipped with the skills to pursue projects and solve problems that you're passionate about," she explained.
The desire to attract more women and under-represented groups to robotics careers inspired Lynne to launch Robot Factory, a hands-on educational robotics program for everybody, including middle schoolers, high schoolers, young children, parents and grandparents.
Robot Factory students build robotic hands, Mars rovers that use machine vision to navigate unfamiliar terrain and Harry Potter wands that can turn on lights and TVs. But they also learn how to be an innovator.
"There's this perception that innovation comes from a random stroke of genius or a eureka moment, and it can, but there's also a very systematic process that you can follow to develop solutions to everyday problems," Lynne said.
Learn more about the University of Advancing Technology's Robotics and Embedded Systems degree program.