More than 30 million people around the world watch 5 billion YouTube videos every day. That's a huge audience with a big appetite for video content. Video has always been a powerful marketing tool and one of the most engaging types of content. Students and job seekers—especially those in creative or competitive fields—can capitalize on the growing demand for video content by creating a YouTube channel that supports their personal brands and establishes them as thought leaders.
Starting a YouTube channel is pretty simple. To start, you need a Gmail account, which most people already have. Once you've signed up, you're ready to add your own personal flare to your channel.
Start by adding a profile picture. Make sure you use something eye catching aligned with your personal brand such as your logo or a professional headshot. Then add your channel art. Create something that represents you! Make sure your channel art is high quality and on brand. The site PicMonkey is an excellent resource for creating your own channel art. You can find some examples of cool channel art ideas here.
After you've added your unique charm to your channel, it's time to start thinking about content. Many channels stick to a content theme such as music, eSports or fashion, but some channels create all kinds of content from career content to parenting tips and meal prep recipes. I prefer these eclectic channels because they offer a little bit of everything.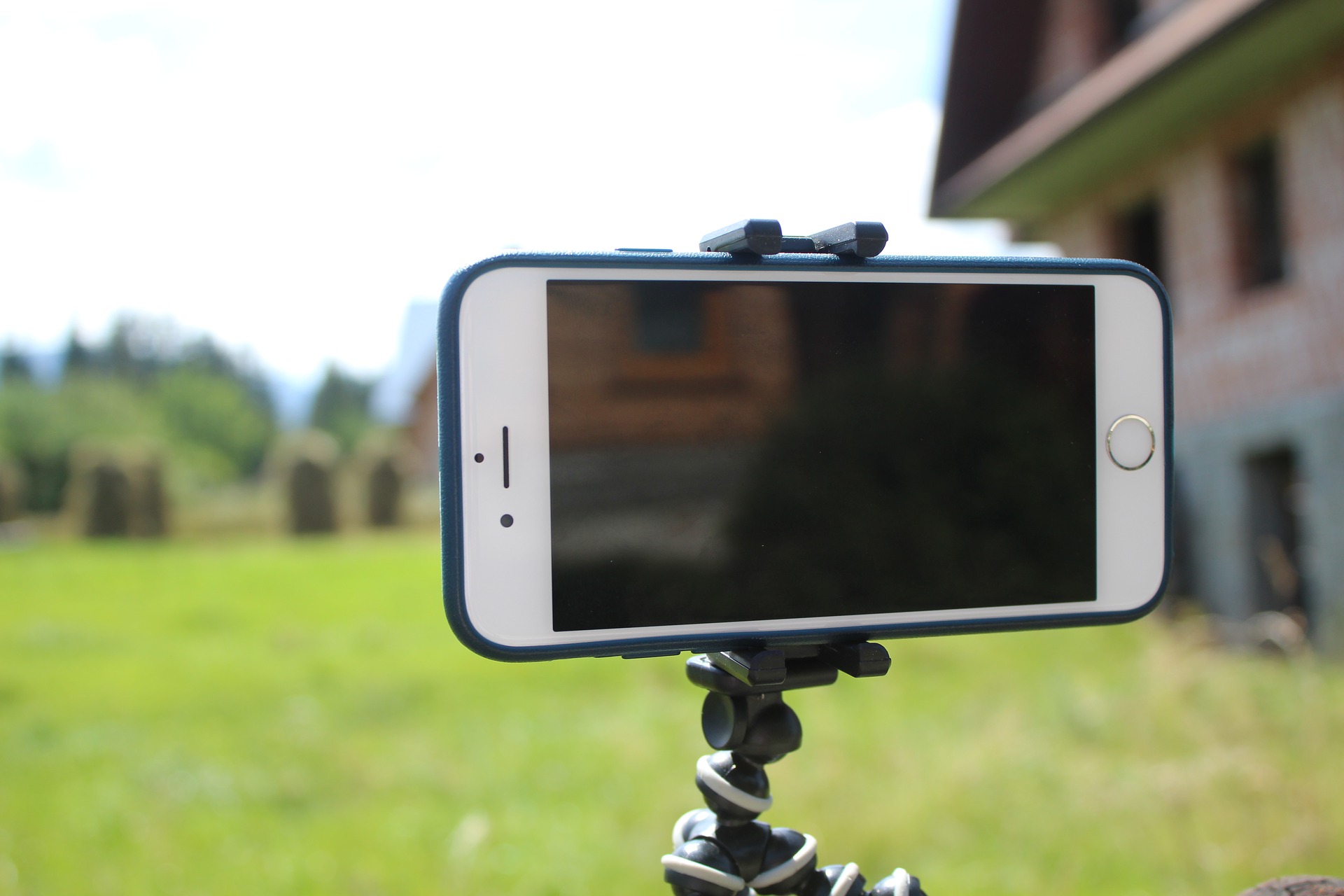 If you aren't a videographer or don't own a fancy camera, don't worry. Many YouTubers start out by filming videos on their phone, which is perfectly okay because of the high quality of today's cell phone cameras. Simply set up your phone on a tripod and or find something to rest your phone against. Make sure you're in frame, and then press record! Start your first video with a "get to know me" or a "Q&A" introduction video to set the tone and expectations for your viewers.
Once you've filmed your video, it's time to edit it. If you have a Mac, the best editor to use is iMovie. It's a very simple editor for beginners. If you filmed a sit-down talking video, it shouldn't be that hard to edit. All you need is a few simple cuts here and there, and you should be good.
Next up, make your video thumbnail. Your thumbnail is very important because it is what catches the audience's eye and ultimately makes them decide if they want to click on your video. Using the site PicMonkey, create your thumbnail with the size of 1280x720.
Finally, when you have completed all of these steps, you can post your video! Upload it to YouTube on your channel. Make sure you pick the perfect title that matches your video content and includes SEO-optimized keywords to reach the widest audience. Fill in the description box, and don't forget the tags.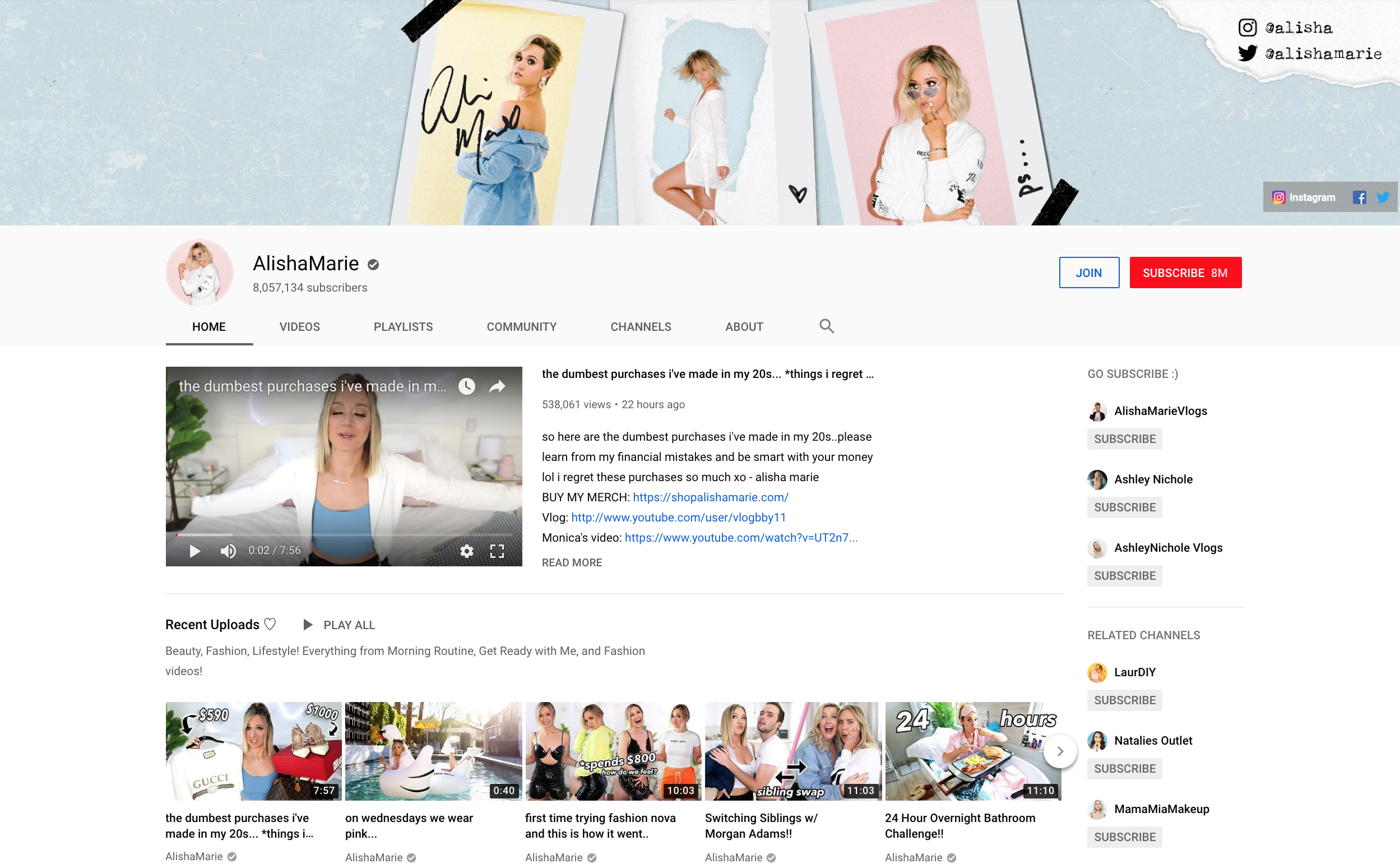 Alisha Marie's Beautifully Branded YouTube Channel
Congrats on creating your YouTube channel and your first video! Now it's time to keep up the content and grow! As famous YouTubers Alisha Marie and Remi Cruz would say, "Content, baby, content."
Want to learn how to create high-quality, professional marketing videos? Check out the Digital Video program at UAT today.
And don't forget to follow UAT on YouTube.
Topics: YouTube, branding, digital arts, Business and Inovation, Business + Innovation, job search tips, personal branding, social media marketing, video marketing, social media branding