Let's Build Together
University of Advancing Technology's (UAT) campus is full of cool hangout spots for students to bond, explore and create together, and one of those spots is Founder's Hall. Within the residence hall, Resident Assistants (RAs) and University staff create opportunities for students to connect through activities, clubs and enlightening programming. LEGO building parties are a favorite pastime and students often build together in the dorm's common areas.
LEGO offers limitless possibilities for the creative soul. From building treehouses to X-wings to a copious number of miniature creations, imagination runs wild at UAT.
LEGO is known for well-loved collections such as Harry Potter, NINJAGO, Technic, Disney, DC, Architecture, Star Wars, Marvel and more. But their beginning started out humble with wooden toys, such as cars, airplanes and yo-yos.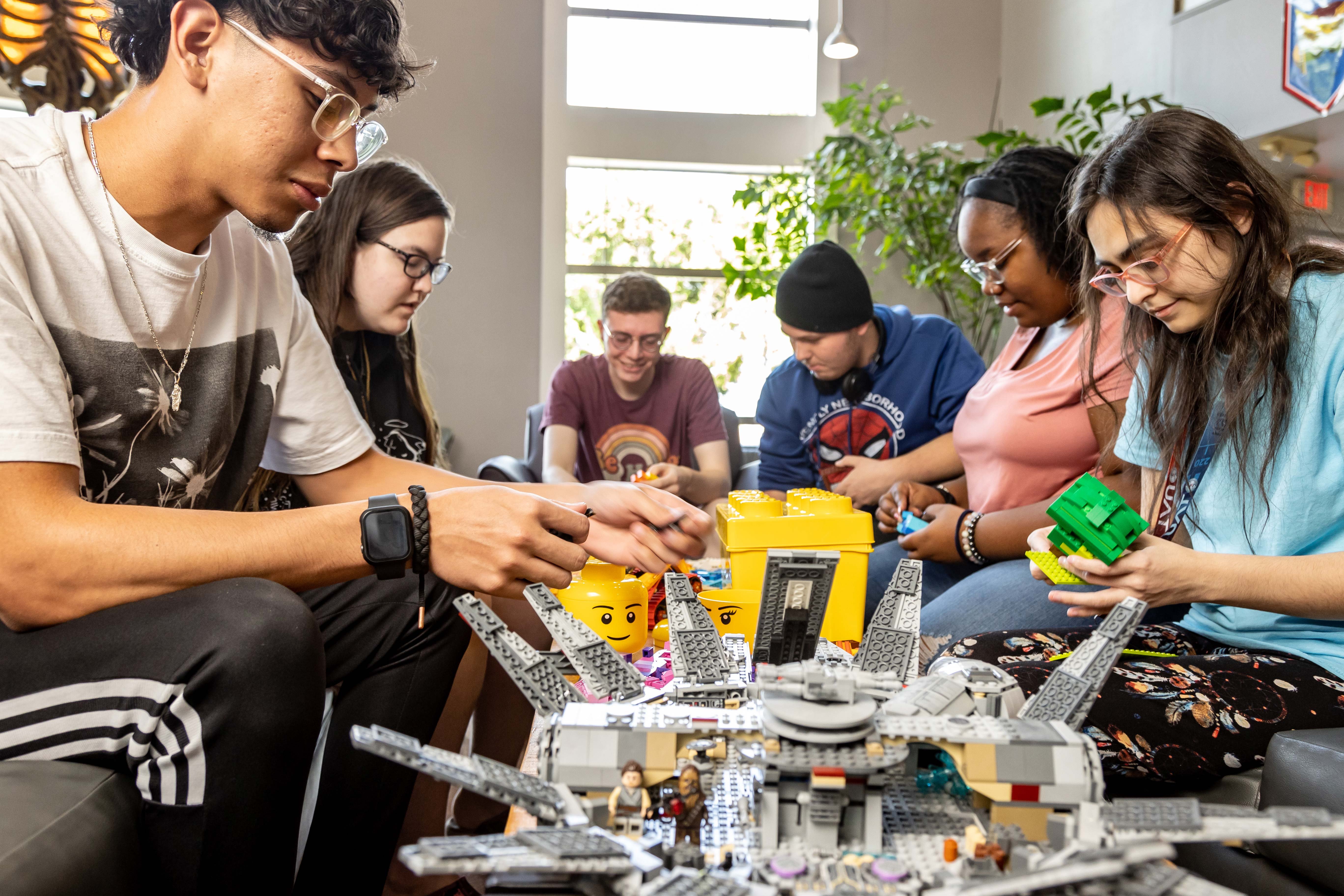 A Brief History of LEGO
1932 — The LEGO Group is founded in Denmark by Ole Kirk Kristiansen. The company has passed from father to son for almost a century and is now owned by Kjeld Kirk Kristiansen, a grandchild of the founder.
1936 — The LEGO name is created by abbreviating the two Danish words "leg" and "godt," meaning "play well."
1949 — The first plastic brick is created, marketed under the name Automatic Binding Bricks.
1953 — Automatic Binding Bricks is updated to "LEGO Mursten" (LEGO bricks).
1958 — The modern-day brick is launched. The interlocking principle that creates endless building possibilities is patented.
1968 – The first LEGOLAND park opens in Billund, Denmark.
1978 – Minifigures and the first official LEGO themes, such as Space, Castle and Town, are introduced.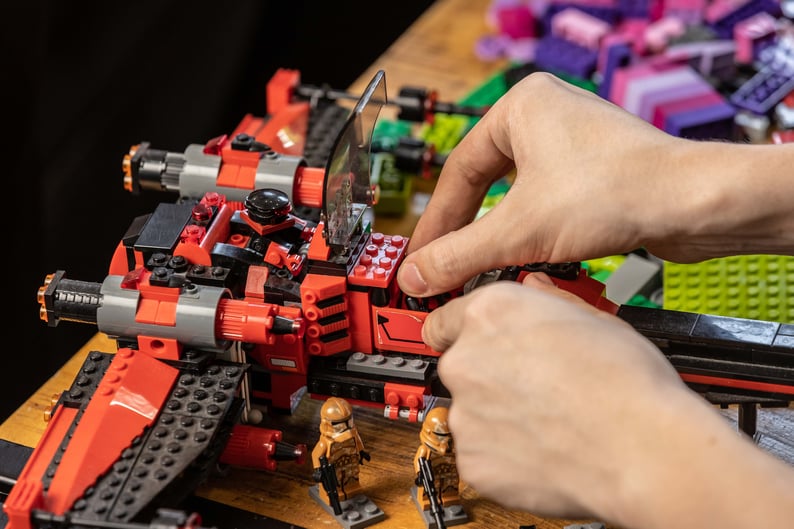 1995 — LEGO Fun to Build, the first LEGO video game, launches in Japan.
2008 — LEGO Ideas launches.
2014 – THE LEGO MOVIE premiers.
2018 — The first sugarcane-based plastics are introduced in botanical shapes, known as Plants from Plants.
2022 – The LEGO Group celebrates its 90th anniversary.
Whether students are hanging out in Founder's Hall building LEGOs or innovating the next big thing in the Commons, UAT students love creating beyond their wildest imaginations. While the students are surrounded with all the technology one could dream while on campus, LEGO offers students a creative outlet outside of school projects. Building with LEGOs encourages problem-solving and critical thinking, making it a valuable tool for interdisciplinary learning. These versatile and colorful bricks offer endless possibilities for students to construct, design and create.