Training for Situations, Hoping They Never Happen
On Monday, May 16, 2022, UAT student Emilio Cress and Professor Aaron Jones participated in a local escape and evasion course put on by C2Tactical, a local range and training facility. Students were afforded an opportunity to learn about several methods of restraint that have been used in kidnappings and methods by which those restraints could be broken or otherwise defeated. This included zip ties, duct tape, handcuffs, and rope. A briefing on the types of restraints, their uses and weaknesses, and the methods by which they are deployed by the bad guys was demonstrated through both presentation as well as hands on experience.
"I like the fact that we can empower our students with skills that could potentially save their lives. We talk about cyber security every day, but the world is a dangerous place and it seems to always be growing more so. Students have to make a decision on what extra curricular items they want to participate in and, by providing opportunities like this, UAT is putting the safety and security of our most important assets first," Professor Jones spoke when asked why he was at the event with his student.
"Any knowledge learned is still knowledge and time well spent. Realistically, will I ever use the skills I learned in the course? Hopefully not. But for taking two hours out of my day, I learned the skills that could potentially save me from a life-threatening situation. This isn't curriculum that is typical of most universities, and there might even be a taboo around being taught these things, but I am thankful to Professor Jones and UAT for allowing other students and me the opportunity to get out and learn skills with real life applications," shares Emilio about his experience at the C2 event.
Physical security is in the same realm as cyber security. We spend hundreds of hours learning how to secure our home network, but never just our home.
---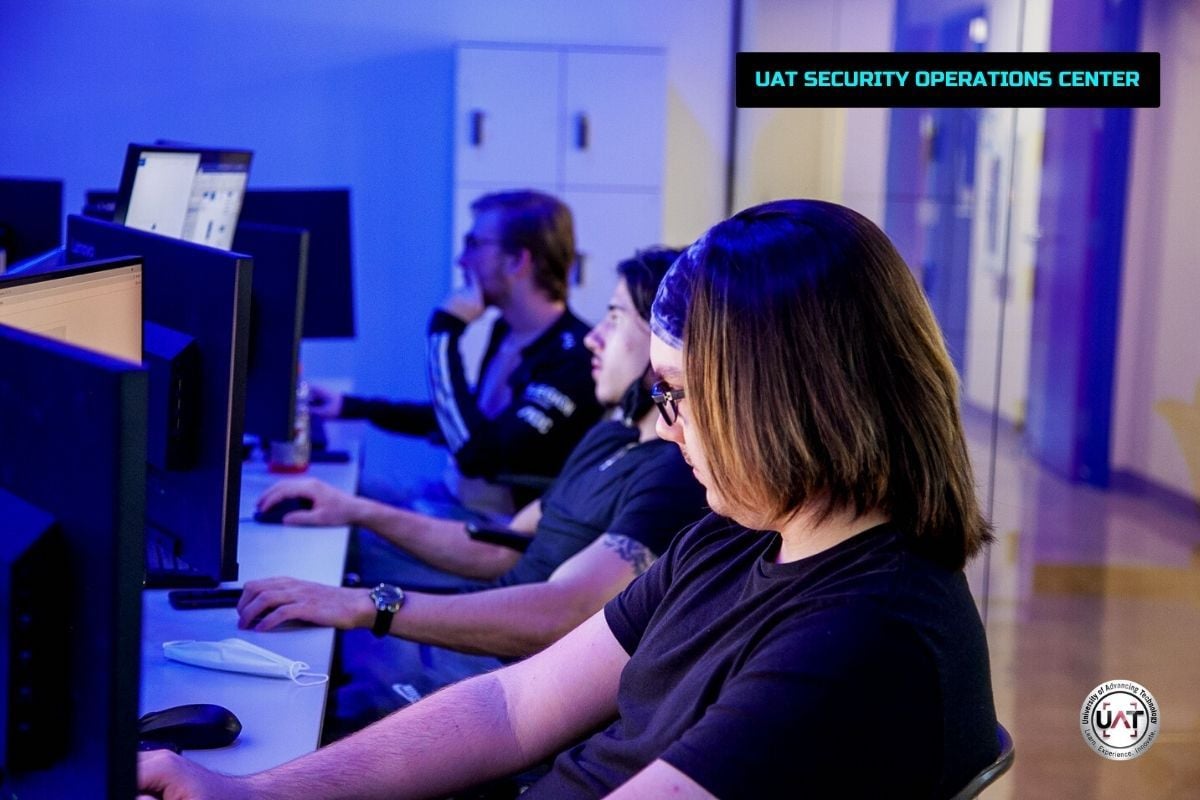 Interested in studying cyber security? UAT Network Security degree students use critical thinking to research current and evolving cyber security trends and become experts in network security industry standards and regulations. Graduates from the cyber security program will have the essential knowledge and experience to automate their own security processes through extensive training in network security programs and scripts, and be prepared for careers in government and multinational corporations seeking certified ethical hacking professionals.