Hello everyone, and welcome to 2022!
I hope that your courses are starting well and leaving you freshly excited for the possibilities of the new year.
Out of necessity, news related to the pandemic is constantly in front of us. That is ok and needed because understanding COVID is important as we navigate living with it. When histories of 2020 through 2022 are written, the virus will, of course, be center stage. Just the same, pandemic news can be overwhelming, contentious, and a bit depressing. Adding other information and stories into our intake mix is vital for us humans. Balancing awareness with new ideas leads to better mental health. Giving our brain new ideas helps us creatively think about paths our work can take. Over the last few months, whenever the general news had my shoulders sagging, I responded by aiming my searches and reading over to see what was happening in tech and science. The fuel I find there always re-energizes me.
For example, one idea that has been floated for decades is to reverse climate change by extracting carbon from the air and then infusing it into rocks and the earth. Once stored in the soil, carbon is environmentally a healthy and good thing. Several startups have received substantial funds to work on this. With solar and geothermal energy costs falling, small-scale test plants are now viably operating and proving that carbon scrubbing tech works. In Iceland, the Orca plant built by Climeworks is one of the first to successfully scrub the air and extract about 4000 tons of carbon each year (https://youtu.be/H0wmkkhAU0Y). Once collected, carbon is compressed into stones that can be used as raw materials or put back into the soil where once it came. This is outstanding!
True, the output of the Orca plant is not nearly enough to offset the 40 billion tons of carbon that are being added to the air each year. That's ok. Like most tech, the important thing is to have a working starting point. Then you can refine, build, refine, and build more until these carbon extractors are optimized to the need and perhaps point ways to an even better solution. This tech evolution pattern is how computers and the Internet developed. Agile practice, feedback, and improvement cycles are also happening with other climate-affecting technologies such as batteries, solar power, and electric vehicles. For carbon extracting, an accelerating tech evolution process is now being triggered by the success of the Orca plant and other similar innovators. Multiple countries, such as the UK, Canada, and Norway, have committed to building plants in the 500k to 1 million ton annual scrub capacity. Here in the US, the recently passed infrastructure plan allocates 3.5 billion dollars to create four large-scale air scrubbing hubs around the country. As a starting point in the US, groundbreaking will occur this year on a 1 million ton plant located in Texas. Humans should (and will) stop putting so much carbon in the air.
There is a path here with rapid advancements in batteries moving us in that direction on many fronts. In the meantime, there is plenty of carbon to extract, and moving forward with air scrubbers helps. Newsfeeds covering new ideas such as the development of environmental tech are reminders that when humans have their game on, we solve things. Something I see glinting in news about solving big ideas is that the best techs serve some great purpose. The best innovations solve problems, make life better, and further expand our understanding of this whole "living on earth" experience. As UAT students, you are future great builders. I encourage you to seek out problems worthy of solving and keep scanning emerging techs that can be aimed in valued directions.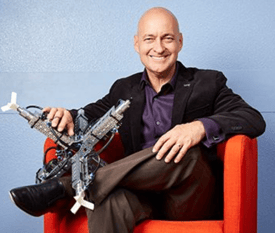 One more noteworthy thing: I want to cheer and congratulate the students and faculty who organized and participatedin the 2022 Global Game Jam (https://globalgamejam.org). The January event remained virtual for 2022, and UAT has many teams taking part. The Global Game Jam® (GGJ) is the world's largest game creation event that has game builders from over 100 countries spend 10 days exploring the process, pains, and accomplishment of taking a game from idea to playtesting. Given the time constraint, UAT students always create more games with indie-style creativity than you would think possible. From year to year, UAT hosts one of the largest jams, and of course, many students and faculty make this happen. I want to especially recognize Professor Adam Moore on this because of the passion he brings to having students build a game in the first month of each new year. I am excited to see the builds at the end of the month!