SIP Title: Real Time Molding
Student Name: Victor Robles, Virtual Reality
When Victor Robles (Virtual Reality) put on his first virtual reality (VR) headset several years ago, he was instantly immersed in a new, imagined world. He had found not only a new hobby, but had also found a whole new possibility for the trajectory of his real-world life.
A military veteran, Victor chose UAT for his Virtual Reality degree after completing his service. Feeling somewhat lost and in search of a purpose for his civilian life, Victor took to Google, scouring webpages until he found what he was looking for: a Virtual Reality degree at University of Advancing Technology.
This simple Google search truly paid off for Victor, as he is graduating August 2023 with a degree in Virtual Reality from UAT with not only the knowledge needed to pursue a career in the field, but also practical experience developing an impressive VR project for his Student Innovation Project (SIP).
Real Time Molding allows players to manipulate and prototype objects in a virtual environment. Users can shape and customize existing objects in the VR space, which will then dynamically adapt to their inputs in real-time.
Victor's SIP has several practical applications in video games, such as customizing items like in-game weapons or tools, allowing the player even more control over their gameplay experience. Outside of video games, Victor believes Real Time Molding could be used to assist in building virtual rather than physical prototypes.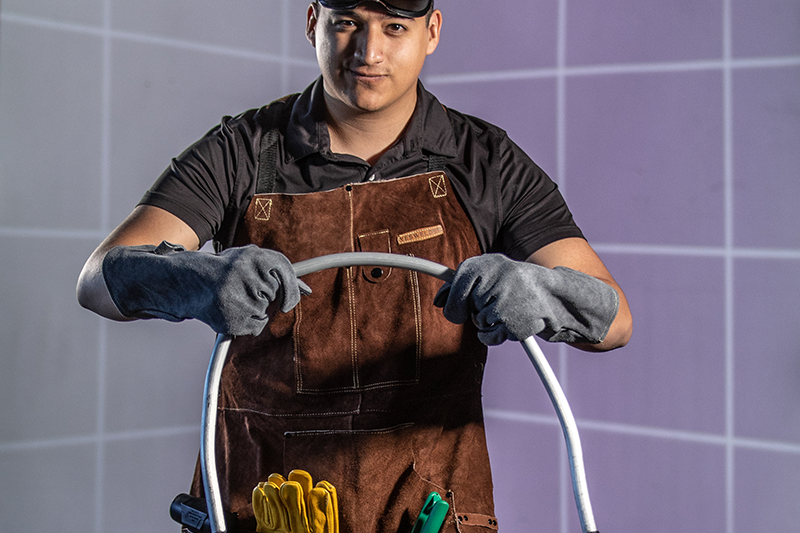 Victor had to use many of his newly learned skills at UAT to execute his vision. Whether in Game Design Fundamentals or other courses, Victor always felt encouraged by his professors at UAT, who often noticed his strong work ethic and desire to challenge himself to exceed expectations in his coursework and student projects.
"Professor Matthew Marquit would always tell the class to do certain tasks. And of course, to keep [scope] in mind and understand that you can't do everything," Victor explained. "And I took that as a challenge. And I tried to do everything and make everything from scratch."
This drive to go above and beyond in all projects meant increasing his skills and experience using Unreal Engine, a complex software used to create graphics, and so he accepted "being confused and lost" while in the difficult process of learning it. But eventually, like a complex puzzle, everything started to fit together for Victor.
"I really enjoy figuring things out. I really like the challenge—it's like a puzzle, there are so many different puzzles to solve," Victor said. "And when it comes to developing a game, or developing a simulation or anything really, there are things that are standard and then there are the bells and whistles."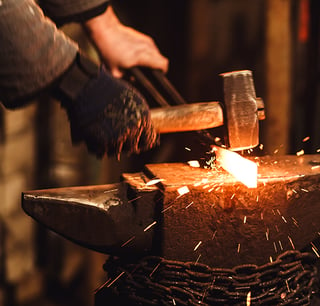 Bells and whistles meant extra effort and time on Victor's part, but they paid off in the form of his remarkable SIP, Real Time Molding.
"Naturally, I would like to expand upon Real Time Molding—refine it and possibly have some coding and software engineers take a look at it, so that we can start fixing what was wrong and collaborate to optimize it for everyone to use."
As for what's next for Victor, after graduation he hopes to travel to Norway to meet and gain insight from Andrew Perkis, ME, MTM, PhD, an admired VR and augmented reality (AR) expert, and someone who inspired Victor to want to run his own business and eventually help mentor others pursuing their passion projects.
"I would like to be able to not only have a company that creates things, but also to facilitate the space and the resources to allow the world's most gifted and talented engineers, coders and designers to start creating the next generation of devices and technology—whatever it is."
Begin Earning Your Virtual Reality Degree at UAT:
Did this student's story spark your interest in UAT? Now is the perfect time to request more information or even apply for admission! Wherever you are at in your journey toward pursuing higher education, UAT's friendly Admissions and Financial Aid teams can offer you support and guidance. Take the next step into your future by reaching out today!