Hey students…
Looking for a job? Check out the following roundup of local opportunities!
The city of Tempe is planning a citywide job fair on July 21 and 28. Participating businesses will take applications and interview on the spot. Find the list of businesses and more details here. Names and addresses of the companies are included, as well as their benefits and business perks.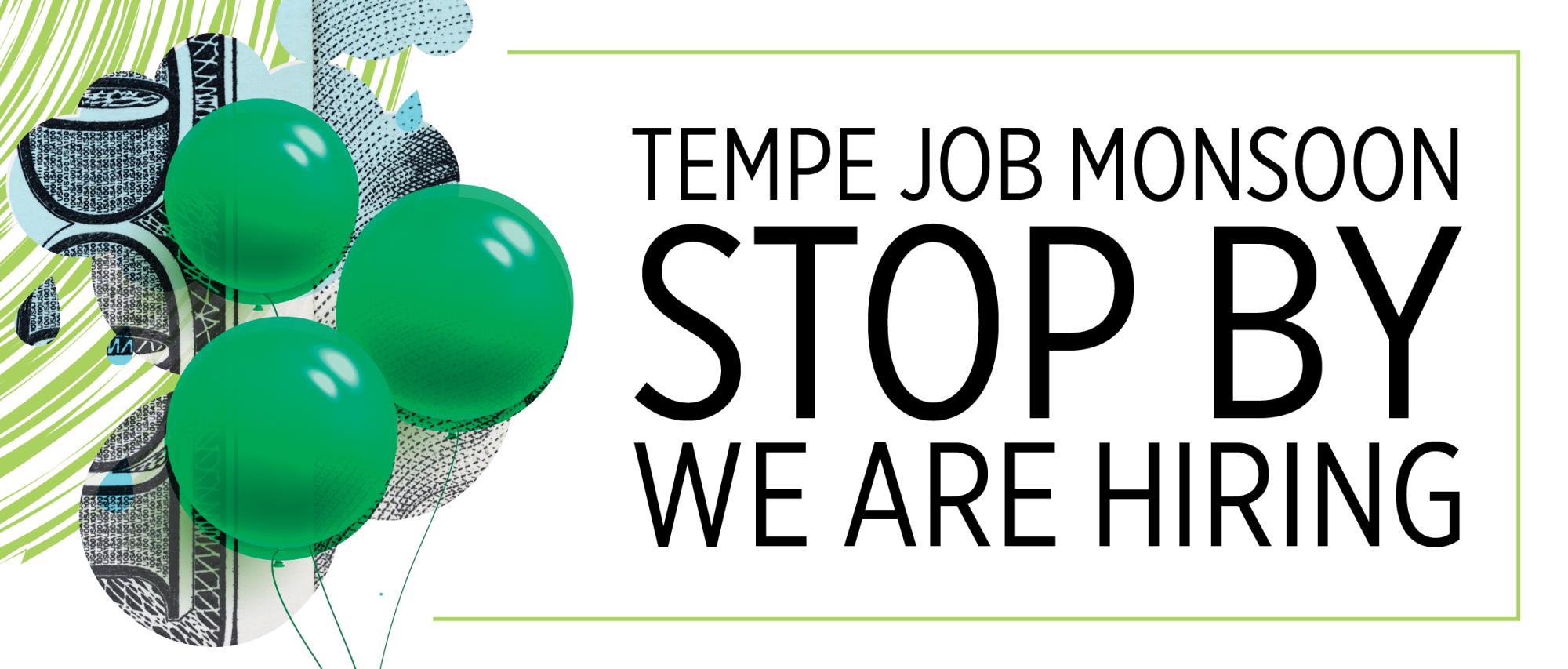 On July 20, from 6:00 – 7:00 p.m., Professor Aaron Jones and his FLOSS group (the Phoenix Linux Users Group) will hold their quarterly career night at Boulders on Southern, 1010 W Southern Ave in Mesa. They'll be offering resume reviews, so students can bring their resumes and questions for assessment by tech industry veterans. They will help with content, display and editing. Find out more here. The group will also share job and networking opportunities, specifically including a hardware tech/windows admin position.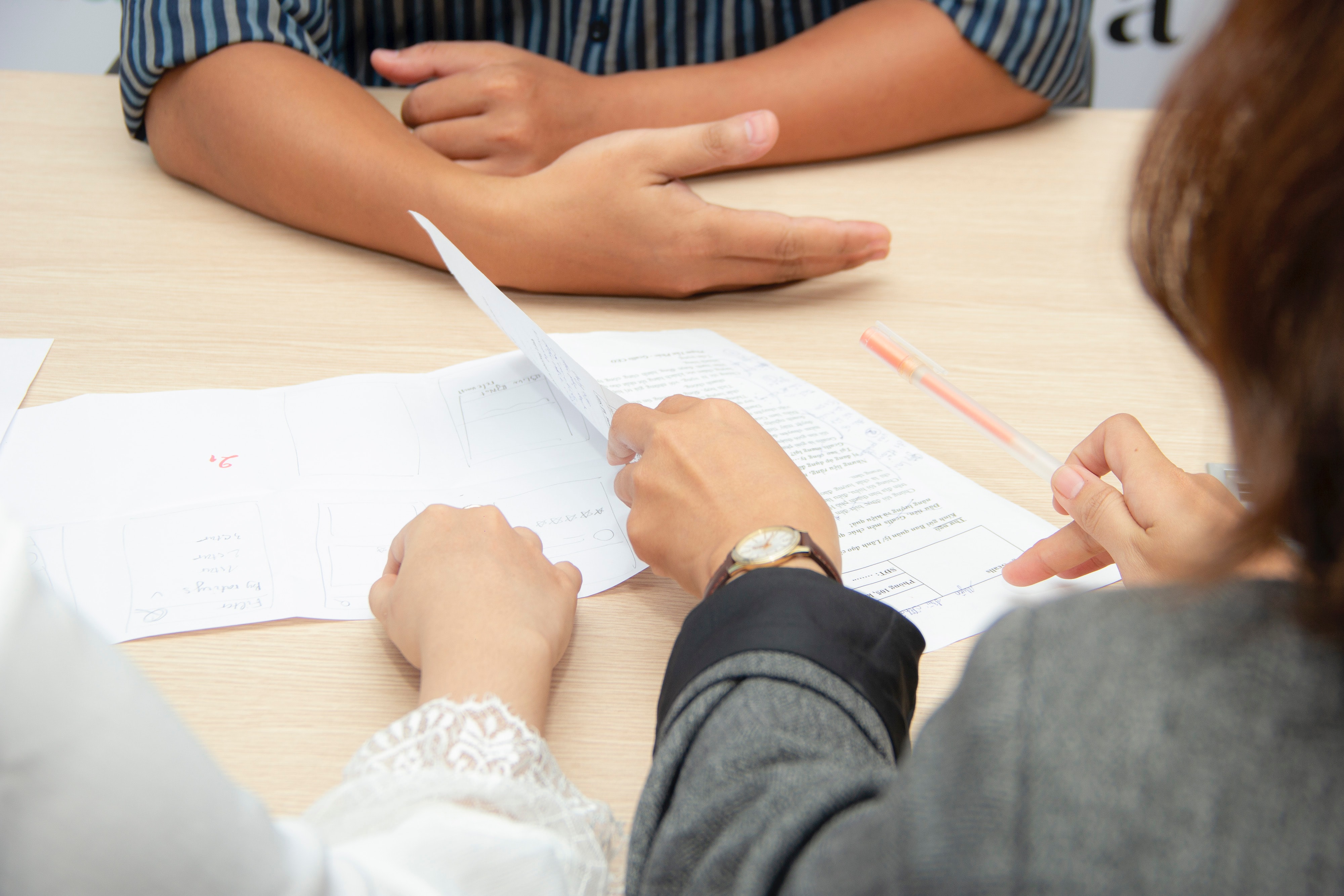 Or—find a job right on the University of Advancing Technology Campus! Thursday, July 22, come to the UAT Café from 12:00–2:00 p.m. for the Student Worker Job Fair. From jobs in the bindery to the dorm, there are many positions available to work without leaving the school grounds. Come looking sharp and interview ready!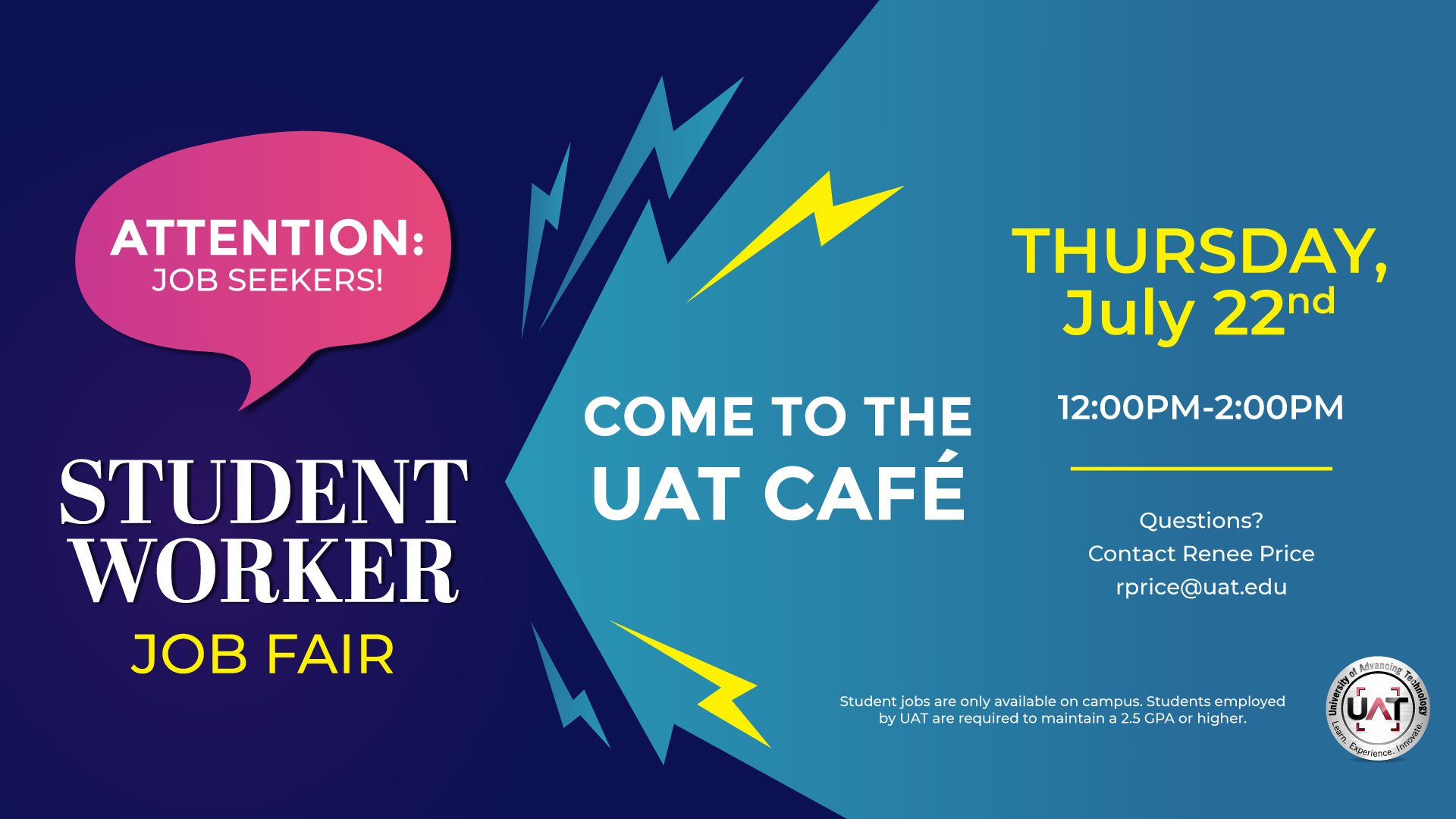 If you can't make it, check out the UAT Discord/Geek Rho channels where openings are posted, email careerservices@uat.edu for job support and opportunities, or visit https://learn.uat.edu/uat-student-jobs. Members of our Career Services team regularly post jobs from game programming to data science. The team is committed to helping UAT students and alumni find success both in class and in the industry.
Good luck, and go get that job!