Fewer Lectures, More Applications
At the University of Advancing Technology (UAT), hands-on learning is an essential part of the tech curriculum. But these practical applications aren't just for the higher-level courses; it starts at the beginning with UAT's general education.
One of these classes is a blend of two course topics—math and physical science.
Science and Math of the Real World is a combination course designed to introduce students to the wonders and complexities of the world around them. The class is taught by Professors Heather Peters and Nathan Glover and familiarizes students with basic algebraic principles and the key underlying methods of how to conduct science. Students use these lessons to conduct in-class laboratory experiments that include chemical reactions (explosions), flight, and ballistics to come to a better understanding of mankind's greatest achievements.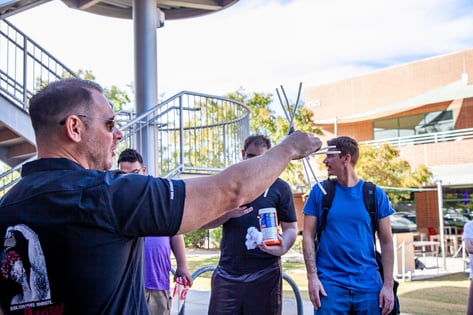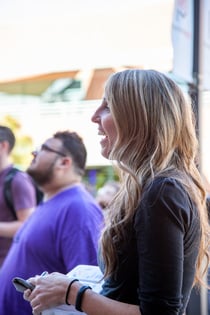 "Students discover the inner workings of the practical applications of how math and science correlate in real world activities and experiments," said Professor Glover. "In conducting these experiments, students discover just how much fun the world can truly be when one understands the complexities of the universe around them."
Professor Peters handles the math side of the course. She has also co-developed courses for business mathematics, along with teaching everything from college algebra to calculus. Professor Glover is UAT's foundational science course instructor, teaching Astronomy, Earth Science, Environmental Science, and Physics.
Interested in taking the course? Look for it be offered again at UAT in the fall. Check out the catalog https://www.uat.edu/media/UAT_Catalog_2022.pdf.