Fall 2020 ended with some exciting and unique projects presented by University of Advancing Technology (UAT) students during the Student Innovation Project (SIP) showcase!


According to Professor Dapzury Valenzuela, "Projects included a robotic pet toy organizer, an educational learning tool that teaches kids color theory, a mobile app for rearranging furniture, an interactive 2D animated short film, a game-based art experience, a co-op horror game, an AR escape room, a pop-up book inspired game, a Discord bot, an intuitive API that simplifies IoT development, a digital-based puzzle game that provides psychological analysis, a network security tool, an automated network diagramming making tool, a smart house security solution, a bio-metric scanner, and a phishing simulator, to name a few."

The presentations are an excellent way to end each year and display what the students have been up to, and it's never less than extremely impressive.

"The Fall 2020 SIP Showcase proved to be another successful demonstration of innovative ideas," said Professor Valenzuela. "Our students exceeded our expectations through the development of projects that foster connections, provide entertainment and educate us in engaging ways. I'm proud to facilitate the continuous growth of our SIP program alongside the faculty that make UAT a special place for students to create with tech."

Watch all of the presentations, then take a look at the student descriptions of the projects below to find out who the big winners were!

Daniel Diaz Bayona, Robotics & Embedded Systems

Project Description: A robotic car with a robotic ARM that will function via WIFI to pick up dog toys from the ground and put them away.

https://daniel-diazbay.weebly.com/sip-juguebot

AME (Astute Medical Environment)
Garren Koller, Robotics & Embedded Systems/Digital Maker & Fabrication
Project Description: AME enables medical devices to connect to a localized network (Intranet) making them IoT (Internet of Things) and displaying information on a computer matrix (patient's record). This allows for a faster and more comprehensive diagnosis controlled through a network gateway.
https://garrenkoller.wixsite.com/portfolio
Reach My Rainbow: Learning About Color
Aubrey Dahl, Advertising Art
Project Description: Reach My Rainbow is an educational learning tool to teach color and color theory at an elementary school level by utilizing traditional color mixing methods in a digital environment.
https://aubreydahlportfolio.wordpress.com/blog/reach-my-rainbow-learning-about-color/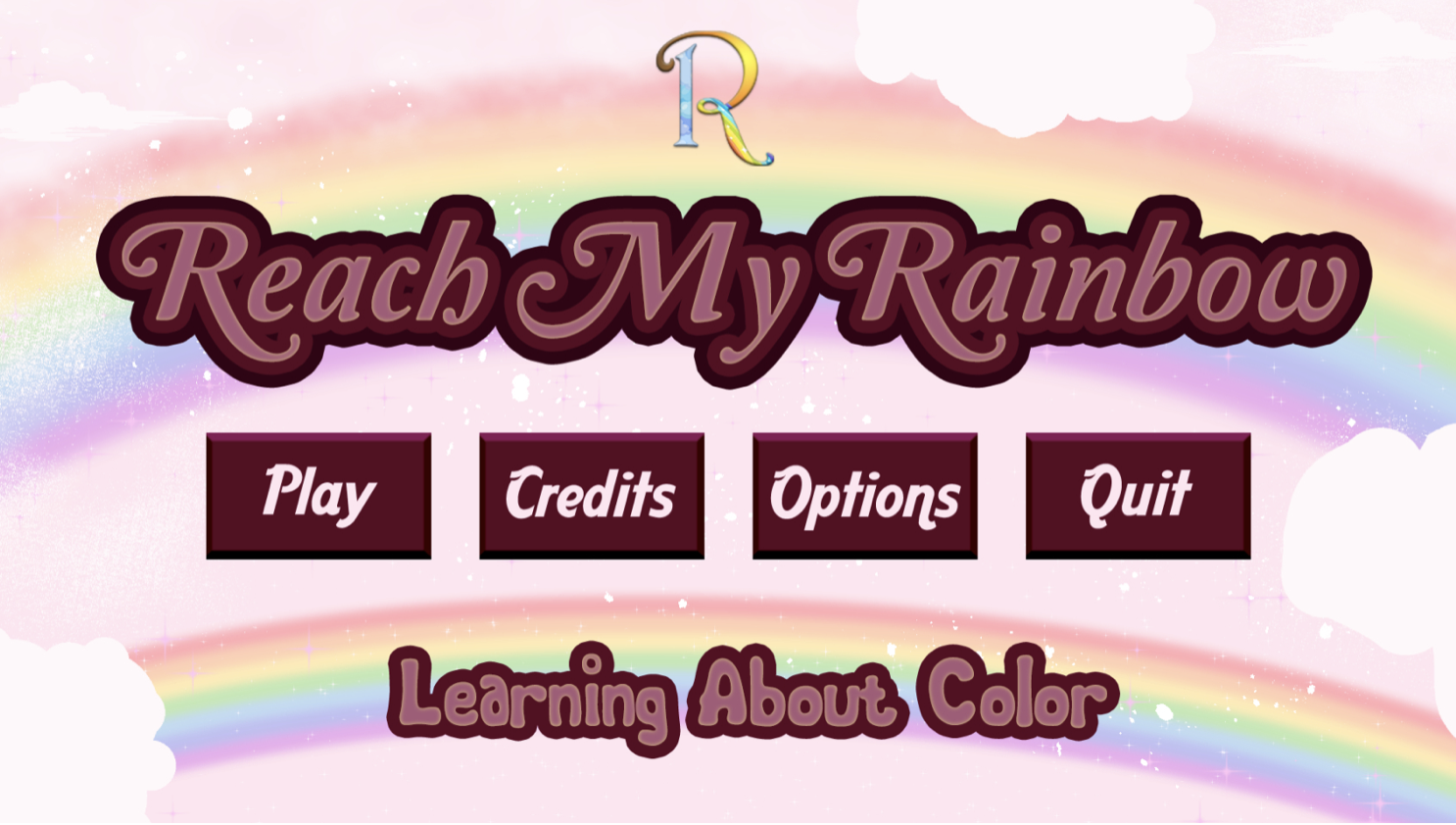 Audra Jackson, Digital Media
Project Description: Easy Rearranging is a cost effective app that allows people to save time and money by submitting measurements of your rooms and furniture to receive digital layouts.
https://alynnj99.wixsite.com/mysip
Sophie Sargent, Digital Video
Project Description: Verandering is an interactive 2D animated short film where viewers can change both the plot and the art style of the film by selecting the main character's choices.
https://sophiesargent.wixsite.com/portfolio/sip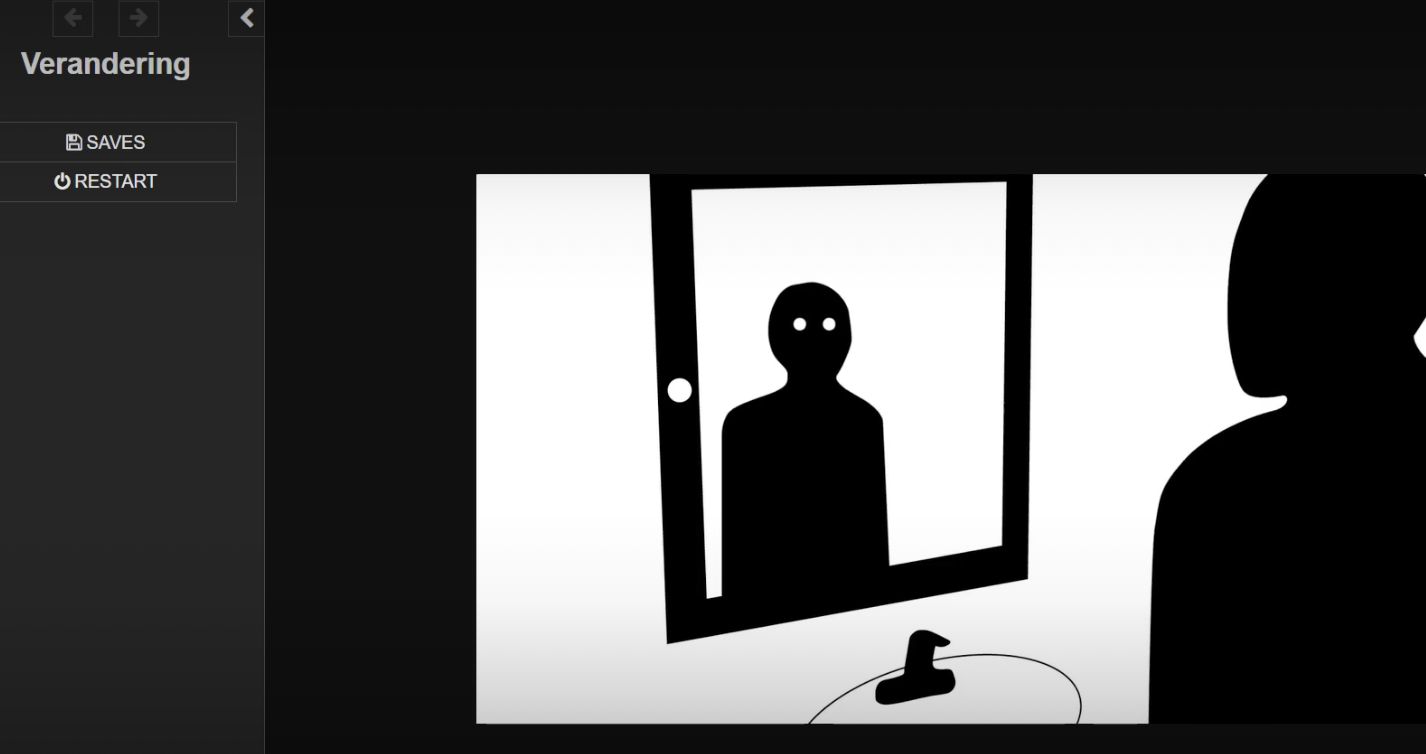 Alessandra Caballero, Game Art & Animation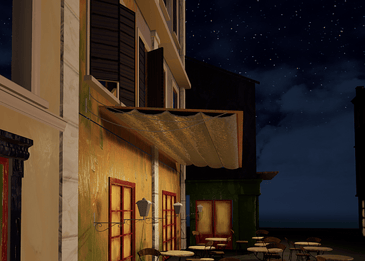 Project Description: This project consists of famous works of art, mainly paintings which are in 2D format remade into 3D models. Paintings depicting environments are the main focus for this. The models will be textured according to the techniques used by the painter, the art movement the artwork is part of as well as color, simple animation will be included as well. This project has an educational scope as it will allow the user to move around said environments and provide historical information about the art piece as well as the artist's and interesting facts about it, for example the background and inspiration for the painting, social context in the era the painting was made, information about symbology or use of color.
https://alessandracaballero.wixsite.com/alessandrac/sip
Michael Nicholson, Game Design/Game Art & Animation
Project Description: Creators of the Dark is a co-op horror game featuring live interactive features. Users on platforms such as Twitch can connect their game to their favorite streaming platform, allowing viewers to participate and play alongside them. Each viewer has a role and ability based on their status and ranking within the streamer's chat. By allowing players to control an AI remotely, they are no longer influencing the game's world or voting on what happens next, similarly found in most interactive games on Twitch, but instead are directly engaging and completing gameplay objectives as if they were in the game.
www.michaelnicholson.info/creators-of-the-dark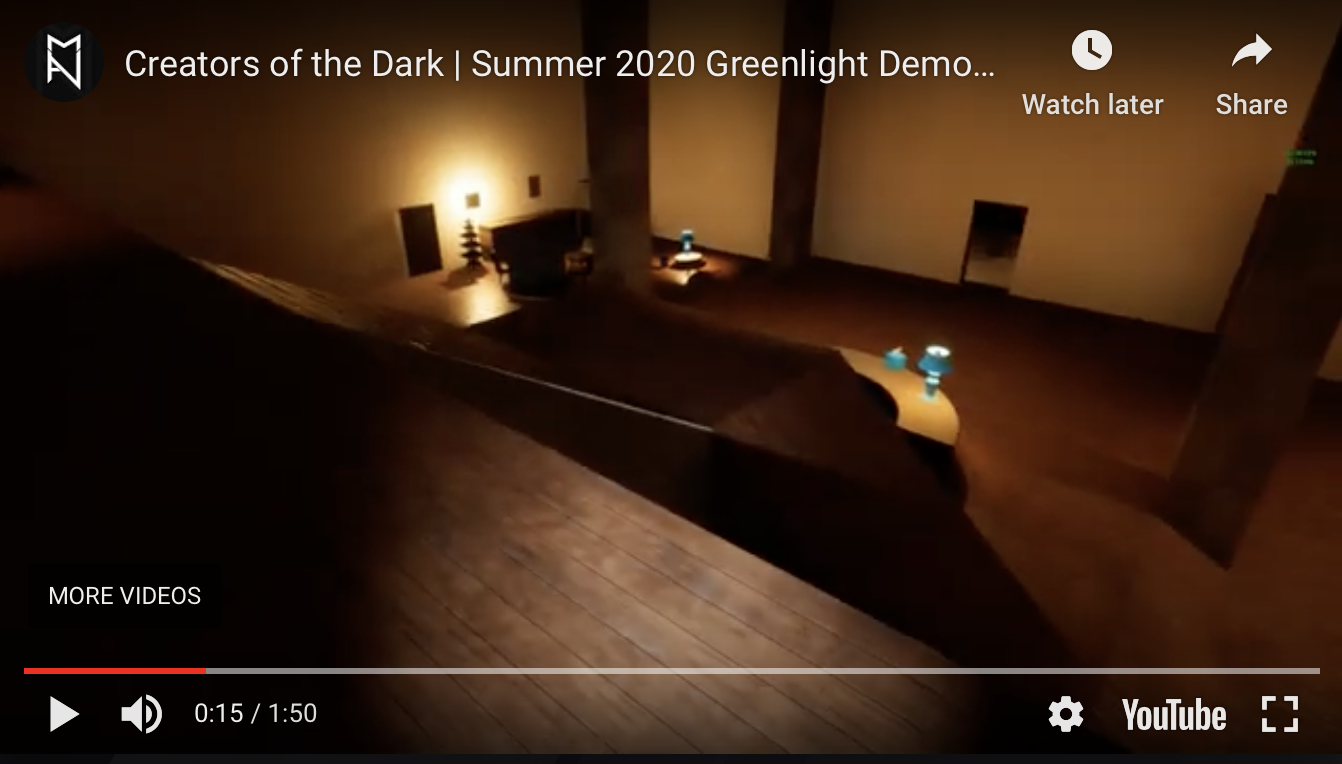 Chance Sweeney, Game Design
Project Description: Gun Mayhem is a third-person shooter game built for a unique co-op experience. With an emphasis on teamwork, this game features a shared resource system known as equilibrium. Equilibrium has two parts to it: Matter and Energy. Players will need to manipulate and manage their resource wisely and will be rewarded accordingly. Good teamwork will reward both players and even grant access to special abilities!
https://chancesweeney.wixsite.com/portfolio/gun-mayhem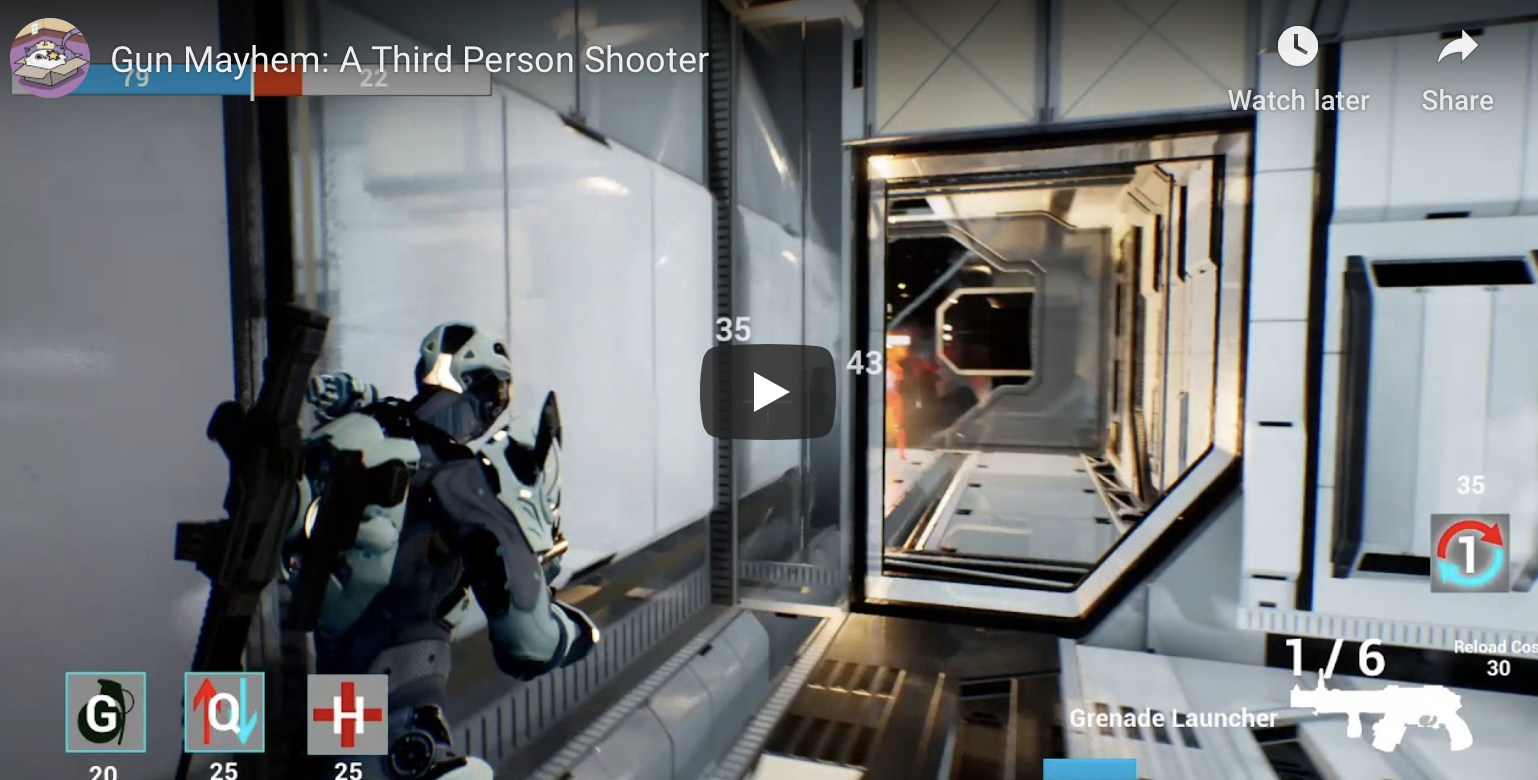 Josue Espinoza Beltran, Game Programming
Project Description: Using the LOD system build in Unity, instead of updating a character's polygon we will be using the LOD system in order to change a character's model when the camera gets closer.
https://josespin7.wixsite.com/jespinozagp/project-transition
Jacob Riggs, Game Programming
Project Description: The Lifelike Dialogue System is a system that aims to provide deeper character moments and development through how someone plays the game and their ability to respond rather than just the characters. The player will have to think about the time as they interact with characters as they will react differently to how long the player takes to respond, or how often they talk to them.
https://jacobriggs2215.wixsite.com/website/about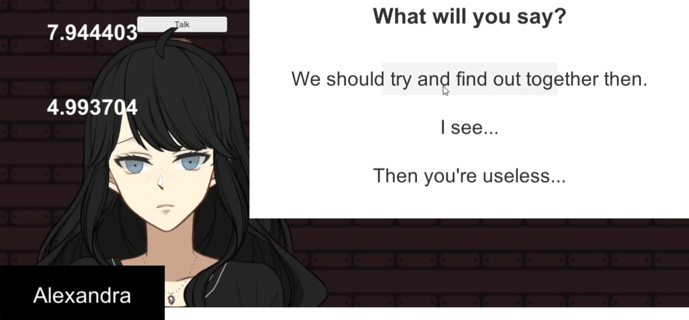 Escape Room AR
Lyndsey Boggs, Game Art & Animation & Game Design
Project Description: Augmented reality escape room game for iOS and Android: Object Randomization & AR Multiplayer.
(Information for this project is not for release.)
Dylan Combs, Game Design
Project Description: Move a light source to change the size and shape of your shadow to interact with the environment. For instance, placing the light puts the shadow on the floor, letting you flip objects, and while the light is beneath you, your shadow becomes tall, letting you more freely move objects. https://aportfolioofmanythings.blogspot.com/2020/10/shadowbox.html
Tucker Baskit, Game Art & Animation & Game Design
Project Description: The May Flower Project is a game that uses the "pop-up effect" from books. A complex, yet simple design allows the user to pull tabs that move the player to another location causing a downward scrolling animation onto an up-rolling animation. It is a unique style that is meant to make the player feel as they are looking at a book while playing the game. The game has a movement system and animation with the combined style of retro games and pop-up books.
https://tbaskit0.wixsite.com/website/objective2-ga-a-copy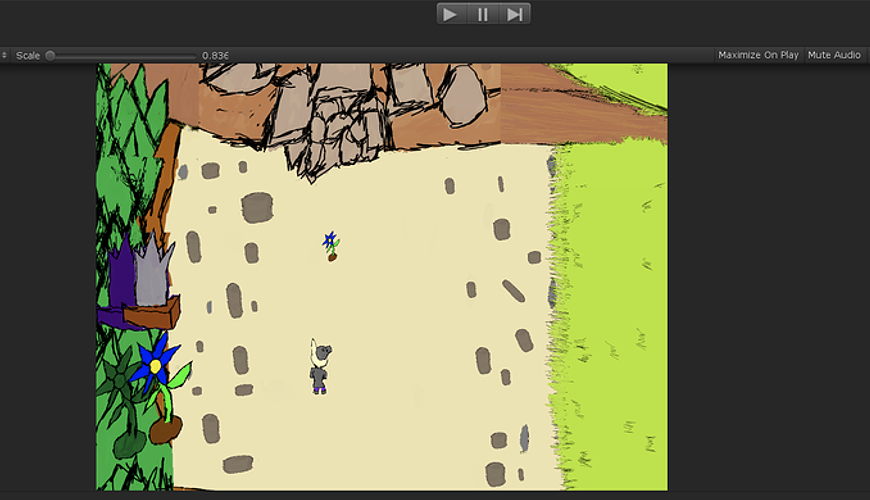 2D Animations for 3D Characters
Daniel Ballesteros, Game Art & Animation
Project Description: Creating a rig inside Maya that can emulate an old cartoon-style of animation using blend shapes as well as inside the Unreal Engine.
https://danielballesteros47.wixsite.com/website
Bradley Chavis, Advancing Computer Science & Network Security
Project Description: H@xc0rd is a Discord bot built upon the Discord.js library that provides users with tools commonly used within the Network Security field, all without the need to understand Linux. These tools range from exploit to recon, consisting of ones such as Hashcat, Hydra, Nmap, Shodan, and many more. Each of these tools has its own custom-built help section to guide the user through understanding what the tool is, how to use it, and how to use the results gained from it. While this project initially was intended for beginners, it has evolved into something for everyone, no matter their skill level.
https://chadley25.github.io/sip.html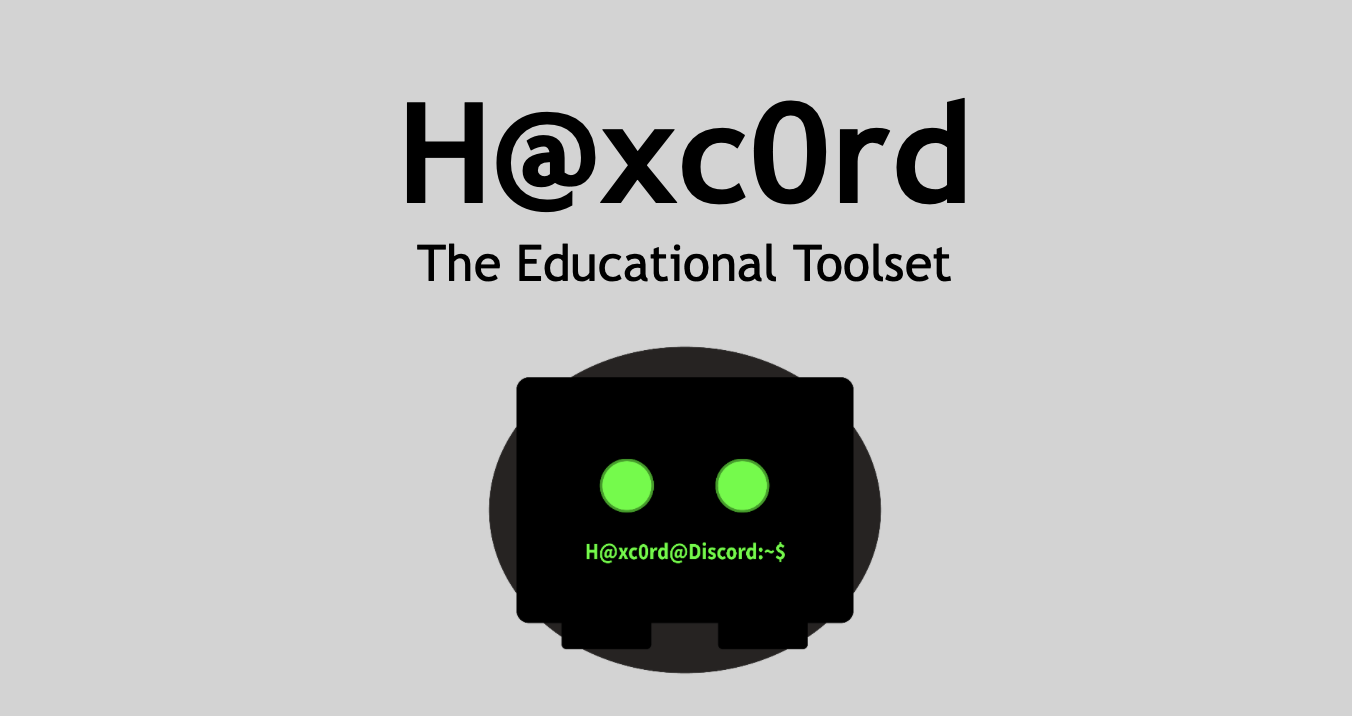 iot.io
Dylan Crockett, Advancing Computer Science & Artificial Intelligence
Project Description: A Python library which is designed to simplify and make IoT development easier by allowing the developer to do more while writing less code via an intuitive API.
https://www.dylancrockett.com/home
Nathan Carr, Advancing Computer Science
Project Description: My vision for Cranial Crack is a puzzle game that provides players with a psychological analysis and taken game path, allowing them to explore different approaches to thinking and problem-solving.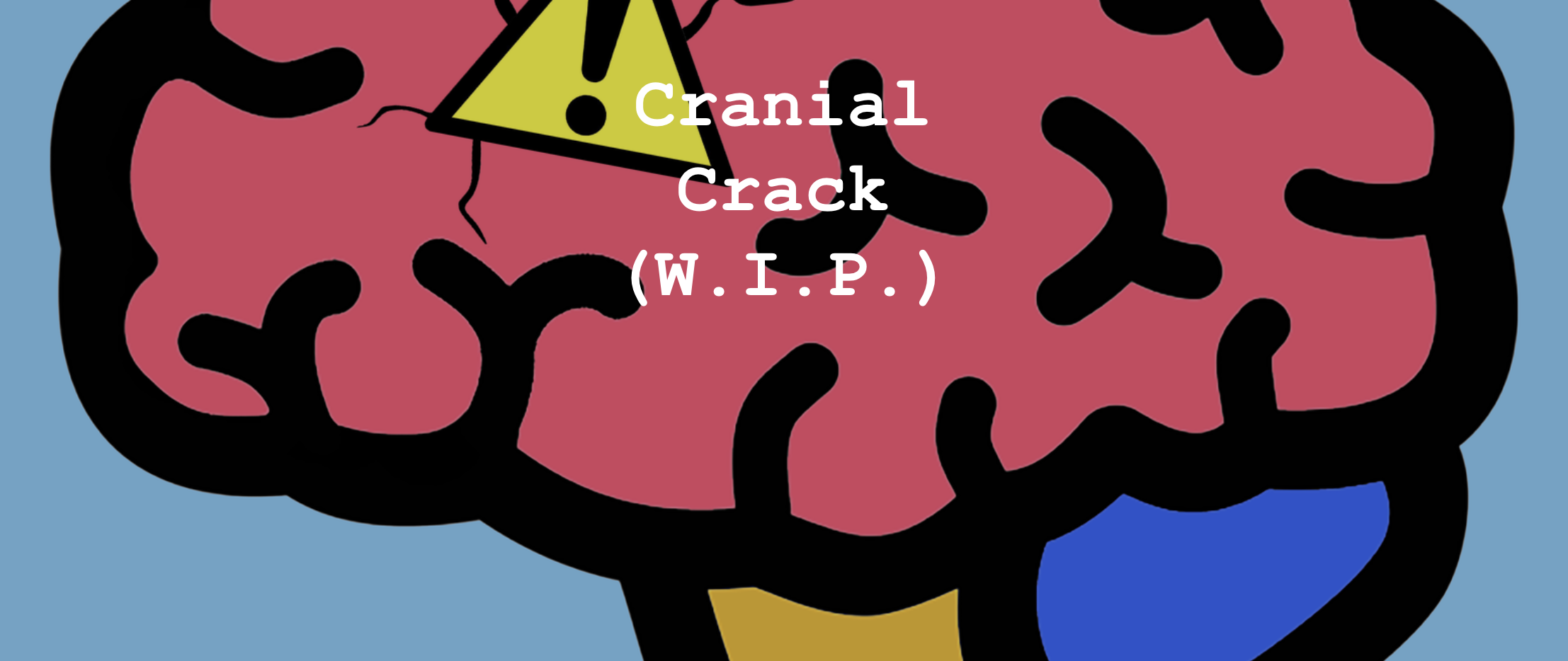 Parrot Network Security Software (PNSS)
Juan Rivera, Network Security
Project Description: Parrot Network Security Software (PNSS) was organized around the idea that there needs to be easy to understand Network security software for an everyday person. This tool is meant to alert a user of vulnerabilities on their network, help them fix it and advise them on preventing this in the future. As technology grows more incorporated into everyday life and work, business owners and home users alike need flexible options at their disposal. Doubling as a teaching tool PNSS will help those looking to learn about network security and point them in the right path.
https://juariver.wixsite.com/pnss
Jose Ramirez, Network Engineering & Network Security
Project Description: Net-Gen is an automated network diagram making tool. It will generate the diagrams according to the user's specifications/input. We want to help network engineers create a forecast on what a client's network may look like once completed.
https://github.com/JosRami/Net-Gen
Junseok Baek, Network Security & Network Engineering
Project Description: You have likely experienced receiving SMS with a URL included from
strangers or someone you know. These days, the virus can be in anything, and one of the common things that hackers use is URLs. If they explain something you might be interested in, you may click that link without any suspicion, but in reality, it can create a very bad situation. They can easily get your information from your phone. Smishing Detection will tell you if a URL is safe to open or not.
https://junbaek.wixsite.com/website-1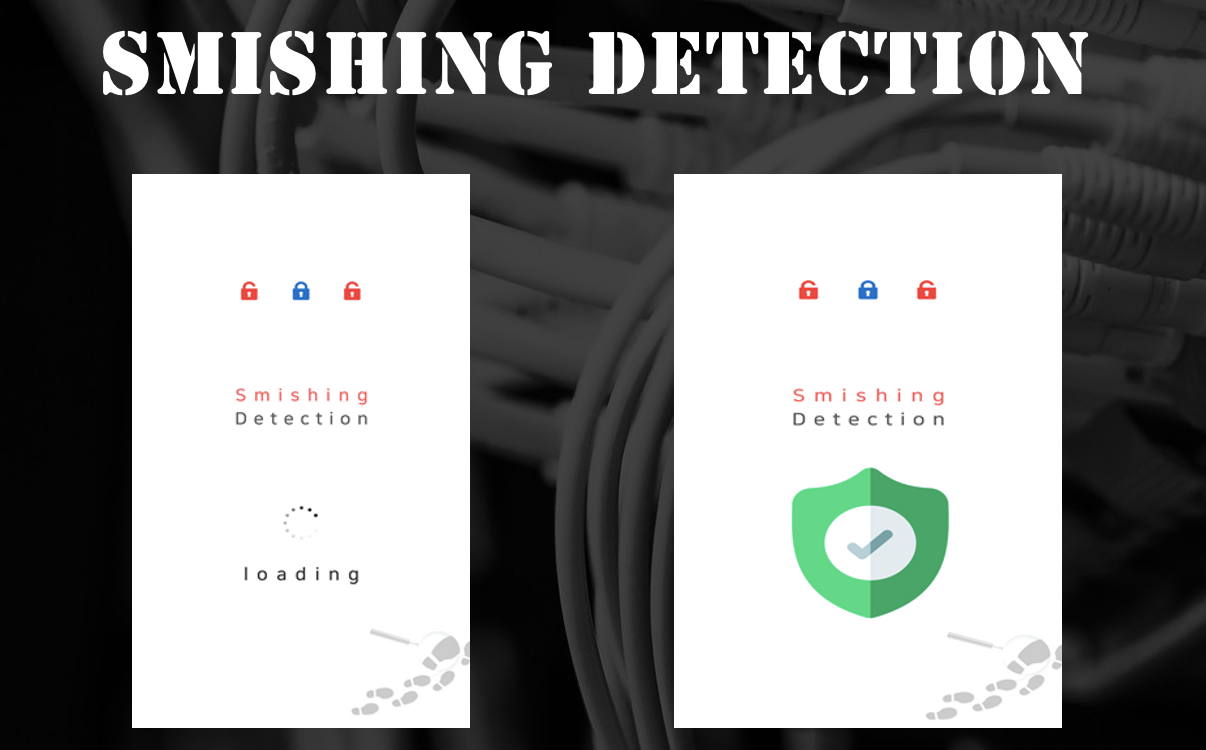 Smart House Security Solutions
Andrew Maddox, Network Security
Project Description: The Smart House Security Solutions project provides underutilized methods and tools for security of everyday IoT environments through a less expensive means of network segmentation. This creates a demilitarized zone for the IoT devices.
https://andrewmaddox.wordpress.com/sip/
Brandon Vandyke, Network Engineering
Project Description: Fingerprint scanner that uses biometrics to identify the driver of a vehicle and starts the engine after authentication. It is meant to be attached to a steering wheel.
https://brandonsvandyke.wixsite.com/uatportfolio/biowheel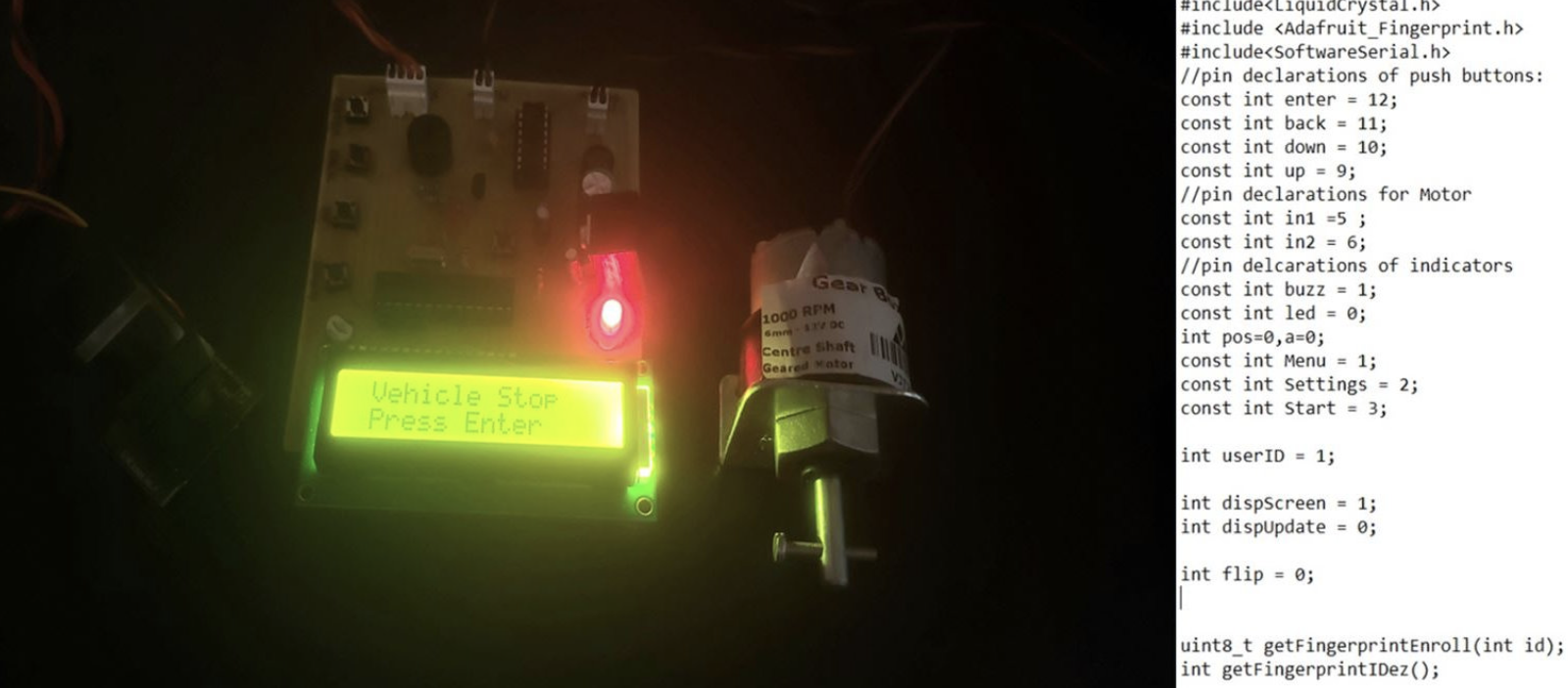 Sameer Jawa, Network Security; Tianna Vinson, Network Security/Technology Forensics; Bryan Block; Game Design
Project Description: CyberKnight is a phishing simulator that teaches users about the common cyberattacks, how to stay alert, and provide ways to defend against them. It provides security awareness that is useful in both the workplace and school environments.
https://sameerjawa.wixsite.com/sameerjawa
https://sipportfoliouat.wordpress.com/sip/
https://sites.google.com/view/cyber-simulator/home
On Friday, December 18, 2020, the SIP winners were announced during the UAT Virtual Awards Ceremony. Although all students who finish their projects are a success, UAT professors chose winners in four categories: Best in Show, Best SIP Pitch, Most Market Viable, and Viewer's Choice. Best in Show was awarded to Alessandra Caballero for her InArt painting project. "It was really a surprise to me because this project was something I neglected at the beginning, but as I kept forcing myself to work on it, I started getting excited about it and looking forward to presenting it at the SIP fair," said Caballero. "Having more people look at what I had accomplished and liking it was a very rewarding experience." Caballero's project was also chosen as Viewer's Choice.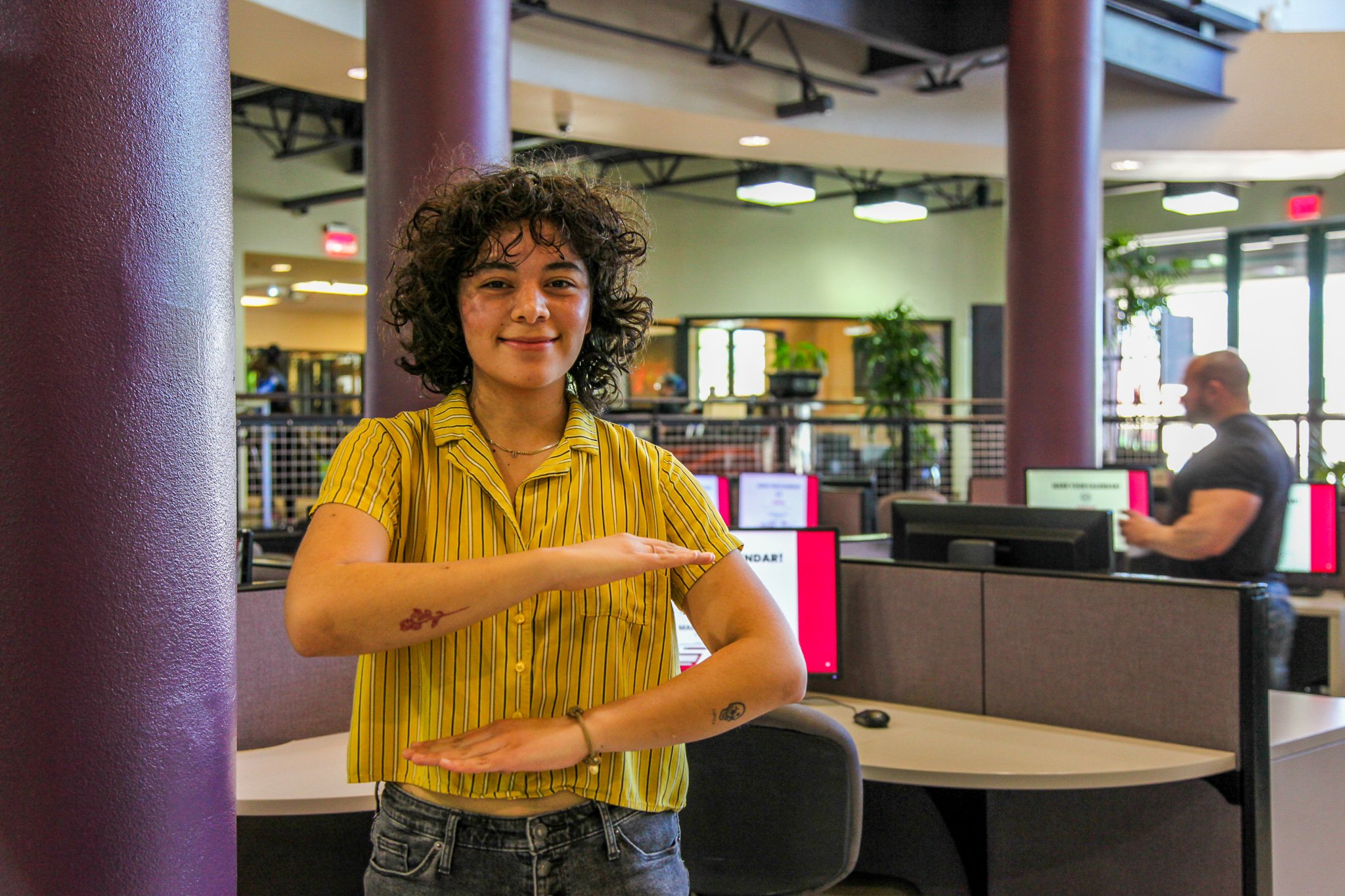 Alessandra Caballero
Best SIP Pitch was awarded to Chance Sweeney for Gun Mayhem, and the Most Market Viable Project was Reach My Rainbow, created by Aubrey Dahl.
Congratulations to all the winners! See past student innovations at https://www.uat.edu/student-innovation-projects.
---
If you're interested in becoming an innovator, see why UAT is a great choice at https://www.uat.edu/why-uat and apply today!