Elijah McKay is President of the campus Nerf Club and a Founder's Hall Resident Assistant (RA). RAs are new students' best friends. They help students with the transition to university life and their educational journey at UAT. RAs are known to be an information hub for academic matters, campus activities, administrative procedures and campus and community resources. Elijah enjoys being an RA because he can help bring people together.
UAT supports rich student life experiences through student clubs and organizations. These student clubs and organizations enhance UAT's friendly and technology-infused environment. No matter your technology passion and free-time preferences, UAT is the place to meet new friends with similar interests. Nerf Club is one of many clubs and campus activities students enjoy.
Just picture it—you're a kid, NERF gun is in hand and pointed at your best friend. There was no feeling more powerful! With a long and fun-filled history, NERF has been supplying the action for kids and college students alike. Watch out! Foam-rubber ammunition is coming your way (seriously, NERF produces around 445,277,777 darts per year).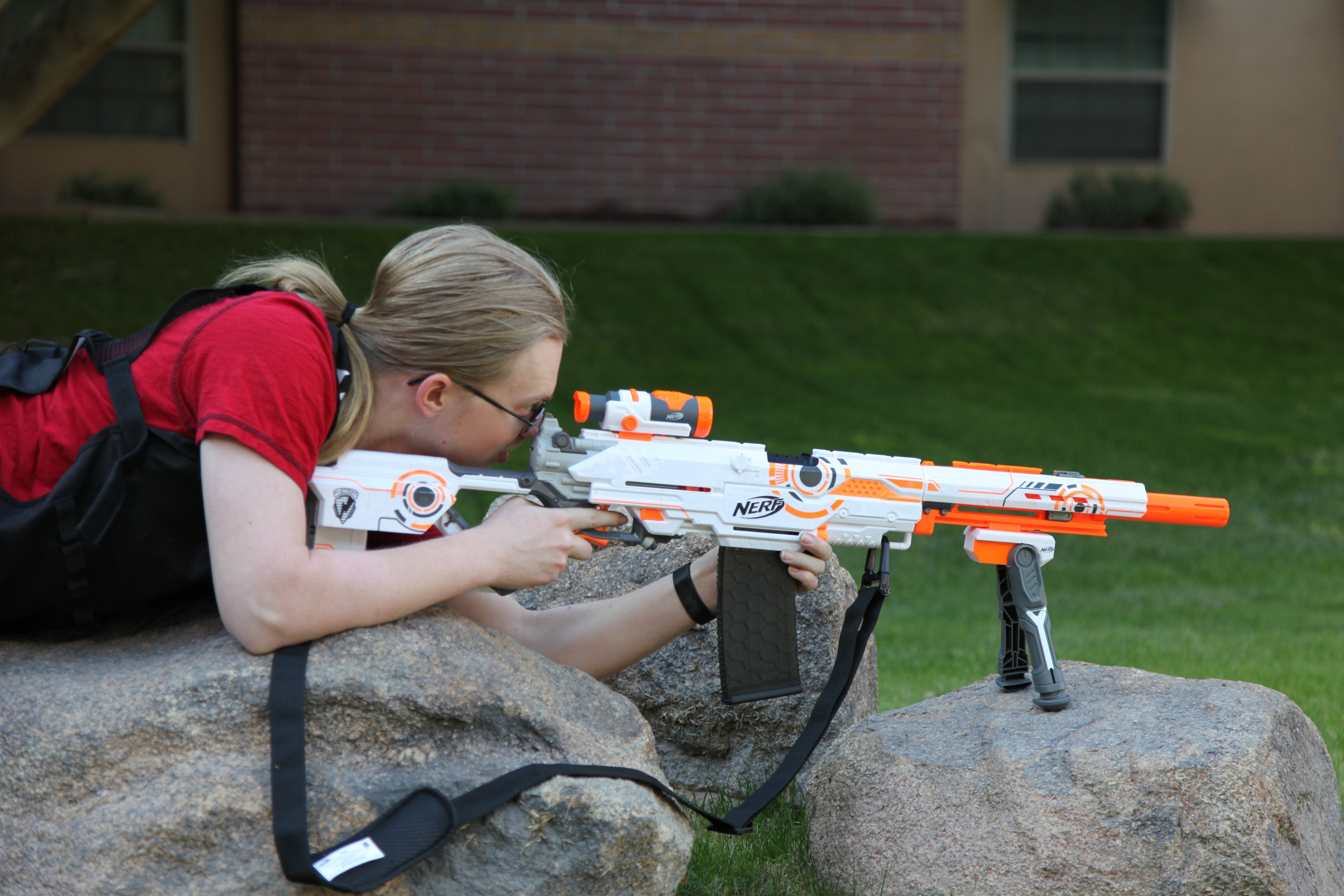 Elijah is one of many UAT students who is making the most out of their college experience. His advice for current and future students is simple, "Join a club!" Elijah says, "It's the best way to find like-minded people and experience friendship."
Elijah's friends in Nerf Club definitely appreciate him and his Nerf Sub-Series Whiteout Longstrike! It's Nerf or Nothin'! Lookout for Elijah and Nerf Club members around campus! Or don't just look out for Nerf Club members… maybe duck as well.
Fun is one of UAT's values and it shows! We're not afraid to have a ridiculous amount of fun no matter where we are—on campus, in class or at work.
Start having fun and find your friends at UAT!