Meet Drew Foster, Animal Curator at the Phoenix Zoo and Adjunct Associate Professor at UAT. It's well-known that UAT tech classes are hands on, but many don't know that our expert adjuncts also bring other real-world experiences to their classrooms, and Drew has done that in an exciting way through his Animal Diversity class.
Read how bringing zoo animals into the classroom has made for greater learning for UAT students, and see what's ahead for Drew's spring courses.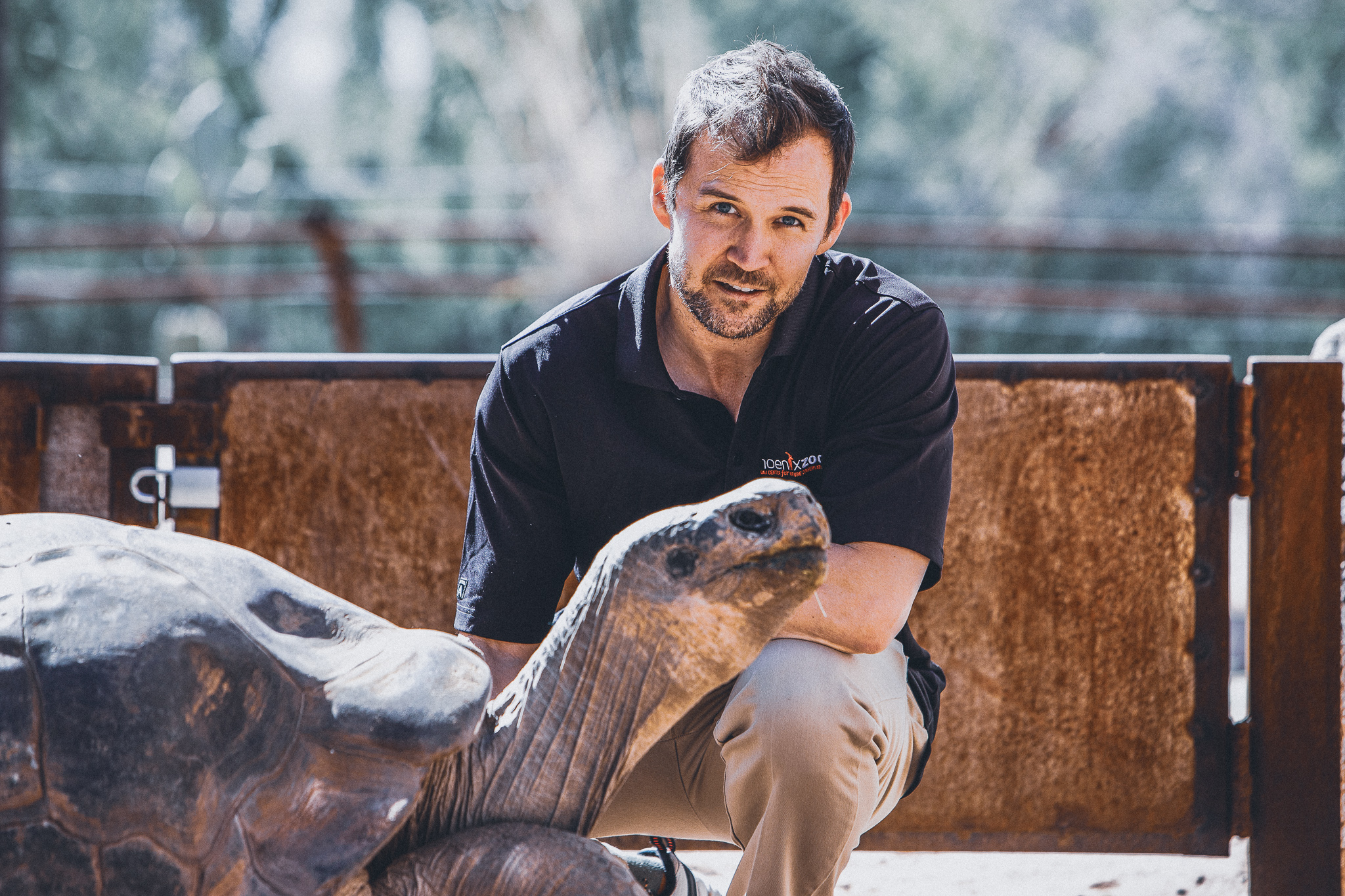 Drew Foster, Animal Curator at the Phoenix Zoo.
I currently teach two science classes at University of Advancing Technology, Animal Diversity and Conservation & Zoos.My goal in Animal Diversity is to inspire students to appreciate the diversity of the animal kingdom and also inspire a passion for animals. The best way to foster appreciation for animals is through hands-on, in-class live animal demonstrations. Students get up close to some of the Phoenix Zoo's ambassador animals!
I also teach Conservation & Zoos to expose students to conservation-related issues and the various threats facing wildlife, like habitat loss and wildlife trafficking. Students also learn about zoo conservation initiatives and how a number of zoos, like Phoenix Zoo, are working to combat extinction and protect wildlife. In-class animal demonstrations supplement the lectures and foster greater understanding and appreciation of wildlife!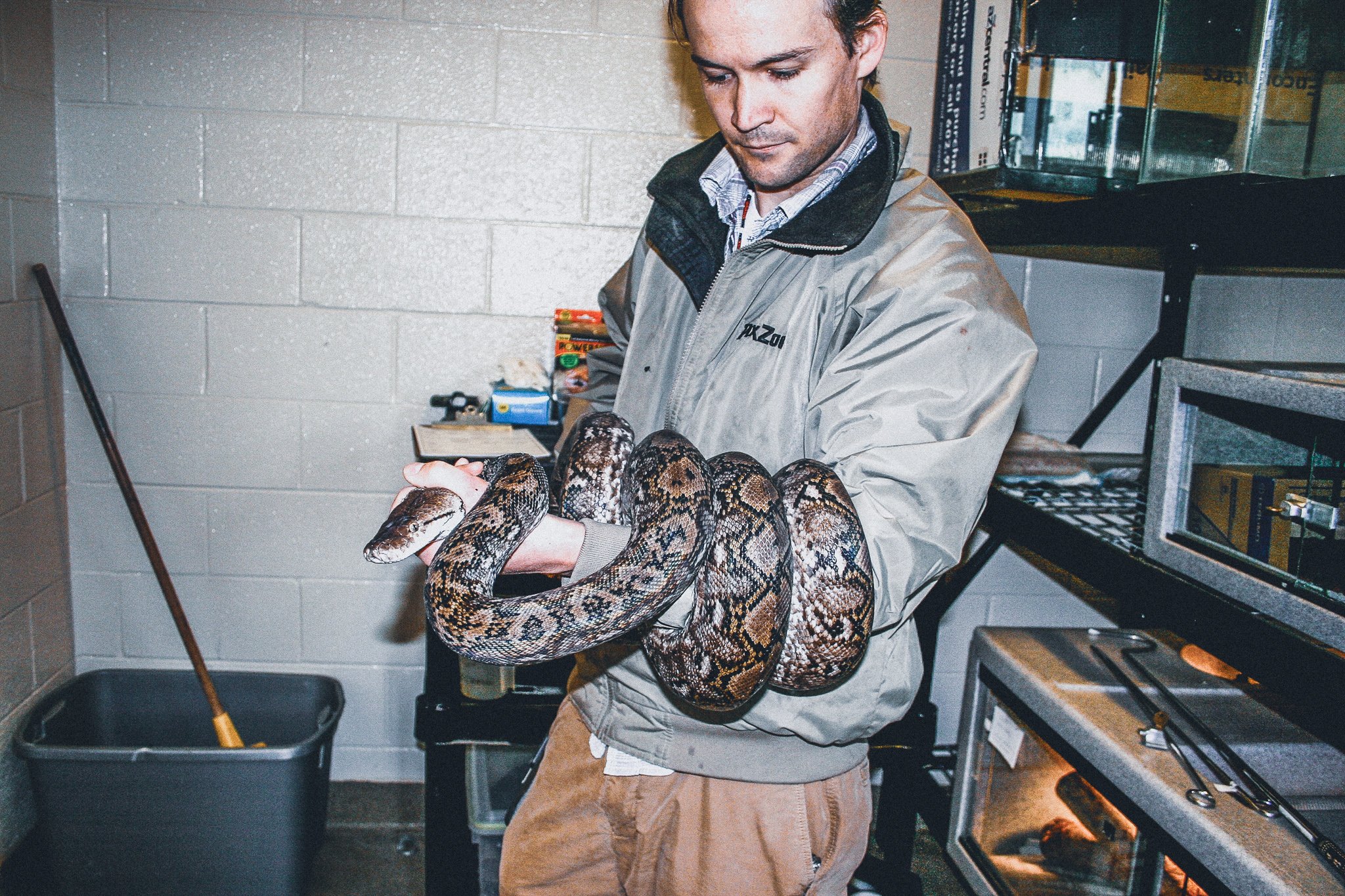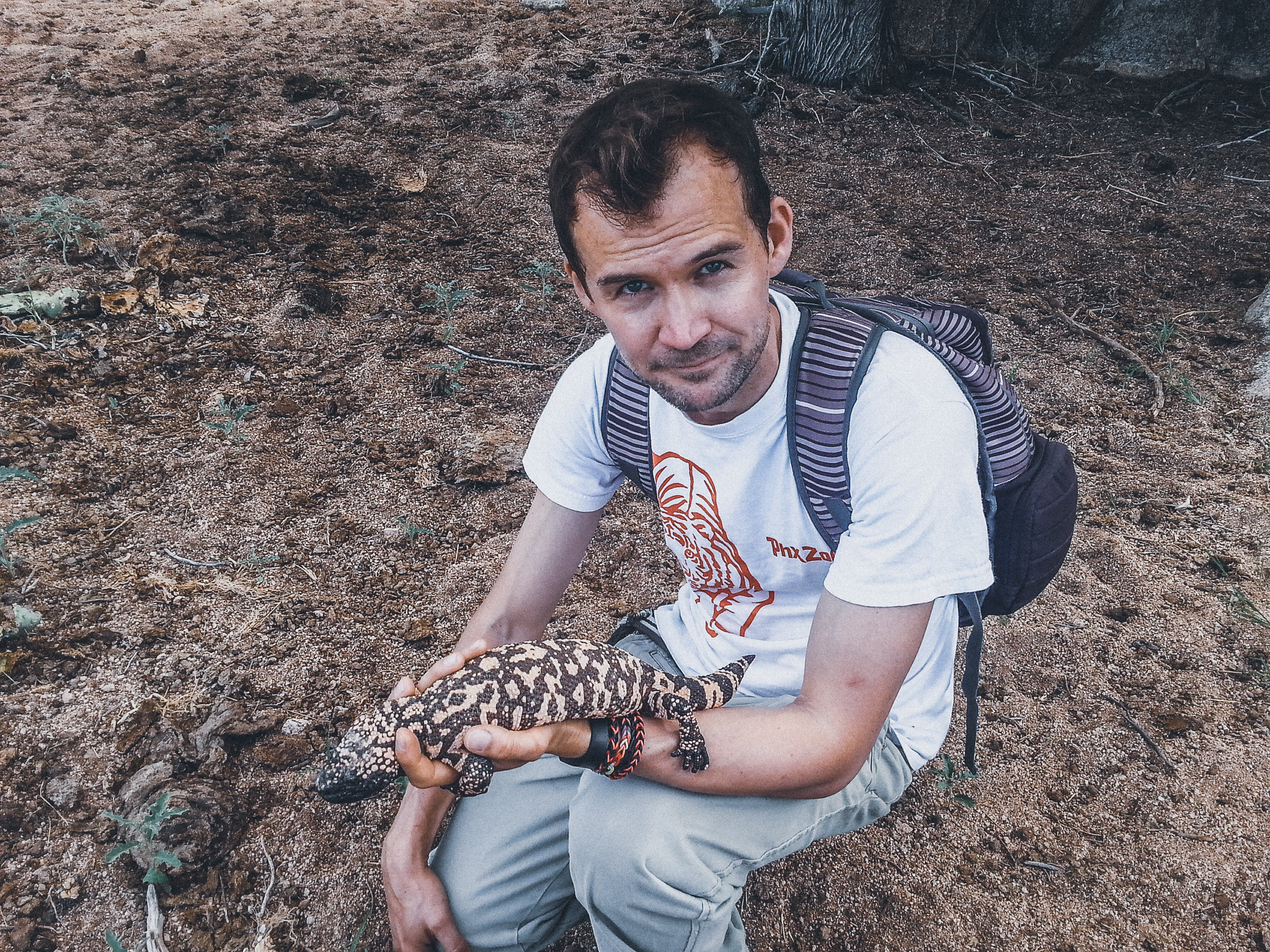 During the fall semester, Drew's students were treated to visits from reptiles, birds and mammals, and spent their last class session at the Phoenix Zoo where they fed flamingos, visited tortoises and rays, and toured the zoo grounds.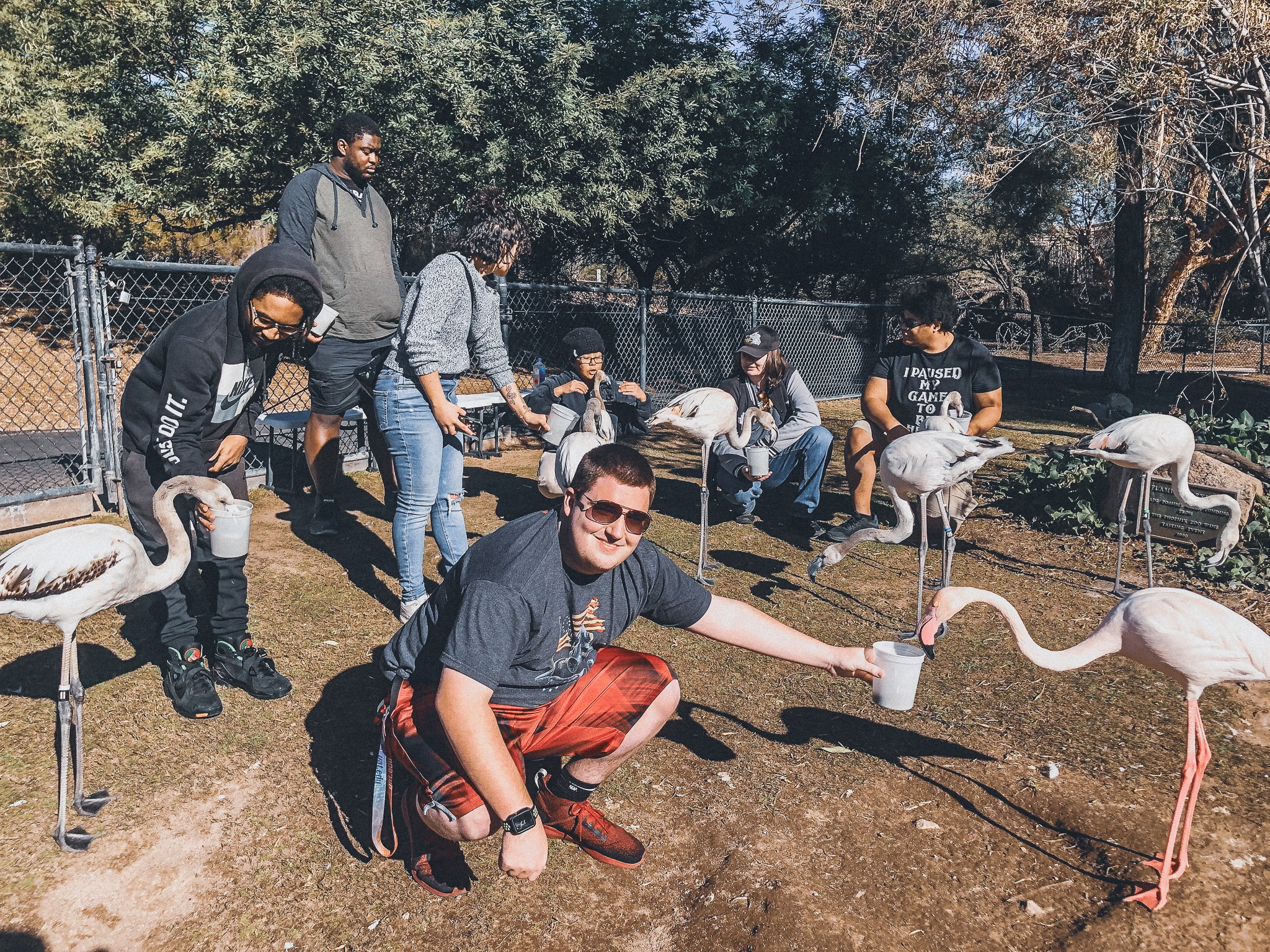 Drew's students meet the Greater flamingos at the Phoenix Zoo. Left to Right – Julius Washington, Malik Shaw, Alessandra Caballero, Matt Graham (in front), Keeper Marisa Boyd (back of Matt), Jacob Riggs, Marlon Morrow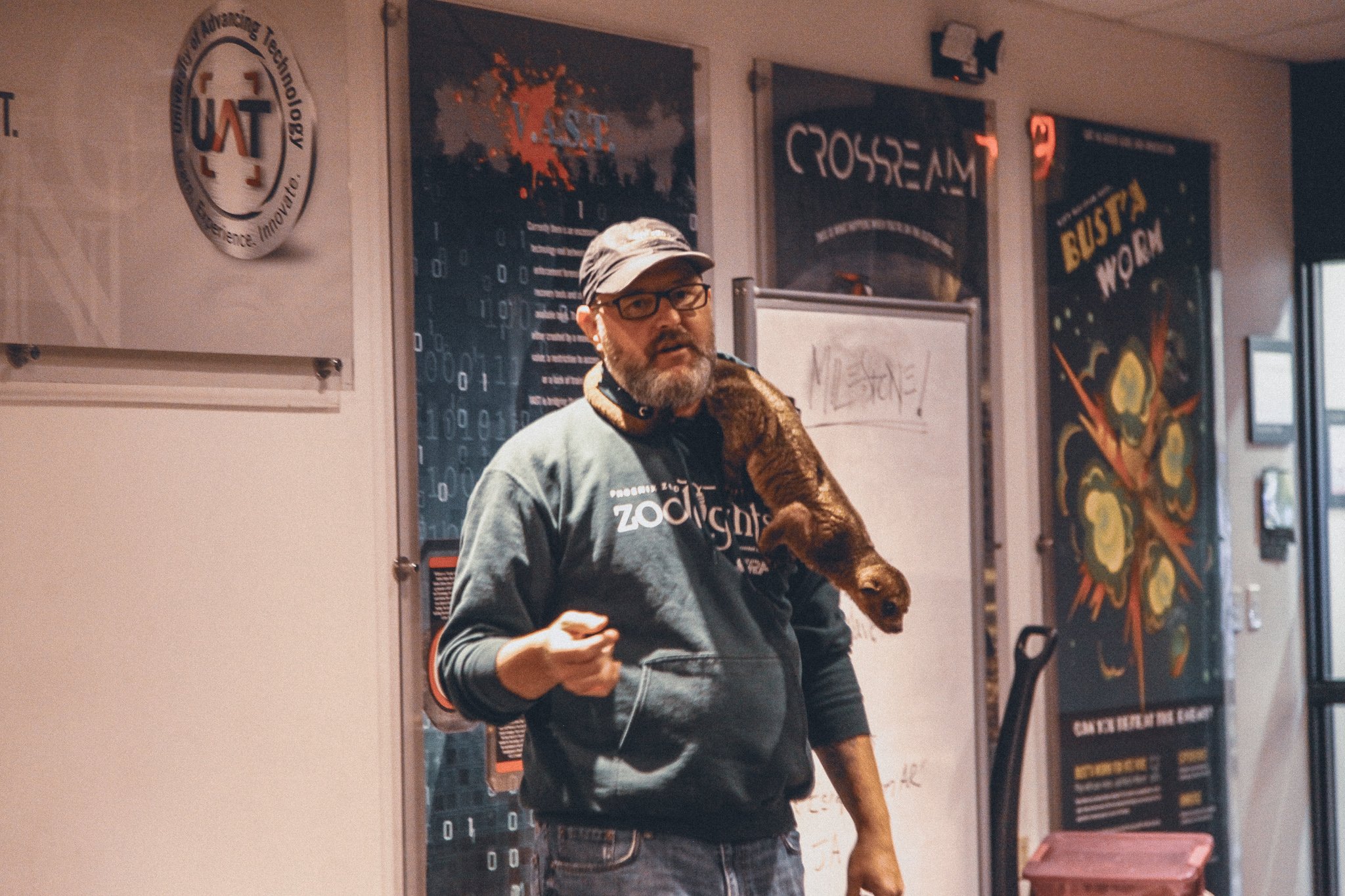 Josh Crabtree (Ambassador Animal Resources Manager from Phoenix Zoo) with Pippen, the kinkajou he brought to Drew's class.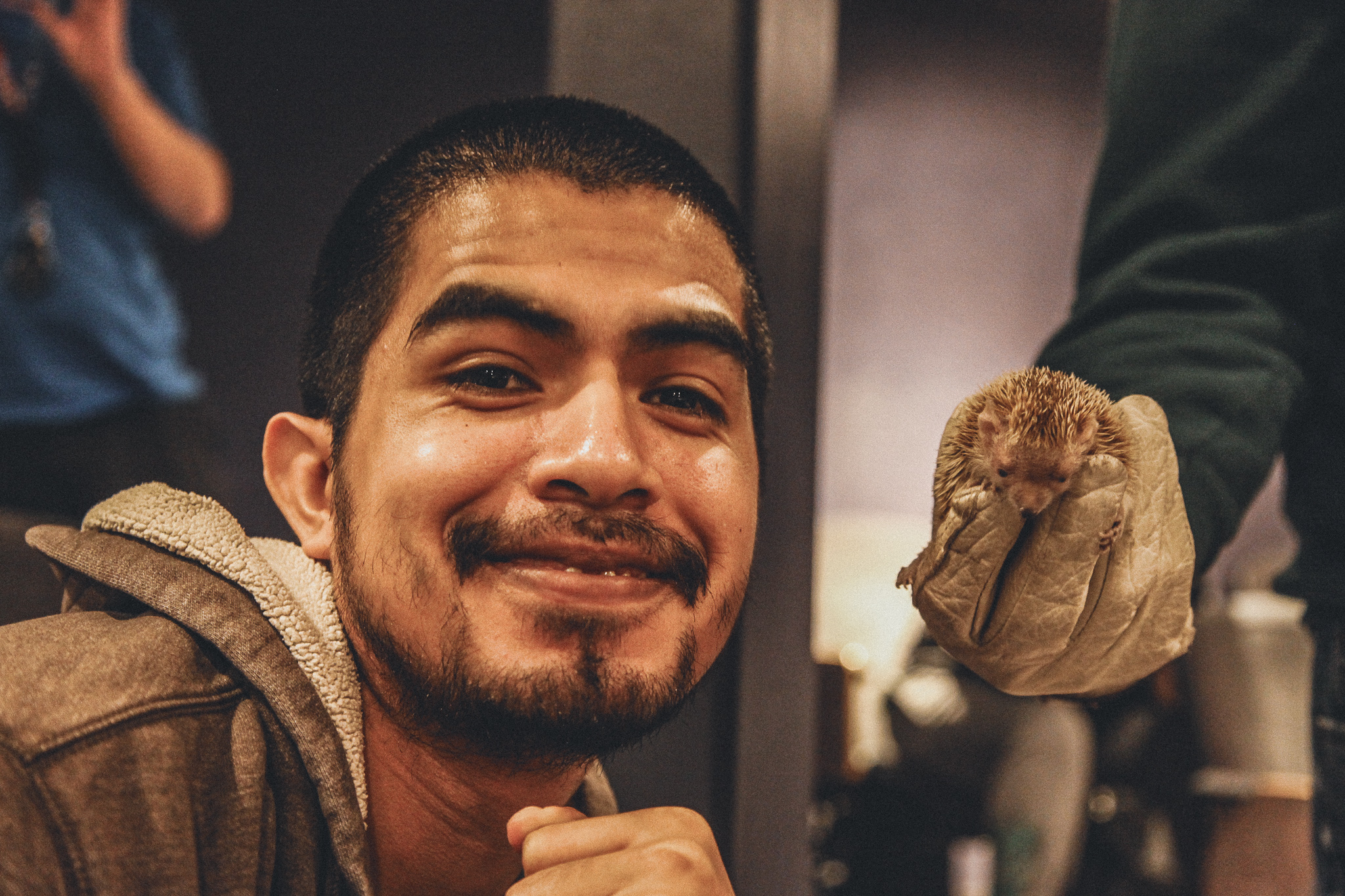 Ricky Eredia with a lesser Madagascar hedgehog tenrec.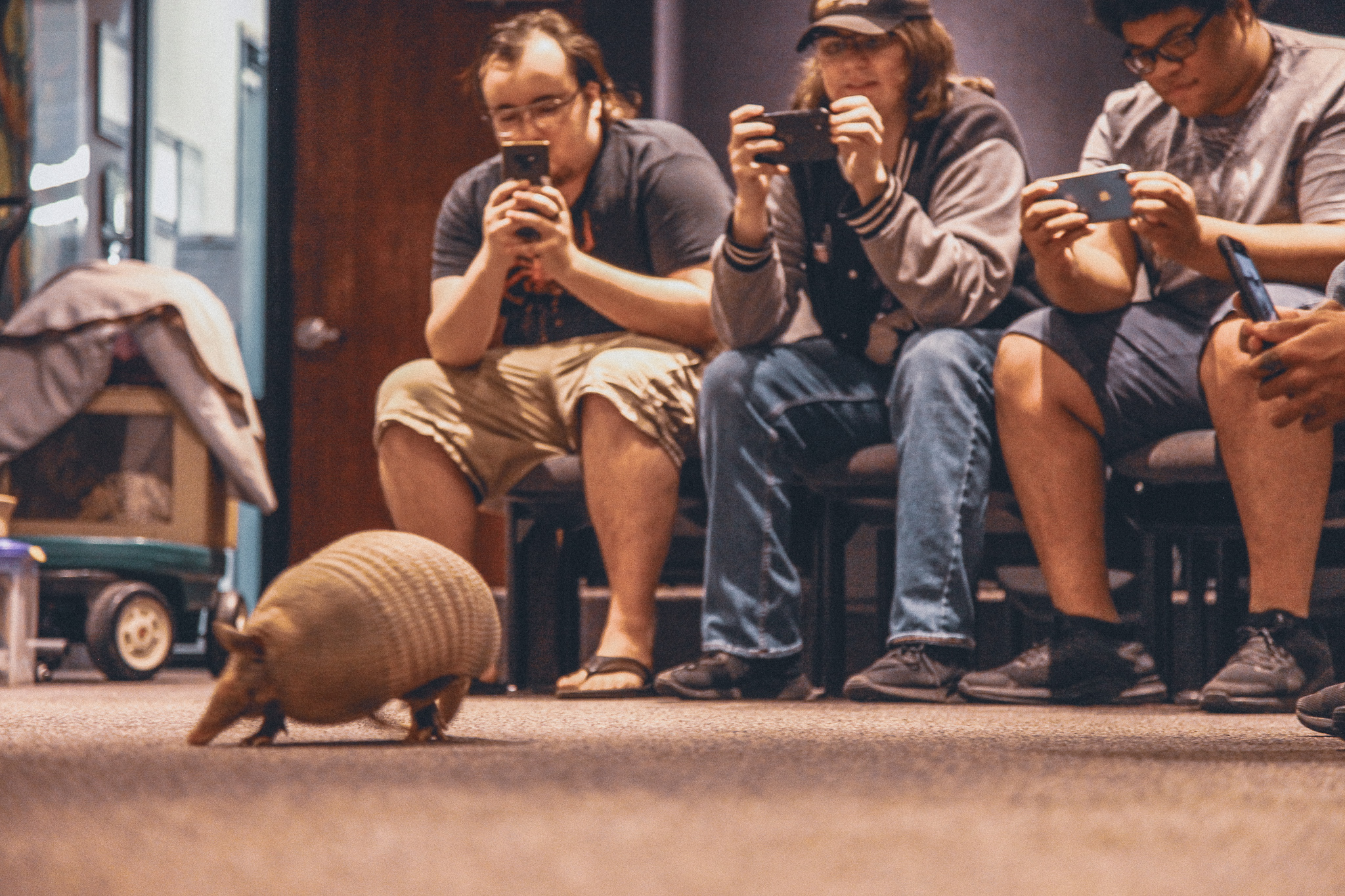 Students at UAT watching Delilah, a nine-banded armadillo, move around the class room.
UAT's unique approach to modern education includes working on or with elements other than technology. This concept teaches innovative thinking strategies that can enable the ability to better solve complex problems. UAT students can directly apply these methods to their designs and development of technology.
Similar to how taking short mental breaks throughout the workday can help boost overall productivity, incorporating non-tech elements like animals in the classroom can also fulfill interests and passions, encourage community awareness and support, and create opportunities for empathy and learning from other perspectives.
To learn more about UAT's innovative degrees and classroom instruction style, request information and get your future started now!