John Goodall arrived at UAT like many freshmen, with a very specific career goal of becoming a 2D concept artist. Then he discovered 3D art. "I realized that was my home," John said. "A lot of the pipelines for 3D art are the same or similar to real-time and pre-rendered projects," he added.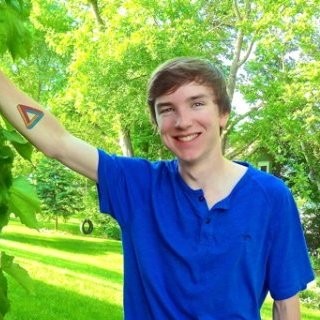 While John mastered design software such as Max, Maya, ZBrush, Substance Designer and Substance Painter in his classes, he started working toward a career as a video game artist. He created 3D environments, props and characters for the UAT homegrown indie studio Opera Skunk, and he even worked as a game art tutor.
But now John is more likely to make 3D "art" for architects than gamers. As a 3D artist on the architectural visualizations team at Point in Time Studios, John is currently working on interior renderings for a student housing project. He creates models based on furniture and architectural references to bring the client's vision to life.
Point in Time Studios Student Housing Demo Reel
John credits his post-graduation success to rigorous research and rockstar professors (and a little bit of luck and persistence). Before interviews, John visits the company's website to make sure the mission aligns with his professional goals and ideals. He also researches their current projects and practices interview questions. "It feels great when they ask you a question that you've practiced!"
The curriculum and group projects prepared John for his career, but his teachers inspired him inside and outside of the classroom. "Lynn, Jorge and Matt are amazing people. They want to help their students succeed and be the best that they can be at what they do. I can't thank them enough for what they've done for me," John said.
Most of John's memories of UAT are happy ones, but he does recall feeling a little stressed out at times. "School is important, but don't be afraid to have fun at the same time. Life is all about balance," he said. Following a schedule and taking breaks helped him stay on track.
"Just roll with the punches and don't be afraid to adapt to what life throws at you. It might be your next big opportunity."
Do you want to study 3D design and jumpstart an exciting career like John? Check out our Art & Animation degree program today!