In honor of Veteran's Day approaching, the military-friendly University of Advancing Technology (UAT) is hosting an open Military Appreciation night on Thursday, November 7th from 5 - 8 pm to honor and thank those that are actively serving or have served for the U.S. military.
Get full event details and reserve your free tickets to UAT's Military Appreciation Reception.
UAT welcomes veterans, active military, reservists, guardsmen, and the greater Phoenix community for an evening of military appreciation, entertainment, refreshments, and more. This event will provide a unique opportunity for guests to be immersed in the UAT experience through a series of veteran speakers, campus tours with live demonstrations, and many other military-honoring activities including preparing notes to send to actively deployed military groups serving oversees.
Military guests are welcome to wear their respected uniforms so that all attending are able to personally show their appreciation.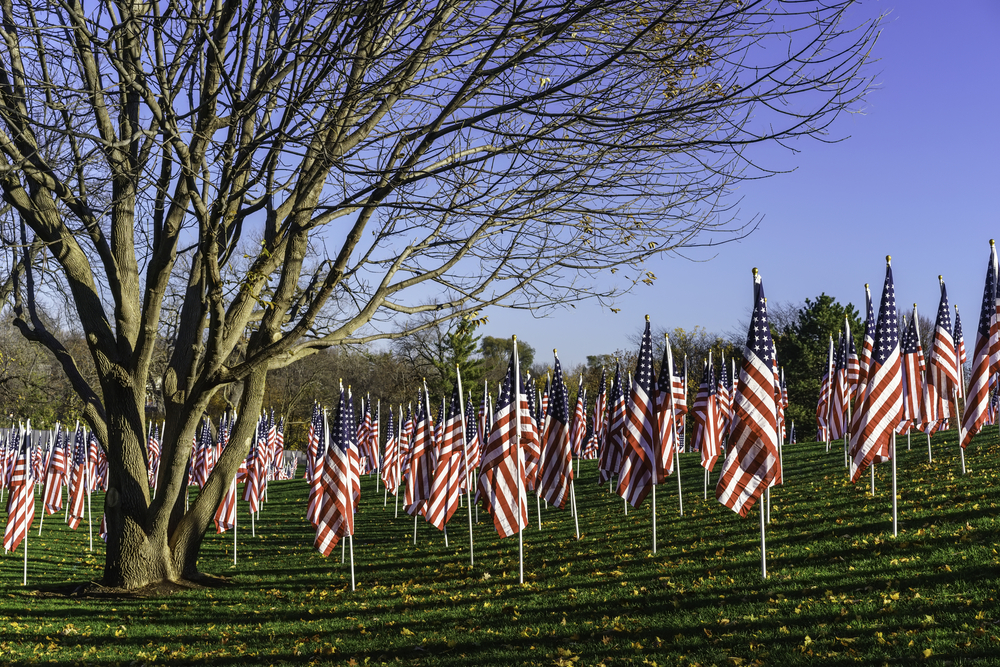 Military Benefits at UAT's Appreciation Reception
UAT is a member of the Arizona Veterans Association, and proud to be designated as a military-friendly university with a long history of helping military students succeed. UAT's dedication to providing a military-friendly education began in 1983, when it was founded by a U.S. Air Force veteran. Since inception, UAT is committed to maintaining a deep understanding of military students' needs and supporting our nation's armed forces, veterans, their families.
We know that active military, veterans, and first responders have a thirst to learn about technology. Whether active duty, a reservist or a veteran, if you are seeking to advance in a civilian career, complement your military skills, or pursue a fresh path in advancing technology, UAT is here for you and equally committed to your success. Our 100% STEM University offers a variety of flexible advancing technology programs offered online or on-campus, that support military students in achieving their educational goals.
By attending UAT's Military Appreciation Night event, military and veteran guests will also have the opportunity to take advantage of a military discount at the bookstore, meet and mingle with faculty and staff, learn more about our hands on technology degree programs, the admissions process and potential career opportunities.
Exclusive to our veterans, our financial aid department will be able to provide information on how to use the GI Bill® and discuss the available military scholarships such as Warriors Heart Veteran Scholarships and the Yellow Ribbon GI Enhancement Program. Guests will also have access to financial aid staff to discuss opportunities to fund education for those who qualify, and determine additional resources and ways for active, reserve, or retired personnel to continue their education.
The industry is in high-demand for innovative experts in the tech workforce and UAT is consistently recognized by the community, industry, and government for filling the tech talent gap through its advancing technology degree programs. As a top technology university, UAT maintains ongoing relationships with several U.S. government organizations as a Center of Academic Excellence as designated by the National Security Agency and the Department of Homeland Security, and can help connect our graduating military students to incredibly fulfilling civilian career opportunities.
Learn more about UAT's military-friendly advancing technology degrees.
UAT looks forward to hosting the military and community for an evening devoted to appreciation, support and resources.
Join us and reserve your tickets today!