#32 Overall and #7 for Social Mobility for Regional Colleges West
For the past 38 years, U.S. News and World Report has been collecting data on universities to make it easier for people to choose their future schools. For 2022-2023, University of Advancing Technology (UAT) was ranked #32 out of 102 universities for Best Regional Colleges West. The University (UAT) ranking at #32 for Best Regional Colleges West is an accolade that represents prestigious academic preparation and performance. UAT also ranked #7 out of 46 universities for Social Mobility for Regional Colleges West. This means that UAT is dedicated to delivering higher education to a broad spectrum of economic classes.
U.S. News and World Report conducts its ratings by using an analysis of a wide variety of academic data from surveys and reliable third parties. Nonacademic aspects of the universities are not charted. Non-scientific polls are also excluded from their calculations. This is in order to present the most accurate information regarding your future academics. They calculate the nation's universities into ten categories. They measure based on seventeen different aspects of academic quality and take the weighted sum to devise the rankings. You can learn more about U.S. News and World Report's ranking methodology here.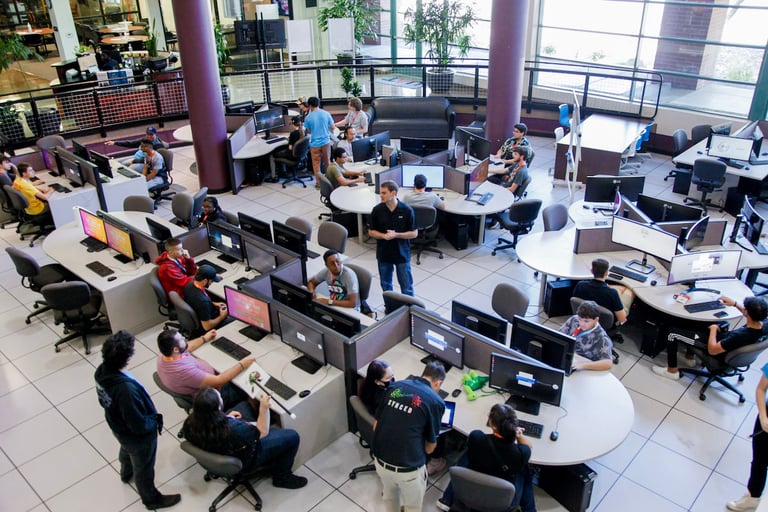 What is Social Mobility, and Why is it Important?
Social Mobility describes a university's ability to cater to economically disadvantaged students and the amount of those students who make it to graduation. Being economically disadvantaged just means that your family household income is below the national average (the majority of grants are awarded to households with incomes under $50,000). Colleges use your or your family's income to measure the amount of financial aid they deliver to students.
Some universities are better at this than others, graduating a large portion of disadvantaged students who receive Pell Grants into lucrative careers and ranking them higher in social mobility. U.S. News calculates the amount of Pell Grant graduates combined with Pell Grant graduate performances in order to get their overall ranking.
UAT ranking at #7 out of 46 colleges for Regional Colleges West means UAT is on the higher end of the spectrum of socially mobile schools.
Social Mobility is essential because it provides opportunities for disadvantaged students in order to launch them into the best career and brightest future possible. It's more important than ever following the COVID-19 pandemic, which left several families economically disadvantaged.
Economic disadvantages are, more often than not, at no fault to the working family. They are caused by a number of other factors, some of which have long preceded COVID-19. It has been a pervasive issue since the inception of universities and America as a whole. These factors include race, location, waning unions, technological advancements that dissolve human occupations, globalization, and plateaued minimum wages that vary across the country.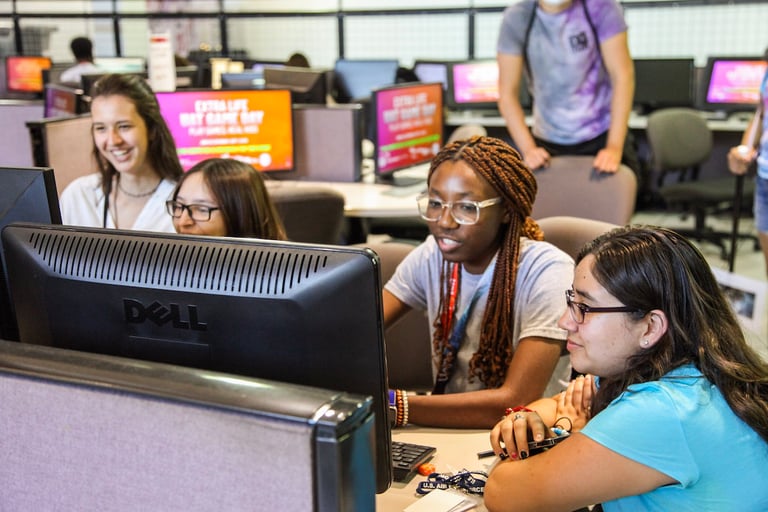 How UAT Measures Up For Its Students
At UAT, over 70% of students apply for and receive loans and grants. Without these loans and grants, students would be much less likely to graduate. According to U.S. News, graduating from a four-year University (or within 2.8 years for full-time UAT students) with a bachelor's degree exponentially increases the chances of finding a lucrative career to take you through your student loans and beyond.
Social Mobility measures how grants are used and executed in order to get a measurement of the success of students who receive grants, rather than a measurement of the number of grants issued. This way, students can accurately decipher which universities are worth attending depending on their financial situation.
You don't want to go into debt for school just to graduate unadjusted and disadvantaged. This measurement of UAT's social mobility means that not only are economically disadvantaged students making it to graduation, but they are succeeding and performing in a way that promises a bright future outside of the university.
University of Advancing Technology works hard to provide opportunities to disadvantaged students that will prepare them for a career in various emerging and advancing technology fields. According to College Factual, UAT's graduating bachelor's degree earning students make on average 17% more in starting salary compared to other universities. This means that UAT makes providing for its students a top priority. College is to prepare you for life, and that can't happen if equal opportunities are not presented to students. UAT provides those opportunities in order to conceive the best futures for our graduates.
If you want to read more about the U.S. News rankings for The University of Advancing Technology, you can find more information here: https://www.usnews.com/best-colleges/university-of-advancing-technology-25590.
If you have questions and want to learn more about whether UAT is right for you, connect with an Admissions Advisor today.