AZ StRUT and UAT Students Rebuilt Computers for Schools Throughout Three-Day Competition
Right now, K-12 schools need computers more than ever to help students starting back to school via online education.
That's why UAT students and our tech start-up space Perimeter83 joined forces to assist Arizona Students Recycling Used Technology (AZ StRUT) refurbish donated desktop computers. Called the 'Refurbathon,' students came together in a competition to rebuild as many machines as possible over the weekend for students in need.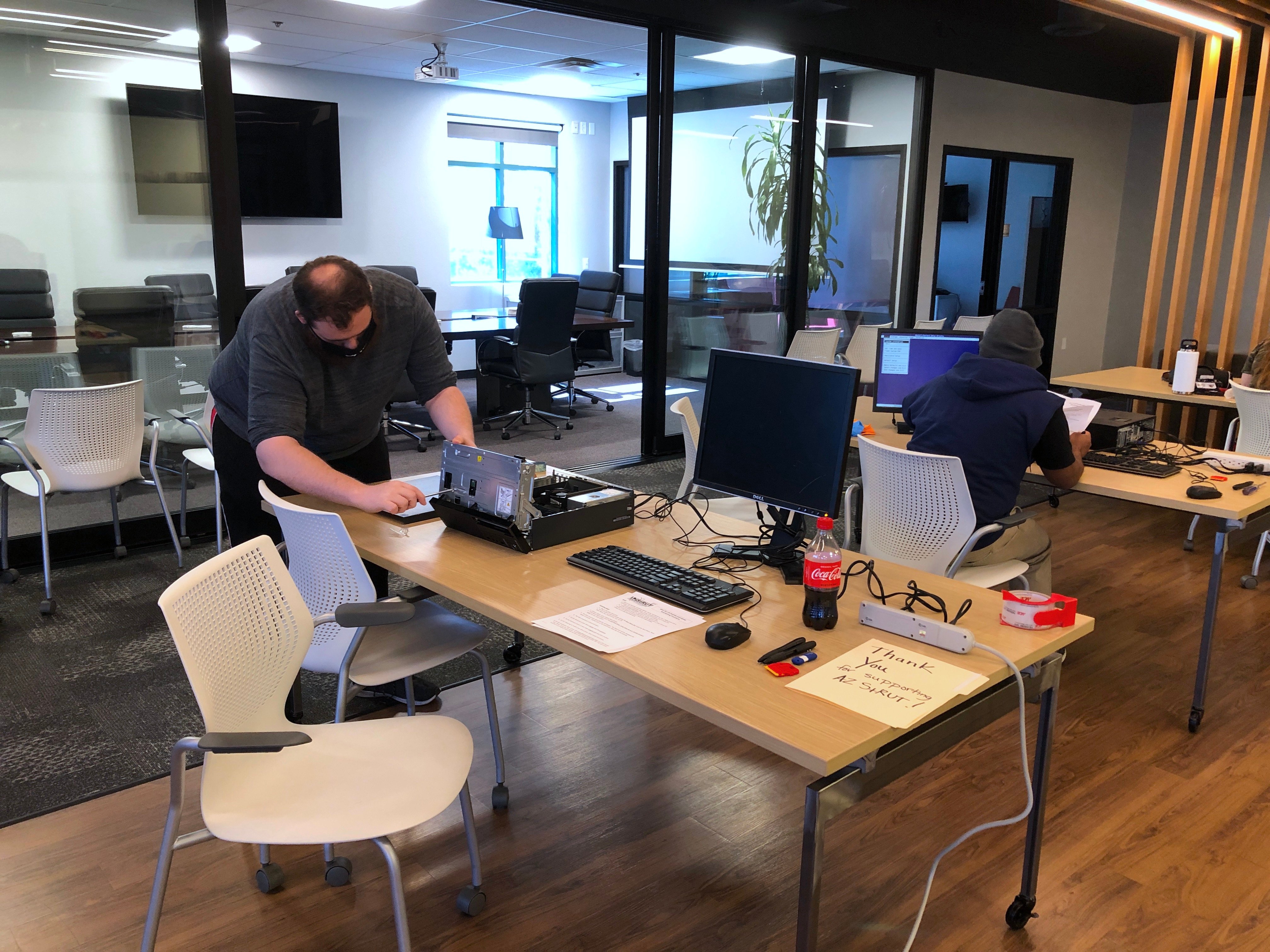 UAT students worked on 121 desktop computers!
According to Jacy Smith, Business Development Specialist for Perimeter83, requests to AZ StRUT for computers for low income students have dramatically increased because of virtual learning requirements, but unfortunately, locations and volunteers are not readily available to work on the computers and get them ready for use.
Smith was excited for the opportunity for UAT students to participate in such an important event. "In addition to learning about hardware and computer components, they are contributing to keeping electronic waste out of landfills and into the hands of people who need it the most," she said.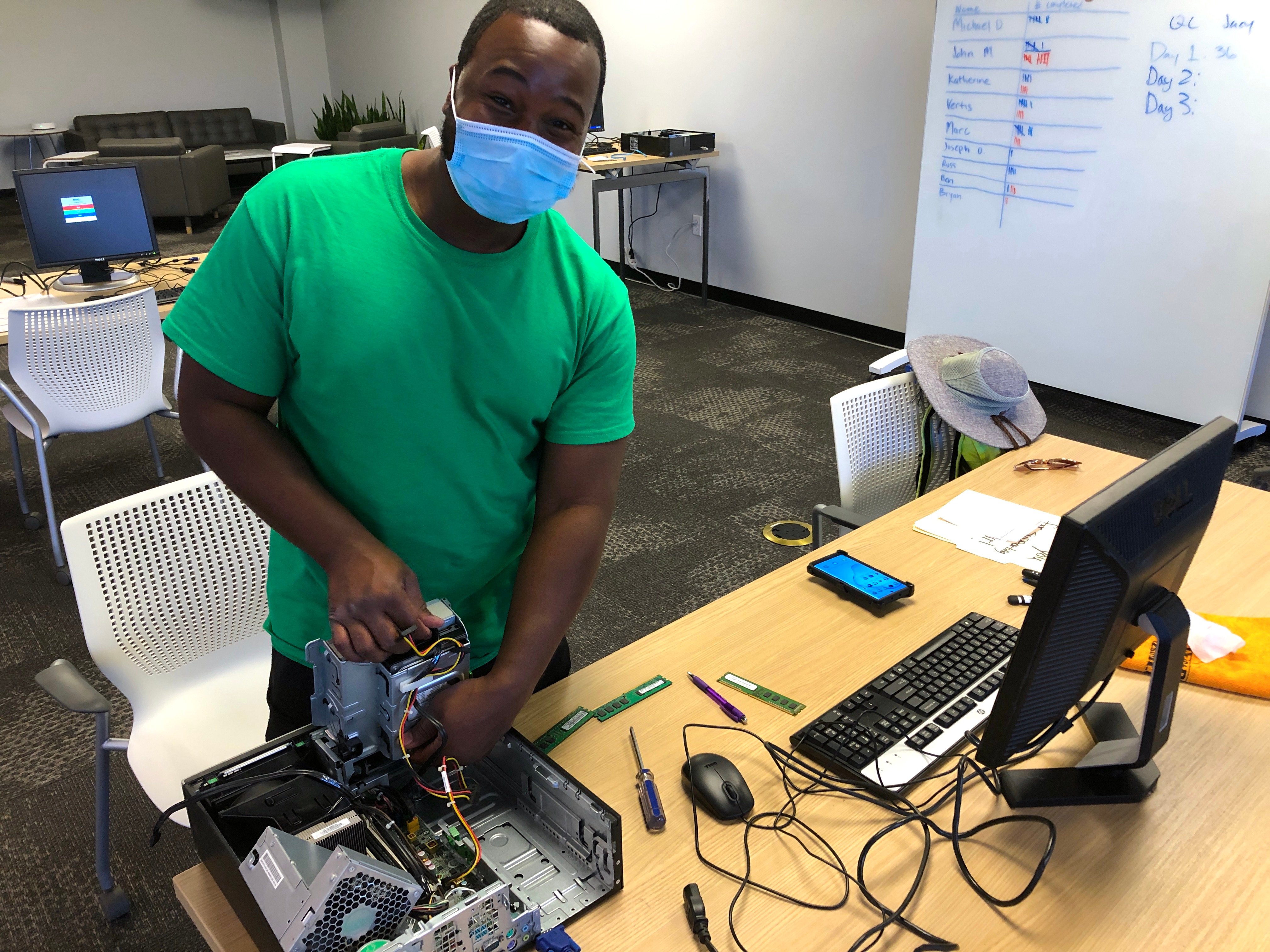 Vertis Wilder attended every day of the competition.
The students did not disappoint, refurbishing a total of 121 computers over one weekend! For each machine, the students had to check them out thoroughly, including reinstalling missing parts like hard drives, loading Mint operating systems, and filling out a tag for each computer they worked on. AZ StRUT provided all the machines, spare parts and training materials for the students, and ALL that were salvageable were completed by the 10 participating students. In fact, they ran out of computers on the final day!
Prizes of Amazon gift cards were awarded to first, second and third place finishers. The competition winner was Katherine Lennon, who fully refurbished 28 computers, and enjoyed the training and work with other students. "If you were lost or confused on what to do, a new perspective may be just the thing you needed, and if you asked around, people helped," said Lennon. In close second was John McIntosh with 27, and third place went to Marc Benson with 25, who also acted as a mentor to the students who had questions about complicated issues. Every one of the newly refurbished computers and laptops will be given to local Title 1 schools by AZ StRUT.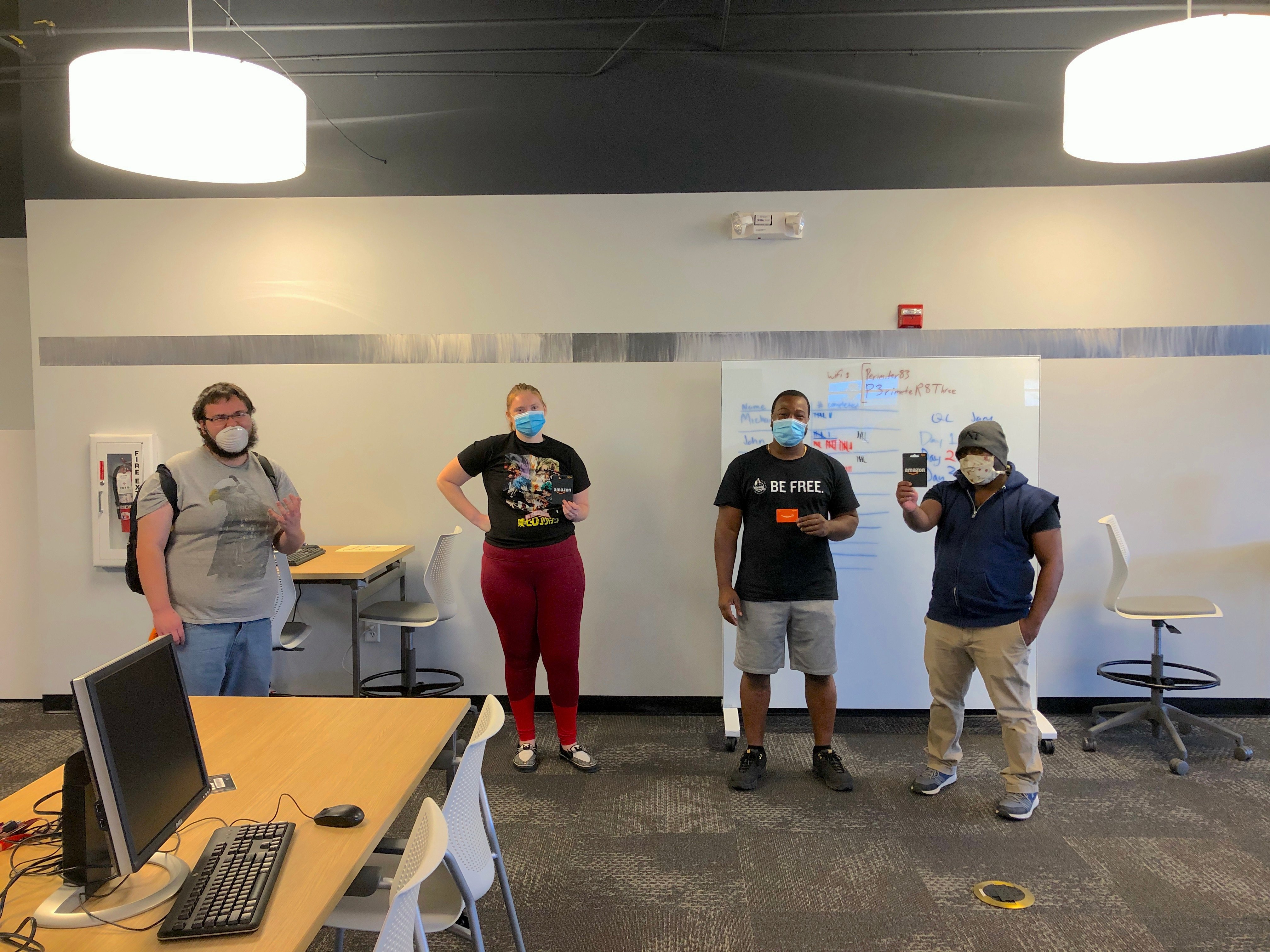 Winners collect their Amazon gift cards.
Maryanna Milton, Distribution Manager for AZ StRUT, highlighted the importance of this work. "You can change someone's life in fifteen minutes," she said. "It's that easy to learn to refurbish a computer for AZ StRUT to give to Title 1 students, families, and others who need to access online learning, healthcare and other critical resources. Our needs have never been greater!"
AZ StRUT takes donations year round. They are tax deductible and can be dropped off at Valley Batteries Plus Bulbs stores, or at AZ StRUT Tuesdays from 9:00 a.m. to 1:00 p.m. (1720 W Broadway Road, Mesa). Schools in need can request computers at https://azstrut.org/request-equipment/.
For students who want to learn more about computers, UAT is enrolling for the fall semester now. From Advancing Computer Science to Network Engineering to Artificial Intelligence, UAT has degrees for almost every tech-driven interest. And through partnerships like AZ StRUT, we can further our mission to educate students in advancing technology who innovate for our future.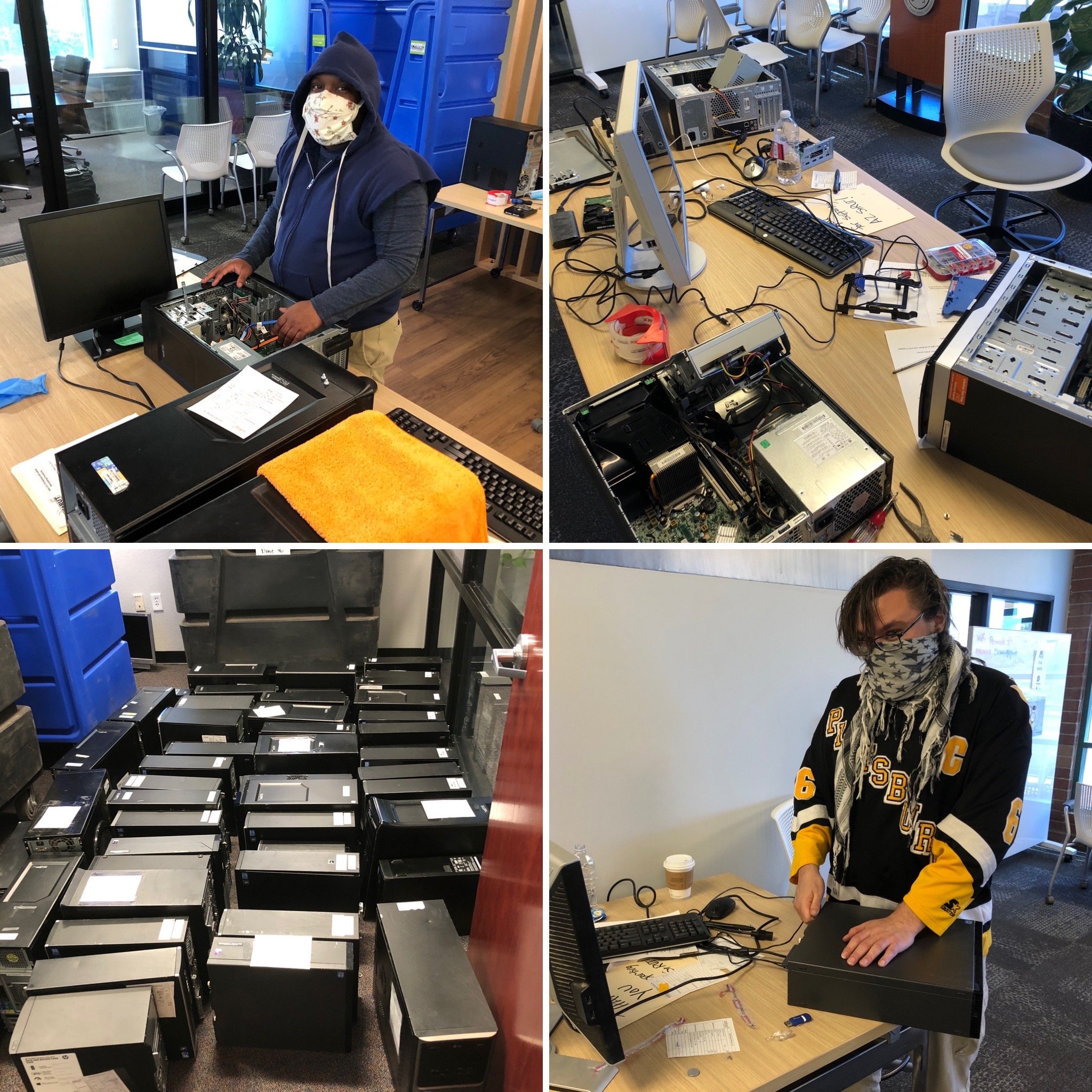 ---
Check out the coverage on 12 News!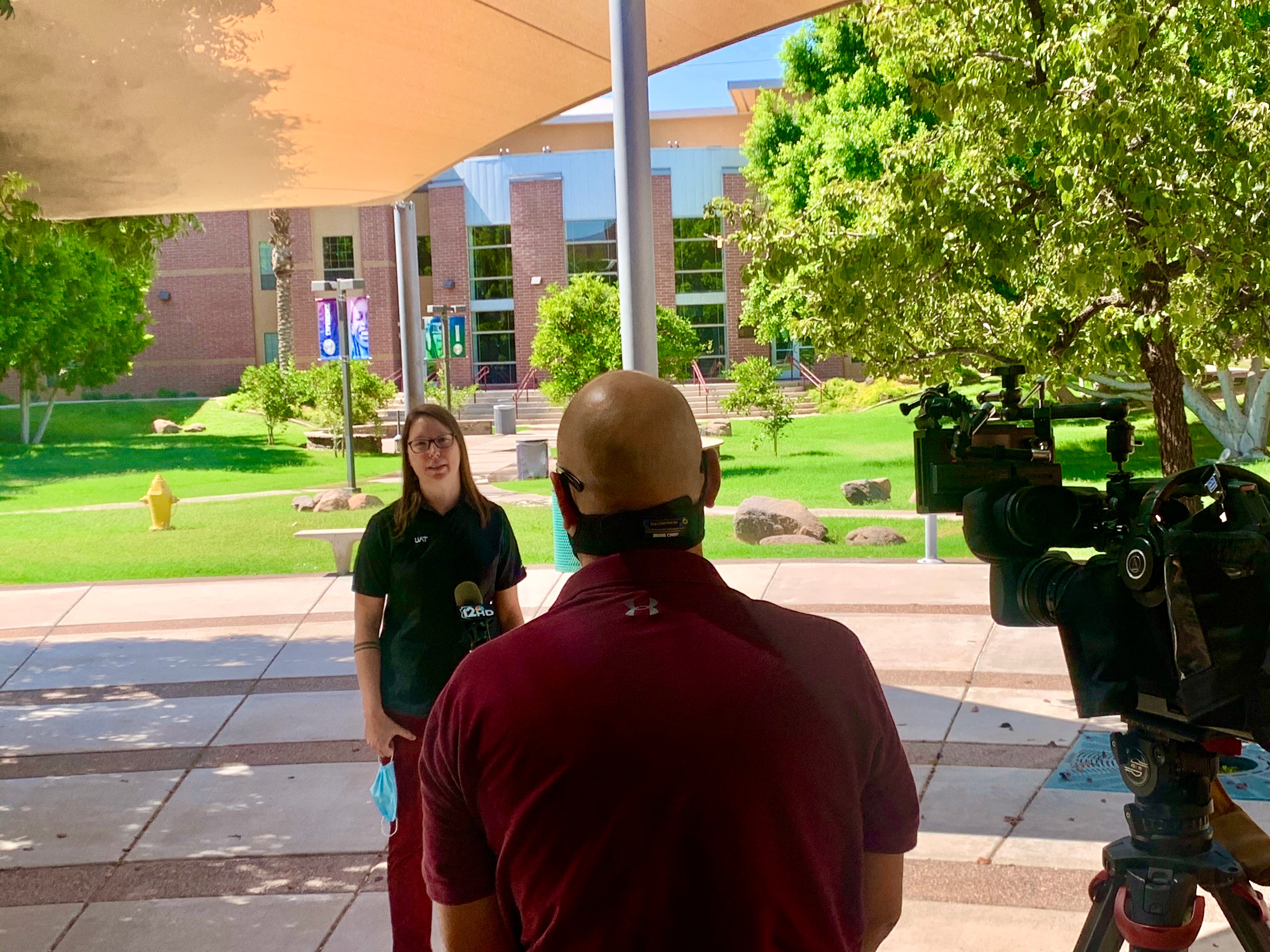 Carlos from 12 News interviews Jacy Smith on the UAT campus.
---
More info about Perimeter83 can be found at https://perimeter83.com/.
More info about UAT can be found at www.uat.edu.
More info about AZ StRUT can be found at https://azstrut.org/