UAT students created a virtual escape room for their Student Innovation Project, and Phoenix is buzzing about it!
Max Gorden, reporter for Arizona's Family News (3TV and CBS 5), visited campus on Thursday, January 9, to learn more about AR Escape Room and the students behind this new style of game.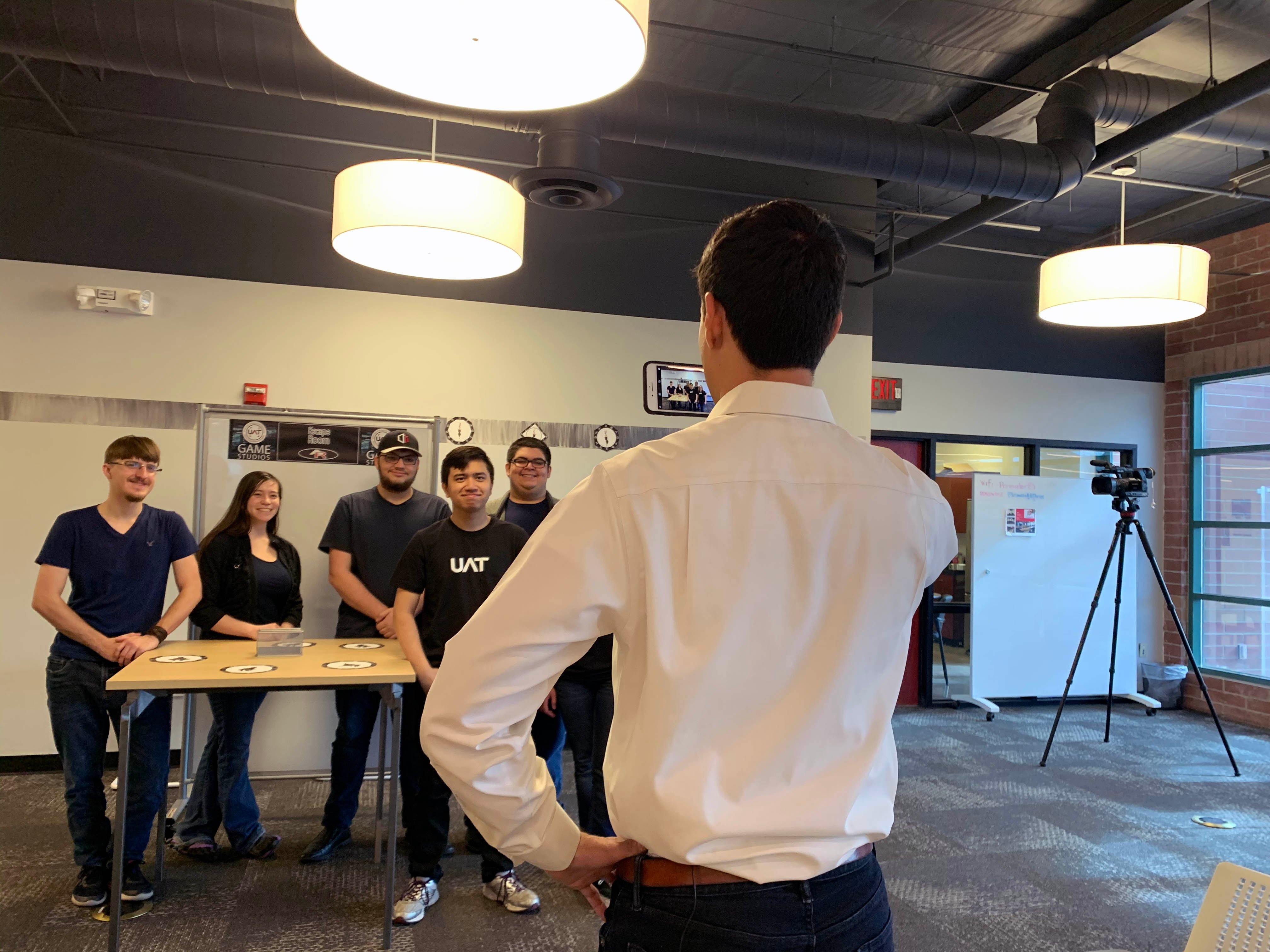 Gorden demoed the game and interviewed the team to find out how they created this new augemented reality experience in an escape room format.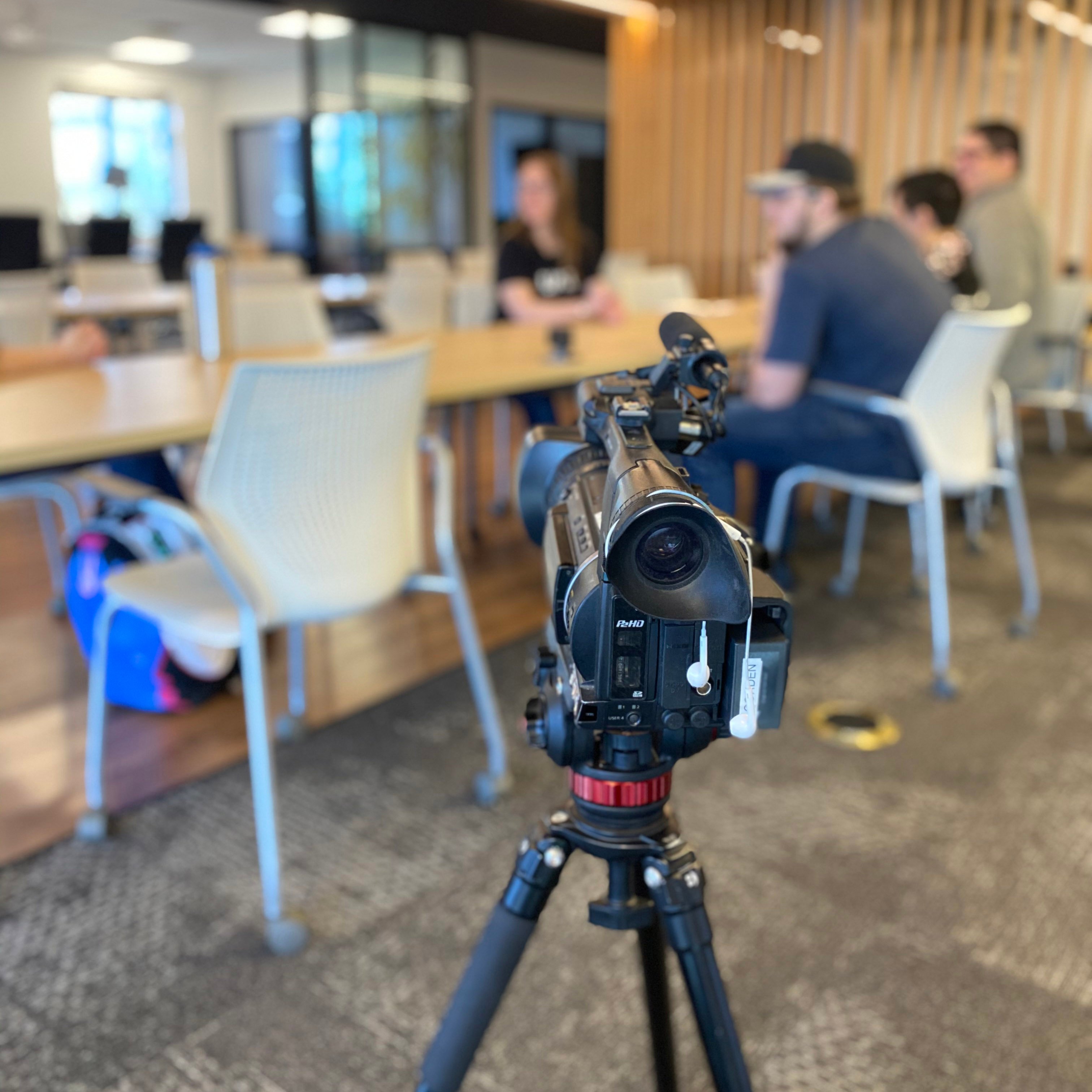 Watch the
full story from azfamilynews.com:
New students are joining the project as it has been greenlit for another semester of Production Studios, preparing for its anticipated release potentially by the end of 2020.
Find out more about the AR Escape Room on our
Youtube
, and check out other UAT highlights.
Last December, the team was also invited to demo their game at Tech The Halls, an annual event held by the
Arizona Technology Council
, where the students were presented with scholarships for their innovation!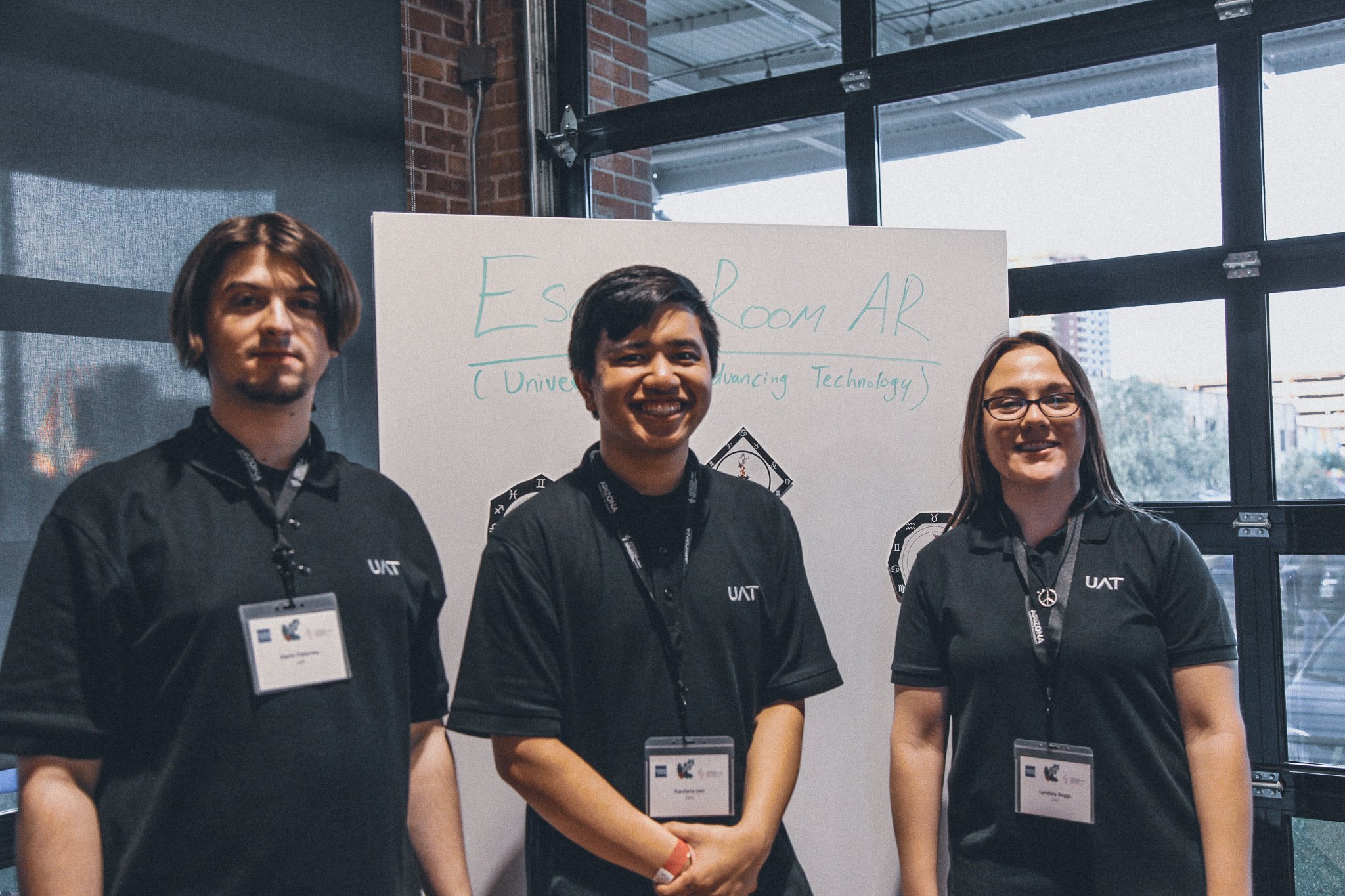 Darin
Palermo
, Kaulana Lee , and Lyndsay Boggs at Tech the Halls.