Guest Lectured Illuminates the Moon's Geography
As part of the University of Advancing Technology's continued effort to bring in highly skilled and educated professionals to help instruct the ever-growing student population, we invited guest lecturer Ms. Sabrina Wolters to speak during the Astronomy-301 course (The Solar System).
Astronomy-301 is UAT's most advanced astronomy course, designed principally as a planetary geological study course, evaluating the geosocial principles of the various astronomical bodies within the solar system.
With a degree in Secondary Education and a focus on Earth and Space Science, and as a past science middle school educator, Ms. Sabrina Wolters was an ideal educational professional to come in and speak to the student body.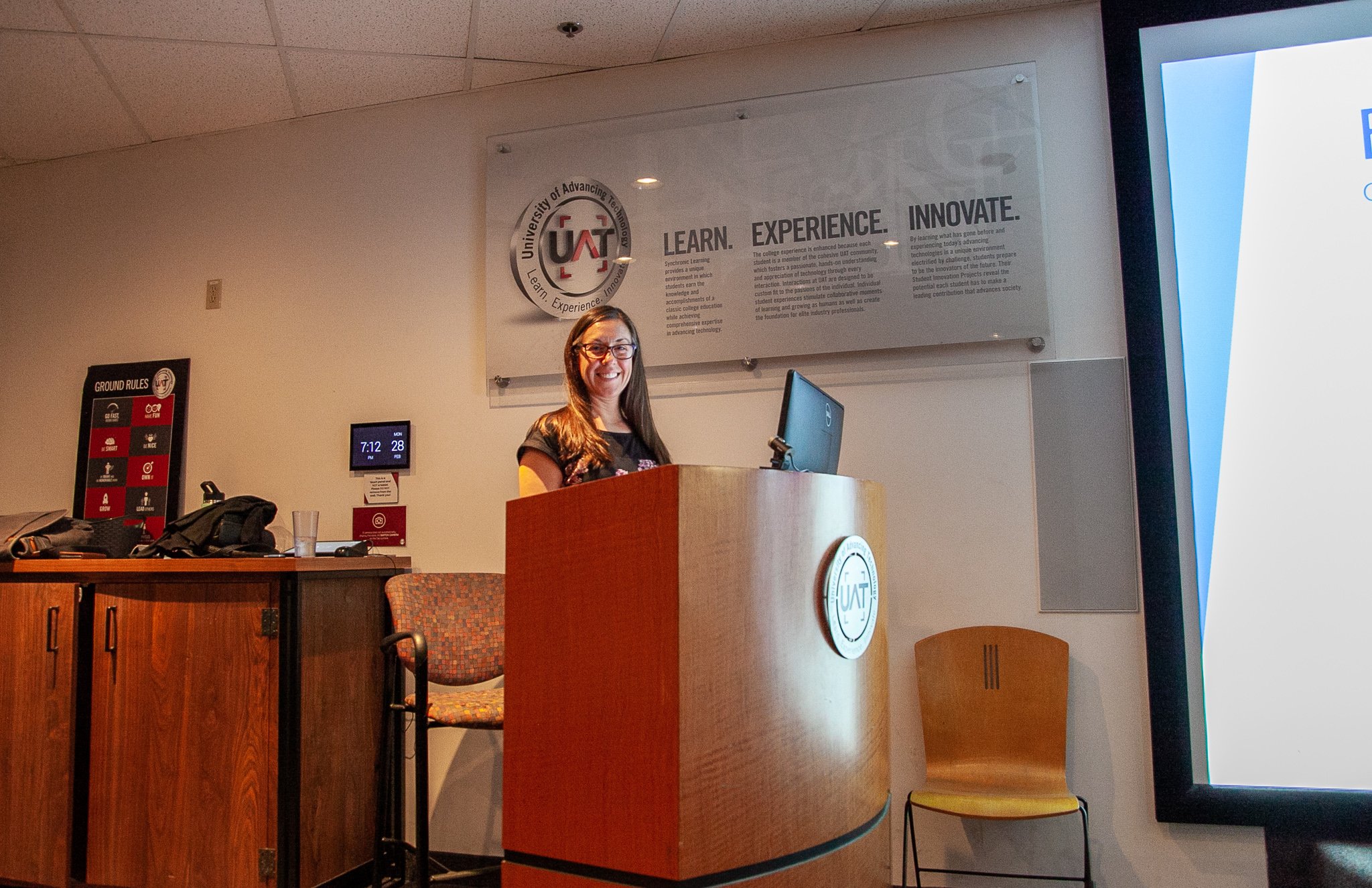 On February 28, 2022, Ms. Wolters, an Arizona native, graced UAT with her presence and presented a comprehensive and detailed address on the Earth's Moon's geological nature. She covered topics ranging from the moon's geological composition to its topography, as well as its orbital trajectories in correlation to the Earth and the Sun System. Ms. Wolters, as an amateur photographer, also supplemented her discussion with a variety of personal, highly detailed photographs, contributing to the illuminating richness of her lecture.
It was a privilege to have Ms. Wolters take time away from her extremely busy schedule to join us here at UAT and instruct our distinguished student population. UAT looks forward to having her return again as a dedicated, professional science educator.