AZ Family News Reporter Provides Students an Opportunity for Web Design
Maria Hechanova, Reporter for AZ Family News (3TV/CBS 5), recently launched her new website to share more about her passion for the news, her family, and her fervency as a water safety advocate.
For UAT students, the site is more than Hechanova's portfolio, it is an exciting example of their own work, as they were assigned to build https://mariahechanova.com.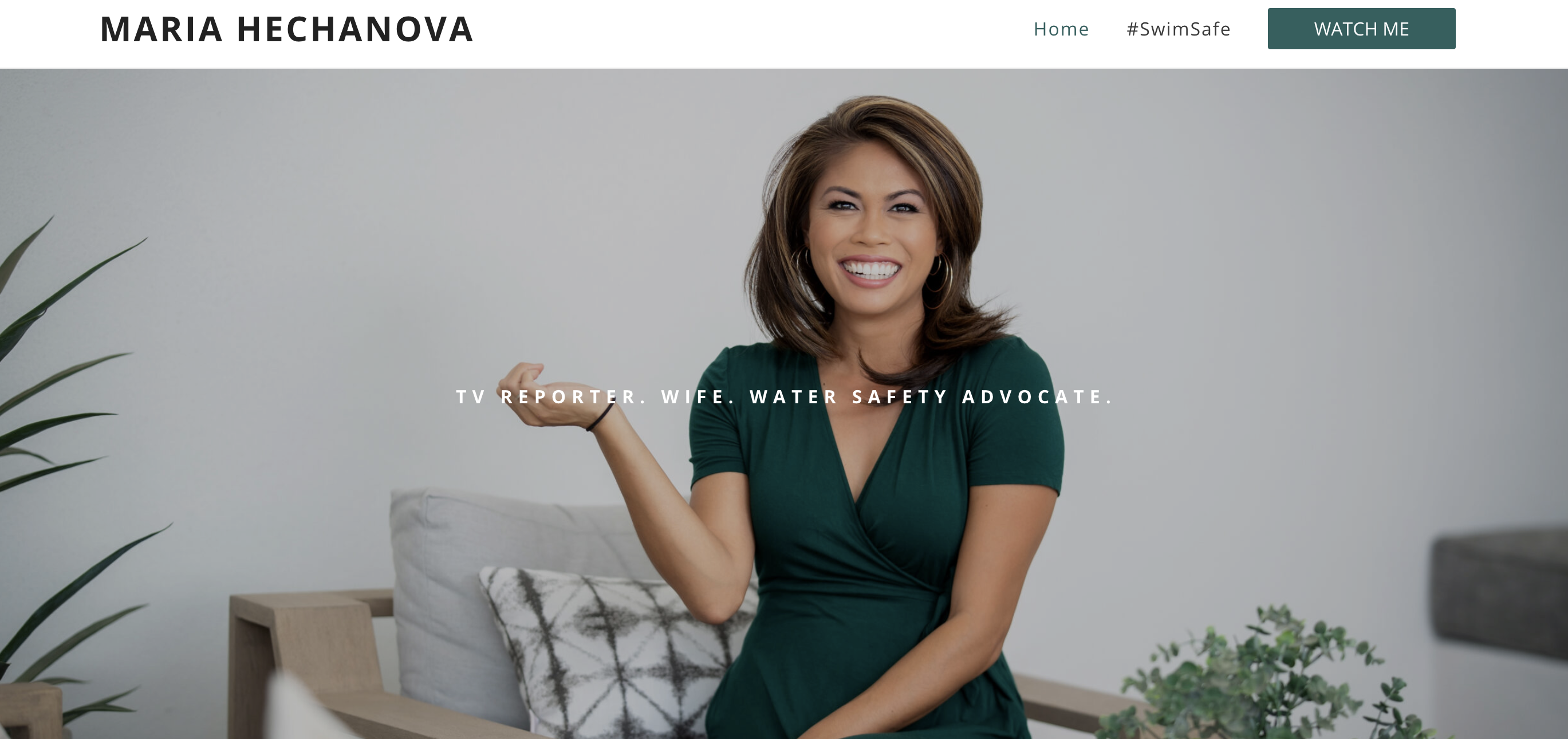 Hechanova, who has covered past UAT events, contacted Jacy Smith, Business Development Specialist for Perimeter83, to discuss hiring student to work on her website. "The project entailed a redesign of her existing website to be more updated and current," said Smith. "The focus was creating a visual portfolio with professional photographs, information about her personal campaigns, and embedded reels featuring clips of her work. A team of four students developed the new site on WordPress, with a focus on keeping the design simple so viewers could focus more on her content."
The student team was led by Jared Broyhill, a fifth semester student at UAT double majoring in Network Security and Artificial Intelligence. "My participation in the project fell under two main roles: I acted as the project manager, scheduling meetings, assigning tasks to our student team, creating deadlines, following up with the team, etc.," said Broyhill. "My second role was as the liaison between our team and Maria. I would exchange emails with her, call her and discuss the project, do video meetings, and generally update her on the website's progress (mostly through recording demos of the site) and sending her feedback to our team."
The full team included Broyhill, Edwin Kys, Samantha Jaros, and Chance Sweeney.
For Broyhill, this was an invaluable project for learning to lead and communicate properly. "The main thing I took away was how dynamic a situation could be between a client and a development team. Maria was great at communicating what she wanted for the site, and some days we would have to discuss a new direction for development, leading us to problem solve about how to accomplish our new tasks," he said.
Project-based education is critical for students at UAT, where tech education is taken to the next level to teach learners to be innovators. Working with Hechanova is something the students can add to their portfolio, and more importantly, their experience working in the real world. "It was an experience I feel will be very helpful in future professional endeavors, since I now know what directly working with a client is like and how best to communicate with them," Broyhill said. "Working with Maria was fantastic: she was very good at being clear about what she wanted, and it never felt like there was any lack of direction during our development. The interest she expressed in both the project itself and our team was also very welcome; she was very much enthused with the idea of students developing her site and wanted as active a role as possible, which made the site's development feel very much like a team effort from both us and her. Whenever we needed her to clarify something or provide extra information, she would do it in a heartbeat. It was a great experience overall."
For Hechanova, the feeling was mutual. "I wanted an online space outside of social media to showcase my personal brand and the group of students who worked on my website exceeded my expectations! It was worth every penny I paid to hire them. My website https://mariahechanova.com/ looks professional, communicates clearly, functions in mobile and desktop formats properly, and is designed to navigate easily. Program advisers warned me the project would likely take longer than a hiring a professional website builder, but I was happy to pay with the more affordable price—patience. I knew however long it would take the students would still be shorter than me trying to figure it out myself. I remember being a college student wanting ways to put real-world experience on my resume. This project helped them with that and it helped me... I call that a win-win!"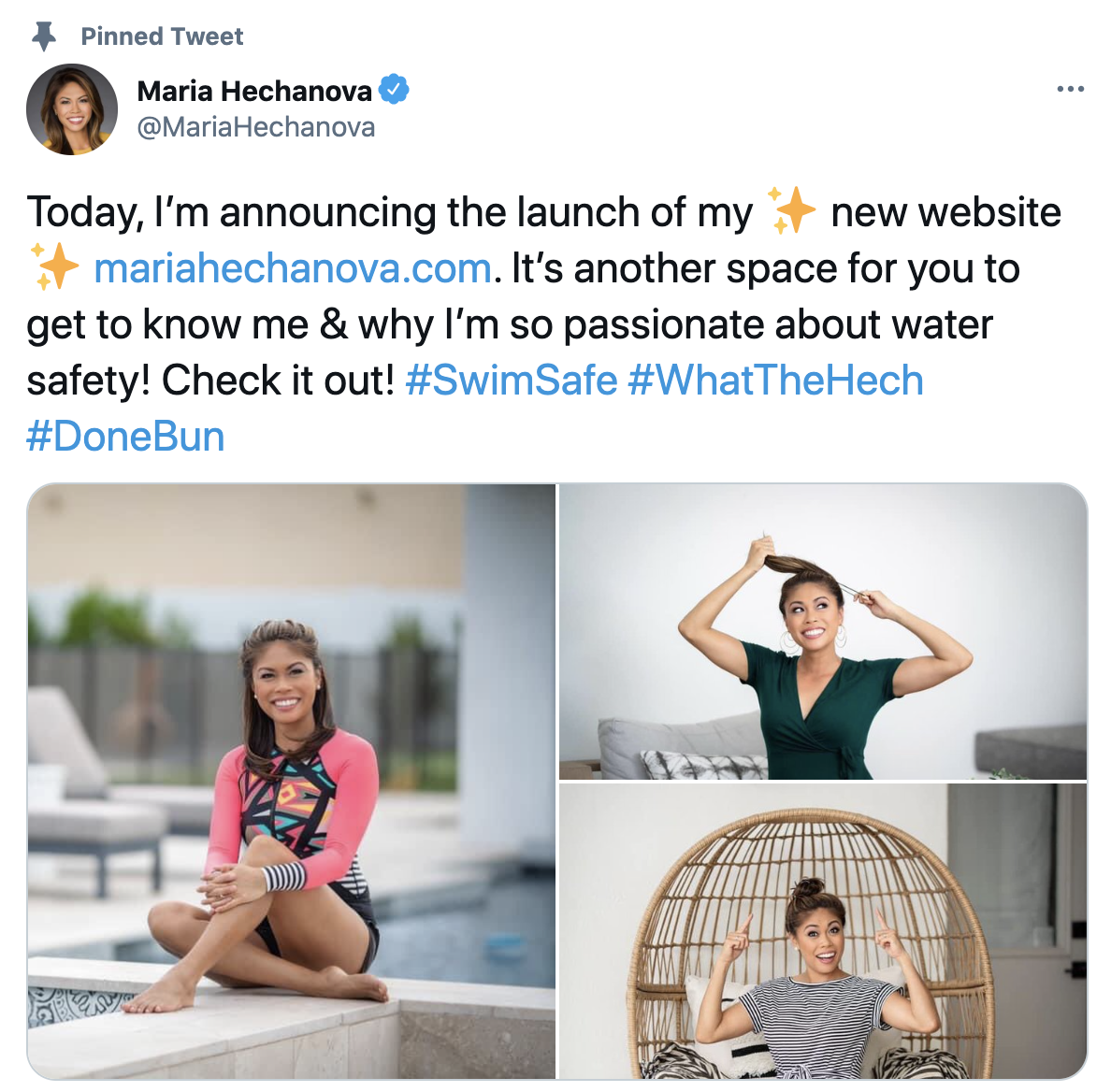 Businesses looking for help with similar projects are able to hire UAT to complete work in areas such as software development, digital video production, game development, web design, and more through Perimeter83, UAT's on-campus corporate training and technology startup coworking space. Find out more at https://perimeter83.com/ and email Smith at jsmith@perimeter83.com with any questions.