It's red vs. blue, and the competition is tense. If anyone drops the ball, UAT can forget about qualifying for regionals. But Team UAT is going for it, hoping their clear communication and teamwork will take them to the endzone with the most points possible...
No, we're aren't describing a UAT football game­­—that's cute. We're talking about the Collegiate Cyber Defense Competition (CCDC) baby, and we're going for the win!
CCDC is a nationwide cyber competition sponsored by Raytheon, during which UAT students compete against other schools, and as Jeremy Bunce describes, it's probably the closest thing we have to a football team at this university. Jeremy is a UAT grad and now an employee—the new Program Support Specialist who's also putting together this year's CCDC team.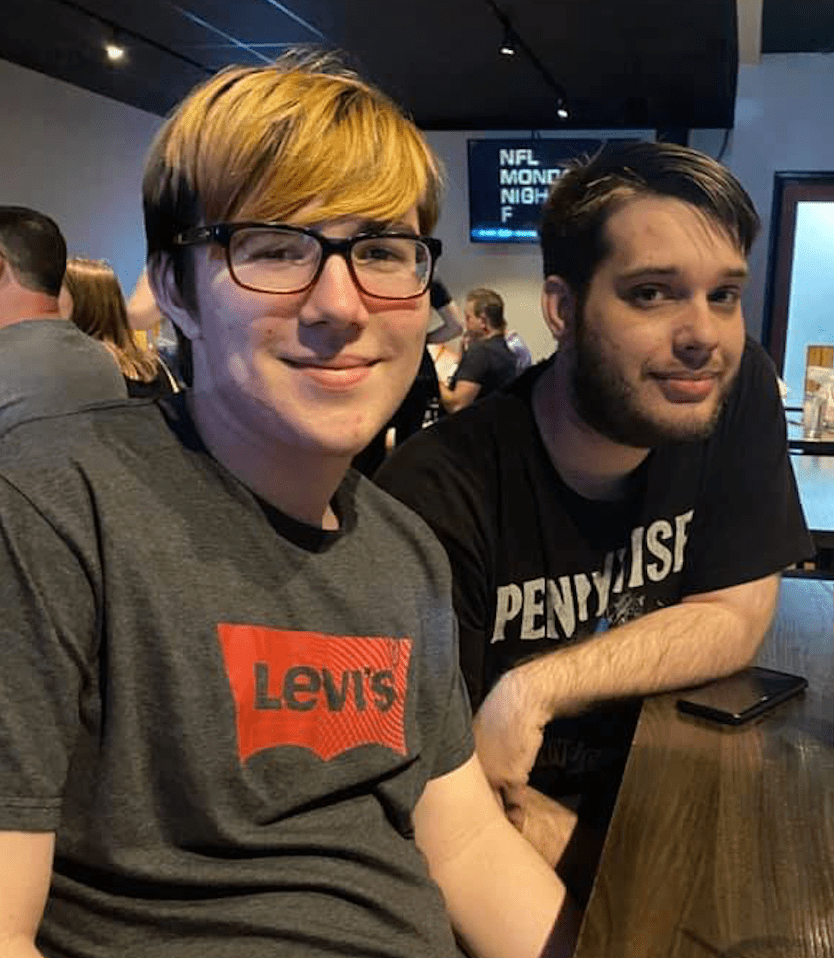 Jeremy Bunce (right) at an event with his cousin.
"We are in the early stages of forming the team, but both online and on-campus students can compete," he said. "I will be the assistant coach for this year's CCDC team. While this year's competition is remote, we plan to utilize this to incorporate online students and have flexible training sessions utilizing the cluster here at UAT."
The CCDC will be kicking off this fall, with the Invitational on Saturday, Nov. 21, 2020. Jeremy says that the Invitational is like a practice round for the Western Regional Collegiate Cyber Defense Competition, so it's a great time to get started.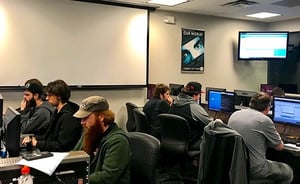 "The biggest misunderstanding with Collegiate Cyber Defense Competition (CCDC) teams is that only the most technical people can be effective team members. But in reality, passion and willingness to work with other is more important," Jeremy said. "Seniors can always teach younger students the basic technical skills beforehand, and the competition itself is supposed to be a learning experience."
"When it comes to network security, everyone is great at it when there are no issues," Jeremy continued. "However, what truly sets people apart in this major, and the field, is handling stressful situations and making the right decisions. Part of the nature of security is the value shines through during a crisis. In reality, everyone will make mistakes. A big part of the competition is being able to fix those mistakes before the red team can find them. Clear communication and teamwork will help the team resolve mistakes faster."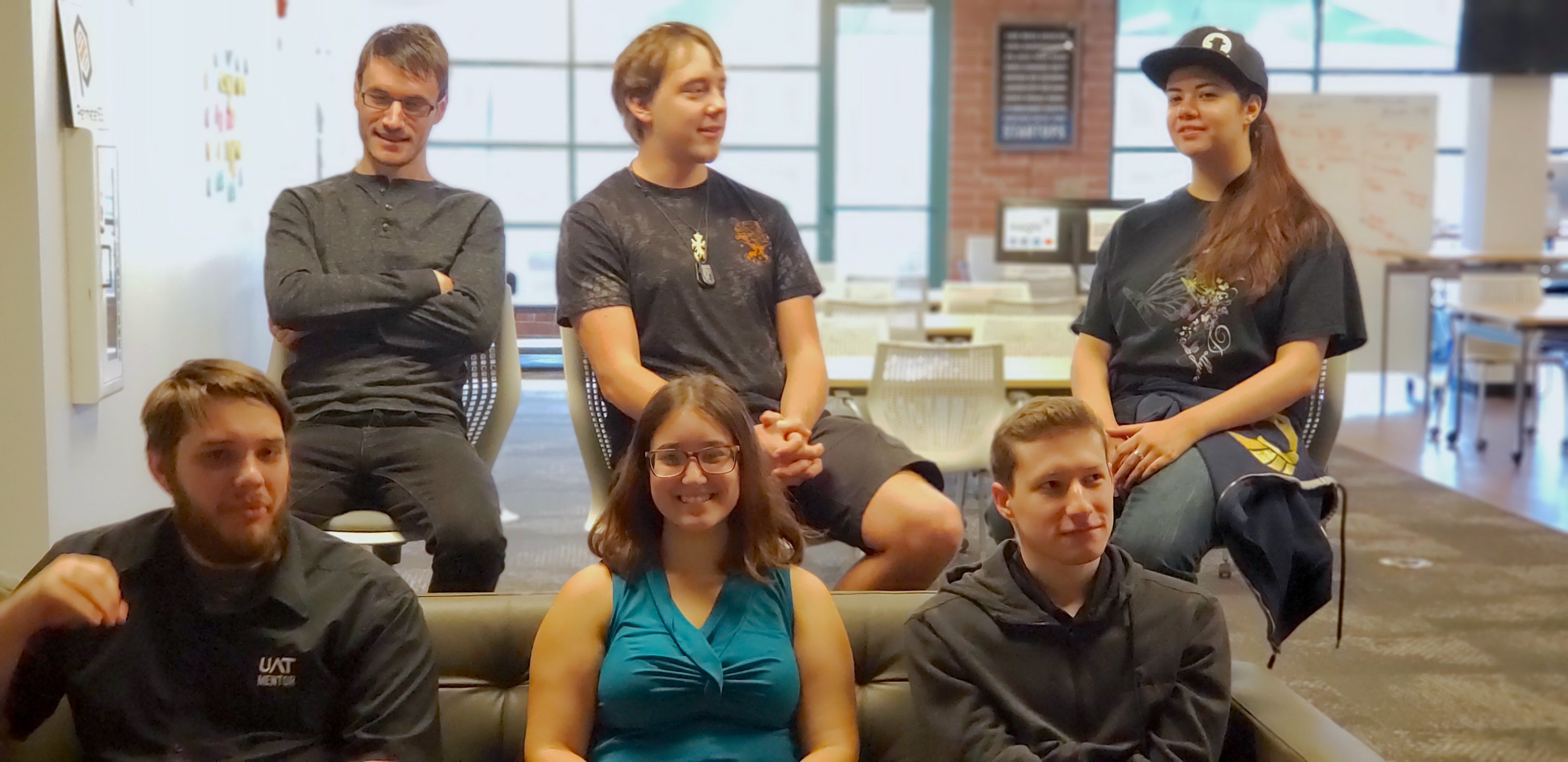 Past UAT CCDC Team.
Jeremy believes that UAT's success at past competitions is partially due to the team's technical talent, but wins are also achieved thanks to the teams' ability to work well under pressure. He said he has been fortunate to lead students that not only excel in preventing problems, but they are also agile and quick to recover after something goes wrong.
Don't worry, if that has you stressed out, it's supposed to! Jeremy said that CCDC is additionally meant to be a stress test, requiring everyone to work well under pressure.
But hey, pressure makes diamonds. Go for it.
---
Collegiate Cyber Defense Competition (CCDC) Dates
Invitational: Saturday, Nov. 21, 2020
Qualifier: Saturday, Feb. 6, 2021
Regional: Friday March 26, 2020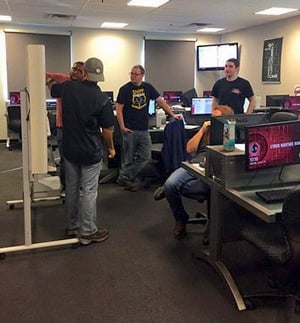 The invitational will be available to all students. The Qualifier and Regional will be only available to 8 people who will be selected by the CCDC captain. Students must have access to a web camera to be able to compete in this competition.
To sign up, email Program Support Specialist Jeremy Bunce at jbunce@uat.edu. We are looking for students who have skills in firewall defense, active directory, Linux/Windows administrations and customer service.
If you have any questions, feel free to email Jeremy.
---
Find out more about UAT Cyber Security Degrees! Visit https://www.uat.edu/cyber-security-degrees.