At UAT, we're proud to share stories of exceptional tech entrepreneurs, and this month we're focusing on digital marketing. And in addition, since February is Black History Month, we feel it's important to highlight black owned technology businesses.
We talked with Aimee Parker and Justin Croxton, entrepreneurs who have created successful businesses in this field, to find out more about what the digital marketing industry is like, what their personal experiences have been, and what advice they have for students pursuing this field. Their answers are insightful and encouraging; read on to be inspired!
Meet Aimee and Justin. Aimee is the Founder and Owner of her Digital Marketing Firm, Precision Media & Designs, based in Phoenix, Arizona. Justin is a Managing Partner at digital marketing and media solutions provider Propellant Media based in Atlanta, Georgia. We asked them seven questions about their careers and companies…
How did you get start started in digital marketing, and what made you decide to start your own business?
Aimee: I got started right after college. I majored in marketing because I wanted to be able to pour back into my family who had dreams of becoming business owners. A week after I graduated college, I landed my first marketing position at a traditional marketing firm and realized that they did not focus on digital at all. I took an initiative to start a digital marketing department at the company that took off and skyrocketed, and I haven't looked back since.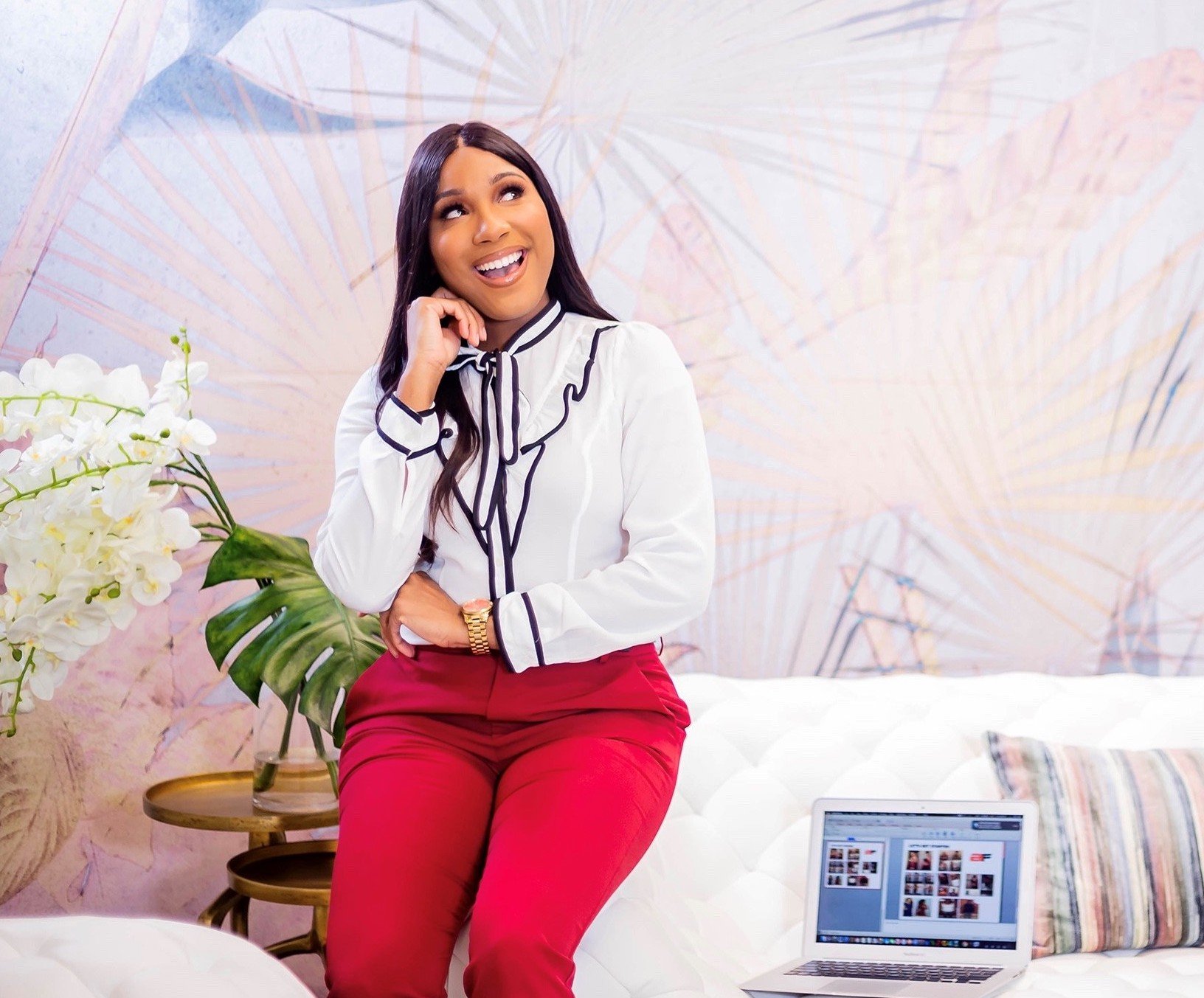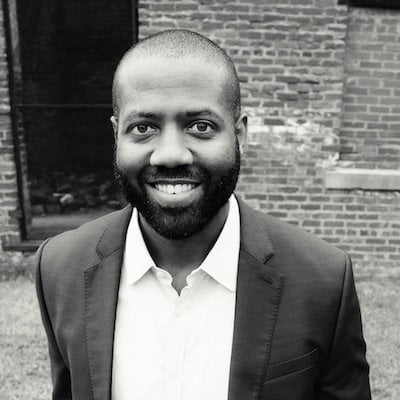 Justin: I was leveraging digital marketing for class A office commercial real estate investors when I worked for Jones Lang LaSalle as a Vice President in 2010. I was fascinated with the ease in marketing with email and Google Adwords. You can have a client anywhere in the world and still work from home. I left commercial real estate to go to business school (NYU Stern School of Business) in New York. I saw what many of my classmates were doing hustling to get internships in banking and consulting and I knew based on what I did around digital marketing, it was the space I wanted to be in long term. So I started my own consulting practice (Que Commerce) as an internship for myself in 2012, landing a few clients, and then continued with Que Commerce after graduating. Then in 2014, when I moved back to Atlanta, I formed Propellant Media with a group of guys. The rest is history.
What is the most difficult part of owning your own agency?
Aimee: I think the most difficult for me is making sure you continue to hold the client accountable without being overbearing. For instance, I always tell my clients, I can get you noticed, I can drive traffic, I can get you leads, but it is up to you to do the work within your own company, to have great strategies, sales processes, and systems in places to be able to make sure these clients become loyal to your business.
Justin: Grooming talent and staying focused on your core offerings. The people and our team we have are amazing. But trying to figure out how best to groom the team can be difficult. For example, should everyone be focused on executing Facebook AND Google Adwords campaigns, or should they be focused on one channel. Should we as an agency only focus on geofencing marketing or provide more services that can impact client growth revenue and customer acquisition. These decisions have been tough, but also lended themselves to serious growth for us as we still differentiate our firm with geofencing, OTT Advertising, and programmatic offerings, while providing omni-channel and data marketing tools to help enterprises grow.
What inspires you?
Aimee: My parents inspire me. They both quit their full-time jobs where they were very comfortable to follow their dreams as business owners. They are grinding it out every day and have had so much success in such a short amount of time that it pushes me to continue to run full force after my own dreams.
Justin: My faith and my family. They give me strength every day and my hope is I can leave a legacy for the generations after me.
What are the skills (either technical or soft skills) people need to be successful in a digital marketing career?
Aimee: You have to be really good with numbers and data. I would say that is the most important. You need to be able to look at a chart that holds things like Cost Per Result, Impressions, Reach, etc and understand what that means for the business and whether or not you need to shift your efforts.
You also need to be very flexible because in digital marketing, what works today may not work tomorrow and what works tomorrow may not have worked yesterday. It is ever-changing so you have to be able to dive in, and figure out the changes in a matter of a few hours or it could be detrimental to your campaign.
Justin: Patience and an openness to learn. So many skills you can gain in this space, and many times we see kids come out that want to do so much. My advice to them is to become an expert in one thing, then move on to another and then another. Our goal at Propellant Media is to groom well-rounded marketing professionals who can exude confidence and furnish well rounded insights for clients. But you have to be patient and start with 1 or 2 digital channels first.
How do you feel digital marketing will continue to evolve?
Aimee: We are going to see more and more platforms pop up that you can market on and marketers themselves will have to be able to evolve themselves to be able to learn and pickup on things quickly. It is already happening but, we will see traditional marketing start to die and all things will be digital. It will become more complex and more expensive to market digitally, especially in the paid space but, that is where your expertise will come into play to make it work.​​
Justin: Data will continue to be the leading indicator for brands that focus on digital marketing. But with Apple IOS updates and privacy laws, it will likely become slightly more difficult to discern ROI and what's working. Brands will continue to demand more data to make marketing-based decisions, but that data will become more difficult to come by as a result of privacy concerns around the world. So there will be a balance, but digital marketing is here to stay will you will see more brand still divert more dollars to digital, because that is where most consumers are spending their time AND it's still more trackable compared to traditional media.
What are some prevalent challenges you have faced as a minority in the technological field?
Aimee: I have had so many. I have never in my career worked alongside another black woman in this field. I've worked with maybe 1-2 black men but NEVER a black woman and so oftentimes, I found myself being cut off in the middle of meetings, being ignored, and I have also endured my peers not believing in my ability. I can recall a particular company that hired me to lead digital marketing and never allowed me to lead. They would always suggest that someone looked over my work and questioned my ability. It's been tough but it never discouraged me because I had a greater goal in mind.
​Justin: Frankly, it's been access and just giving us a shot. We received the Inc 5000 Fastest growing companies award in 2020 and was number 78 on the list of 5000. And many times, whether it's internal bias, a less-than proactive nature by companies to hire diverse firms, or simply the ease to work with people you know, we at Propellant Media simply want to be given a shot. We put our team against anyone. We are driving cost per leads at $5.00 of good quality for academic institutions let alone other industries. We offer great omni-channel reporting and put together comprehensive digital plans that work. I can talk about these accolades and accomplishments all day. But the progress won't be as speedy until more directors of marketing and CEOs of companies show an appreciation for diverse marketing vendors and consider how diverse marketing firms like Propellant Media can impact growth within their enterprises.
What kind of progressions would you like to see happen for Black people in your field?
Aimee: I would love to see more black women in this field. I find it hard to connect with other black women with whom I can just really talk about SEO, SEM, paid social ads etc. It is very rare. I would like to see more black people in leadership for this field and I would love if companies became intentional in hiring blacks and trusting that they know what they are doing and not second guess them. That is my hope for the future. I want to see more of ME!
Justin: I would like to see more African Americans in leadership positions as well as more diverse owned vendors be utilized by larger enterprises. It starts with an internal change in the philosophy of hiring by senior leadership. And then there is having data that tracks hiring and utilizing diverse owned firms.
Here's another way to look at it. We've worked with organizations in which their customer base is 50% minority, and yet their marketing team of 15 has only 1 minority employee. How can marketing decision and creative ads speak to your diverse customer base if you don't have people who understand the culture, nuances of the culture, and background of your audience? That sense and appreciation for diversity will only fuel growth within their enterprises.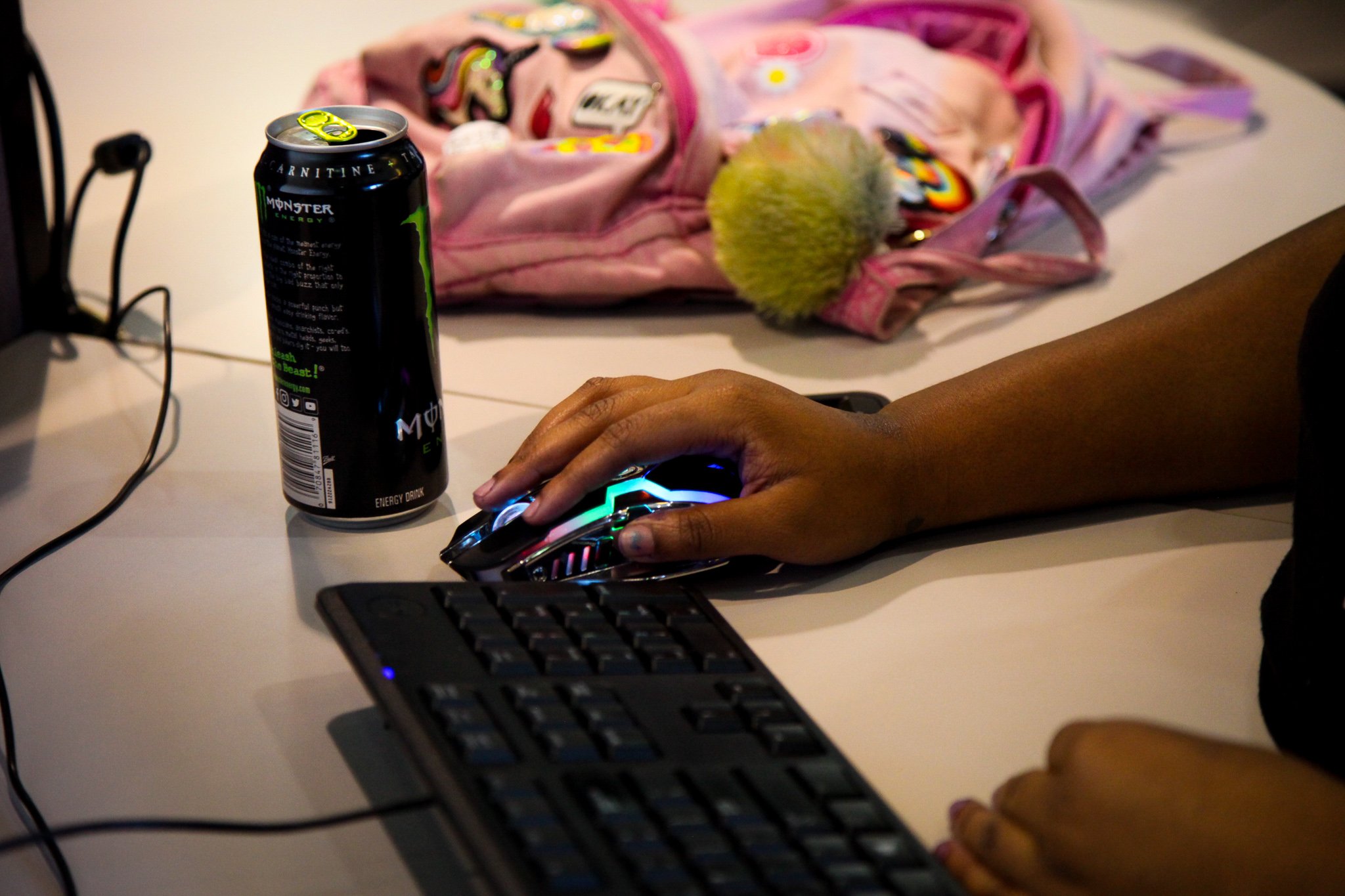 ---
Thank you to Aimee and Justin for sharing, and we wish them continued success! If you're interested in studying digital marketing, UAT has several options for degree paths in digital arts. Take the first step... apply now at https://uatfastapp.com.
And read on to find out more about our programs.
Digital Marketing:
UAT's Digital Marketing bachelor's degree program has a career-focused curriculum providing students with the skills, experience, and portfolio that hiring organizations are seeking. UAT students will learn digital advertising, search engine optimization, mobile marketing, how to create engaging content utilizing emerging platforms, and more.
https://www.uat.edu/digital-marketing-degree
Advertising Art:
Degree seeking students will learn about the history and evolution of advertising as it relates to art, and create in mediums including visual design, photography, drawing, and digital media art within a working agency environment.
https://www.uat.edu/advertising-art-degree
Digital Video:
UAT's digital video courses combine the fundamentals of digital filmmaking technologies with artistic production to create an advanced degree for students wanting to launch a career in digital filmmaking and video production.
https://www.uat.edu/digital-video-degree