Every Month is Pride Month at UAT
This Pride Month, we want to highlight the importance of diversity and safe spaces on a college campus. Last year, the University of Advancing Technology (UAT) students founded their very own GSA Club (Gay-Straight Alliance Club). GSA (Genders & Sexualities Alliance) clubs serve as a safe space for LGBTQ+ individuals to gather and form a community to discuss the issues impacting them.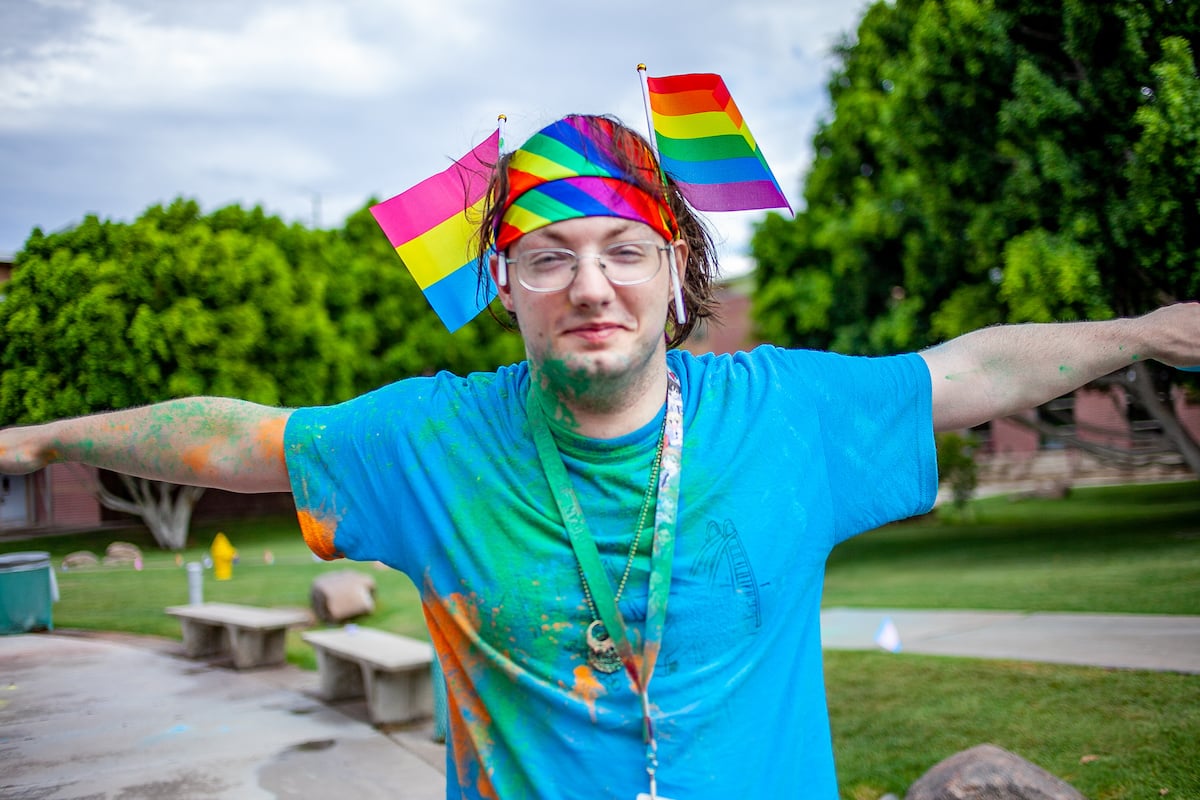 Cyn, an influential organizer of University of Advancing Technology's GSA Club established in 2021.
Not only do GSA clubs form a safe community, but according to the GSA Network, research has shown that the presence of a GSA club has a positive effect on students' health, wellness, and academic performance. Research has also shown that GSA clubs decrease the risk of harassment based on sexual orientation and identity, creating a safer campus environment for all.
Currently, there are over 4000 GSA clubs in schools across America.
Here at UAT, we believe in the importance of diversity on our campus and creating a safe environment for all of our students to express themselves. In 2018, the Association of American Universities found that out of more than 180,000 undergraduate and graduate students, 17% identified as having a sexual orientation other than straight. In the same poll, 1.7% of students identified as having a gender identity other than cis.
As this is a significant number of students, we believe that it is important for all colleges and universities to celebrate this diversity. The American Council of Education has found that diversity is important in higher education because it enriches education, promotes personal growth, and strengthens communities.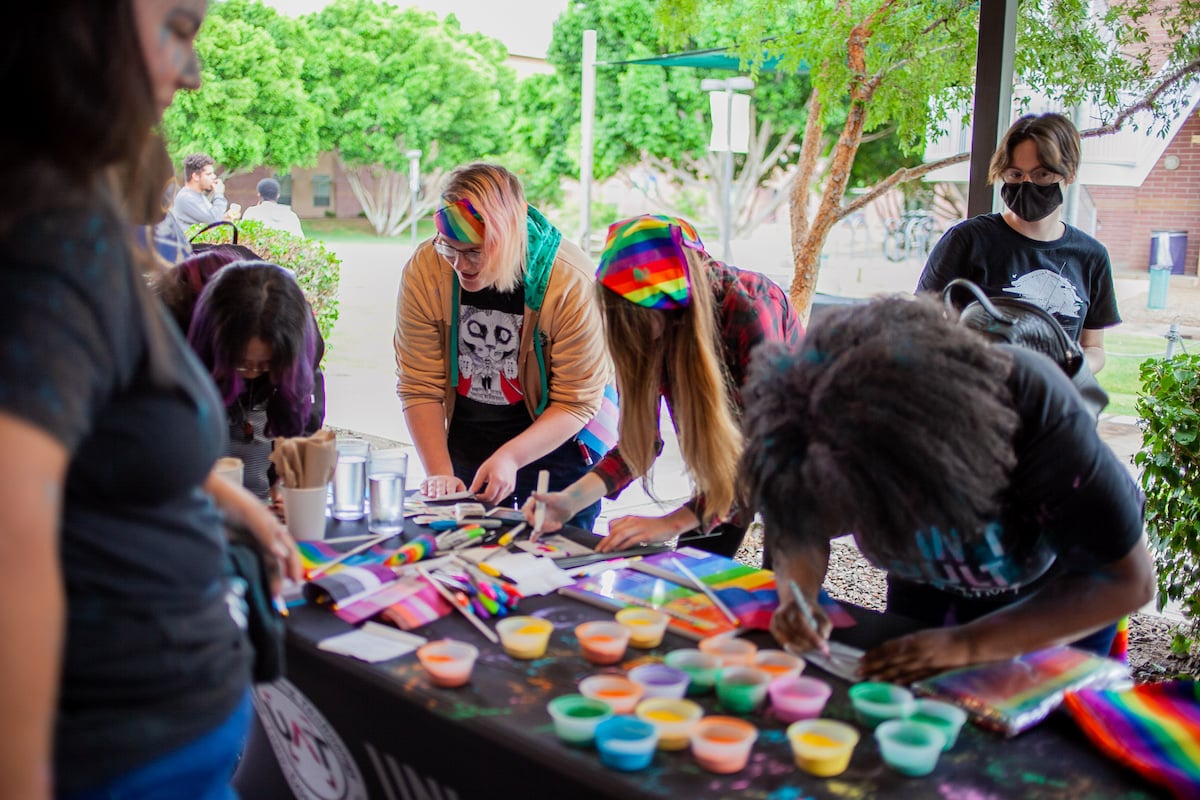 Students at University of Advancing Technology's Pride Celebration, organized by the GSA club.
Creating a Safe Environment For Students at UAT
UAT acknowledges that diversity and inclusion are very important when it comes to creating a welcoming environment for students. GSA clubs are just one of the many ways universities and students can do so. Other ways UAT creates a safe environment are:
Listening to our students: When students have ideas for clubs, activities and other ways we can embrace each other and inclusivity, our student government (Geek RHO) and our staff listen and work together to support these ideas.
Celebrate diversity: While GSA is an identity-focused club, we have many interest-based clubs where students can connect over shared interests including robotics, coding, gaming and even Star Wars and Nerf! Many students join multiple clubs, so this expands GSAs reach into other, smaller groups campus-wide.
Challenge conventional ways of thinking: On a diverse campus, students will be faced with viewpoints that may not be similar to their own. At UAT, our diversity efforts are focused around learning to appreciate the diversity of thought. We encourage and teach our students how to identify differences in thought, diversity of perspective and identity and listen to these views to understand their peers.
UAT will always work towards making our campus environment a safe space for all students. We celebrate the LGBTQIA2s+ members of our community not only during Pride Month but every month.
H

A
P
P
Y
P
R
I
D
E
!
---
Check out some photos from UAT's Pride Celebrations!