At UAT, we are committed to helping our students find great employment and internships that match their skill sets. In fact, our Students Services team is actively working with companies who understand that although things may be different right now, we must still keep moving forward.
One such organization is Lights Camera Discover (LCD), a 501c3 nonprofit organization led by Executive Director Kema Charles, that provides underserved youth opportunities to develop confidence, build self-esteem, and learn teamwork through digital arts programs.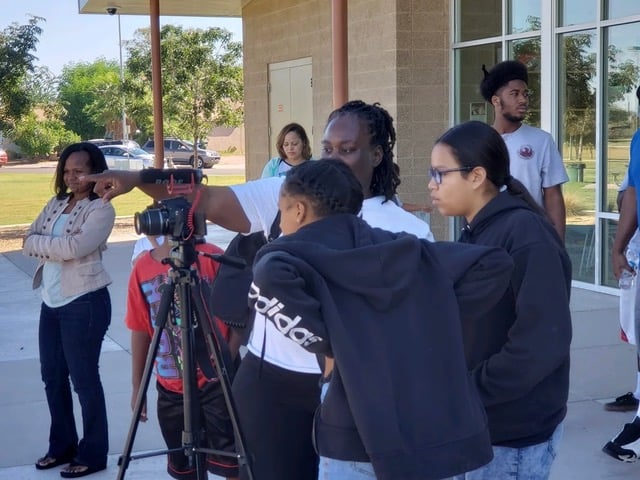 Kema Charles, Executive Director and Founder of Lights Camera Discover works with students on filmmaking and animation basics.

In addition to working with Student Services to match students with the needs of their nonprofit, Lights Camera Discover also works with Crystal Onyema, a National Admissions Representative at UAT. "I've known Kema Charles for seven years," said Crystal. "We randomly met at an old job and connected from day one! I have now been on the Board for the past five years. Before that, I taught screenwriting and helped run the bootcamps."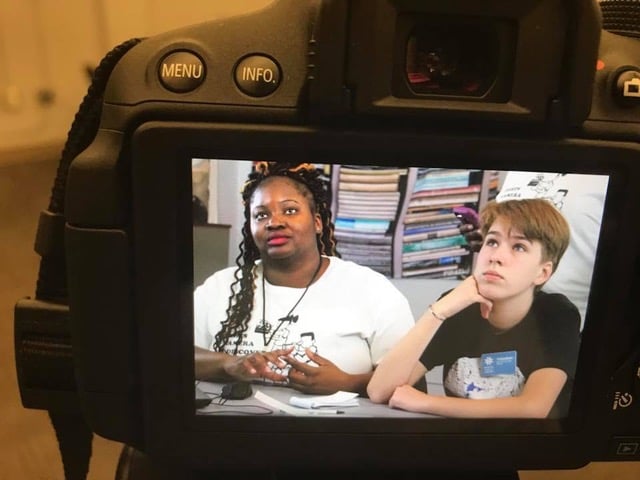 Crystal Onyema a National Admissions Representative at UAT, is a Board member and volunteer at Lights Camera Discover.
Crystal says that thanks to Kema, LCD is really on the upswing. "Kema has taken the nonprofit to several other cities but still calls the Phoenix area its home," she said. "Dozens of successful workshops have been carried out and students spend time creating, shooting and editing their own films/animations. Kids who initially come in shy, withdrawn or with a defense mechanism are seen to gain confidence, and break out of their shell. For some, it is the first time being asked to be a part of a team, have responsibilities to carry out tasks. Some of the subject matter focuses in on self-confidence, social awareness and anti-bullying."
We had a chance to ask Kema to share more about LCD and how the organization works with our students.
Please tell me about your organization and your mission.
Lights Camera Discover (LCD) was built on a simple foundation; to effectively break the circle of generational poverty, you must equip the next generation with education in careers that are "in demand". Our mission is to provide free, accessible and effective Science, Technology, Engineering, Art, and Math (STEAM) programming leading to secondary education and then to STEAM careers where the goal is closing the circle in generational poverty.
We develop in our students a sense of pride, self-worth, strength and appreciation of community commitment through performance and digital arts. Lights Camera Discover will be one of the catalysts to infuse a cooperative spirit that will bring forth the creativity of oneself.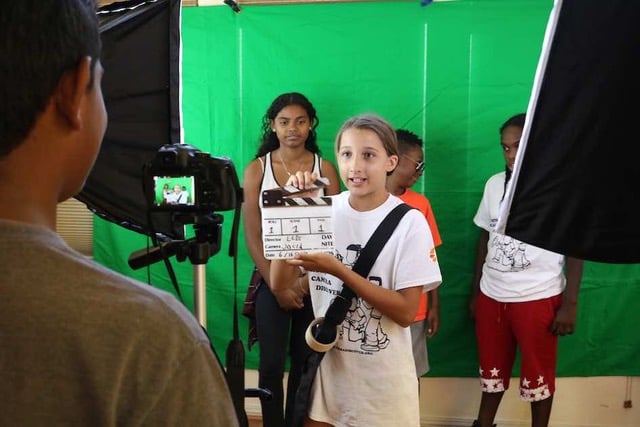 How did you get connected to UAT?
We were a part of a work study program with another school. When they closed, some of the students we worked with ended up enrolling at UAT, and it was the first time I had information on the school and reached out to form a partnership.
What are the values of your organization?
As part of our efforts to give youth a voice through the media arts, Lights Camera Discover offers an on-going program to train local youth in digital storytelling and animation productions. Lights Camera Discover is an award-winning program in which students learn filmmaking and animation basics alongside anti-bullying and social awareness.
A key component of our program, and a core value is engagement, community engagement. Whether it's donating, volunteering or creating awareness, community engagement is critical to our success. We have a financial need to market and hire professionals for roles that we need, a dedicated resource, and as of now we have commitments from volunteers to serve those roles. In some instances, the parents don't have time or capacity to be actively involved for a variety of reasons. Our volunteers come on and ensure each child knows they have support. We firmly believe each child is one caring adult away from success and we take pride in knowing that we can be the caring adults. Funding can help us recruit, train and retain those volunteers that take pride in making an impact.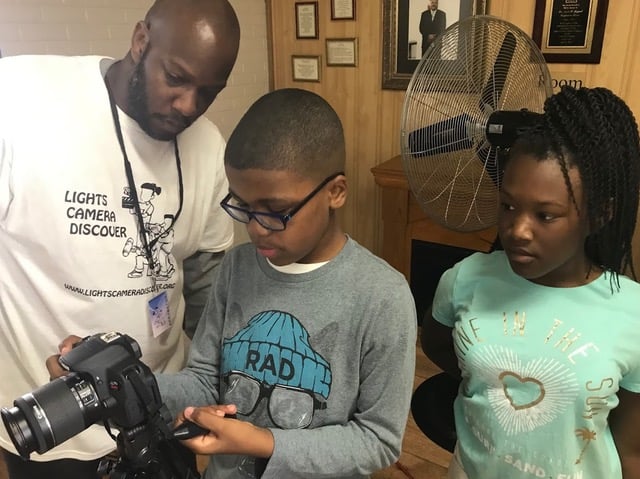 How do UAT students work with your organization?
UAT students are used as instructors or instructor assistants for our youth programs.
What are more ways you would like to work with UAT in the future?
I would like to start bringing youth in our program on tours to the school to show them that there is a place locally to further their education. Our goal is to scholarship students to attend UAT when we build funds for that.
What is the current job outlook in your industry given the changes from COVID-19?
We have held back on programs for the remainder of 2020 so that we can facilitate our programs in the safest way possible. We will be making our class sizes smaller and have sanitizing stations and socially distant desk for the students.
How is it important to connect and work together?
The world of technology is ever rapidly changing, and in order to prepare our youth, we have to be able to expose them to tomorrow's trends and technology today. Working with UAT allows us to secure the best training for our youth. Our approach to incorporating student teachers makes sure we are focused on both trendy and current, relevant content and will provide strong foundational skills needed for success.
Partnerships are vital to ensuring we are reaching not only underprivileged youth, but also allowing all youth across Phoenix a chance to turn their imaginations into opportunity.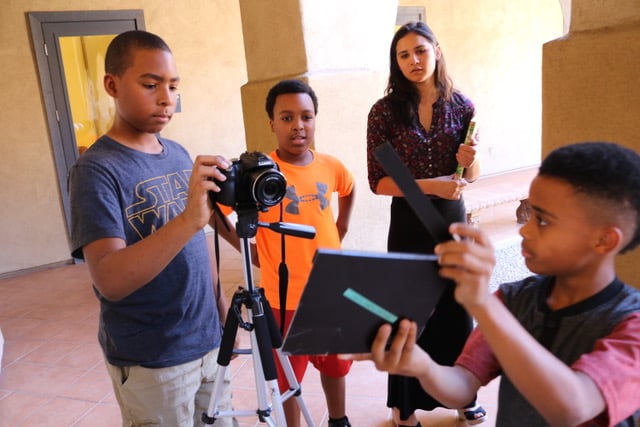 At UAT, we are grateful for parners like Kema, and we are excited to watch her organization grow and make a difference. According to Crystal, "The nonprofit has started to gain widespread attention, gaining community service awards and partnerships with the Phoenix Suns, NBC 12, South by Southwest, and several other organizations. Interns would greatly benefit from hands on experience, both on the technological and entrepreneurship side. Having a hand in making a huge difference in children's lives is the cherry on top!"
---
Want to find out more about opportunities for UAT students? Email studentaffairsteam@uat.edu or call 480-351-7876. Whether you are a student looking for a placement, or an organization that would like to hire interns or employees, our team will do their best to match the right students with the right positions. The future is now!