High Fives and the Latest Technology
This message is mostly about new technology, but I want to share a couple of shout-outs before getting to that. During the Thanksgiving weekend, over 25 University of Advancing Technology (UAT) cyber students and their professor, Aaron Jones, volunteered their time at Basha High School. This UAT contingent was at Basha to help set up a new network lab. The need for cyber professionals far exceeds who is out there and in the education pipeline. By allowing high school students to get their hands and minds working on cyber gear, these UAT students build enthusiasm that helps make a dent in unfilled cyber jobs.
I also want to celebrate everyone who took part in November's Extra Life event championed by UAT's esteemed Derric Clark. Through challenges, streams, and donations, the UAT community raised over $2,700 for Children's Hospital and was among the top 15% on the leaderboard second for teams with university in the title. Gaming, streaming, and tech'ing for a cause falls squarely in UAT's vision and values. Cheers and pride are aimed squarely in your direction. I am also excited to see where UAT places in 2022 when the team raises funds across the entire year.
And now on to tech.
Blockchain, crypto, and their downstream uses, like metaverses and NFTs, are a new emerging technology like nothing before it. The idea of a simulated world that humans can inhabit for entertainment and work has been a part of techno-geek culture since the days of Neuromancer and Ready Player One. There have been tastes of what it could be in Second Life and in each iteration of virtual reality as it has evolved over the past decades. These moments always came across as early proof of concepts waiting for technology to catch up.
We may be getting close.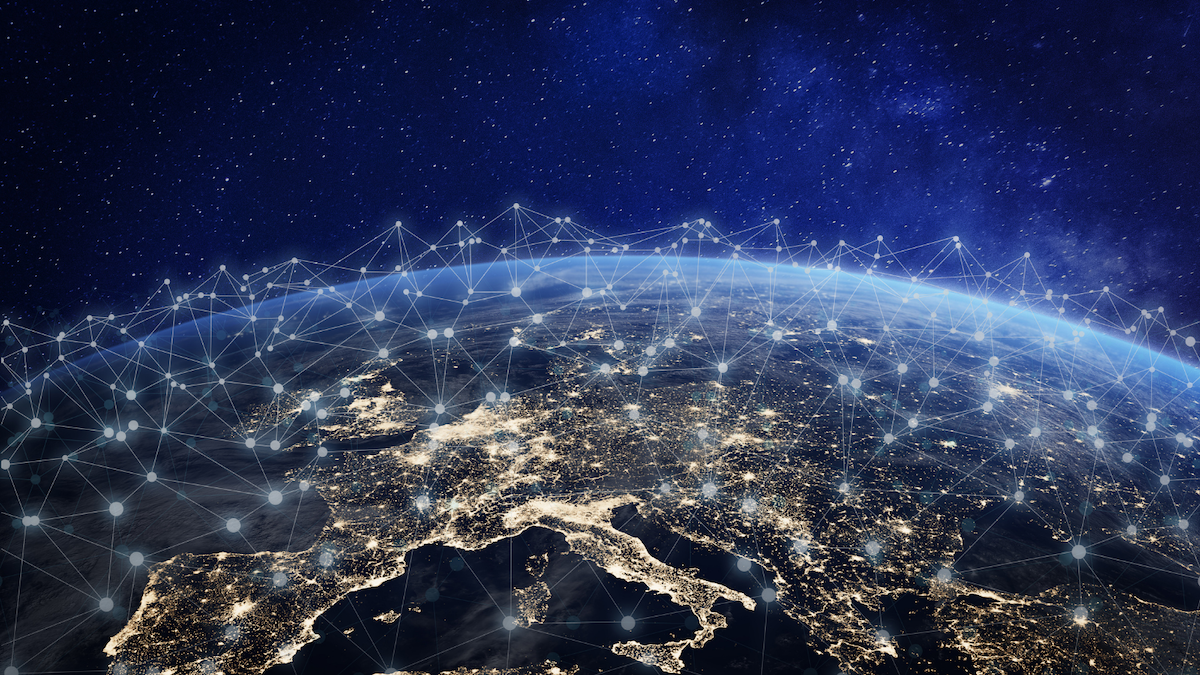 High bandwidth internet is reasonably everywhere. Cloud technology with edge architecture supports large-scale digital environments and potentially real-time remote rendering. Blockchain and similar crypto offer security for transactions and unique identification and assets. With deep-pocketed tech companies betting on this as a new technology future, funding exists to develop the tech during the years when immersive worlds aren't generating meaningful revenue.
Much like the Oklahoma land grants of the 1800s and the carving out of domain names during the 1990s, digital settlers/innovators are moving fast to stake out this new digital terrain.
Many of us have seen ads for the idea of Facebook Meta. These images of immersive jungle animal art are blanketing our holiday season. With no products to promote, this campaign is more about establishing the idea of a metaverse as an evolution in the thoughts of the world's social media users. Facebook wants to set a mental framing that if social media is about connecting people across time and place, then the future of our interactions will lean in on digital immersion. Like other pioneers in a new landscape, Facebook wants its approach to be what sticks first in our thoughts and conversations. They know that being first while defining a new technology is a hit-and-miss proposition when it comes to establishing what the market ultimately settles into. They also know that their odds are better if they promote their idea early and often.
Countries and cities are also carving out their place in virtual immersion as a way to prepare for what may be a new future definition of what spaces are. There isn't land left on Earth to claim short of going to war. But a virtual Earth is a wide-open proposition. As a part of their Vision 2030 plan, Seoul is funding a metaverse where residents can pay their utilities, attend festivals, interact with city planners, access the library, take classes, and connect with each other in a virtual world based on that city. Targeted for completion in 2026, with phases rolling out beginning in 2023, Seoul is leveraging its digital-savvy population to be the first major government to gain all the learning advantages of diving in early with this technology.
See https://www.washingtonpost.com/world/asia_pacific/metaverse-seoul-virtual/2021/11/27/03928120-4248-11ec-9404-50a28a88b9cd_story.html.
Moving quickly to pave the way for new technology adoption, Ukraine's Parliament passed a law that legalizes and regulates Bitcoin last September. This early legitimizing of digital currency at a country level represents the beginnings of an ambitious campaign to accelerate acceptance of Ukraine's existing trade in crypto. At the same time, being first in as a government at a moment when crypto is just arriving at its moment of mainstream option has the potential to rebrand the identity of this country.
See https://www.cnbc.com/2021/09/08/ukraine-legalizes-bitcoin-and-cryptocurrencies.html
Your future will likely involve spending time in a metaverse, transacting using encrypted digital assets. This future could be as wide open for new ideas, companies, and tech as the Internet looked in the early 1990s. You absolutely want to watch this and ponder it as you choose courses, innovation projects and build your tech tool kit.