The University of Advancing Technology is a 100% STEM university, and that extends even beyond the traditional student population.
Nestled in the second floor of the main campus building, Perimeter83 is UAT's one-of-a-kind corporate training and technology startup coworking space. But as a member of Perimeter83, there's so much more available outside of the space. The coworking space is designed specifically for tech startups, with access to technology and services you won't find in other places, including 3D printers, laser cutters, a robotics lab, and access to more tech talent per square foot than any other resource in Arizona. The concept of Perimeter83 is that startups and businesses have access to the entire UAT campus with flexible desk space (The Study), conference rooms, and dedicated offices.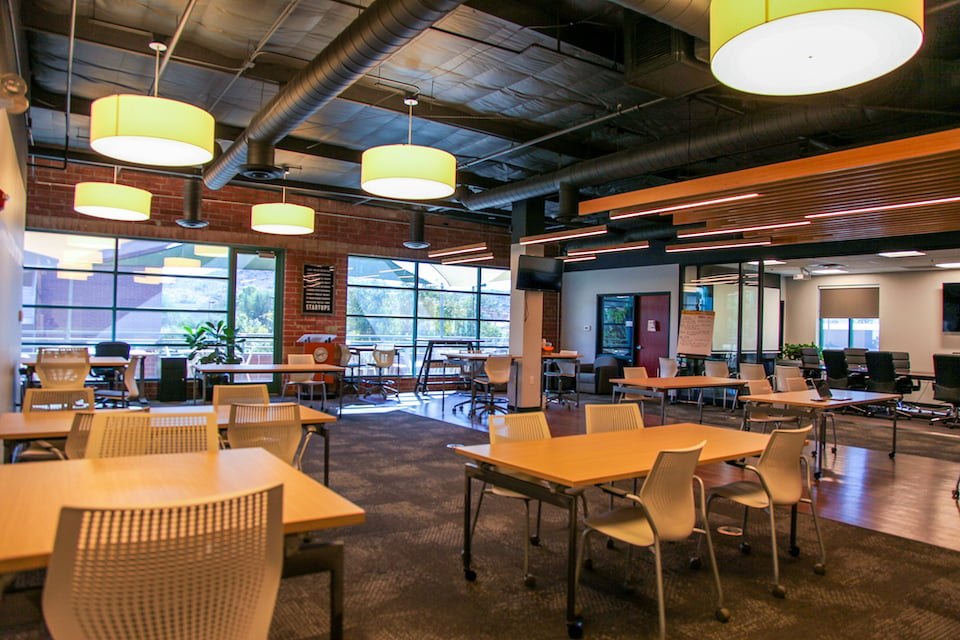 Business Development Specialist Jacy Smith leads Perimeter83, bringing her own personal tech experience into the mix. "I myself was a tech entrepreneur," said Smith. "After I exited from the company that absorbed mine, I wanted to take some time off, but was just browsing on LinkedIn one day to see what kinds of jobs were out there. I spotted this position and had already been working with UAT for the past 4 years through CodeDay. It turned out to be a great fit for me."
Smith definitely fits right in with UAT's community of technophiles, innovators and entrepreneurs, and she's very excited about a brand new offering now available to UAT alumni. "Typically, individuals and startups sign up for memberships, but now, UAT alums can also sign up as members, while greatly expanding their options!" said Smith. Called the Expansion Pack, Perimeter83 is now bundling a discounted shared room in Founder's Hall (including rent and utilities), Perimeter83 membership, and 5 meals per week in the café—solely available to UAT alumni, and with only a month-to-month commitment.
According to UAT Provost Dr. David Bolman, "The students have paid their dues and earned their degrees; UAT is now supporting their next step." All students that graduate from UAT are required to complete a Student Innovation Project (SIP) throughout their time in class. "This Perimeter83 Expansion Pack will provide extra time for graduates to get their SIP ideas market ready, as well as help kickstart the local tech ecosystem," Dr. Bolman said.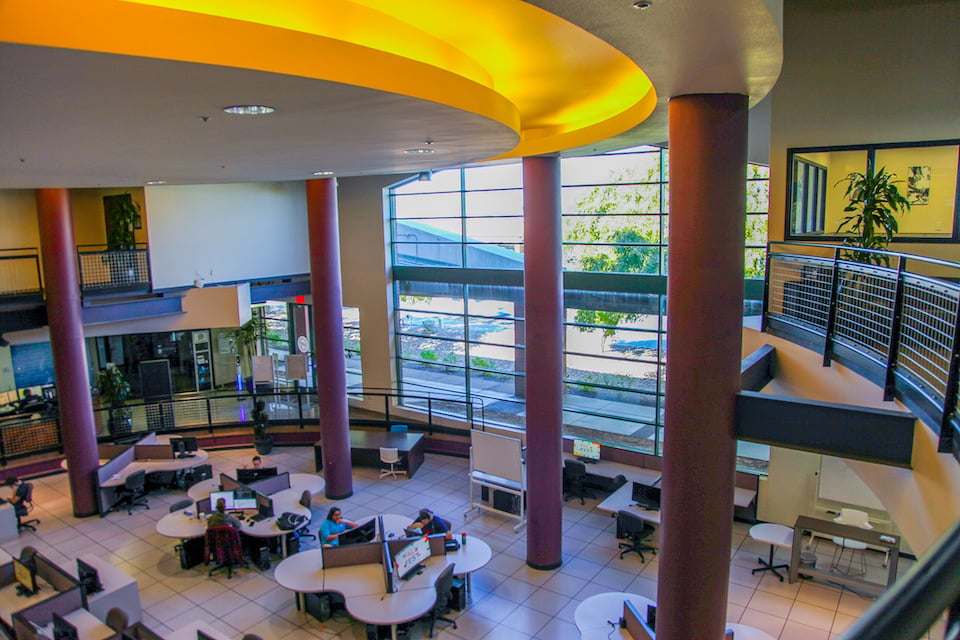 In addition to all of the resources Perimeter83 has available for its members, there are also certificates offered through UAT in 12 different subjects, including cybersecurity, blockchain, app development, technology leadership and many others. Startups and businesses can also leverage student talent by contracting UAT for professional services, such as video game development, software development, and video production. It's a low-cost alternative to developing and launching a new concept or minimum viable product (MVP).
Entrepreneurs have the ideas, and Perimeter83 is ready to help them execute those ideas. Find out more at www.perimeter83.com.
---
Reserve your spot!
Visit https://perimeter83.com/alumni/ to get started.