UAT students don't just study all semester… they build, innovate, and compete in addition to their regular coursework. This year the professors held a variety of exciting contests, from March Madness coding to detecting fake news. Read on to find out more about the winners and their pioneering work!
Data Science Fake News Contest
The Fake News competition was a way for students to practice machine learning skills with Python. With advancements in technology, the opportunity to spread disinformation has never been easier. Dr. Jill Coddington tasked students to use advancements in technology to stay ahead of disinformation through Data Science and Machine Learning, creating a model that could "read" an article and determine whether it is real or fake.
Sandibell Vega was the winner! She created a model that achieved an accuracy of approximately 99% when predicting whether news is real or fake. Using this model, she constructed a tool that evaluates the inputted text as Real News or Fake News. According to Dr. Coddington, "This was way above what we expected and was very impressive."

Western Regional Collegiate Cyber Defense Competition
CCDC is a nationwide cyber competition during which UAT students compete against other schools, testing their information technology skills against a live red team (professional industry penetration testers) and maintaining critical business infrastructure.
This spring, UAT's team placed 4th place overall and 2nd place for customer service. They did very well as a team of only six people, compared to the other teams of eight. The team was led by Program Support Specialist Jeremy Bunce and included: Mawadda Abuhamda, Dawson Greeley, Bradley Chavis, Tyler Higgins, Brandon Amundson, and Chris Armour.
Brand Wars: Valentine's Day Edition
Brand Wars is a contest for UAT students to pit their brand, logos, and marketing strategies against one another. The Valentine's Day version incorporated the holiday to theme brands for awareness and interest.
Samantha Jaros was the winner for her Samantha Lee's Marketing logo. According to Dr. Mark Smith, "Samantha took a very creative angle on how to position the holiday theme in her company's favor. She customized a temporary logo for the holiday, and her brand strategy to support it was perfect for her company's marketplace. She is one of the most creative and tenacious students here at UAT and always showcases top notch work."
Global Game Jam
The 2021 Global Game Jam was completely remote. Organized via Zoom and Discord, UAT was one of 585 virtual game sites across the world.
Here are the award-winning games for the UAT site:
Best Design: Quester
Best Art: Fatal Distraction
Best Animation: Mystical Mis-adventures
Best Tech: Lost! (and Found)
Best Audio: Lost Friend
Best Theme: Find our Game
Best Tabletop: Curse of the Pirate King
Check out the completed games for the 2021 Global Game Jam.
UAT March Madness Code Jam
Forget basketball, Dr. Jill Coddington held a March Madness Coding Contest this year. According to Dr. Coddington, "This was the BIGGEST and BEST coding contest ever!" There was excellent student participation, and many deserving winners.
| | | |
| --- | --- | --- |
| Place | Students | Link to Entry |
| 1st overall | Jarad Broyhill | |
| 2nd overall | ZineDin Bautista and Chad Oertel | |
| 3rd overall | Mike Hinsberger and Brittney Tollison | |
| Best in C++ | Dan "Cody" Mitchel | |
| Best in Chatbots | Sandibell Vega | |
| Best in Java | Kirk Walls | |
| Best in AI | Alejandro Salas | |
| Best in Graphics | Max Edward | |
Virtual Citizenship Award
This award is recognizing online students who go above and beyond to support their peers in online courses. These students support their peers as if they are on campus sitting right next to them in class.
The Spring 2021 Virtual Citizenship Award was presented to Devon Caballero-Zarate. According to Dean Brandi Beals, "Devon is a passionate individual who is constantly striving to support his peers and his community. As a Network Security student, he has been trained to spot potential threats to a system. Recently, Devon recognized what he believed to be criminal activity involving a minor. He worked quickly to gather as much information as he could and worked with UATs esteemed faculty to determine if the virtual situation was truly criminal activity or not. Devon's knowledge and demonstrated vigilance has shown a true passion for protecting his community."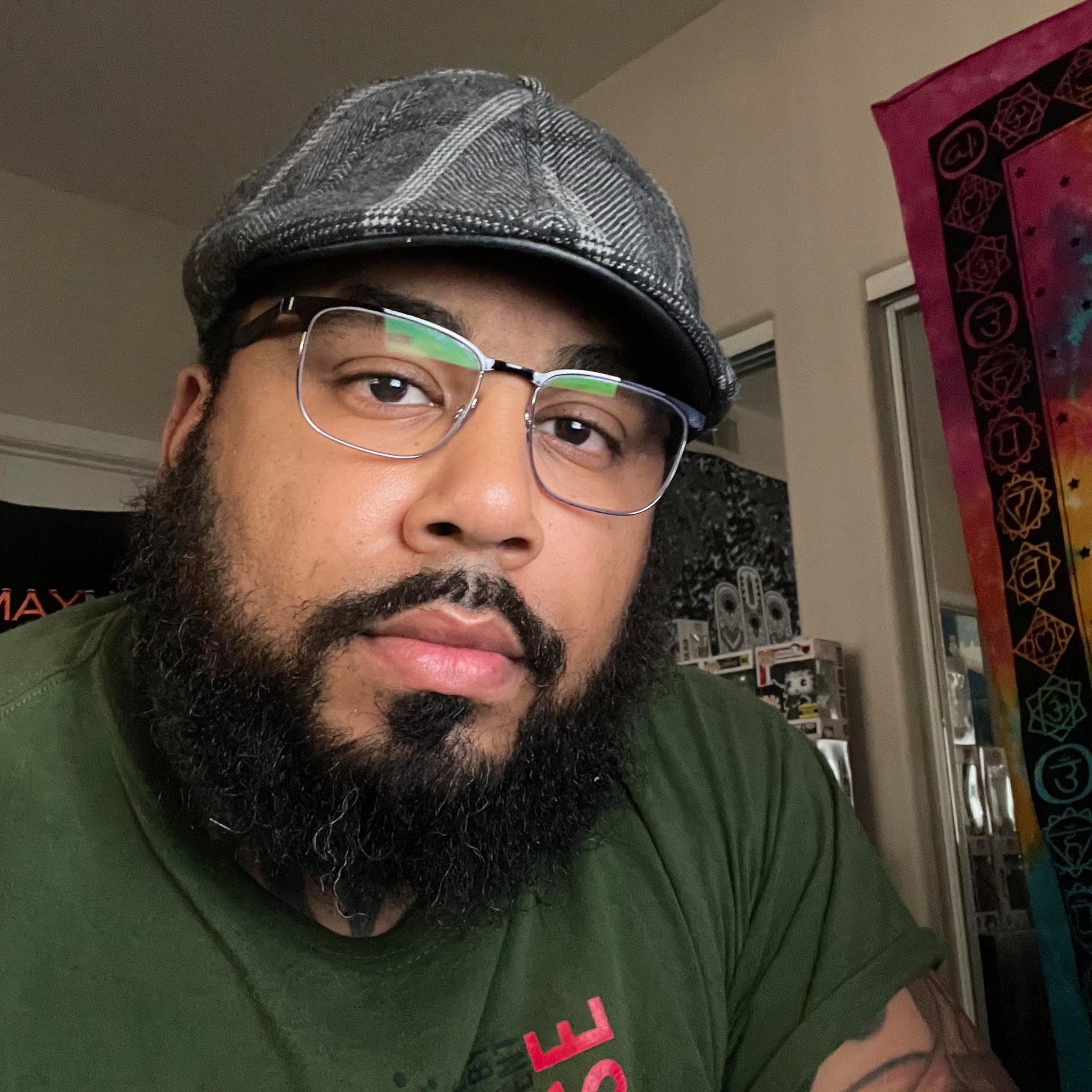 Student Innovation Project (SIP) Awards
The SIP Showcase is the pinnacle of a student's experience at UAT, and this semester did not disappoint! Led by Professor Valenzuela and Dr. Kathleen Dunley, choosing the winners was no easy task.
Best SIP Pitch: Project Roft by Tyrease Teer
Most Market Viable: Custom 3D by Alina Iovita
Viewers' Choice: Booklight with a Brain by Amanda Grose
World Changer: LogBox by Danny Ghazal
Ingenuity Prize: Helter Skelter by Jonathon Sherwood
Best in Show: Tecam by Alejandro Salas
Brooke Cayce Legacy Leadership Award
This honor is awarded once per term to a student who emulates Brook Cayce, former UAT student who was driven, friendly, involved, and always happy to lend a helping hand. To honor that legacy and her memory, the Brooke Cayce Legacy Leadership Award goes to a student who is a great member of the UAT family.
This semester, the Brooke Cayce Legacy Leadership award was presented to Kandi Alexander—Resident Assistant, mentor, friend, and trailblazer. She has been a go-to person on campus, and if she doesn't know an answer, she will walk around campus until she figures it out. Kandi is also working diligently on increasing cultural awareness around campus and doing whatever she can to support her peers.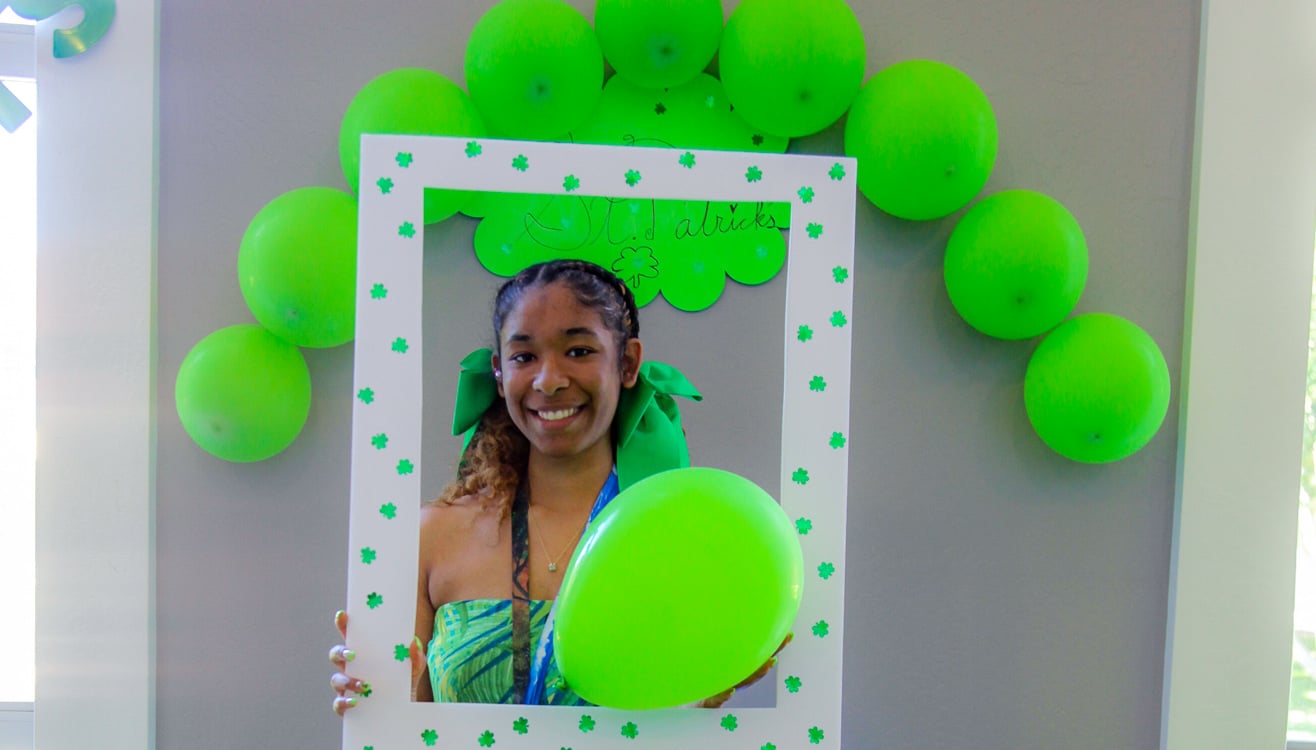 Congratulations to all of the students who have worked hard, putting in extra effort to build their portfolios and show off their skills. You're going to do great things!