When leaving home for the first time, it's important to bring not only what you need, but also what makes you feel at home—as much as possible—in your new place.
Some things are obvious, like socks and underwear, and your gaming system (of course!), yet certain items don't seem necessary until you actually need them.
We asked a few Resident Assistants (RAs) what they recommend that you shouldn't leave home without.
Kandi Alexander is an RA majoring in Digital Marketing. As someone who both lives and works at Founder's Hall, UAT's on-campus dorm, she has plenty of good suggestions of what you'll need to enjoy your dorm room.
1. Mattress topper
2. Air essential fresheners
3. Rug
4. Window curtains
5. Comfortable rolling chair
6. Organizing shelf for food storage
7. Electric mini stove for cooking food
8. Lamp
9. Shower rolling storage organizer
10. USB Wall Charger (This is necessity if you're a gamer/programmer.)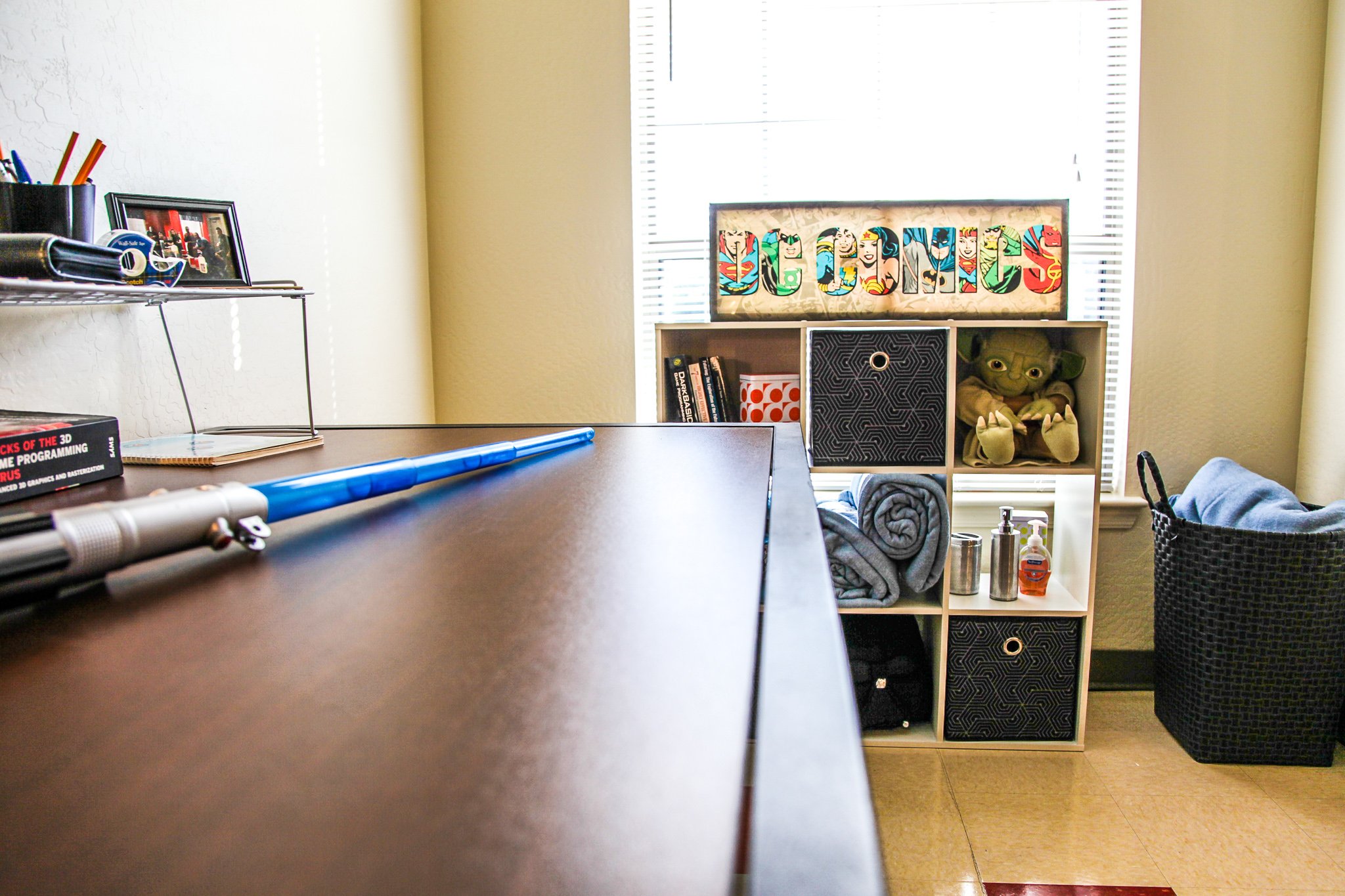 Don't forget your trusty lightsaber!
Other things that may come in handy include noise-cancelling headphones, a sewing kit, earplugs, food storage containers, a mini projector (for movie night!), duct tape, wrinkle releaser, book safe, dry shampoo, step stool, and a microwavable bowl.
If you're a student staying in the dorms, what else did you discover later that would have come in handy? Share your tips for living your best dorm life!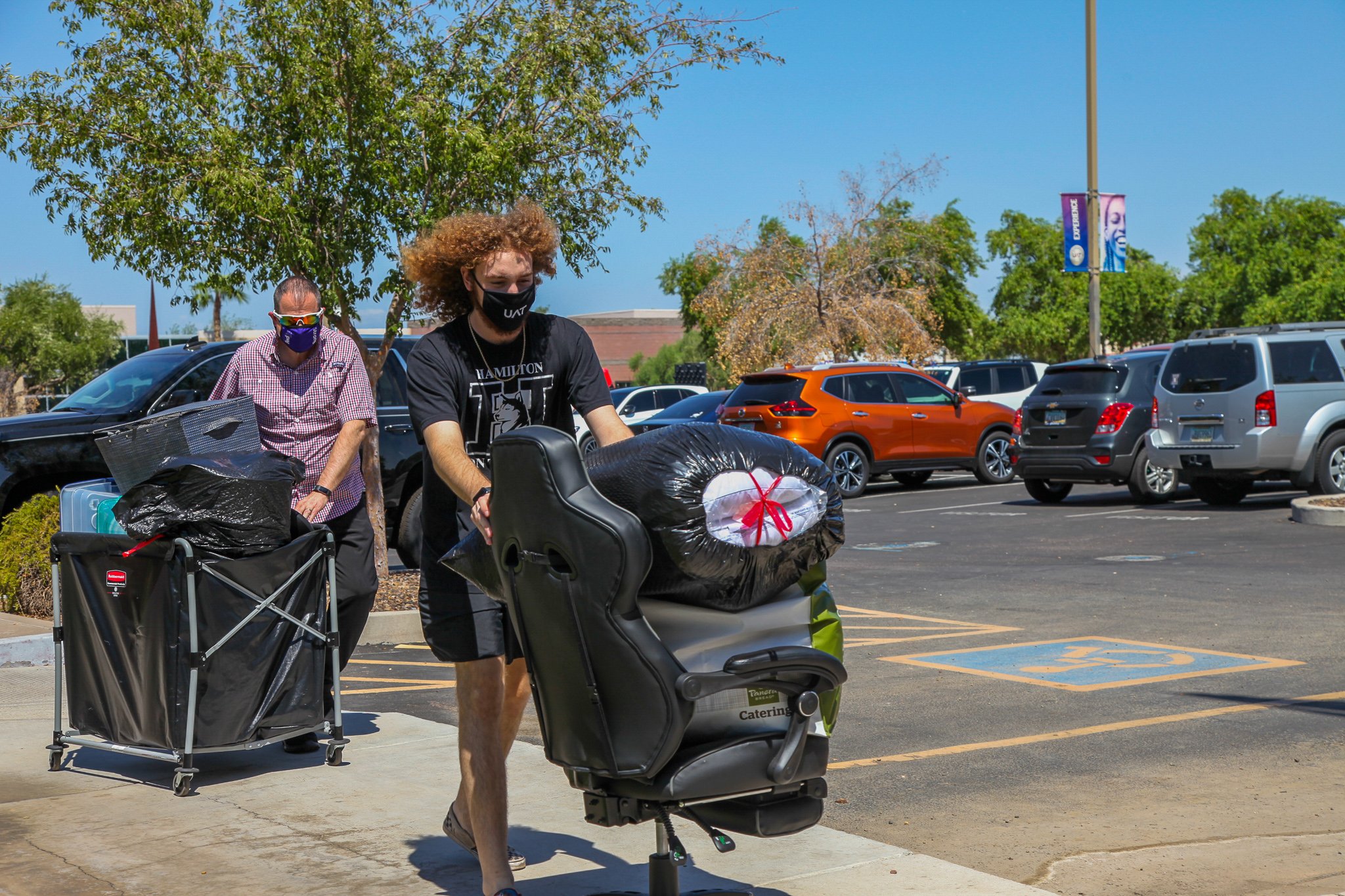 Move-in day, Fall 2020
See more of the dorms! Watch the video below, visit UAT's student housing page and download our Student Housing brochure to learn more about Founder's Hall dorms, including floor plans, amenities, safety and costs. And don't forget to follow our Facebook to see Campus Snapshots and see what our students are up to!