University of Advancing Technology (UAT) Professor and Alumnus Derric Clark has been with UAT since the early 90's. After Professor Clark graduated in 1995 he started as a Computer Reality Center (CRC) lab monitor before becoming a full-time UAT employee as a Technical Specialist, then making the transition to Virtual Reality (VR) professor in 1997. Over the last 28 years Professor Clark has become a fixture on campus and a crucial part of the students' UAT journey to graduation.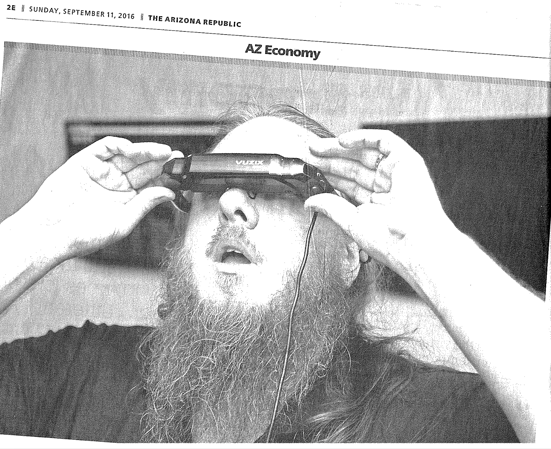 With a unique student to professor perspective of UAT, over the years Professor Clark has seen the University grow and transition, embracing a multitude of new technologies. He explained what it was like to be a student and employee during this time. "It was an amazing time in technology. The internet, VR, animation, were all new and we were figuring things out as we went. Learning the newest technology and then turning around to apply it in the real world was a tremendous opportunity. Every time I would tour a group or put someone in a VR system, I was reminded just how rare and special this technology was and how amazing it was to have these experiences."
Professor Clark has an exclusive viewpoint of UAT projects, having taken part in creating or overseeing student and university projects. He highlighted a special project stating, "One of these was a virtual build of the Bank One Ballpark, now Chase Field, in full HMD driven Virtual Reality. This allowed the decision makers to sit in any seat and see what the view would be, how the advertising would look and what the experience in the ballpark would be."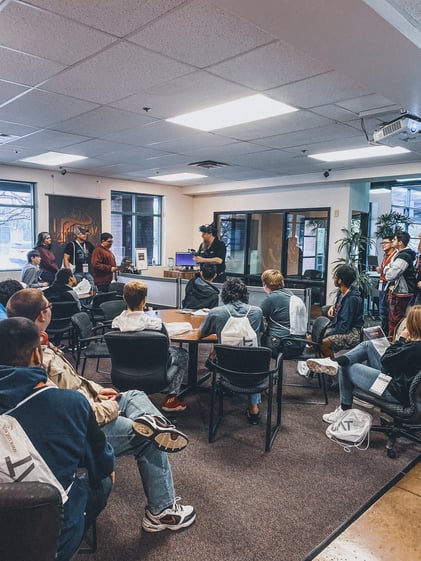 For nearly three decades Professor Clark has been a part of growing UAT, and that first decade he was with the University set the stage for how far UAT has come and where UAT will go. He stated "This is the period where programs were added, education was put to the forefront, distractions were removed, and the foundation for what UAT is today was built. While every era has hard work, dedication, and focus, being a part of this decade of the university really makes me appreciate what we have accomplished and where we are today."
Click here to read more about UAT through the years and the history of UAT.