University of Advancing Technology (UAT) founders Dominic and Ann Pistillo founded the university 40 years ago in September of 1983. Throughout the last 40 years Dominic and Ann have seen the university grow and transition from the CAD Institute into the University as it is today. The foundation that they laid for the university all those years ago have allowed the university to flourish, not only for the students but for faculty and staff as well.
Having founded the university, Dominic and Ann have seen every milestone, hardship and win UAT has experienced. Dominic said about the inception of UAT "There was four or five partners who decided back in 1982 when the IBM PC was just coming on the market, that this was going to change the world. So, it actual started as a computer business whose focus shifted quickly to big systems for architects and engineers. We had to take a multi-pronged approach to getting them to integrate these tools into the design process, but the computers really weren't powerful enough yet so we started building more powerful computers. We had a computer manufacturing facility, and started training. that (the training) was the CAD Institute. We thought we really needed to focus on education." It was at that point Dominic and Ann shifted focus from manufacturing computers and software and threw everything into educating on computers and technology.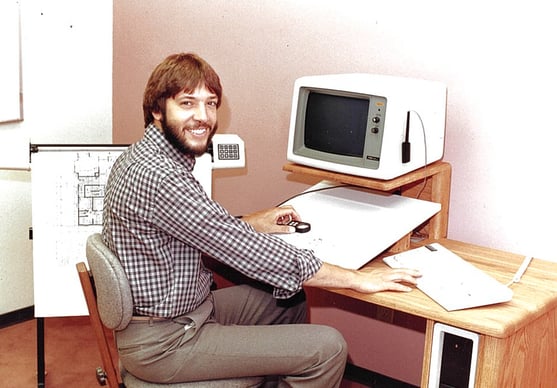 Once the foundation of what they wanted to do was built, the University began to grow. Ann said "The first ten, 15 years the school grew rapidly. We were changing things constantly. We went from 1000 square feet on Southern Avenue to 2000 on Broadway and then expanded on to double that. That was all in a relatively short amount of time. It was going from nothing to getting financial aid, all the licensing and accreditation and then keeping that progression going until we got university status."
As quickly as the campus expanded so did the curriculum. Dominic said "We had to go to the state board to get approval to go from certificate granting to a degree granting institution. Normally the progression would be to go to a two year associate degree, but we went right from the nine month certificate to a four year degree."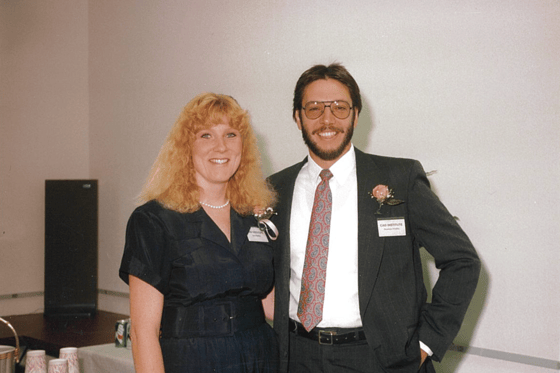 Once the school and curriculum grew, it was time for the campus to grow. Both Ann and Dominic played a large part in the location and structure of the current UAT campus. Dominic said "The location here's what they call the Dragon Mountains in Phoenix. It's a big valley and these mountains have power and the largest dragon mountain in the Phoenix Valley is South Mountain, and the tail of South Mountain wraps right around here. This is one of the Mose auspicious places in the Phoenix Valley, that's why we bought here."
With the location picked out both Dominic and Ann knew they wanted to use Feng Shui as the primary design principle of the campus. To find the right architect to bring their vision to life, they decided a design competition would help them locate that person. Ann remembers the final touches once campus was built in 1998, "We had done the campus, we were running around, starting classes in this building on Monday and it was Sunday and we had been working all weekend in this place getting everything ready. We send everybody home and we were here probably four or five more ours alone just putting the final touches on the place. part of what we were doing was a blessing on the campus. Kind of a clearing some of the energy of construction, which can be quite draining. But that was our celebration at the end, to have that moment together."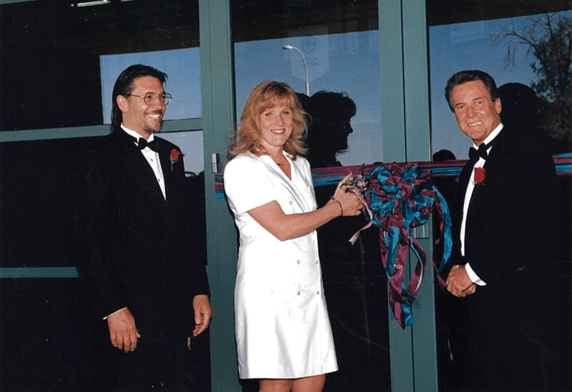 It was shortly after this time Ann took a step back from being at UAT daily, while Dominic stayed for another 10 years or so. When Dominic decided he wanted to retire he put current UAT President Jason Pistillo and Provost Dr. Dave Bolman on track to lead the university. He recalls "When I decided that I was going to retire, I put Jason and Dave on president training and I think they were on it for five years. It was an intensive training program, and the Board they were nervous about it. So toward the end of the five years Dave then became President for a year or year and a half, then Jason for another year or year and a half." At the end of the five years, with Ann already retired from the university and Jason voted in as President by the Board of Directors, Dominic was able to retire from day to day service at UAT.
While they are no longer on the UAT campus daily, the foundation they built and their life's work will continue to educate students and advance technology for many years to come.
Click here to read more on UAT through the years and the history of UAT.