As we pause in November to celebrate our veterans and active duty service members, we are proud to be a university that is founded by a veteran and fully supports our students who have served.
At UAT, all Admissions, Financial Aid, and Student Services Advisors are trained and devoted to aiding our military students as they navigate through their tech education. We checked in with Dominique Faulkner, an online, veteran student in Piedmont, Oklahoma, about his experience in this transition.
Dominique, please tell us about your service (branch, any deployments, years of service, etc.).
I was in the USAF, Missile And Space Electronics Maintenance 2MO31-A. I worked on the electronics on ICBM Missiles. With sensitive information I was unable to leave the country, so served all my time in the US.
What was your path like after you service? (Did you decide to go right to college?)
After the service I decided I was going work for Boeing or Northrop Grumman. I was sadly mistaken when I had all the tech knowledge but no degree. So I spent about 5 years in the Mobile Electronics Industry and the following 9 years working in the Oil and Gas Industry as an Electronics Tech. The issue was the stability of the industry.
Last year I decided I wanted to get into college and earn a degree that would allow me to support my family regardless of industry flex. I always have ideas and inventions running through my mind. The problem is I did not have the expertise to create my thoughts or bring them to the market.
With an interest in all things tech, 3D printing, design, and the ability to turn my ideas into working prototypes was my niche. For these reasons I chose DMF. UAT was my school of choice as they are one of the only colleges in the US to offer DMF as a degree, as well as offer the program online. It was nearly impossible to find any schools that had offered both.
What has your experience been like?
My experience has been great. The learning is great. The teachers and professors have been excellent. The staff have helped in many ways.
Would you recommend UAT to other veterans, and why?
I would recommend UAT to anyone. Matter of fact my neighbor, a marine vet is going to UAT for Robotics and Embedded Systems, I recommended the school to him.
What advice would you give other veterans about college?
My advice is to find what you love and pursue it with everything you have. No matter how old or young you are, having the knowledge to make your passion a career is how life should be lived. I have struggled through life at times but now feel as if I have a real goal to achieve, make myself happy and be able to provide for my family.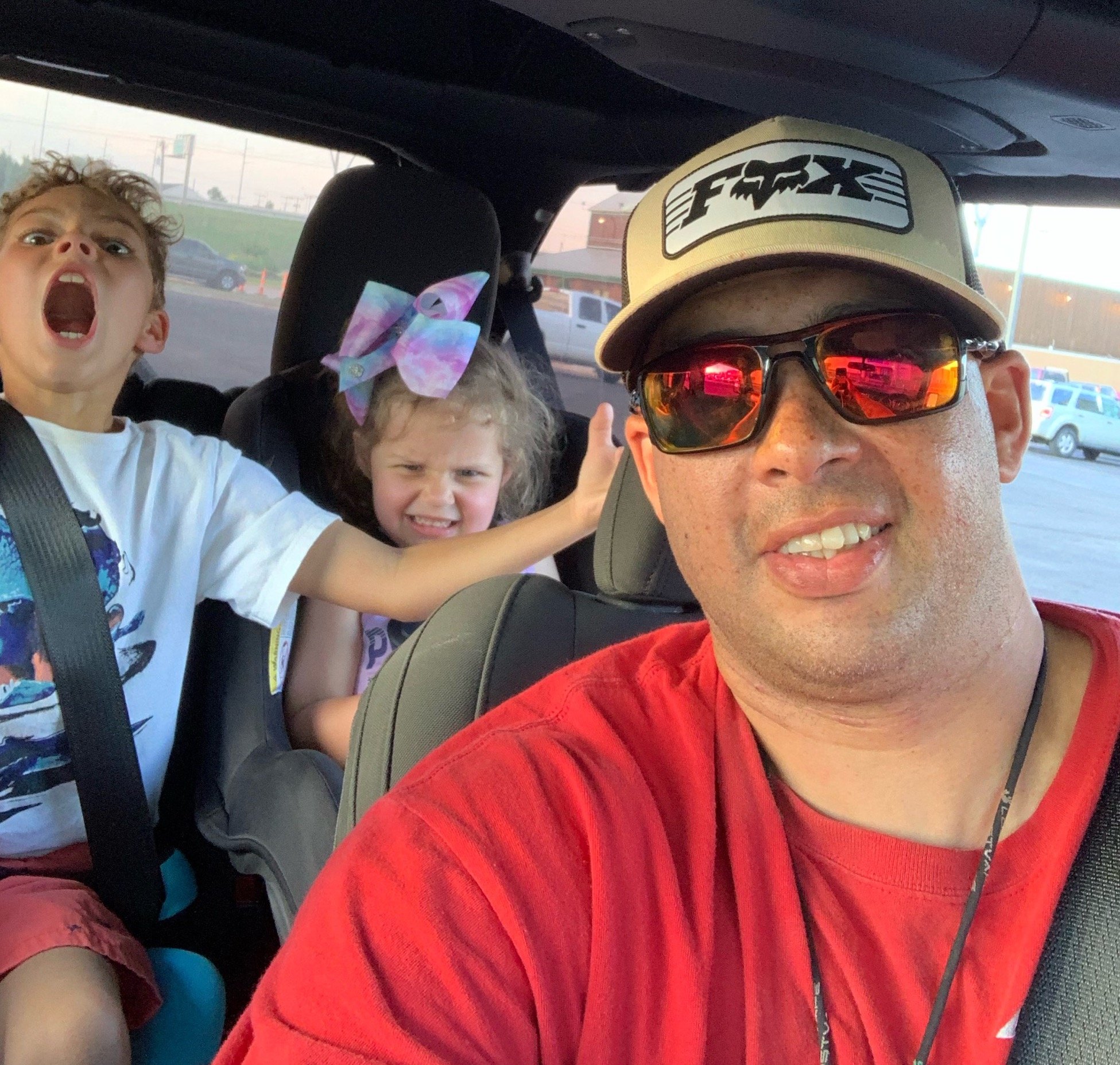 Dominique Faulkner and his children.
---
At UAT, we appreciate the sacrifices our veterans, service members and their families have made for our country. UAT was founded by a military veteran in 1983. Our military student support services, online degrees and policies are aligned to the unique needs of our veteran and military students.
On Veterans Day—and every day—we thank you for your service!
---
Keywords: veterans; military; student support; tech degree; technology; service members; digital maker; active duty; online education; Air Force; student services; advancing tech education
---