Although technology students are encouraged to create new and exciting innovations throughout their education and careers, sometimes advancements are created more expeditiously based on need. And in 2020, medical demands ignited an urgency to fulfill the needs of front line workers as well as those simply trying to protect their own wellbeing.
That's where student Max Edward comes in. When Covid became widespread, Max was unable to find a mask to meet his needs, so he designed his own. But this was far more than cloth, Max used his skills to take his design to the next level.
Sharon Bolman, Senior Professor of Digital Video and General Studies at the University of Advancing Technology—and Max's instructor—learned about the project when he presented it as a venture capital speech in her communications course. "Max did a fantastic speech in COM226 about a project he created called MaxMasks," said Professor Bolman. "He saw a need for healthcare professionals in need of PPE, so he designed and 3D printed masks with air conditioning filters."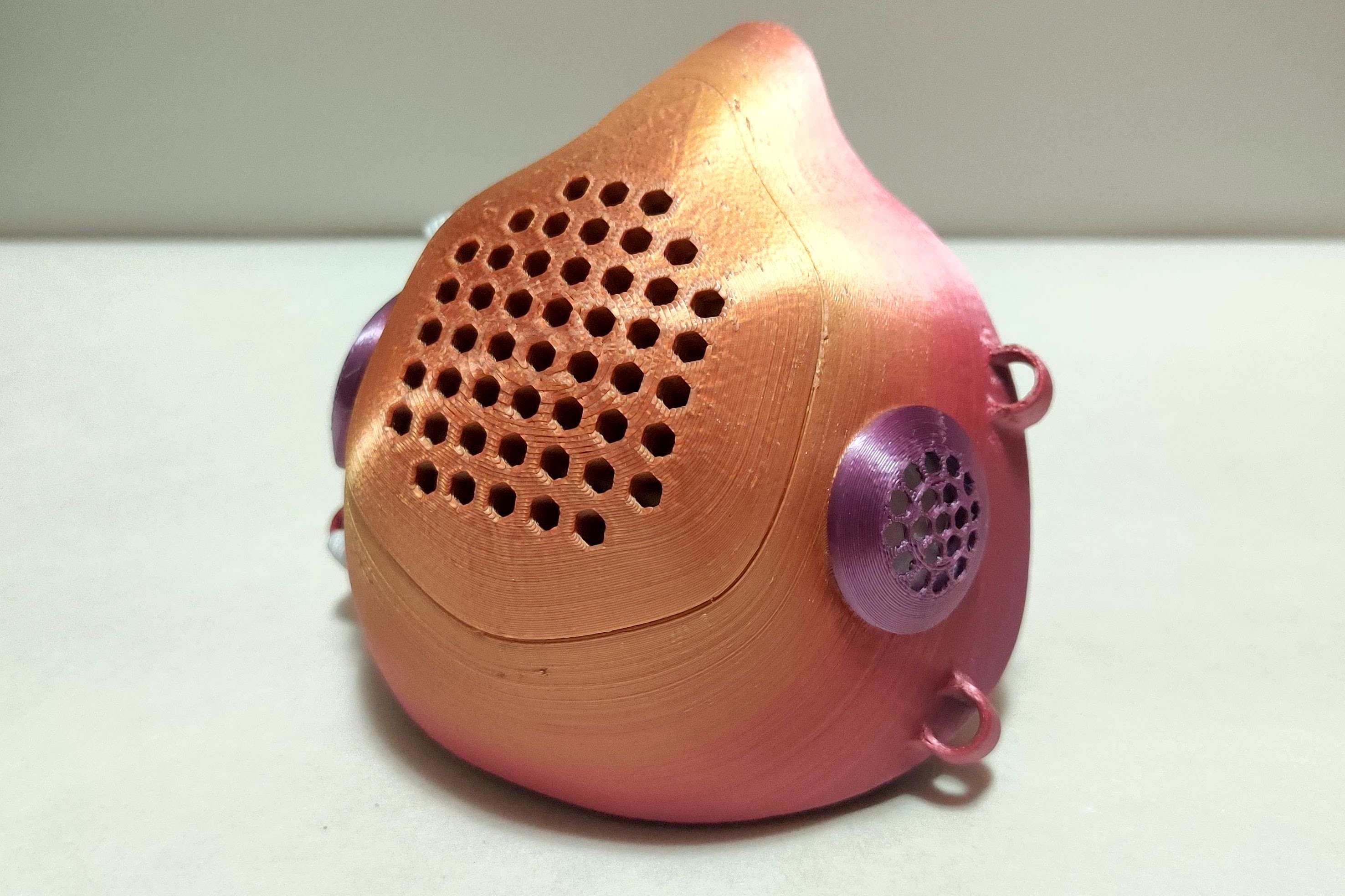 The following is an interview with Max about his project, what it took to create it, and the future of his innovation.
Tell me about MaxMasks. What inspired you?
As local government and businesses started to mandate the wearing of protective face coverings early last year, I was among a group of people who were not able to get protective face coverings easily. This made it a challenge to go anywhere and keep myself and others safe. Wanting to change how people protected themselves during this pandemic, a colleague and I were motivated to create our own protective mask called the MaxMask. The MaxMask offers a safe, reusable, custom, and cost-effective way to protect yourself and others around you.
Max's presentation for COM226:
How did you design the masks?
My colleague and I researched different kinds of designs that companies and organizations were producing at the time. I was the Lead Designer, and my colleague was the Marketing and Financial Manager. I modeled the mask and all its components in Autodesk Fusion 360. We went through many different designs—from masks with one-way valves to ones made from rubber filament. Through many hours of designing, testing, and more designing, we created a reusable mask that was easily customizable and inexpensive to make.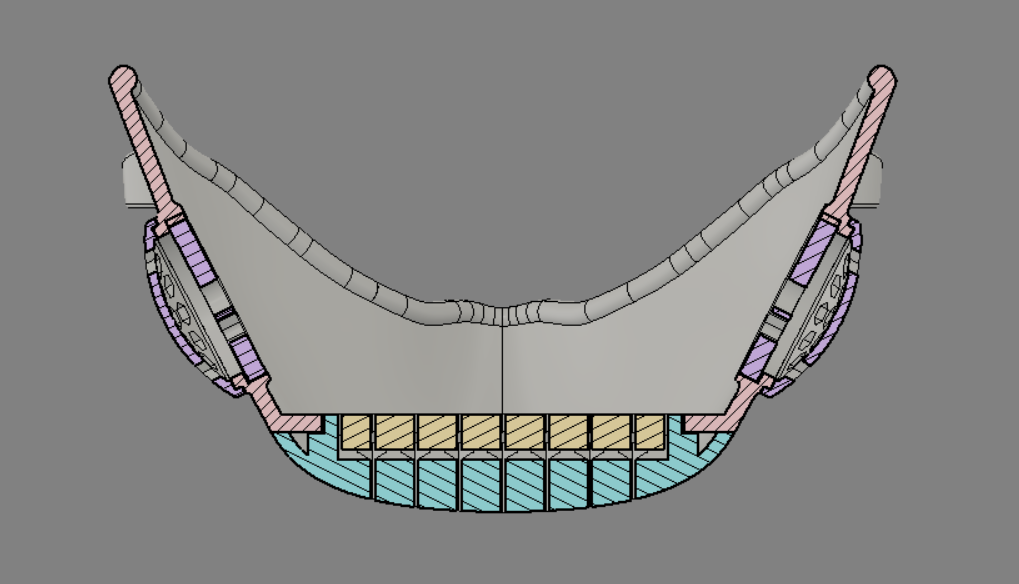 Have you tested them? If so, how?
I've been wearing my current MaxMask for 6 months and during that time I have only needed to replace the filters—not any of the printed parts—proving how robust and reusable these masks are. I have also tested airflow through the filters, temperature maximum, and different material strengths.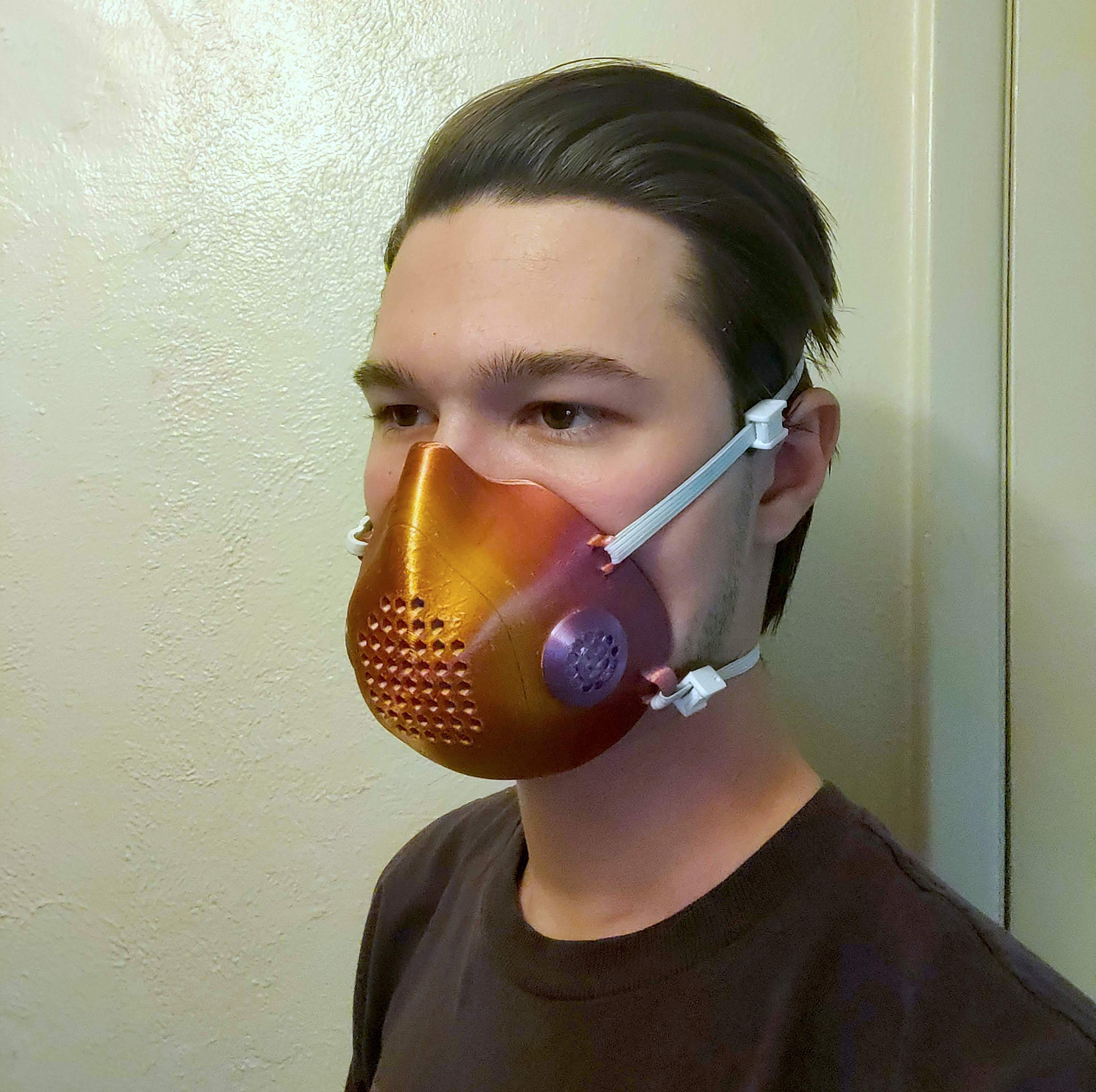 Max Edward wearing a MaxMask.
Do you have plans to sell the masks?
My colleague and I initially had the vision to sell the masks, but due to my colleague now working out of state, that plan has been postponed. We have, however, donated many masks to local clinics and medical workers that were not able to get new masks during the shortage and had to reuse dirty surgical masks.
Are you interested in being a tech entrepreneur?
As of now, no. I am focused on school, work, and honing in my design and 3D printing skills. In the future, I believe being a tech entrepreneur could be a possibility.
What are you studying?
I am currently majoring in Digital Maker and Fabrication at the University of Advancing Technology in Tempe.
How have your classes contributed to your innovation?
The class that has contributed the most has been my Communications class. Without it, I don't think I would have been able to communicate my innovation as much as I have and reach such an audience.
What are your future goals?
In regard to the MaxMask Project, I would like to get it into the hands of more people so I can get insightful feedback and continue its development. I am also working towards getting a website up and running so I can further my business, M3D Designs.
Professor Bolman is proud of the growth she's seen from Max throughout his project and time at UAT:
"The best thing about Max is how supportive he is. Our class has a lot of peer reviews and he always jumps in to encourage his classmates. Max is creative, techie, and innovative. I'm sure this is only the beginning of great things we will see from him."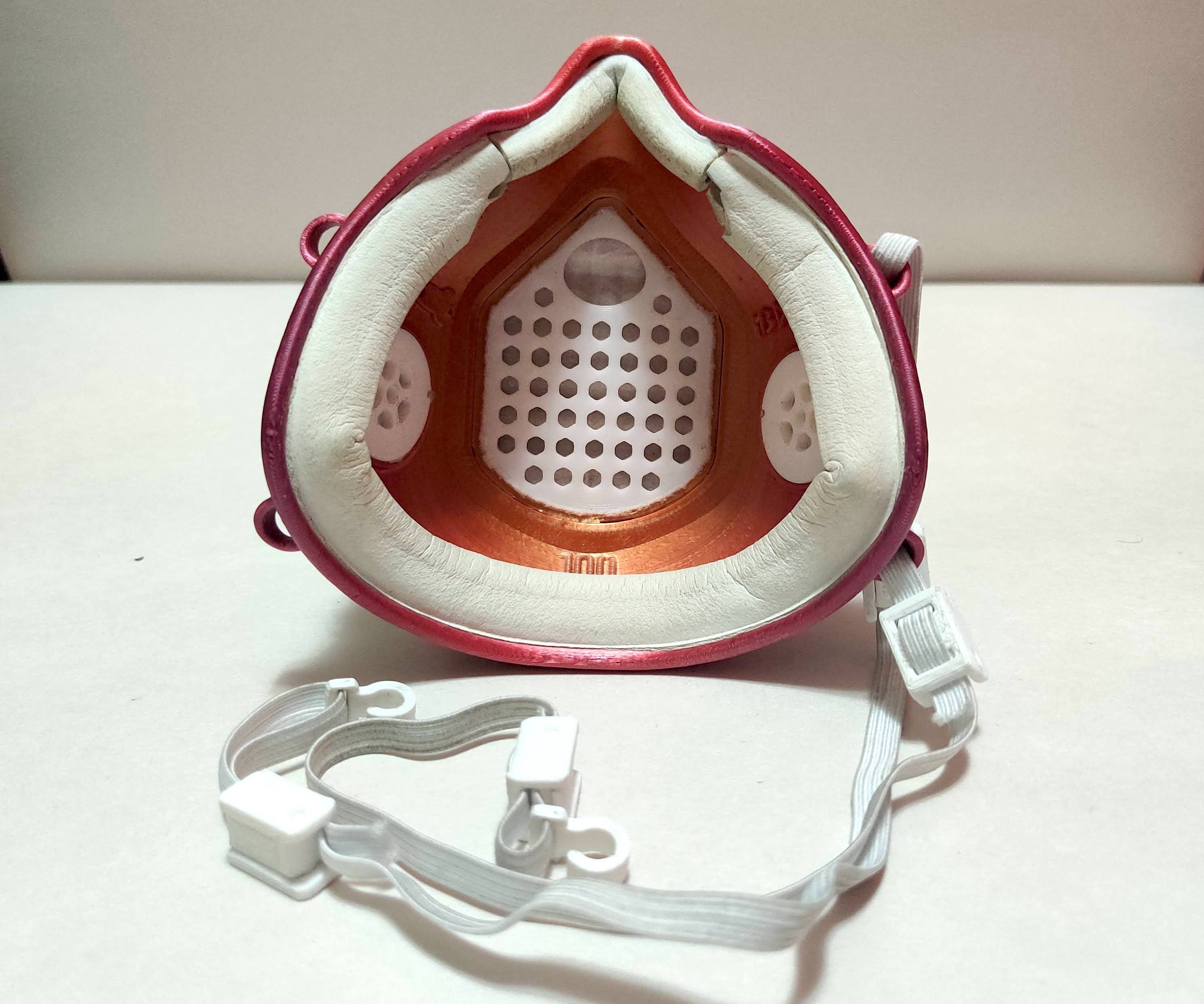 Want to be an innovator? Start your journey at UAT, apply today!