Lucas Rattigan is a new student this semester, and he popped up on our radar after appearing in the news for winning a big FAFSA scholarship! We contacted Lucas to ask him about that experience, as well as how he worked with others to make the decision to attend UAT.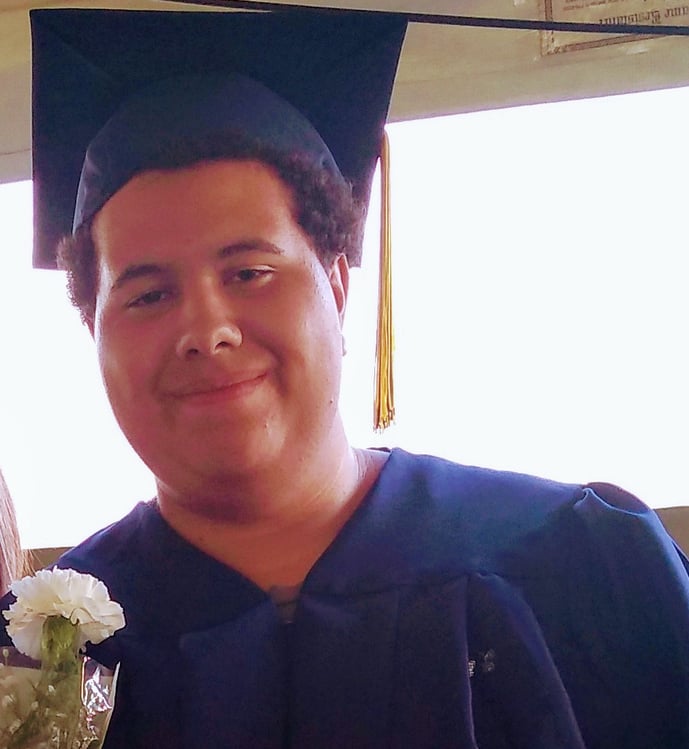 Lucas Rattigan
---
Tell us about winning the FAFSA Challenge scholarship, and how your high school counselor at Franklinville Central School worked with you.
I am very grateful that I received the FAFSA Challenge scholarship, and it was all thanks to my guidance counselor for being very helpful in guiding me through the process and really pushing me to get it down as early as possible. I do also have to give thanks to other school staff who allowed students to use the guidance office computers to sign up for the FAFSA and scholarships.
What made you choose UAT?
I chose UAT, to be honest, because of the scholarships offered since I don't have college-level money, and the scholarships made it a lot less of a financial burden. I also chose UAT for the courses offered, and UAT was one of the only colleges I was interested in that took an active approach to talking to me about applying for UAT.
What will you be studying?
Once classes start, I will be taking Digital Video. I chose this class as just a general setting for me to learn what I really want to do—which is editing visual and audio in videos, and maybe even making new audio when possible.
Will you be going online or living on campus?
I will be doing all of this on campus and will be moving from New York to Arizona to live on campus. This is going to be a big change for me since I'm coming from across the country.
What are you most excited about for college?
I am most excited about being able to live somewhere so far away since I don't travel much.
What advice would you give others in

applying for scholarships

?

The advice I would give others in applying for scholarships is, I guess what most people say, and that is to just apply for every one that you can apply to—which is something I didn't do ironically.

The advice I would give others in choosing a university would be to consider everything about the university since there are many factors that go into choosing one, but once you decide on one, stick with it.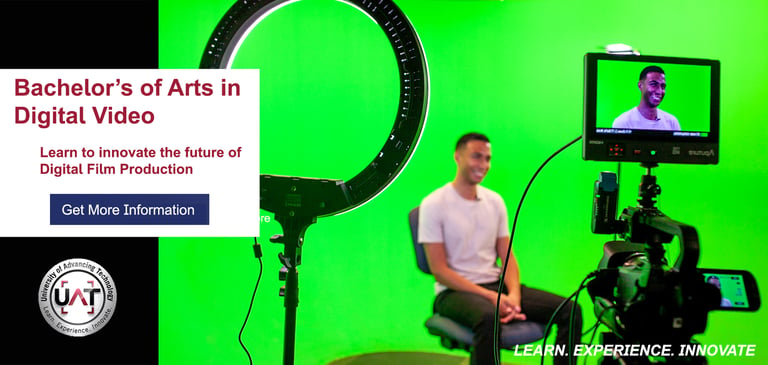 Is there anyone who has had a big influence on your education?
To be honest there isn't really anyone who was a big influence on my education since I normally shy away from help from others.
Is there anything else you'd like to add?
The one thing I would like to add Is that I'm excited to move to Arizona and get to meet the people on campus who have been helping me this past half a year while I was doing all of the paperwork that comes with being accepted into a college.
---
Check out the article that features Lucas in The Education Trust!


"Franklinville Central School pulled out all of the stops to help its students complete the FAFSA. Toward the end of September, a representative from St. Bonaventure University participated in a financial aid night for seniors and their families. The presentation was sent home to families who cannot attend in person. The school sent other information home, too, including notices about area college fairs and reminders about completing the FAFSA. Computers in the guidance center were available to students and parents to fill out the FAFSA with help from the college counselor and the office secretary. During the pandemic, the college counselor gave her personal cell phone number to every student and parent, and she also reached out to each of them multiple times to make sure they had everything they needed. Lucas, who will receive the FAFSA Challenge scholarship, has moved frequently, all the while living with his grandmother and attending Franklinville Central School. During his junior year, he went to BOCES in Ellicottville for part of the day to take media communication courses, which led to an interest in audio engineering. He took an online class to learn more about the field. He now wants to further his skills and learn more advanced methods in audio engineering, so he will be attending the University of Advancing Technology in Tempe, Arizona, this fall."
---
Getting set for college is often a team effort! From supportive high school counselors and instructors, to the committed admissions and financial aid teams at UAT, there are many people to help you get ready for some of the biggest decisions of your life—your college and career choices.

Fortunately, the support doesn't stop when you start UAT. As a UAT Student, your Student & Career Services Team becomes a part of this journey with you. According to Ashley Fuentes, Sr. Student Services Coordinator, "We want to celebrate the wins you have in your classes, hear your ideas and most importantly, listen to your thoughts about industry innovation and all that you can and WILL do as a graduate." She encourages students to stop by and visit regularly to chat about life, school, wins, losses, funny memes, and even how hot it is outside. She adds that "using Student & Career Services as a resource early and often throughout your time in the program can really enhance your UAT experience."
So, as this new year begins, remember that you are not starting on your own. You have a team of faculty, upper class students and staff who are here to support you and help you succeed your dreams, including a new staff of Program Support Specialists—and least we forget—the amazing café staff there to make sure you get late night pizza.
Welcome to the UAT family.