Meet Professor Heather Peters!
Professor Peters received her bachelor's degree from Arizona State University in secondary education mathematics and her master's degree in education from Northern Arizona University. After teaching high school math in a public school for 11 years, she taught English overseas in a remote town in China, before joining the family at University of Advancing Technology as a mathematics professor four years ago.
We asked Professor Peters to share with us what she wished others would have told her before starting her educational journey. From budgeting to mentorship, her advice is full of answers to questions that you simply might not realize you should ask! Read on, and feel free to ask any questions it sparks as the fall semester will be here before you know it!
---
I wish someone had told me to take a variety of classes in college, even courses outside of my major, because you never know what kinds of passions and interests you will discover. I was so interested in taking exactly what was recommended and feel like I missed out on having experts in any field at my fingertips.

Heather's Advice:
Take classes in any area that may be of interest to you. Even if you don't need the credit or elective, it may ignite a passion in you that creates a lifelong hobby or even plants a seed for a future additional degree.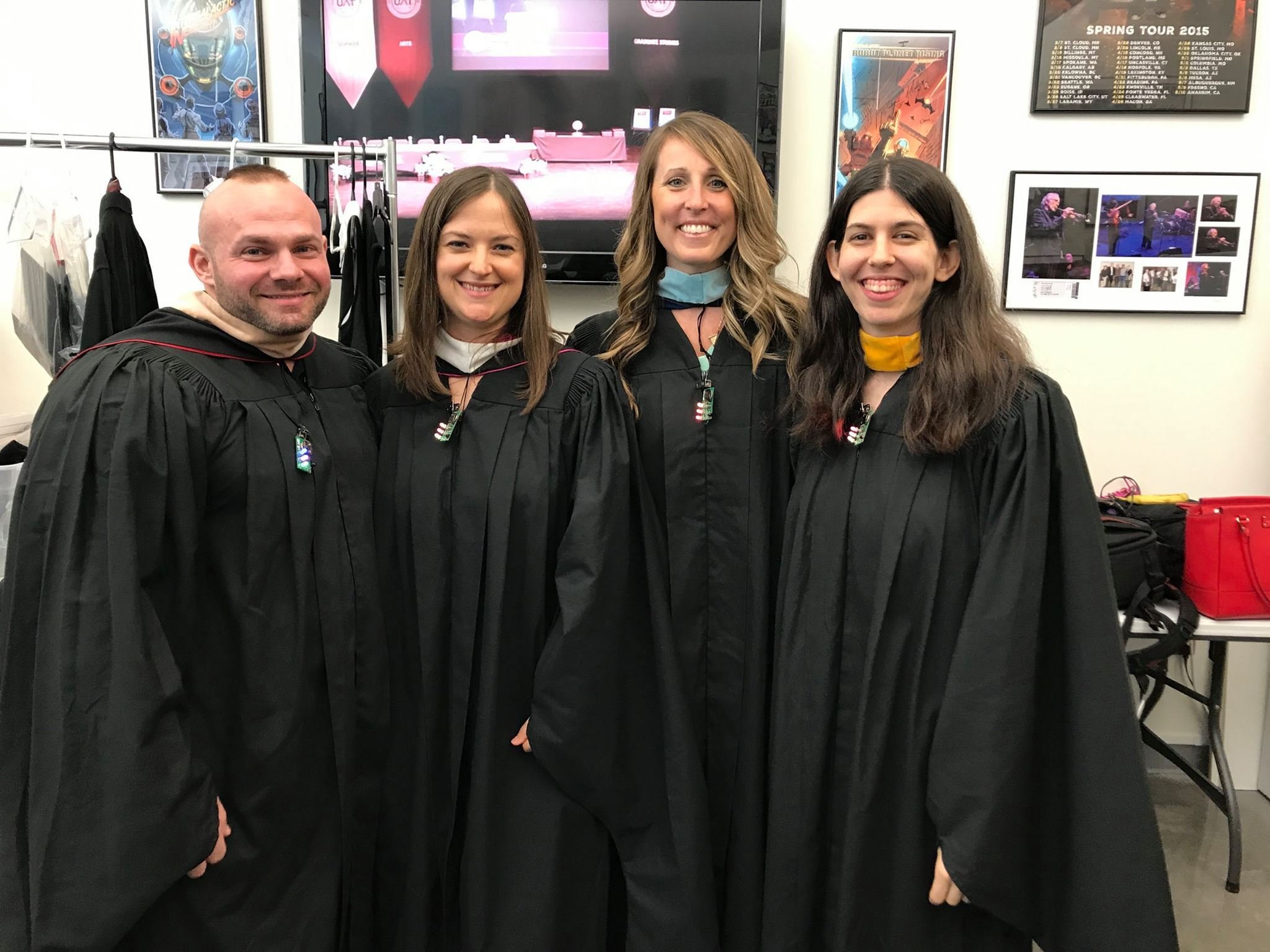 Professor Peters at a UAT graduation.
---
I wish someone had told me about the value of studying abroad and encouraged me to use my time off to experience other cultures. I eventually realized how valuable visiting other cultures was to gaining a broader worldview, but I wish I had also had the opportunity to study overseas at some point.

Heather's Advice:
The world is so much bigger than your town, your city, and your school. Travel to other cultures, befriend foreign exchange students, and/or learn a new language, because you will learn more than you expect and it will broaden your worldview.
---
I wish someone had taught me about budgeting and saving before I got to college. I was so excited when I was finally making money for myself that I spent what I earned on frivolous things. Debt follows you beyond your short time in college.

Heather's Advice:
Save at least 10% of your income, don't charge anything to a credit card unless you can pay it back, and don't fall for those credit card applications because often they target college students.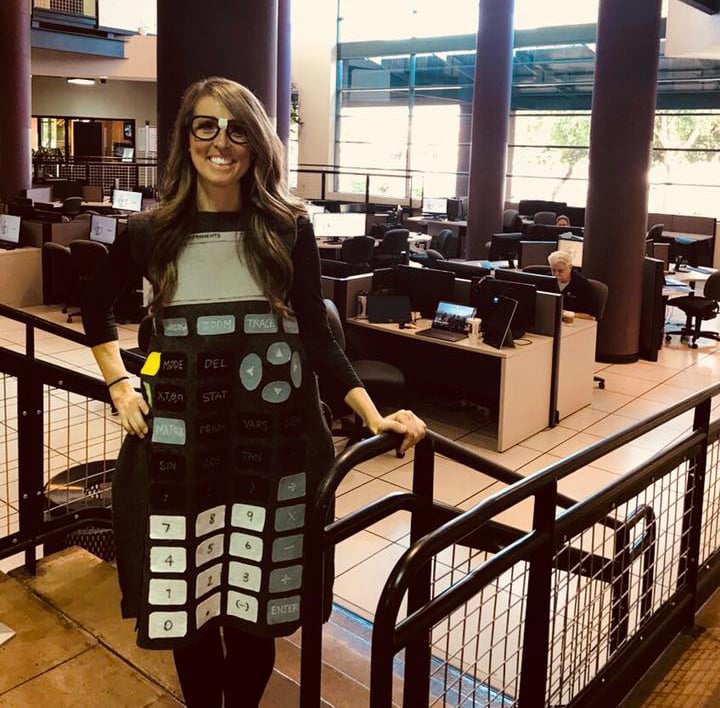 Professor Peters showing off her hand-made scientific calculator costume.
---
I wish someone had told me that professors can be great mentors and resources later on in life. They are great resources for helping you find a job and can provide meaningful recommendation letters if you have left a good impression. Also, I always thought they were unapproachable and would think less of me if I had questions, so I wish I had known that my professors were understanding people and invested in the success of their students.
Heather's Advice:
Get to know your professors and if you find one you respect, admire, and/or click with, take multiple classes from them. If you need help, don't be afraid to ask. They want you to be successful!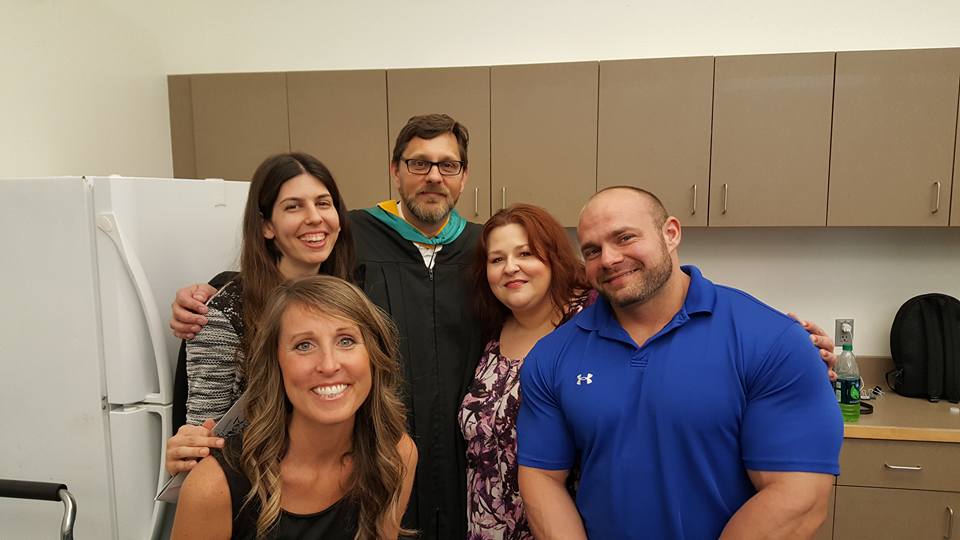 Professor Peters with the gen ed crew at UAT.
---
I wish someone had suggested I should do more observations and internships in my field. I learned so much more in "on the job" situations, where I could put the theories into practice.

Heather's Advice:
Intern every semester that you can and as early as you can, because not only does it look good on a resume, but it also gives you an opportunity to make sure it is a career field you enjoy before you spend too much money on a degree. If you can't find an internship, you can always ask to observe someone who is in your field of study.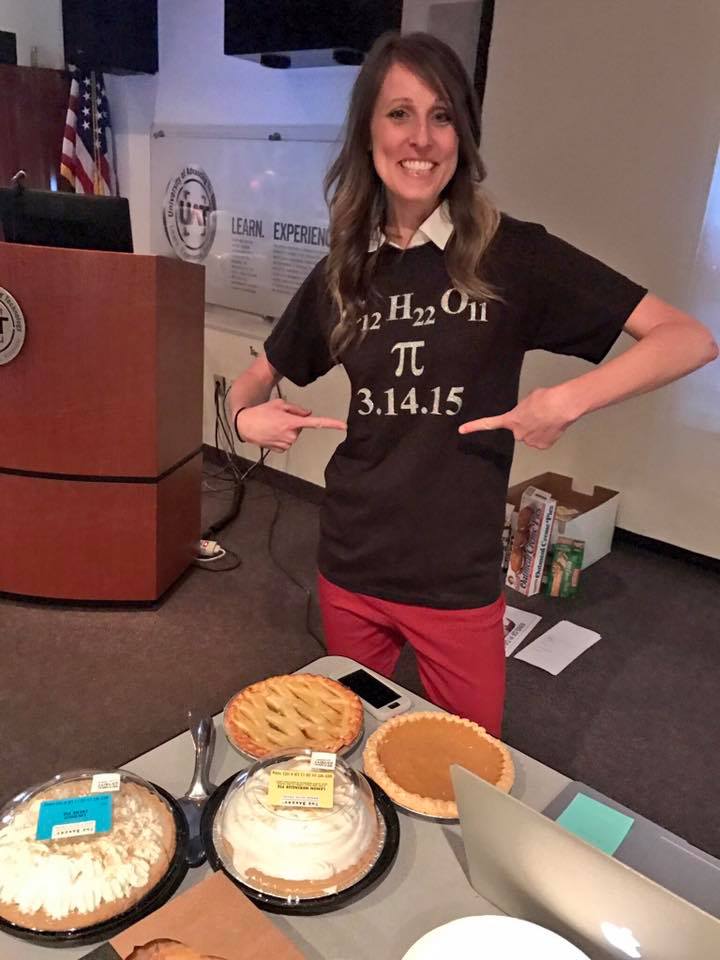 Professor Peters celebrating Pi Day!
Thank you Professor Peters!
AT UAT, our distinguished faculty are here for you from the very beginning. Plus, we have ambassadors ready to answer any of your questions from a student perspective. Always feel free to reach out with any questions you may have! And hang on to this one final piece of advice from Pele: "Success is no accident. It is hard work, perseverance, learning, studying, sacrifice and most of all, love of what you are doing."