We're excited to announce our new University of Advancing Technology (UAT) Boys & Girls Clubs of Greater Scottsdale (BGCS) Community Scholarship. Any high school junior or senior who has attended one of the Boys & Girls Clubs of Greater Scottsdale clubs is eligible (along with proof of high school graduation or GED, as well as acceptance by UAT).
The BGCS Scholarship award is a one-half tuition scholarship to be credited evenly over 8 consecutive semesters or 4 academic years, for a total amount of approximately $50,000. Scholarship recipient(s) must attend on campus, and those who meet award maintenance requirements will receive the scholarship for up to 8 academic semesters.
Valerie Cimarossa, UAT's Vice President of Marketing and Technology, feels that the partnership is a perfect fit for UAT's tech-centric curriculum. "We are always looking for every opportunity to show young people that an education and a career in technology is a viable (and an awesome) choice."
Last November, BGCS opened the Ellie & Michael Ziegler STEAM Makerspace Studio inside the Virginia G. Piper clubhouse. At this Makerspace, Club members have access to specialized STEAM programming beyond the K-12 education system. "When BGCS first invited us to join their Makerspace Committee," Cimarossa said, "we knew the natural next step was to provide an opportunity for these students to begin exploring a career in the technology BGCS had exposed them to."
That step is the new UAT scholarship.
We spoke to Dr. Donna Jagielski, Director of STEAM Makerspace Programs for BGCS, about how they are utilizing tech in their clubs and how students can participate.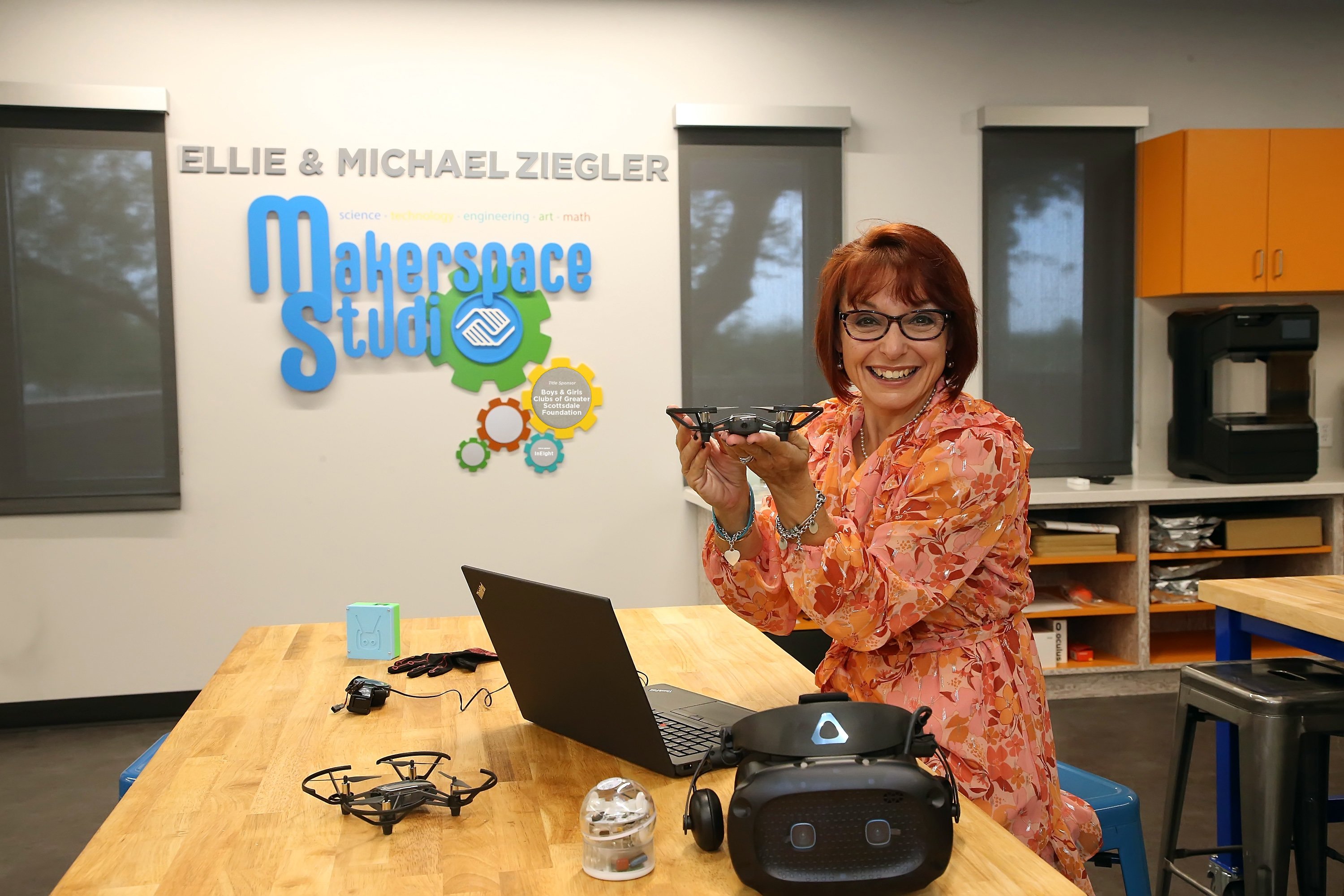 Dr. Donna Jagielski
What is the importance of STEAM education in your clubs?
At Boys & Girls Clubs of Greater Scottsdale we are committed to inspiring youth and teens in STEAM-related fields to prepare them for Arizona careers of today and tomorrow.
In our Clubs, STEAM is all about making a positive impact and being a changemaker through innovation. You have to be willing to rock the boat sometimes if you want to make a difference. Change is not always comfortable, but it is a necessary ingredient to move forward.
Our STEAM and Makerspace programming provides the development of that mindset through our organized programming, meeting youth/teens where they are and providing them with and teaching them to use cutting-edge technologies as their tools to make it happen.
What does the STEAM and Makerspace Program entail?
Our STEAM and Makerspace programming introduces youth and teens to a balance of organized programming and opportunities for open/free exploration of their individual interests and the freedom to seek answers to their own questions using cutting-edge tools.
Our Club members are encouraged to take risks in voicing ideas and "failing forward," cultivating self-efficacy and thus empowering our youth and teens with the knowledge that they CAN be changemakers.
It was important to me when designing our programming that the environment was one that is safe and supportive for our members to explore their interests with our guidance, yet without the influence of our own ideas.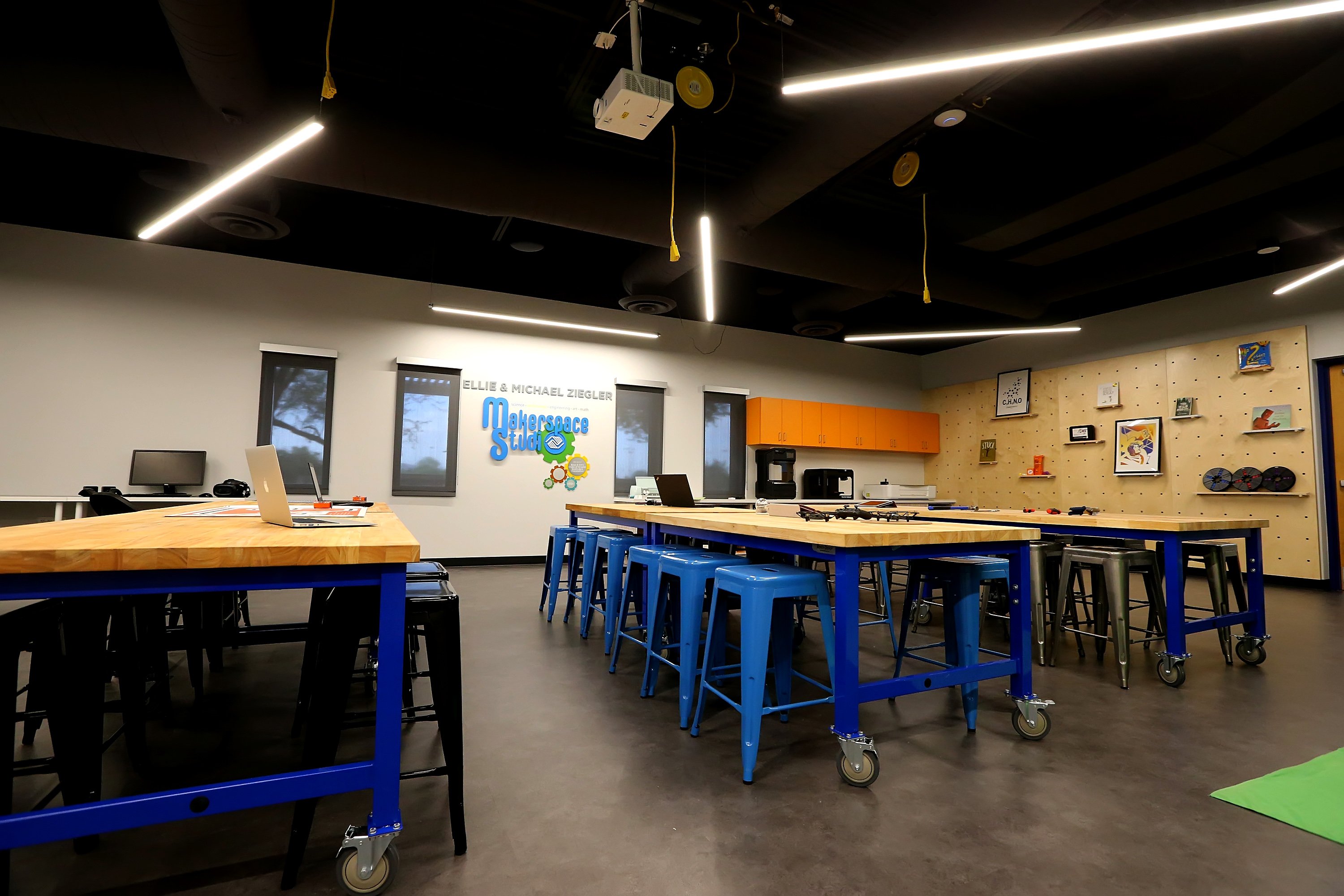 The Ellie & Michael Ziegler STEAM Makerspace Studio
How can students participate in the STEAM Makerspace Studio?
All of our Club members (K-12th grade) have access to our Studios and STEAM Makerspace programming, allowing them to participate in organized programming and to develop their own projects as they pursue their own interests.
This past February, teens from our Virginia G. Piper Branch participated in the University of Arizona Connect2STEM and SciTech Festival with their own livestream event from our Makerspace Studio. These teens highlighted innovation with drones to design, test and complete a successful delivery mechanism.
We are planning for a variety of engaging opportunities for our members to be challenged and inspired.
How do you encourage students to pursue STEAM professions?
Our programming facilitates the development of a "maker mindset" and global thinking to help our members become agile and nimble with the understanding that most likely the job they will find themselves in has not yet been created. We encourage respect and collaboration, and at the same time help members develop a hard shell for criticism. Additionally, we focus on:
Developing and striking a balance between both right and left sides of the brain
STEM/STEAM mirrors real life and we help members identify that it is interwoven in everyday life and activities
How has UAT's contributions to the development of your maker spaces been helpful?
From the inception of our STEAM Makerspace project, UAT has been by our side every step of the way, providing guidance and access to resources to ensure that we are indeed providing our members with world-class STEAM opportunities. UAT has also provided us with desktop computers that we use as part of our VR area.
And now, we are blown away with this new opportunity for our members to receive scholarships for tuition to UAT.
What does a UAT scholarship mean for your students?
Through this partnership, our Club members will be able to continue following their passions for STEAM learning as they continue on into post-secondary learning. UAT's innovative degree programs will provide our members with cutting edge learning to prepare them to be our next STEM industry leaders.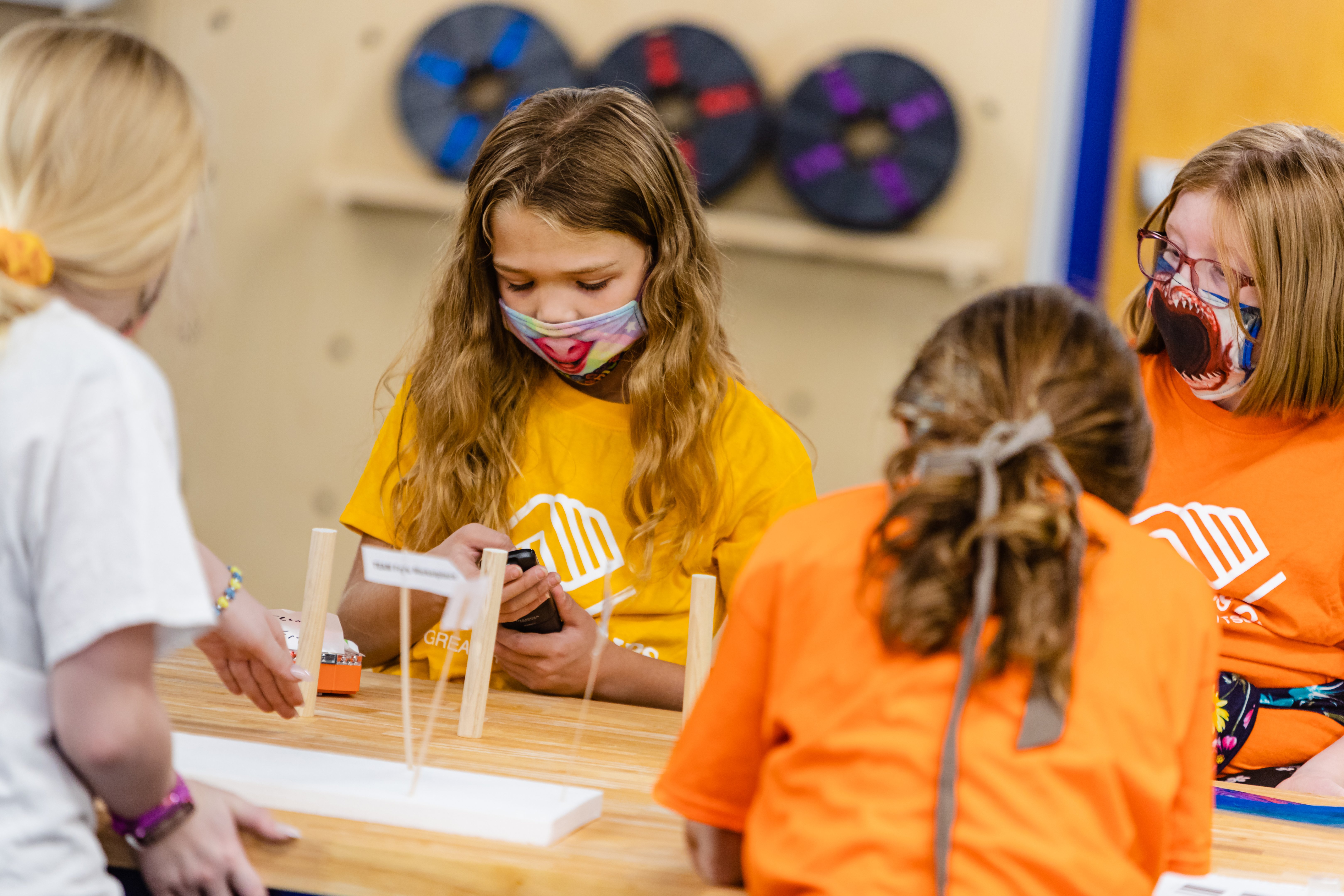 To find a BGCS location near you, visit www.bgcs.org. And to explore UAT degree options, visit https://www.uat.edu/.
---
Check out the UAT Foundation for more information about UAT scholarship opportunities! https://uatedufoundation.org