What's a great course without a great professor? At UAT, we know the importance of excellent educators, especially those with unquestionable field experience. One such instructor is Dr. David Utzke, a graduate adjunct for blockchain studies.
---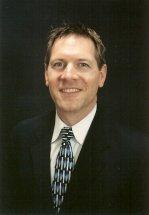 What's your education background? Professional experience?
After high school, I attended a state university. I completed a Bachelor's in Agri Business with a minor in Computer Science, which made sense growing up ranching, and another in Pre-veterinary Medicine. I then joined the military and worked in a Special Operation (Spec Ops) Unit. Deciding I wasn't going to stay in an ag-related business—although, I still very much enjoy and appreciate the importance of the industry—I went on to complete a Master's in Forensic Accounting and International Finance (minor in Computer Science), and ultimately a Doctorate in Financial Economics with a minor in Computer Science.
I followed that up several years ago with post-doctoral work in Cryptoeconomics at MIT and an MSc in Blockchain Engineering and Digital Currency.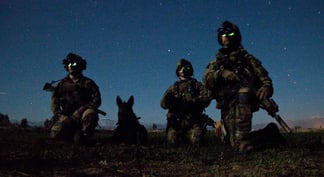 Over the past 10+ years I have used all of this knowledge to work with the U.S. Treasury's bureau of Internal Revenue Service Criminal Investigations Cyber Crimes Unit. My role as the forensic expert in Distributed Ledger Technology (DLT), Digital Currency, and Alternative Payment Systems has allowed the unit to complete some very successful investigations.
​How did you choose to go into Data Science?
Data Science is very much a by-product of our investigations, which can produce tens of millions of records, and sifting through the data for clues can be a daunting task if you don't have the data science skills. I would add, in the data driven culture that exists and continues to expand in industries, having data science skills is very relevant to many fields of study (e.g., economics, retail, marketing, finance, accounting, etc.).
What interests you most about the field?
For me, working in DLT and digital currency technologies is interesting because I've been involved in the science for over 30 years, and it continues to evolve at such a phenomenal pace and has become so relevant in many disciplines such as alternative payment systems, banking, insurance, real estate, central bank operations, supply chain management, accounting, and game development, to name a few. It so interesting to see how DeFi (Decentralized Finance) and DeComm (Decentralized Communications) is already starting to change the landscape of the sciences of traditional structures with the financial and communication industries.
What brought you to UAT?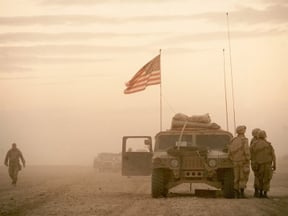 I have a major interest in knowledge sharing through teaching. I have taught in-class undergrad and grad over the years, but I have had to step away from that due to the draw on my time in support of international investigations. When I learned that UAT was looking for a graduate adjunct for blockchain, I decided to look into the opportunity. And living in Arizona, it was also an opportunity to support education within the state.
What is most unique about the school?
I appreciate UAT's focus on developing a student's technical skills in conjunction with a hands-on focus.
​
​You were part of the John McAfee arrest due to his blockchain crypto forensics. Are you able to tell us about that?
It is still an active case as we prepare for trial, but the arrest has been made as disclosed in public source information.
Find out more from the New York Times and ComputerWeekly.com.
​
How did you help take down the largest child porn operation in South Korea?
I can't really discuss these individually, but it is important to note that the IRS Cyber Crimes Unit in the last couple of years has been significantly involved in bringing criminals to justice in the areas of money laundering, adult/child trafficking, child porn sales, drug distribution on DNMs (Darknet Markets), and a number of other cybercrimes. This has resulted in being honored with two awards from the Dept. of Justice as well as the IRS Commissioner's Award in the past three years. Remember, it took a forensic accountant in Treasury to bring down Al Capone when all other agencies had failed.
​
You have 11 teenagers and have been fostering for 25 years. That's amazing! What let you to fostering?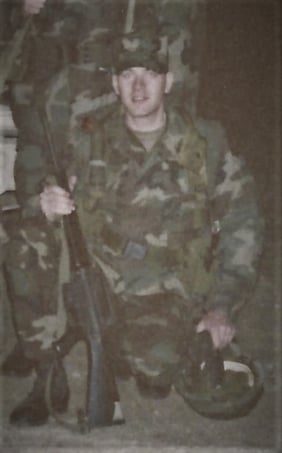 My wife and I started providing foster care for teens 25 years ago. I was coming out of military Spec Ops (Special Operations) after service for over a decade and thought it was time to try civilian life. Well, what I wasn't prepared for was the mundane of civilian life—I no longer had a mission in life that made a difference like what I had in Spec Ops. I learned from my experiences in civilian life, but after getting into a pretty dark place emotionally, I had to find something bigger than myself to focus on.
My wife and loved children, and I had seen the plight of children in many underdeveloped countries and thought about children in the U.S. that had no home or were being abused, and we jumped in, helping kids that had no voice as our new Spec Ops mission. We started by taking 11 teenagers who we worked with until all were graduated or reunited with family. But then we found ourselves in a change—we started working with babies who had no home and working with single moms who needed assistance in order to keep their babies long-term. In that course of thing, my wife and I have gone from fostering to parenting through adoption. Our oldest son and his wife have even adopted some of our babies that we couldn't in order to ensure that every baby that came into our home would have a family to call their own. So that's the abbreviated version of that story.
---
We are so excited that Dr. Utzke has joined the UAT family of professors! His knowledge and kindness are a great asset to our students, and we're excited to have him bring his real world experience and expertise to our courses.
---
Want to know more about UAT's Data Science Program?
The Data Science degree provides students with the understanding and skills necessary to discover new ways to use data, analyze big data and IoT, create new data-centric technology and innovate how data is collected and understood. It encompasses the fundamentals of math, programming and statistics, which provides a basis for machine learning, text analysis, natural language processing and deep learning.
Find out more at https://www.uat.edu/data-science-degree.
Ready to get started? Apply now! Fill out or Fast App at https://uatfastapp.com/.