March is Women's History Month! To mark this time of year, we're taking a look back at some very important women in the history of tech. Although we're still working to increase the number of women in STEM careers, this list is a terrific reminder that great minds cannot be stopped—regardless of gender. Get ready to be inspired!
Ada Lovelace (1815-1852): the first computer programmer
Photo credit: CC BY-SA 4.0
Born Augusta Ada Byron, Countess of Lovelace, Ada was the daughter of a poet, but she showed a gift for mathematics as a young child. Her mother encouraged her education, providing tutors for math, science, and languages, which was not commonplace for females in the early 1800s.
As a teen, Ada studied advanced mathematics, finding inventor Charles Babbage to be her mentor. She took an interest in his math calculation invention called the difference engine, which she was able to study before its completion. Ada continued working with Charles when he made plans for the analytical engine, translating an article about the invention for a Swiss Journal.
"Mathematical science shows what is. It is the language of unseen relations between things. But to use and apply that language, we must be able fully to appreciate, to feel, to seize the unseen, the unconscious."

Ada Lovelace
But Ada didn't simply translate—she added three times as many notes about the machine, detailing how codes could be created for the engine to also handle letters and symbols. She also theorized looping, a plan to repeat a series of instructions, as that computer programs actually use today. Because of this work, and other progressive ideas she presented, Ada is recognized as the first computer programmer.
(Source: https://www.biography.com/scholar/ada-lovelace)
Grace Hopper (1906-1992): the computer scientist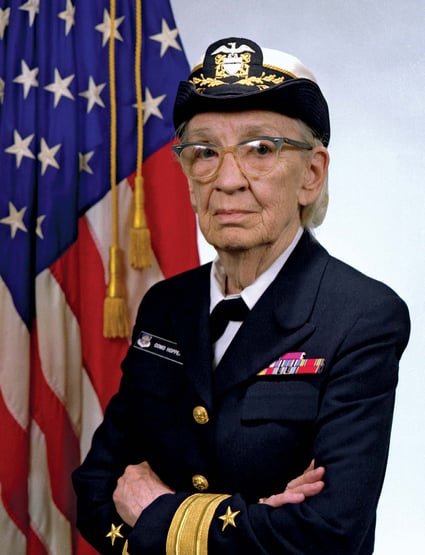 Grace Hopper, 1984. James S. Davis/U.S. Department of Defense
Grace Hopper was a brilliant scientist that wouldn't take no for an answer. Originally rejected from early admission to Vassar College and then the Navy, she eventually graduated from Vassar with a bachelor's in mathematics and physics (as well as a master's and Ph.D. from Yale) before actually teaching at Vassar and becoming a Rear Admiral of the Navy Reserve. And that's far from all Grace accomplished.
In the Reserve, Grace served on the Mark I computer programming staff in the Harvard Computation Lab as one of the first programmers. She also directed the Navy Programming Languages Group in the Navy's Office of Information Systems Planning, developing a validation software for common business-oriented language (COBOL) and inventing the first compiler as part of a COBOL standardization program for the entire Navy. She also advocated for the Defense Department to replace their big, centralized systems with networks of small, distributed computers with networked databases.
Her legacy lives on, as the U.S. Navy destroyer USS Hopper (DDG-70) is named after her, as well as the Cray XE6 "Hopper" supercomputer at the National Energy Research Scientific Computing Center (NERSC) in Berkeley, California.
Fun Fact:
Computer programmer Grace Hopper was small but mighty. She had to get an exemption to enlist in the Navy reserve because she was 15 pounds below the Navy minimum weight of 120 pounds.
(Source: https://scientificwomen.net/women/hopper-grace-45)
Hedy Lamarr (1914–2000): inventor of Wi-Fi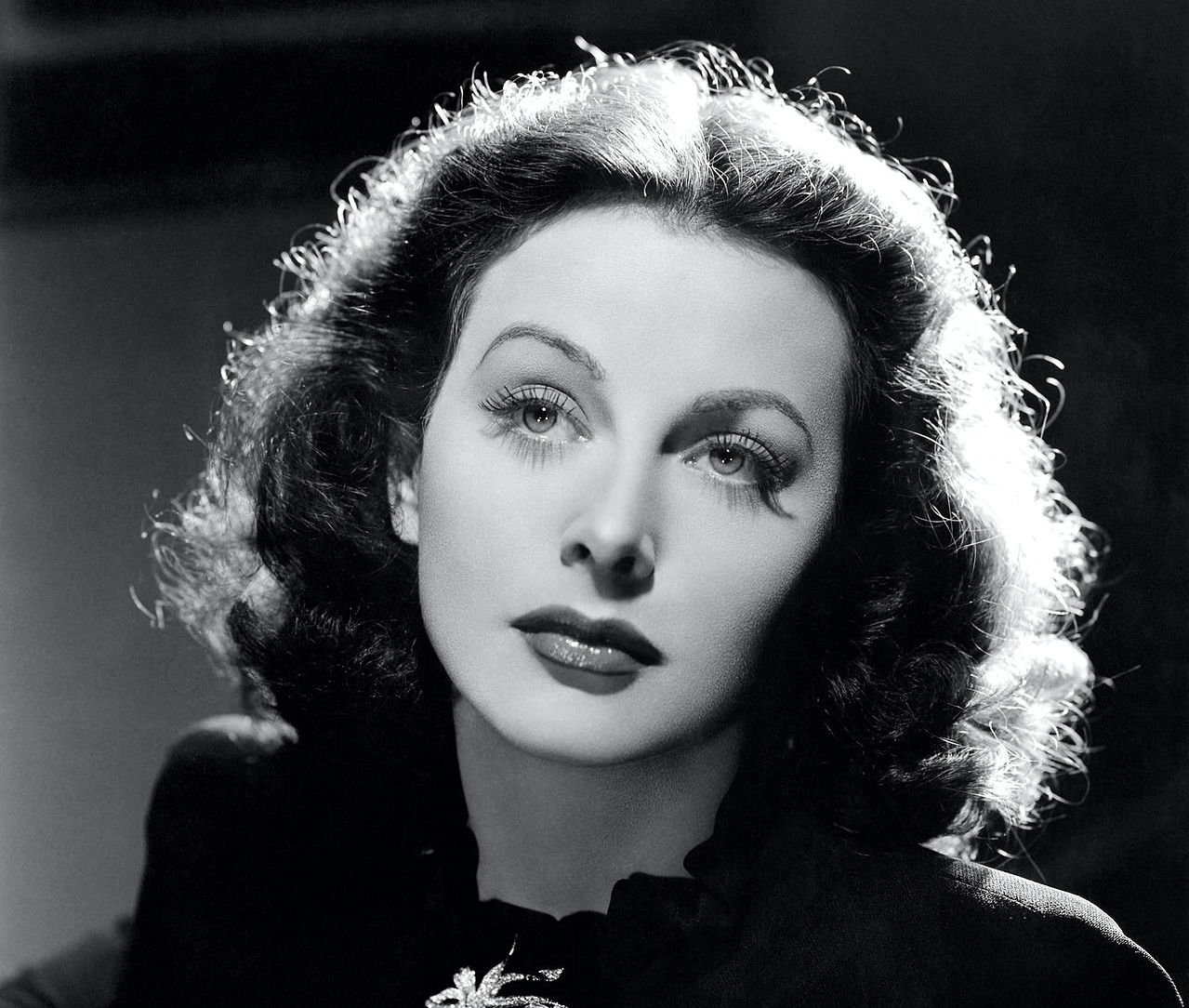 Hedy Lamarr was an innovative thinker, but she spent her life fighting to be seen as more than a pretty face. Born in Vienna, Austria, Hedy began an acting career at only 16 years old. In 1933 she married Austrian munitions dealer, Fritz Mandl, who became associated with the Nazi party. Hedy escaped from Fritz, but not without picking up knowledge about wartime weaponry.
Eventually moving to the U.S., Hedy became friends with businessman and pilot Howard Hughes, who took her to his airplane factories, teaching her how planes were built and introducing her to the scientists. With her scientific side ignited, Hedy set up and inventing table in both her home and in her set trailer when she worked. She helped Howard improve the wing design of his planes, create an upgraded stoplight, and invented a tablet that dissolved in water to make a Coca-Cola-like soda.
"The brains of people are more interesting than the looks, I think."

Hedy Lamar
Hedy's biggest innovation came through a partnership with music composer George Antheil. Like Hedy, George was interested in inventing, and they wanted to team up to create something that could help the war efforts as the U.S. prepared to enter WWII. Using her weapons and munitions knowledge, the pair designed a new communication system intended to guide torpedoes to their wartime targets using frequency hopping between radio waves. The goal was to prevent the interception of the radio waves by the enemy, allowing the torpedoes to hit their targets without interference. Unfortunately, the Navy decided against the implementation of the new system, and Hedy's contributions received little acknowledgement.
It wasn't until after Hedy's death that she received proper recognition for her innovations. In 2014, she was posthumously inducted into the National Inventors Hall of Fame for the development of her frequency hopping technology, now the basis for Wi-Fi, GPS, and Bluetooth communication systems. It took some time, but she has finally found her place in history for more than her looks.
(Source: https://www.womenshistory.org/education-resources/biographies/hedy-lamarr)
Annie Easley (1933-2011): the NASA rocket scientist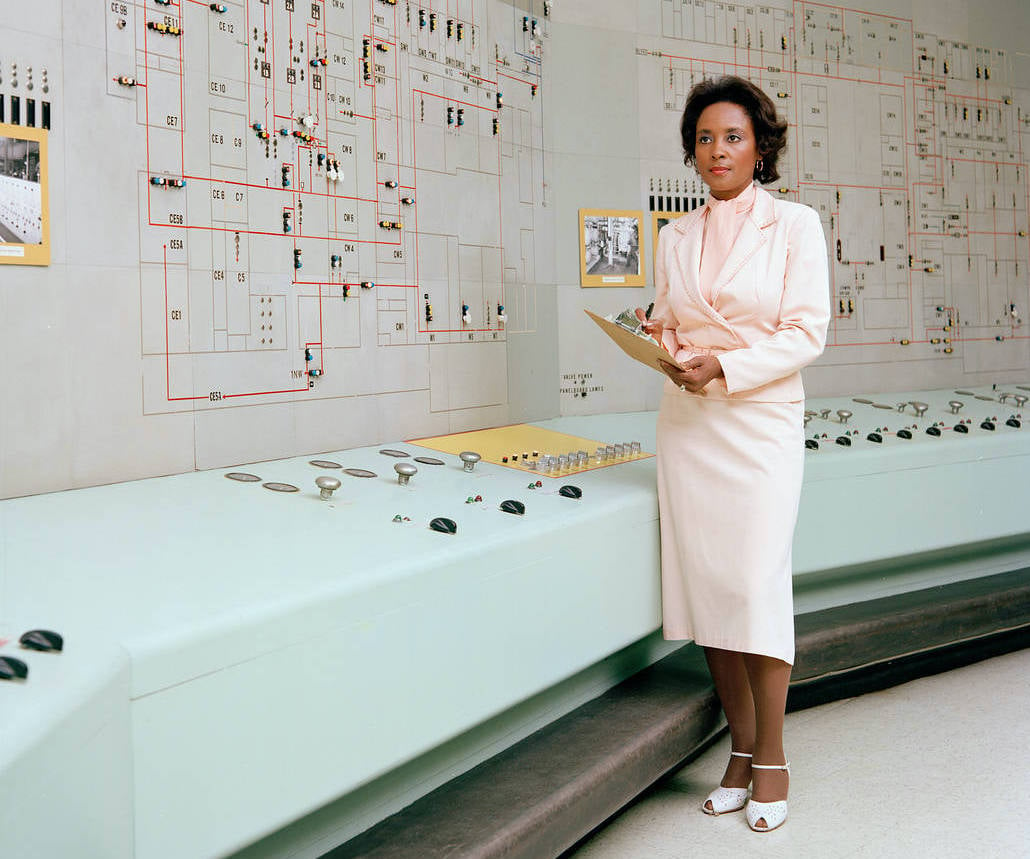 https://www.nasa.gov/image-feature/annie-easley-computer-scientist-and-mathematician
Surpassing not only the limits being female in a male-dominated field, but also the disparities of segregation and inequality, Annie Easley made history as one of the first African Americans to work as a computer scientist at NASA.
Annie originally studied pharmacy at Xavier University in New Orleans, but took an interest in the National Advisory Committee for Aeronautics (NACA). She was hired to be a human "computer," and only one of four African Americans out of 2500 employees, eventually becoming a mathematician and computer engineer at the NACA Lewis Flight Propulsion Laboratory. Annie also continued working toward her degree, earning a Bachelor of Science in Mathematics from Cleveland State University, as well as taking specialization courses offered by NASA.
Annie was an equal employment opportunity (EEO) counselor later in her career. At NACA, she and her room supervisor made a pact to wear pantsuits the following day. She said, "…it did cause quite a stir, but there was one woman who said, 'I was just waiting for the first one to wear pants.' You know, we took the emphasis off [of] what you're wearing. It's more like what you're actually producing."
According to NASA, Annie was an expert computer programmer, using languages like the Formula Translating System (Fortran) to support many of NASA's programs. She developed code used in researching energy-conversion, helping to advance alternative power technology, including the battery used for early hybrid vehicles and NASA's Centaur upper-stage rocket.
(Source: https://scientificwomen.net/women/easley-annie-160; https://www.nasa.gov/feature/annie-easley-computer-scientist)
Radia Perlman (1951): the inventor of STP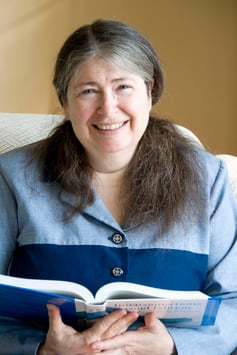 Radia Perlman is often referred to as the Mother of the Internet, but she says not to call her that, because "the Internet was not invented by any individual." Still Radia has played a very large part in it, holding more than 100 U.S. patents, with over 80 related to the Internet.
Radia has an S.B., S.M., and a Ph.D. in computer science from MIT. She is a network engineer and software designer, with her biggest invention the writing of the algorithm behind STP (Spanning Tree Protocol), her solution to file sharing between computers.
But that's not all! Radia has also helped make Internet routing reliable and scalable, and she has been inducted into the National Academy of Engineering and the Internet Hall of Fame for her discoveries, plus named one of the 20 most influential people in her field by Data Communications Magazine—twice.
A Poem by Radia about STP:
I think that I shall never see
A graph more lovely than a tree.
A tree whose crucial property
Is loop-free connectivity.
A tree that must be sure to span
So packets can reach every LAN.
First, the root must be selected.
By ID, it is elected.
Least cost paths from root are traced.
In the tree, these paths are placed.
A mesh is made by folks like me,
Then bridges find a spanning tree.
(Source: https://www.invent.org/inductees/radia-perlman; https://science.howstuffworks.com/innovation/big-thinkers/mother-of-internet.htm; https://medium.com/swlh/radia-perlman-how-this-woman-transformed-the-internet-e55aa4f52b5)
There are so many other women in tech we could discuss, such as Tabitha Babbitt, Josephine Cochrane, Elizabeth Magie, Mary Allen Wilkes, Dr. Shirley Jackson, Roberta Williams, Susan Kare, Elsie Shutt, Valerie Thomas… and we're happy to say that the list goes on and on.
For all those who continue working to make STEM careers possible for all, keep up the good work. Let's level the playing field, and create some really great tech advancements while we're at it.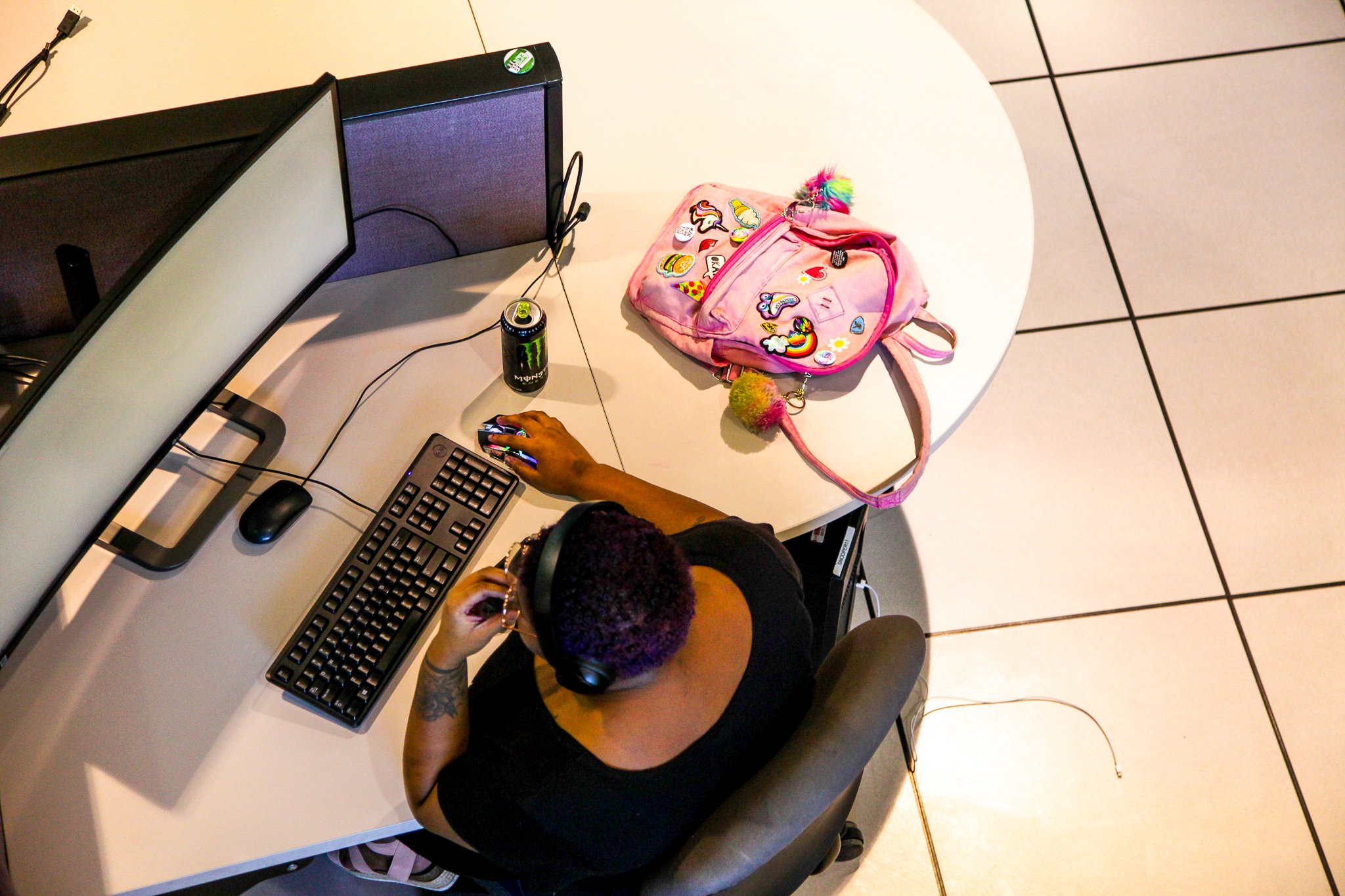 ---
Read more about diversity in tech fields! Last month we celebrated diversity in Digital Marketing:
https://www.uattech.com/february-feature-diversity-in-digital-marketing
…and black female technology inventors:
https://www.uattech.com/black-history-month-5-tech-innovations-by-black-inventors